| | |
| --- | --- |
| Will Hart | |
---
Egyptologists:
It is Time to Prove Your Claims
---
Egyptologists are displaying irrational and unscientific fixations by stubbornly clinging to ideas that have already been discredited. Mr. Lerhner and Mr. Hawass use every public forum to repeat their unproven speculations about how the ancient (Egyptian) builders quarried, transported, lifted, dressed and precisely positioned blocks of stone weighing from 50 to 200 tons.

The problem is that they have not proven that the primitive tools and methods that they assert the builders used are equal to the task. In fact, several well-documented attempts over the past 30 years have actually failed to replicate what the builders achieved. In the 1970s a Japanese team funded by Nissan tried to build a one-third, scale model of the Great Pyramid using the methods Egyptologists claim the ancient engineers employed. They could not duplicate a single step of the process.

They gave up and called on modern technology. Even with the aid of trucks and helicopters they could not position the stones accurately and the finished pyramid turned out to be a haphazard mess. Then in the 1990s NOVA filmed another effort aimed at proving that Egyptologists were right. It was nowhere near as ambitious as the Japanese project. This time a team of experts tried set about the task of quarrying a 35-ton obelisk -- rather small by Egyptian standards -- using dolorite hammers, then transporting it on wooden skids and lifting it into place via a dirt ramp.

The NOVA team gave up rather quickly so slow was the quarrying process. They soon realized that the ancient method of transport was also hopeless and they called in a bulldozer to quarry the stone and a truck to carry it to the site. The first difficult steps having been performed with the aid of modern machinery they tried to lift the obelisk into place using their primitive scheme. That also failed.

Now consider that the blocks of granite forming the ceiling of the King's Chamber weigh 50-tons and they had to be lifted to that height and precisely manoeuvred into a difficult position. Furthermore, the largest obelisk in Egypt weighs ten times as much as the one the NOVA team struggled with unsuccessfully. We have to keep in mind that the only tools and sources of power that Egyptologists are willing to allow were primitive. They had no steel hammers or chisels, no pulleys and no horse drawn wheeled vehicles. The builders had to quarry the blocks with stone hammers and haul them using ropes, wooden sleds and manpower.

Many modern day engineers, physicists and other scientists have scratched their heads in wonder when they have come face-to-face with the problem. Some have been willing to publicly voice their doubts as to whether the ancients could have built the pyramid and raised the obelisks using primitive methods. Independent researchers have raised a number of serious questions and several have posed alternate theories.

The debate has raged on for decades without resolution. But there is a simple, definitive way to end the controversy once and for all. I propose that an independent panel of scientists and civil engineers devise a straightforward test to see if blocks of stone weighing 50 to 200 tons can be manipulated, moved and lifted into place using the primitive methods that Egyptologists claim the ancients employed. Using smaller stones proves nothing, you have to successfully manipulate the largest blocks not the smallest.

This challenge is proposed in the true spirit of scientific inquiry and public disclosure. There is no reason to accord a free lunch to any group of social scientists and no reason to accept unsubstantiated (historical) theories that are based on little more than idle speculation and wishful thinking. There is also no good reason to allow a protracted controversy to reign when the means of disposing of it are readily available.

Human history is a universal reality that belongs to all people and the pursuit of its underlying truth is more important than catering to the interests of any individual(s) or group(s).


---
---
To HiddenMysteries Internet Book Store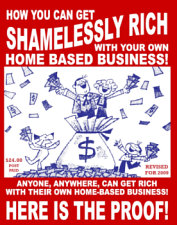 ---
Notice: TGS HiddenMysteries and/or the donor of this material may or may not agree with all the data or conclusions of this data. It is presented here 'as is' for your benefit and research. Material for these pages are sent from around the world. If by chance there is a copyrighted article posted which the author does not want read, email the webmaster and it will be removed. If proper credit for authorship is not noted please email the webmaster for corrections to be posted.