Journalists at Work:
Who's Watching the Watchdogs?
by Daniel Brandt


Sidebar from NameBase NewsLine, No. 17
In the handful of self-critical articles about the media that appeared twenty years ago, the matter of CIA connections with executives, editors, and reporters was emphasized. While this makes for good copy and is certainly worth repeating, it also fails to challenge American journalism at it weakest point: the corrupting influence of fame and fortune. Someone who has looked at this issue recently is James Fallows, formerly of Atlantic Monthly. Fallows argues in his recent book, Breaking the News: How the Media Undermine American Democracy, that his profession is becoming seriously compromised.

The name recognition that comes from flaccid punditry can be lucrative on the lecture circuit. Or if you have a name already, perhaps by doing something useless or naughty at the White House, you can acquire pundit status by writing a kiss-and-tell book. Big stars such as Cokie Roberts can collect five figures simply by offering up flattering platitudes at a corporate convention.

Another problem is the revolving door between the media and government. It's considered a badge of honor for a journalist to have spent time working for the White House, whereas it should be seen as a conflict of interest. Some suggest that it's okay to make the switch once -- Bill Moyers can call himself a journalist after working for Lyndon Johnson, but David Gergen has been spinning through the door so often that it makes the rest of us dizzy. Gergen flacked for Nixon, Ford, Reagan and finally Clinton, and between administrations he was an editor at U.S. News & World Report and a commentator for PBS. Come to think of it, James Fallows himself, the new editor at U.S. News & World Report, was the chief speech writer for Jimmy Carter.

Pundits and superstars aside, the larger problem is that the media is owned by the ruling class. With the increased media centralization of the last twenty years, their lock on the masses is now so complete that when they maintain an appearance of objectivity, it's only out of habit. (Sentences containing the words "ruling class" are scribbled self- consciously these days -- a measure of how well they have cornered the market on perception, and perverted what class consciousness we once had into a mass-consumer consciousness.)

How can one distinguish between news and propaganda when the overlaps and interlocks are so pervasive? John Chancellor was with NBC, then with Voice of America, and then again with NBC. John Scali was with ABC, and then with Nixon, and then again with ABC. Ben Bradlee, of Watergate and Washington Post fame, was once a propagandist in Paris, taking orders from the CIA station chief, and was friends with James Angleton. Bradley's sister-in-law was Mary Meyer, divorced from Cord Meyer. She was JFK's lover, and her 1964 murder was never solved. Robert John Myers was in the CIA for twenty years, at one time as an assistant to William Colby, and became publisher of the New Republic in 1968. Generoso Paul Pope, Jr. was in the CIA the year before he bought the National Enquirer in 1952. Laughlin Phillips, co-founder of the Washingtonian, was in the CIA for fifteen years. Former top CIA officials Cord Meyer, Jr. and Tom Braden became columnists (unlike Braden, Meyer rarely talks about his CIA career). George R. Packard and L. Bruce van Voorst were with the CIA before they joined Newsweek, and Philip Geyelin worked for the CIA while on leave from the Wall Street Journal.

There's always Katharine Graham, one of the world's richest women, who is now recognized as a victim of the male-dominated culture because her new autobiography says it's so. In a 1988 speech at CIA headquarters, Graham warmed to her audience: "We live in a dirty and dangerous world. There are some things the general public does not need to know and shouldn't. I believe democracy flourishes when the government can take legitimate steps to keep its secrets, and when the press can decide whether to print what it knows."

Over 100 pundits, news anchors, columnists, commentators, reporters, editors, executives, owners, and publishers can be found by scanning the 1995 membership roster of the Council on Foreign Relations -- the same CFR that issued a report in early 1996 bemoaning the constraints on our poor, beleaguered CIA. By the way, first William Bundy and then William G. Hyland edited CFR's flagship journal Foreign Affairs between the years 1972-1992. Bundy was with the CIA from 1951-1961, and Hyland from 1954-1969.





source:
http://www.pir.org/

Related Stories and Research Material:



America's Secret Establishment


Antony C. Sutton

The Conspirator's Heirarchy

The Committee of 300

Dr. John Coleman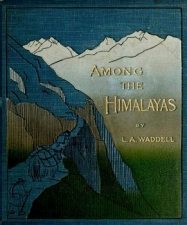 Notice: TGS HiddenMysteries and/or the donor of this material may or may not agree with all the data or conclusions of this data. It is presented here 'as is' for your benefit and research. Material for these pages are sent from around the world. If by chance there is a copyrighted article posted which the author does not want read, email the webmaster and it will be removed. If proper credit for authorship is not noted please email the webmaster for corrections to be posted.