by Doug. Harrison, sub-editor, The Strategy
THESE FACTS SPEAK FOR THEMSELVES!!
1. In 1793, Matra and separately Young proposed colonial plans for Australia. Matra was a mid-shipman on Cook's great voyage, and Young a well-regarded naval officer. Together with the support of Sir Joseph Banks, each proposal saw the use of convict labour as a means of colonising Australia. Exploitation of this new land of was the main objective.
As Sir Joseph Banks was a personal friend of the King, George III, and was highly influential amongst Privy Councillors and Directors of the East India Company, his personal endorsement was absolutely critical.
These three elements:
(a) The Crown; (b) its advisers the Privy Council and (c) the East India Company, were crucial to the legal foundation in the UK of the colony of New South Wales.
2. So little was the interest of the Imperial Parliament that Governor Philip's legal status under the Letters patent was of questionable nature, and nought was done.
Besides, until Napoleon was defeated in 1815, even less was done, with the first years being a matter of fending off starvation.
3. The first great Govenor was Lachlan Macquarie, from 1810-19. He was the first to use the word "Auatralia". He cleaned up the debauchery and rum-swilling of Bligh's goverorship and twice attempted to introduce monetary control and an Australian peoples' bank.
The Privy Council twice countered that this was beyond his letters of Commission and to desist and immediately. The second time, he resisted using using distance and time for correspondence back and forth, achieving much good.
The Privy Council replied by appointing Commissioner Bigge. Lord Bathurst, Secretary of State for the Colonies gave Bigge instruction to report "on any ill-considered compassion for convicts", ensure transportation was "an object of real terror" and to recommend the establishment of harsher penal settlements.
One of our great Governors was to be humiliated by the application of the most unjust treatment from the British aristocrats. Macquarie was a professional soldier of humble birth, so the prejudice was ingrained and the aristocrats acted with vengeance.
4. A century later Otto Neimeyer was sent to the colonies to do the same job on another man of humble birth, Premier Jack Lang. The way the British aristocracy saw the means of "controlling" the Great Depression was to starve the Australian people to submission, even to death!
5. In the late 189O's, the then Secretary of the Colonies, Joseph Chamberlain, completely outwitted our Colonial representatives at federation, in the modification of the appeals to the Privy Council.
The Privy Council was little worried about local matters of laws in the Colonies, but ensured the Commonwealth of Australia remained technically a colony of the British Empire, and that the exploitation of Australia's resources was protected by the final Empire Court, the Privy Council.
In fact, at federation, such a new Empire Court was proposed, and the Imperial Parliament used this as a bargaining point. It was never formed.
6. Post WW I and the formation of the League of Nations, the tenure of British rule and the Empire was slipping. After WW II, it was fading further as the ravages of the war had left British foreign affairs in a unsound position.
Well the British aristocrats needed to protect their Australian assets and thus ensure continuing exploitation. The mining giant Rio Tinto (Australianised to CRA, Conzinc Rio Tinto) and the pastoral house, Dalgety, are good examples of empire building and exploitation.
In 1953, the pro-British element achieved probably their greatest coup with the passing of the Double Taxation Act, 1953, through our Federal Parliament This allowed initially the British to export profits without being taxed in Australia, but worse, our Governments until at least 1996 have negotiated like bilateral agreements under this Act with most other countries.
7. The previous great coup was in 1924, when they commenced the destruction of King O'Malley's great peoples' bank, the Commonwealth Bank and the rise to Chairman of Massey-Greene, one of the most powerful Collins' Street businessmen in Australia.
Not by chance either, as he was the son of Greene MHR who spoke vehemently against O'Malley's bank bill in 1910.
8. The final link in the facts is the rise to power of Hawke, a Rhodes Scholar, and Keating, a labor "bag man" in his young days. First Keating "freed up" the banking system and at the same time threw our financial controls out the window and thus open to the world.
The next step was the Commonwealth bank. It was completely and ruthlessly gutted and so sold our soul to the devil.
"FREE TRADE", "ECONOMIC RATIONALISM" and "LEVEL PLAYING FIELD" are are but the step by step exploitation that Matra, Young and Banks envisaged in 1783.
~ ~ ~ ~ ~ ~ ~ ~ ~
Speaking at the Zionist Federation of Australia's 36th bienial conference on May 28, 1994, then Prime Minister Paul Keating claimed that the proposed Racial Discrimination Amendment Bill was necessary to "dissuade those who seek to incite violence and hatred."
It enables ethnic organizations to initiate criminal actions against individuals for "psychological" hurt claimed by their members. Even the City of London's Hollinger Corporation-controlled "Melbourne Age" condemned it in its lead editorial - "Race Case Unproven" (May 31, 1992). "We could understand the government's concern if there were in Australia significant neo-Nazi or other racially bigoted groups intent on violence and civil disturbance. But where is the evidence of such groups in Australia?"
The only "evidence" in this country are the violence prone neo-Nazi "National Action" and the "National Front" founded or co-founded by City of London assets, Steve Jolly of Melbourne-based International Socialist Organization (ISO), a subsidiary of the Socialist Workers' Party (SWP) of Britain, and David Greason, ISO speaker and columnist for MI-5 front, "Searchlight" Magazine, and Isi and Mark Leibler's "Australia-Israel Review" magazine.
Isi Leibler (president of the Executive Council of Australian Jewry) is co-chairman with the infamous Edgar Bronfman of the World Jewish Congress' racist anti-Semitic anti-Israelite Anti-Defamation League of B'nai B'rith. Mark Leibler is head of Melbourne-based Arnold Bloch Leibler law firm which specializes in tax evasion for its wealthy clienteile, and according to one source, Paul Keating.
Ever since the Jews paid Baron von Ritter to craft Naziism and groomed and financed the Jew Adolf Hitler and his Jewish Administration before his election and throughout the War, Jews have been behind that move. Oh, not the street Jew, but the "elite" to whom the street Jew is but an expendable footsoldier.
~ ~ ~ ~ ~ ~
Political Blackmail?
(by Peter J. Mulheron)
Pro Bono Publico Australian Taxpayers have been funding the subversion of their own country and promoting their own unemployment by electing the Liberal, Labor, National, Democrat and Green parties to their Parliaments.
Australians were conned by the "political/secular trade elite as early as 1901 when "The British Colony of the Commonwealth of Australia Constitution Act" was passed by its short title "The Commonwealth of Australia Constitution Act". Only 30% of the public voted at the Federation Referendums. Since then, no referendum under S.128 has been held to authorise "The Crown", nor to confer "power under the Crown" upon the Commonwealth or any parliament in Australia.
Both, the secular academic elite of "the establishment" and Parliament repeatedly contend that the "powers and privileges of parliament were inherited from the 1689 U.K. Bill of Rights in 1901". Validity of that belief has had no legal standing under International Law since 1920. As a consequence, all Acts passed in the Queen's name and decisions of the High Court (under S.51) are invalid.
The 'Act' of Federation and proclamation of the Constitution was never anything less than a method of foreign governments and corporations to freely exploit the minerals, resources and labour of Australians for their own profit.
The major political parties only hold power over the people by withholding this knowledge and exerting laws and regulations to control them.
Trade agreements over a quarter century and 35 double-taxation agreememts with foreign countries and corporations since 1933 have made it easy for companies to record a local loss minimising taxation dues, and when a profit is made, transfer it to pacific island and Asian tax shelters.
One Nation is being vilified because its policies are directed at ensuring Australians get a fair share of the $200 billion tax free profits going off-shore as tax revenue to ensure a secure a future, equality and employment for all Australians. That idea poses a threat to those plundering corporate Australia.
~ ~ ~ ~ ~ ~ ~
by Peter J. Mulheron
When a former Prime Minister comments, "We'd be out of our heads to popularly elect a Prersident" and the incumbent says "A popularly elected president would interfere with the Party system", Australians recognise that the "free will of the people" is to be again ignored as it was in 1901, 1920, 1945, 1953, 1967, 1970, 1975, 1980, 1989, 1997 and 1998.
The significance of those years is that in 1901 a constitution was formed as a "free-trade arrangement for the cartels and corporations to exploit Australia and its people." In 1920 at the inauguration of the League of Nations, Australia was accepted as a self governing "republic". In 1945 Australia signed membership of the U.N. with recognition as a "republic".
To further exploit Australia, l953 saw federal government adopt a U.N. Convention on "Double Taxation", which today allows international cartels to avoid $200 billion in annual tax debts, of which only $945 million was recovered in 1996. This tax holiday allowed a 90% foreign takeover of local businesses.
The referendum of 1967 gave Canberra powers to legislate for "other races" and began "multiculturalism", the UNESCO agenda.
The British parliament was challenged in the U.N. in 1970 to show cause why "lmperial Acts" which violate the UN Charter on "free nations", were not rescinded. Despite the illegality, government was dismissed in 1975. Also in 1975, a Royal Commission into Banking fraud was stopped.
In 1980 a UN document "The New International Economic Order and its implications for Australia" was adopied "ad hoc" to administer the economy for the transnational cartels' benefit, in the name of "free trade".
After the 1988 referendum the Federal government ignored the public vote against Council amalgamations and set-up of regional local government -- as the preferred infrastructure for a republic, with adoption of a U.N. Declaration in 1989. The constitutional convention was initiated in 1997 on two only -- very narrow agendas -- whether Australia becomes or does not become a "republic".
A heavily stacked group of elected nobodies in constitutional knowledge were elected by the public against the greater odds of company-sponsored delegates (former politicians) vying for the electronic vote.
The 1998 Convention is chaired by a devout party faithful who will not accept public agenda -- only that decided by the parliamentaty parties.
Are all these things a true account of democratic government -- or a massive fraud like the change to the Auditor-General's office in Victoria?
The public must be the "judge" of these facts and the convention must allow the "free will of the people" to be the prime consideration, at another convention.
~ ~ ~ ~ ~ ~ ~
(by Peter J. Mulheron)
It riles me beyond measure to read decisions of the High Court, the machinations of Mason K, etc. These people have no powers, nor prerogative to interpret British Acts, vary them, nor make decisions based upon "their interpretations of them" and they know it.
Native Title came from the United Nations in a 1974 General Assembly Ad Hoc Committee under "Resolution Nos. 3201(S-VI) and 3202(S-V1) dated 1 May 1974." Quote: Parliamentary Paper No 1/1980 - ISBN 0 642 04725.1 Titled -- The New International Economic Order - Implications for Australia.
Justice Moynihan in the Mabo Case was the 7th High Court Judge. Justice Moynihan collected 3,664 pages of evidence from hundreds of people around the Island of Mer, and the mainland.
His evidence found Eddie Mabo was claimed as a dependent on his Father's 1947 Tax return, only the name of his father was Mr. SAMBO.
The High Court ignored that, and changed the common law (U.K. LAW) to initiate Native-Title. Now the rat-bags can start screaming "racist", if they want, but these words should shut them up. The fact is, lamentably, that the many impoverished Aborigines that I have met and those with Land Claims, have been conned -- like the rest of Australians.
A challenge under International Law against the British Acts, that comprise our Constitution - "The British Colony of the Commonwealth of Australia Act" and State Constitutions (passed in HRM name) would leave many Aborigines and other Australians stateless and homeless.
But don't you worry about that, if recession comes, those cashed up will buy our homes for 35% of their value, or buy the mortgage and become your landlord, and your friendly un-communicative Council will still charge you full water, land rates and a garbage charge. But there'll be no garbage to collect. (Only spent political "assurances").
The High Court, Parliament and many noted Law Academics hold to the belief that "powers and privilees of parliament were inherited from the 1689 U.K. Bill of Rights", these are fallacious views. Notably, it is only the British Parliameut that has authority to change British Acts which the Australian States inherited in their constitutions prior to and after Federation. E.R. II Herself, has no powers in Britain to change Acts, nor as Queen of Australia has our Constitutional Sovereign powers to proclaim or rescind any Act of the Australian or U.K. parliaments.
It is a fact, that "The British Colony of the Commonwealth of Australia Constitution Act" is itself invalid under Section 128. The 30% of the populace who voted at the Federation referendums were franchised to vote, notably, the majority of citizens did not and were refused the franchise to vote. The rules at that time for the franchise to vote, were much the same as the qualifications for Members of Parliament, that they must own property etc., to qualify -- that is a violation of S.128.
The "notion" that the Federation debates and subsequent referenda were held to establish Unity amongst the States in a Federation is also riddied with falsehoods. The basic reason for Federation was for free trade of goods and services between the states, intrastate and international trade. A handful of "merchants and graziers" from Victoria and New South Wales lobbied for Federation to the parliaments, so they would be spared the "bounties and tariffs" on their goods.
Nothing has changed since then, except 86% foreign ownership, 7,700 corporations registered as multinationals, to avail themselves of the 35 double-taxation agreements, forged since 1953, to dodge company tax both in their countries of origin and in Australia, through tax shelters in Pacific islands and Asian banks, the same which their corporate mates and principals own. The constitution as it is, is nothing less than a decree to allow for the free trade and exploitation of Australia's resources, industries and labour force for foreigners' profit.
Many readers have been informed that 7,700 corporations have now registered as "multinationals". Why is that so? Apologies to Prof. Julins Sumner Miller, I've stolen his line. Current estimates put the national economic turnover of Australia at $40 trillion. Foreign corporations export (ABS figure) $200 billion profit offshore tax-free each year under 35 Double-Taxation "Agreements" Libs and Labor have made since 1953 to today. They have paid only 9% of the tax revenue, while payee taxpayers paid 91% (unionists please note), that $200 billion equals $72 billion tax revenue lost forever. (Details thanks to Austand.)
The founding fathers, first legislators and first Prime Ministers all made statements at one time or another, alluding to the possibility that Parties and Corporate interests would eventually takeover the constitution for their sole benefit. Corporation (inc) Liberal Party has signed 35 Double-Taxation agreements with foreign countries and corporations since 1953. The "agreements" have cumulatively robbed Australian taxpayers and the share holders in Corporate Auslralia of some $2,000 plus billion in tax revenue, -- trust Howard and Liberal/Labor incorporated? -- no way.
Then, R.G Menzies, Mr Howard's icon, stayed in power from 1949 to 1966 with the support of a faction of the Victorian Labor Party, and from that time, the "establishment" the two parties developed, has served to keep them in power cooperatively ever since. The founding fathers were right were they not? A nation which is totally reliant on the public spending and taxes on their very existence.
The debate between Howard and Beazley was pedantic. Yes, I am annoyed my country is being sold out and prepared for recession, because Howard hasn't the courage to make his Party's corporate mates and election-fund sponsors pay their fair share of company tax -- a whole $72 billion of it. Yes, I am annoyed that foreign financiers call the shots and make Howard's policies.
Rat on your mates, your countrymen is more Howard's style -- he says he "considers himself a humble servant of the people", excuse me folks, I cannot any longer contain it, being honest -- that is bulldust.
Australia is technically under international law a "political dictatorship. It is not a parliamentary democracy, nor a "representative democracy" as quoted by Mr Peter McGauran, in the Gippsland Times recently.
Many noted politicians have cashed themselves up to buy land on the Very Fast Train route through Gippsland, to profiteer when the project starts. Land titles documents over the past 5 years are the proof. In recession/depression they will become the Landlords. That is the situation that provoked the Magna Carta to be written 783 years ago and that is how far backwards Howard and Beazley will take Australia.
But "there's still more", benefactor and hnmble servant of the people, Mr Howard has changed the rules on self-funded retirees and superannuated pensioners with shares and assets so you can not make a profit. If you do, your entitlement reduces -- Howard's will increase of course.
And watch out you dole-recipients, as they're fond of catching people who became the victims of Labor/Liberal/Nats "economic rationalism" -- doesn't that sound a bit like ration cards of the 1930's? I'm not kidding, ration cards are in use by National Parks Organisations to fund greenies on their jaunts into the forests to destroy bulldozers and such.
Under Howard and Beazley, these may become your New Credit Cards?
When you vote for Labor or Liberal, Democrats, Nats or Greens do remember me folks, because I'll still be there telling you how you were conned, and by that time, you will know that yourselves anyway.
~ ~ ~ ~ ~ ~ ~
By Doug Harrison, sub-editor, The Strategy
In 1939-45, Great Bntain and her allied fought against democratically elected tyrants viz. Hitler and Stalin. Churchill's epic address to his nation said we shall defend FREEDOM on land, in the air, on the seas and shores, till death. On his assent to Prime Minister in May 1940, when Hitler had western Europe at his mercy, he thundered to his nation "to wage war against a monstrous tyranny, never surpassed in the dark, lamentable catalogue of human crime."
And for his stinging address, we still have our freedom, but fools still confuse it as democracy!
Democracy? It is simply majority rule. If we have tyranny, it is the rule of a democratically elected tyrant -- a dictator. If we have anarchy, it becomes mob rule. If the vote is so constricted to property, then we have aristocratic rule. (note: an oligarchy is rule by the elite, which may or may not be elected).
So democracy depends on how many of the people are given the vote. This is known as enfranchisement. 'Enfranchisement' means granting or having freeaom, Which gave a person a vote, and in the Greek democracy this was in distinction to the slaves and women.
Great Britain has never claimed to be a democracy with the aristocrats believing in their "goodness" as ruler. In the debates re the widening of the franchise in 1832 and 1867, many a Lord and MP in the Commons ridiculed the idea of the commoner having a vote.
Pre 1832, just 500,000 were franchised. Immediately it was increased to 813,008. This was one thirtieth of the total population: 1:7 in England and Scotland; 1:20 in Ireland. Electoral enrolment was introduced, but -- there were 576 types of freehold qualification, 400 of copyhold, and 50 of occupying tenancy. A solicitor's field day!
Meanwhile, five out of six males were voteless -- of course -- no women, and one-half of the borough population of England had thirty-four seats and the other half 300. Gerrymander, step aside; the Brits had already perfected it long ago.
From about 1855 till his death in 1696, aged 75, Sir Henry Parkes almost single-handedly guided the free world into a broad enfranchisement of all adults. By 1902, in the federal arena this was the standard for all adults over 21 years. In 1973 it was lowered to 18 years.
Parkes saw his father lose his tenant farm before he left England. He was determined in his adopted homeland that all men be given an equal share in the determination of the governance of themselves and fellow citizens, and that a landed gentry did not corner the wealth of this land.
Parkes is thought of as thc "father of federation". True, but his vision was for a nation, a new nation on Earth where all reasonable, thoughtful adult men and women should be involved in the governance of the nation. This involves a knowledgable and interested citizen with the power to impose their will when the government exceeds its power.
Parkes is the "grandfather of nationhood". We have not reached the social maturity desired by Parkes: The challenge is for ns to achieve that, in our move to a constitutional amendment by ihe people.
DEMOCRACY & FREEDOM
Although democracy and freedom are different, they are not mutually exclusive. Professor L.F. Crisp (Chair of Political Science at ANU) in his 1960 hook "The Parliamentary Government of the Commonwealth of Australia, 3rd Ed," wrote of a working democracy:
Quote: "Democratic politics are based on certain assumptions, which the community as a 'whole must understand and accept if democracy is to flourish. Democrats assume that every citizen is capable of some contribution to the general welfare of the community and the management of its affairs, complex though these have become. They assume at least a minimum interest and knowledge of national affairs in all citizens: they assume the reality of the citizens' freedom of will. They assume that the whole adult population must be given reasonable equality of consideration by goveming authorities and equality before the law. In basic social and civil matters each must count for one and none for more than one in the eyes of the state. They assume that the community must make provision -- and reasonable equal opportunity for the education of its citizens before they reach the age of full civil rights and duties. They assume a standard of personal and civil liberty, individual moral integrity, the moral tolerance natural to a civilised people and a consequent absence of arbitrary coercion from political and social life." EQ.
In the context of the recent election campaign, October 3rd, one must doubt the ability of the younger voters to make an informed choice due to the paucity of knowledge from an education system that gives information but almost zero understanding. The media compounds the problem with a brazen display of brainwashing that seeks to "railroad" our vote, not presenting factual material that voters are capable of understanding in relation to good govermnent and thus empower the voter to reasonably choose his/her representative amongst the many candidates.
Just may be, democracy and freedom are not a happy "marriage" partnership in Australia today?
I contend that we are ruled by an elected oligarchy, that are more concerned for others; that is, others who are not Australian, whether as citizens or corporations (being owned by Australians or taxed at the same rate as other Australian businesses on Australian earned profits). This puts the Federal Parliament, and especially the Government at odds with the people who authorised their governance through the Coastitution and last federal election; and hence in a potential position of treason. strategy.htm
Retrieved from cache at Google.com
originally at www.biblebelievers.com


---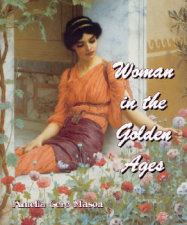 Notice: TGS HiddenMysteries and/or the donor of this material may or may not agree with all the data or conclusions of this data. It is presented here 'as is' for your benefit and research. Material for these pages are sent from around the world. If by chance there is a copyrighted article posted which the author does not want read, email the webmaster and it will be removed. If proper credit for authorship is not noted please email the webmaster for corrections to be posted.