---
EVASION, SURVIVAL, AND ESCAPE

---
The tactical need for greater individual and unit dispersion in warfare increases the possibility that your unit may be temporarily isolated from friendly forces. Experience shows this temporary isolation is fairly common and normal in both conventional warfare and counterinsurgency operations. For example, enemy action may cause relocation of adjacent units so you lose immediate contact with friendly forces; a sudden massing of guerrilla forces may isolate your unit in a guerrilla-controlled area; or as a member of a patrol operating in an enemy area, you may become separated from your patrol and find yourself alone or with a small group. If you do become isolated, you and your group or unit must still try to accomplish your assigned mission. After you complete your mission, your primary task is to rejoin friendly forces.


---
To HiddenMysteries Internet Book Store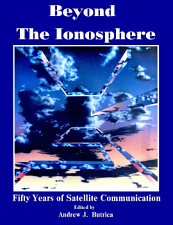 ---
Notice: TGS HiddenMysteries and/or the donor of this material may or may not agree with all the data or conclusions of this data. It is presented here 'as is' for your benefit and research. Material for these pages are sent from around the world. If by chance there is a copyrighted article posted which the author does not want read, email the webmaster and it will be removed. If proper credit for authorship is not noted please email the webmaster for corrections to be posted.