---
ANTHRAX
Medical Aspects of Chemical and Biological Warfare
ARTHUR M. FRIEDLANDER, M.D.
---
Anthrax has a long association with human history. The fifth and sixth plagues described in Exodus may have been anthrax in domesticated animals followed by cutaneous anthrax in humans. The disease that Virgil described in his Georgics is clearly anthrax in domestic and wild animals. And during the 16th to the 18th centuries in Europe, anthrax was an economically important agricultural disease.


---
To HiddenMysteries Internet Book Store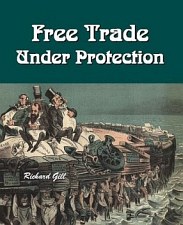 ---
Notice: TGS HiddenMysteries and/or the donor of this material may or may not agree with all the data or conclusions of this data. It is presented here 'as is' for your benefit and research. Material for these pages are sent from around the world. If by chance there is a copyrighted article posted which the author does not want read, email the webmaster and it will be removed. If proper credit for authorship is not noted please email the webmaster for corrections to be posted.