---
MEDICAL MANAGEMENT OF
RADIOLOGICAL CASUALTIES
---
Medical defense against radiological warfare is one of the least emphasized segments of modern medical education. Forty years of nuclear-doomsday predictions made any realistic preparation for radiation casualty manage-ment an untenable political consideration. The end of the Cold War has dramatically reduced the likelihood of strategic nuclear weapons use and thermonuclear war.

Unfortunately, the proliferation of nuclear material and technology has made the acquisition and adversarial use of ionizing radiation weapons more probable than ever. In the modern era, military personnel and their nationís population will expect that a full range of medical modalities will be employed to decrease the morbidity and mortality from the use of these weapons. Fortunately, treatment of radiation casualties is both effective and practical.


---
To HiddenMysteries Internet Book Store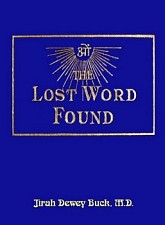 ---
Notice: TGS HiddenMysteries and/or the donor of this material may or may not agree with all the data or conclusions of this data. It is presented here 'as is' for your benefit and research. Material for these pages are sent from around the world. If by chance there is a copyrighted article posted which the author does not want read, email the webmaster and it will be removed. If proper credit for authorship is not noted please email the webmaster for corrections to be posted.