---
DEFENSE AGAINST TOXIN WEAPONS
by David R. Franz, DVM, PhD
---
The purpose of this manual is to provide basic information on biological toxins to military leaders and health-care providers at all levels to help them make informed decisions on protecting their troops from toxins. Much of the information contained herein will also be of interest to individuals charged with countering domestic and international terrorism. We typically fear what we do not understand. Although understanding toxin poisoning is less useful in a toxin attack than knowledge of cold injury on an Arctic battlefield, information on any threat reduces its potential to harm. I hope that by providing information about the physical characteristics and biological activities of toxins, the threat of toxins will actually be reduced. I did not intend to provide detailed information on individual threat toxins or on medical prevention or treatment. This primer puts toxins in context, attempts to remove the elements of mystery and fear that surround them, and provides general information that will ultimately help leaders make rational decisions, protect their soldiers and win battles.


---
To HiddenMysteries Internet Book Store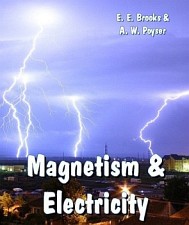 ---
Notice: TGS HiddenMysteries and/or the donor of this material may or may not agree with all the data or conclusions of this data. It is presented here 'as is' for your benefit and research. Material for these pages are sent from around the world. If by chance there is a copyrighted article posted which the author does not want read, email the webmaster and it will be removed. If proper credit for authorship is not noted please email the webmaster for corrections to be posted.