by: W. C. VETSCH
Copyright (C) 1992 ALL RIGHTS RESERVED
COPYRIGHT UNDER UNIVERSAL COPYRIGHT CONVENTION [CUCC]
DISTRIBUTION: WORLDWIDE ~ DISTRIBUTION CODE: Q9PE

---
CHAPTER FOUR
SYSTEMS OF LAW

IGC LAW

When the planet Earth is upgraded to N3 status, the citizens of the Earth will become subject to IGC LAW. There are severe penalties for violations of IGC LAW, which are enforced by IGP, the Inter-Galactic Police.

Penalties include the AID penalty which is discussed elsewhere and "Perpetual Physical Isolation" [ISA] which means that the offender is confined to a prison planet for the remainder of the present cycle of time.

IGC is not a democracy, but it should not be considered to be a dictatorship either. IGC Law is the formalization and the enforcement of the Will of GOD. As such, it is not subject to debate. It is the same as it always has been - and it will remain so throughout time and all ages.

Does this mean that a bunch of Priests with bibles is coming to have an inquisition and quote scripture and condemn people for silly nonsense - No, it does not. In fact, you will find IGC Law to be much more liberal than anything you have lived under in the past.

The serious penalties of IGC Law are for people who do serious crimes - exotic crimes. Ordinary people, who just wish to live their lives in peace and do their thing - have a family and the stuff that non-psychotic people generally want and need, will never encounter the IGP.

Now, if you want to go to war with GOD, or build some infernal machine like, for example, a space-time disrupter which is capable of distorting whole galaxies, then you are likely to get a visit from the IGP. But, realistically, how many people do you know that are just dying to do something like this ?

The point is that IGC and its associated enforcement division, IGP, deal with serious crimes and are not concerned with the everyday affairs of ordinary people.

To the extent that they ARE concerned is to your benefit, because IGC Law guarantees the sovereignty of that is called the "Adult Natural Set" [ANS]. An Adult Natural Set [definition] is a group of Adults who have an "area of understanding" among themselves to share certain aspects of their lives. Any activities of an ANS which are wholly internal to the ANS [that do not effect others outside of the ANS] are considered correct and legitimate no matter what they are. This is a right guaranteed by IGC Law. The most common example of ANS is a family unit consisting of a male and female and their children. NO ONE IS AUTHORIZED TO INTERFERE IN THE INTERNAL AFFAIRS OF AN ADULT NATURAL SET FOR ANY REASON. IGP protects and defends this right on N3 level planets. So, just when you thought an army of oppressors might be coming, as you can see they might well prove to be the best allies you ever had.

THE PRIME DIRECTIVE

Now, for all you si-fi fans out there who are curious, we will give the for real "prime directive".

THE PRIME DIRECTIVE, IGC:

"CONSPIRACY TO INHIBIT THE FORWARD EVOLUTIONARY PROGRESS OF A CLASS I LIFE FORM IS NOT ALLOWED. THE PENALTY IS 'AID' TO BE EXECUTED AGAINST ALL MEMBERS OF THE OFFENDING GROUP"

DISCUSSION

The Prime Directive is a formalization of the wishes and desires of GOD.

It is the desire of GOD that souls in the lower creation where time exists and where physical forms are used learn from their experiences there and, in this learning process, make continuing progress toward full maturity.

A fully mature soul knows GOD and knows that his true home is not in this creation but is with GOD in the Spiritual Planes. No one has to tell a mature soul this - when one becomes a mature soul, one knows this without being told. And the soul knows its way home. At this level of development, Spiritual Masters help any mature souls who ask in completing their final journey home.

Since this was the purpose for which GOD caused the lower creation to come into existence, it exists for no other legitimate purpose than this.

Violations of the prime directive are cases such as:
Using Magic, Sorcery and the like to enslave souls and use them for slaves.

Using technology such as implants to influence or control people.

Using mind-control drugs on people against their will.

Using any other technique which has the end effect of halting a souls forward progress and throwing him into a state of stagnation or negative evolution.
ANY GROUP OR INDIVIDUAL FOUND GUILTY OF SUCH AN OFFENCE IS IN VIOLATION OF THE PRIME DIRECTIVE, IGC AND IS SUBJECT TO IMMEDIATE ARREST BY IGP TO BE TAKEN FOR JUDGEMENT. THESE CHARGES, IF CONFIRMED, CARRY THE MAXIMUM PENALTY OFF 'AID'. NO CLEMENCY IS SHOWN TO INHABITANTS OF N3 LEVEL CULTURES WHO ARE FOUND IN VIOLATION OF THE PRIME DIRECTIVE BECAUSE IT IS ASSUMED THAT THEY KNOW WHAT THEY ARE DOING AND THAT THEY ARE ACTING DELIBERATELY AGAINST THE WILL OF GOD.

PREDATOR RACES

A PREDATOR RACE is a group of beings who are not animals and also not necessarily humanoid who, due to some defect, need physical material from another race [the host race] in order to physically survive.

To use an example that everyone will understand, a race of vampires would be a predator race.

IGC POLICY

IGC POLICY on Predator Races is that the Predator Race must develop some non-invasive technique to satisfy its needs. Returning to the vampire example, if a group of vampires wants to buy blood from a blood bank and pay for it, they are free to live like anyone else and drink all the blood they want. However, if they refuse to do this because, for example, they want to argue that they need fresh blood from young virgins and they enjoy the thrill of chomping down on their tender young necks, etc., then IGC POLICY is that the predator race must be exterminated from existence.

In implementing its policy, IGC Technical Services will work with a predator race first to try to help them develop some non-invasive alternative to whatever they need. In most cases it is possible to synthesize whatever organic material the race needs and if they will agree to use such methods they can continue to exist and enjoy all the rights of other citizens of the Universe.

However, if they will not agree to this or if it proves to be not possible to synthesize the needed material, then the predator race forfeit its right to continue to physically exist.

THE GREY PEOPLE

The preceding discussion of policy is applicable to the so called Grey People who live underground on the planet Earth. The evidence suggests that this race may meet the definition of a predator race and that members of this race have taken advantage of unsuspecting. humans and used them to supply their needs for certain human bodily fluids and organ parts/components.

If the Grey people should be officially classified as a predator race in the future when the status of the Planet Earth is upgraded to level "N3", IGC will provide to any citizen of the Earth who has a need devices which will detect the Grey people [because they can become invisible and walk through walls, etc.] and also provide effective technology to terminate [kill] them should they attack.

Interim Measures

In the interim, you should know that when physically visible, Grey people can shape-shift to appear human but can be identified by looking for someone with a Caucasian body with Chinese looking eyes.

TECHNICAL SPECIFICATIONS FOR THE "AID" PENALTY

We have discussed elsewhere that there are LAWS in the legitimate Hierarchy which controls the section of space in which you live. In many areas these laws are either very liberal or non-existent. For example, there are no regulations at all on a person with respect to that person's "personal space". That is, an individual has complete freedom to do whatever he or she wants which effects ONLY themselves and no one else. Once the actions of a person extend beyond their personal space and effect others, laws generally come into play.

Extremely serious crimes against GOD and Humanity can be punished by the Ultimate Penalty known as Absolute Instant Death or "AID" for short. Examples of such crimes would be killing spiritual personnel such as Spiritual Masters or Spiritual Officers or Observers. Also, deliberate and intentional violations of the "Prime Directive" of IGC which is discussed elsewhere.

All of us are basically Souls. Souls were created by GOD. Souls cannot be destroyed. Also, Souls are considered "good" by definition. When people do bad things, it is assumed that the MIND with which their Soul is associated is responsible and not the Soul itself. It is assumed that the Mind has overpowered the Soul and has caused it to be a "Bad Soul" and that, at some future point in time [which could be millions or trillions or more years from now] the Soul will overcome this "bad mind" and will be a good person and will return to GOD and be welcomed by HIM.

However, notwithstanding this assumption, people who do bad things need to be handled or they will seriously degrade the quality of life of everyone around them.

Besides being a Soul, a human being has basically four other parts which were NOT created by GOD. He has a physical body; he has an Astral body; he has a Mind which is linked to the Universal Mind on the fourth vector and he has a Causal body [or "program"] which contains "karmas" which determine the conditions of that person's present situation.

None of these four things come from GOD. They are assigned to a new Soul when he first crosses from the Spiritual Planes into the Material Creation. Also, these things are NOT the property of the Soul - they are conditional "gifts" which can be taken away.

Execution of the AID Order involves taking back these gifts which the Soul has abused and escorting the Soul to the EXIT at vector reference 4.999 and basically kicking it out the door. The Soul is then in the "Netherworld Zone" [NZ] and is in between the Spiritual Planes and the Lower Worlds in an area of total blackness with no landmarks at all. GOD, of course, can choose to rescue such a Soul, however it is not likely that HE would do this, since the Soul has chosen to challenge and/or to attack GOD, the FATHER of all of us.

ADJUDICATION PROCESS FOR AID ORDERS

I want to spend some extra time discussing the AID Orders. This is because there are many [and I mean many] Earth people who have verified AID orders pending against them. Some of them are quite old -. perhaps from fifty or more years ago. First, it should be made clear that none of the enforcement or disciplinary activities of the legitimate hierarchies are designed to be "retribution". No one is punished out of a sense of "revenge". Punishments do exist and people are punished but only to the extent it is absolutely necessary. Now, we have discussed the definition of an AID Order so we have covered that it is a maximum penalty and that it is a significant event to have happen to you which you definitely do not want to happen to you.

Although many people may have AID orders against them - they are not all carried out. The automatic adjudication process gives everyone a chance to say something that will convince the adjudicator that they are not the same person as they were when they committed whatever offense they committed. Adjudicators confirm pending AID orders only when the person is totally unrepentant and shows no remorse for what he did and indicates that he would just as soon do it again and that he does not care about anyone or anything except his personal comforts. People who have had any change of consciousness between the time an AID Order was placed against them and the time they were apprehended stand a good chance of having the order canceled.

Lets go through two examples to illustrate this concept. First, we will make up a story of a repentant person and second we will make up a story of a non-repentant person.

Example #1 - REPENTENT
Say some young nerd just fresh from college with his Science degree happens to be with friends or whatever and they go some where a real Spiritual Master is giving a lecture. And say the nerd kid does not like what he hears and he jumps up and goes after the Master babbling stuff like "You're a fake - my science teacher covered all this stuff and there is no such thing as a Soul and there is no GOD and all you want is money. Well, attacking or attempting to attack a Spiritual Master carried an automatic AID penalty so when security throws the little brat out he now has an AID command verified against him.

Now let's say time passes and the brat has some "experiences". Say, for example, he is in some kind of serious accident and finds himself outside of his body and as a result he re-evaluates his beliefs in scientific atheism and joins some Mystic School and becomes a vegetarian and all that good stuff. But then, by some chance he encounters IGP and they notice the pending AID order so they take the guy into custody and bring him to a disintegration center. Now, he's probably crazy with fear because life is not the same to him now as it was twenty o r whatever years ago.

So following standard procedure the Adjudicator comes in and tells him he has the right to make a statement if he feels that he is not the same person now as he was (whenever) when he committed his offense. And of course the X-nerd will say he was sorry and that he even tried to apologize to the Master but forgot his name over the twenty years but he knows how stupid he was then and he is not that way now. The Adjudicator is trained to read the Akashic files but in this case he can plainly see that it is written all over the kid's face that he is not an evil person so he will cancel the AID and the IGP will take the kid back to wherever they found him and let him go.
Example #2 - NON-REPENTENT
Now lets consider the case of some intelligence operative who has many AID's against him who is brought in and again informed he may make a statement to the Adjudicator but he is intensely arrogant. He starts screaming that he is important and powerful and he is double-"O" so in so with such and such Government and he has power and he has friends and he has a time machine and he can't be killed because his friends will go into the past with the time machine and pick him up before he was killed and take him to the future beyond where he was killed and then he will come back with his space ship of buddies and kill the Adjudicator and bomb the IGC Center and all that stuff.

Well, clearly this is a "non-repentant" case. This is the class of person that AID was meant for because there is no way to deal with him and no way he will ever feel any remorse. He thinks he is god and that he has so many tricks and powers and secret weapons that no one can touch him. And, he is not likely to change his mind any time too soon.

Consequently the Adjudicator will OK the AID order and IGP will then escort the "Double-O - Fool" to the disintegration machine

And, of course, what this grade A FOOL does not realize is that a time machine can't go places where there is no time and there is no time in the Netherworld Zone between the Universes so his friends can look for him all they want and they will not find him. However, they most likely have verified AID orders against them too - so they might meet again when IGP gets around to picking them up so that they can take the one way trip to the disintegration machine too.
---
Back to the Free Books Page / Table of Contents / Chapter 1 / Chapter 2
Chapter 3 / Chapter 4 / Chapter 5 / Chapter 6 / Chapter 7 / Chapter 8
Chapter 9 / Chapter 10 / Chapter 11 / Chapter 12



---
To HiddenMysteries Internet Book Store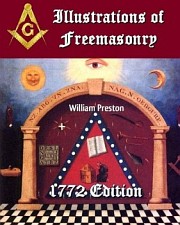 ---
Notice: TGS HiddenMysteries and/or the donor of this material may or may not agree with all the data or conclusions of this data. It is presented here 'as is' for your benefit and research. Material for these pages are sent from around the world. If by chance there is a copyrighted article posted which the author does not want read, email the webmaster and it will be removed. If proper credit for authorship is not noted please email the webmaster for corrections to be posted.