by: W. C. VETSCH
Copyright (C) 1992 ALL RIGHTS RESERVED
COPYRIGHT UNDER UNIVERSAL COPYRIGHT CONVENTION [CUCC]
DISTRIBUTION: WORLDWIDE ~ DISTRIBUTION CODE: Q9PE

---
This manuscript 'TEXT' is printed here by the author's (WC Vetsch) permission for David Icke E~Magazine Subscribers. This is an online book provided by the generosity of the author.

Since, it would be rather difficult to read this book in one sitting I have divided it up into one chapter per page. All the images are in reduced format on these pages, but by clicking the image you can see the full size image.

---
PREFACE
The title of this work is simply "TEXT". For years there have been basically two sets of books kept on the Planet Earth. The set for the elite were called text books" and they contained the Truth. The set of books for ordinary people were known [to the elite] as X-Text which means bad text or text filled with dis-information and propaganda with just a tiny bit of real truth to give them some sense of credibility. This book is in the for real "TEXT" format and it is not just for the elite - it is for everyone - for all the humans living on the Earth everywhere without regard to Caste or race or sex or anything else. This has not been done before, and the Author must confess that he went through a good bit of "interference" from various sources in the process of preparing this book which has been his life's work. Therefore, I trust that the generations who will use this book will share with me the some of the joy and fulfillment that I have experienced in the process of preparing this material.
---
CONTENTS
Chapter

ONE
TWO
THREE
FOUR
FIVE
SIX
SEVEN
EIGHT
NINE
TEN
ELEVEN
TWELVE

Title

The Master Codes
Nomenclature of Forms
Universal Organization & Administration
Systems of Law
Introduction to Advanced Civilizations
Conventional Sciences
Special Sciences
Occult Sciences
Spiritual Sciences
Social & Political Sciences
Earth History
Earth Status ~ Summary

---

Author's WebSite http://3108.info
Note: In our experience, Mr. Vetch continues to be a kind and special person.


---
Back to the Free Books Page / Table of Contents / Chapter 1 / Chapter 2
Chapter 3 / Chapter 4 / Chapter 5 / Chapter 6 / Chapter 7 / Chapter 8
Chapter 9 / Chapter 10 / Chapter 11 / Chapter 12



---
To HiddenMysteries Internet Book Store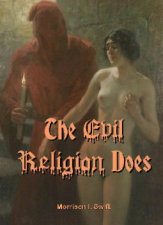 ---
Notice: TGS HiddenMysteries and/or the donor of this material may or may not agree with all the data or conclusions of this data. It is presented here 'as is' for your benefit and research. Material for these pages are sent from around the world. If by chance there is a copyrighted article posted which the author does not want read, email the webmaster and it will be removed. If proper credit for authorship is not noted please email the webmaster for corrections to be posted.