---
A JEWISH REPLY TO RICHARD WARMAN
- AND THERE'S MORE WHERE THIS CAME FROM.
---
It is laughable that Warman and his cronies are labelling David Icke anti-semitic, when it is they themselves that resort to fascist and disruptive behaviour towards him.

I have been a Jew my whole life and myself and my Jewish friends have seen and been exposed to much racism.

Being an avid reader of David's books, I can categorically confirm that there is not a shred of anti-semitism in this man and I know I speak for my friends too.

Indeed if anyone can find a hint of racism in his books or racist words from his mouth, I would love to know about it, but then you know you won't because he talks about love and peace doesn't he !!

Perhaps ask Richard Warman... if he can talk about love and peace ? Hmmmmmmm .

'name withheld'


---
---
Back to the American Continent Menu
Back to News Archive Menu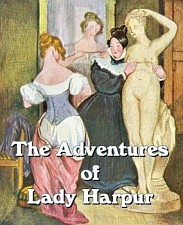 Notice: TGS HiddenMysteries and/or the donor of this material may or may not agree with all the data or conclusions of this data. It is presented here 'as is' for your benefit and research. Material for these pages are sent from around the world. If by chance there is a copyrighted article posted which the author does not want read, email the webmaster and it will be removed. If proper credit for authorship is not noted please email the webmaster for corrections to be posted.
---