"The great news is more and more people are waking up.
The transformation is beginning."

---
NAFTA and the MAI
---
The upcoming provincial hearings on the MAI are an excellent opportunity to question whether Canada should have ever agreed to the investor-state dispute settlement process in NAFTA that the MAI is based on. The Canadian government seemed to determined to expand this provision in agreements with more countries, despite the expanding number of cases that have been launched just this year.
California-based Sun Belt Water Inc. has launched a challenge that endangers B.C.'s water protection measures. In December, it submitted a notice of intent to file a claim under Chapter Eleven of NAFTA, the same chapter that Ethyl Corporation used to have Canada's ban on imports of the toxic fuel additive MMT removed.
NAFTA's Chapter Eleven is also the model for the extensive rights provided under the MAI for corporations to directly sue governments for any changes in policy that may result in losses of future profits.
---
Background on the Sun Belt NAFTA case:
In December, 1998 Sun Belt Water Inc. of Santa Barbara California filed with the government of Canada a Notice of Intent to Submit a Claim to Arbitration under Chapter Eleven of NAFTA. Under the Social Credit government in the 1980's, B.C. had a policy of promoting commercial exports of what was viewed as "surplus" water. By 1990, six licences for bulk water exports had been issued, one of which was granted to the B.C. company Snowcap Water Ltd. Extensive public opposition to these exports on conservation grounds lead to the government declaring a moratorium on exports. A drought in California in the late 1980's raised the prospect of huge quantities of water being exported, regardless of B.C. needs or the impact on the environment. The B.C. Water Protection Act, under which B.C. banned bulk water exports, was subsequently passed by the Harcourt government.
In 1996, the B.C. government settled with Snowcap for the money it had spent creating an infrastructure to export water. Snowcap received $335,000.
In contrast, Sun Belt is seeking through NAFTA arbitration to get $105 million to $219 million (U.S. dollars) for lost business opportunities. Its claim is based on the provisions in NAFTA that governments have to treat foreign companies the same as they do domestic ones as well as the provision that foreign companies are guaranteed a minimum standard of treatment. Sun Belt, though, is not seeking the hundreds of thousands of dollars paid to Snowcap, but instead hundreds of millions in U.S. dollars. The size of its claim is based largely on the future profits it would have made by selling B.C. water in California, not on the actual expenses it incurred before B.C.'s policy changed.
The concerns raised about Chapter 11 of NAFTA and the similar provisions in the MAI seem to be confirmed by the Sun Belt case. A government, convinced to change existing policies through the democratic actions of citizens, finds itself being asked to pay enormous sums by investors who claim losses of potential profits.
In a December 8 news release launching a campaign in opposition to the privatization of water, Maude Barlow commented, "The B.C. government acted to protect a natural resource, but under NAFTA they have to pay for that privilege."


---
The Need to Conserve B.C. Water Resources
A quote on water from from the October 1 session of the B.C. Legislative Hearings into the MA by Richard Bocking, author of Canada's Water - For Sale?
"Let's consider a few basic questions. First, is there a surplus of water in British Columbia or in Canada that could be made available for export? There is a lot of water in British Columbia, but there's a lot of land too, and it has been shaped and given life by the water that flows from the mountains to the sea. Not a drop of that water is unused or surplus; it all has a role to play in supporting this land of beauty and rich productivity. The entire landscape and the life it supports, as well as the resources basic to the B.C. economy, depend upon the normal flow of our streams, including floods and low flows. There is no such thing as surplus water.
"Second, is there a shortage of water in the United States that should require us to consider exporting water to that nation? Over the past couple of decades in the United States a succession of commissions, studies, reports and declarations by the institutions and individuals most competent in the field of American water resources have concluded unanimously that there is no shortage of water in the United States that in any way threatens its life or economy. There is a shortage of cheap water in some places, but that's a different issue.
"Consider the case of California, so often proposed as a market for Canadian water. Californians are the greatest water users in the world, so they have plenty of potential for conservation. Eighty percent of the water in California is consumed by agriculture, much of it to produce low-value or subsidized crops. Most of the water is supplied by federal irrigation projects in which the price paid for water is highly subsidized by the American taxpayer. The beneficiaries of this public generosity are mostly multinational corporations, including insurance and oil companies."
For a the full testimony of Richard Bocking and Wendy Holm, another expert on water issues, see the October 1 MAI hearing transcripts.

source:
http://www.web.net/~bcmainot/

---
Back to the American Continent Menu
Back to News Archive Menu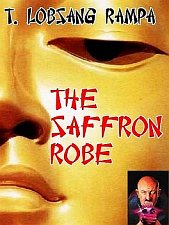 Notice: TGS HiddenMysteries and/or the donor of this material may or may not agree with all the data or conclusions of this data. It is presented here 'as is' for your benefit and research. Material for these pages are sent from around the world. If by chance there is a copyrighted article posted which the author does not want read, email the webmaster and it will be removed. If proper credit for authorship is not noted please email the webmaster for corrections to be posted.
---