"The great news is more and more people are waking up.
The transformation is beginning."

---
Fundamental Contradiction - MAI
---
Highlights
Day 3 of Public Hearings
October 1, 1998

Day Three of the public hearings focused exclusively on natural resource management and conservation.

The day began with an extensive presentation by Steven Shrybman (West Coast Environmental Law)on the potential impact of the MAI on British Columbia's forestry and fisheries sectors. [This scholarly critique will doubtless prove very useful for analysts in many other jurisdictions.]

Shrybman's central theme was that there is a "fundamental contradiction" between the main purpose of Canadian resource law and "the principles of the MAI." According to the environmental lawyer, optimizing economic benefits to Canadians and Canadian communities was seen as "discriminatory" from the perspective of the MAI. As a result, his detailed analysis revealed "dozens and dozens and dozens" of conflicts between what is contained in British Columbia legislation, and what is possible under the MAI. In both the forestry and fisheries sectors, Shrybman catalogued an extensive range of domestic provisions which he asserted would be threatened if the MAI were implemented. In each case, Shrybman identified the threatened provision and the MAI measure that threatened it. He noted the "quite shocking" fact that under the MAI, prohibitions against performance requirements applied not only to performance requirements applied to foreign MAI-country investors, but to domestic investors and to foreign non-MAI-country investors. This, he argued, would preclude many regulations in the public interest, noting that there were no so-called public interest exceptions in the draft MAI.

Steve Stinson (Canadian Pulp and Paper Association) said that the MAI "was not a burning issue" among the members of the CPPA organization, in part because most inward and outward investment in the industry is already covered by other investment agreements. He argued that the agreement should "stick to the issue of investment," and that environmental rules or standards "fundamentally … have no place in an agreement on investment." He asserted the "basic objective of a multilateral agreement on investment is still worthwhile", noting that the pulp and paper industry is very dependent on access to capital on attractive terms. He allowed that MAI opponents have raised important issues concerning the implications of the MAI for "government's ability to regulate", for what constitutes an "expropriation", and fortransparency in the dispute settlement process. He indicated that it would be "foolhardy for any government to sign an agreement that did not appropriately address these concerns."
---

Award-winning author and filmmaker Richard Bocking (author of Canada's Water for Sale and Mighty River: A Portrait of the Fraser) began the afternoon session with a vigorous explanation of the fresh water resource and the critical necessity of maintaining the integrity of regional ecosystems by preventing bulk water exports. He argued that "there is no such thing as surplus water" and there is no shortage of water in the United States, but rather a shortage of "cheap water".

Bocking reminded the Committee how the question of "loss of control of Canadian resources" including water was an "important element" in the debate on the Canada-United States Free Trade Agreement of the late 1980s. At that time, Bocking stated, the Canadian federal government under Prime Minister Brian Mulroney "was adamant that the Free Trade Agreement and later the North American Free Trade Agreement, NAFTA, did not in any way compromise Canada's control of its water." Bocking testified that in July 1998, he was a member of an advisory committee convened by the federal government to determine how best to develop legislation to prevent bulk water exports. "It was obvious to all participants that the claim that NAFTA did not affect the issue of water export was simply untrue. In fact, water … is clearly included in the provisions of the treaty."

Bocking drew attention to what he called an "extraordinary situation":

A federal government that is "deeply concerned about how it can protect Canadian water from the provisions of NAFTA is promoting, at the same time, a new treaty – the MAI [which] will impose much more severe curtailment on the rights of Canadian governments to act on behalf of Canadian resources and environment."

Bocking called the MAI "profoundly anti-democratic", stating it was "incomprehensible" that governments would adopt an agreement which included a secretive investor-state dispute process, which he likened to a "Star Chamber procedure" (13:51). He stated that other OECD countries could learn much from Canada's experience of NAFTA, and urged Canadians to explain its key provisions to Europeans and others.

Resource economist Wendy Holm also focused on water, asserting that the MAI, if signed, would undermine "sovereignty over our water", that it could "open the floodgates" to water resources. She noted that water was included in NAFTA by virtue of it being classed as a "good", and that water was included in the MAI by virtue of its broad definition of "investor" and "investment". She cited several MAI provisions, observing that there is "no wording in the MAI permitting acts to conserve and protect environment, public health or safety" and that a mere reservation for water "would not be sufficient to protect" water resources, and that a full exemption, "applying to all signatories" would be required. Even then, Holm stated, it would be "a difficult task to carve out all water-related investment scenarios".


---

The second afternoon session considered agricultural issues.


Don Knoerr (Canadian Federation of Agriculture) stated that the main issue about the MAI was not whether an international agreement should be negotiated, but rather what is the best forum for the negotiation to take place, and "how to ensure that our legitimate domestic interests are not damaged." Having been closely involved in agricultural issues during negotiations on the FTA, NAFTA and GATT, Knoerr testified that there is "no indication of close scrutiny of the NAFTA investment provisions or the early MAI negotiations by the federal government staff which deals with agricultural concerns".

Knoerr highlighted a number of concerns. He stated that a number of British Columbia and Canadian agricultural programs give preference to Canadian citizens or residents. These include lease-purchase agreements for Crown land for agricultural purposes, and marketing boards which reserve the right to "refuse the transfer of production quota to non-citizens or residents." These measures, Knoerr asserted "would conflict with the national treatment provisions of an MAI." Knoerr also indicated that "existing Canadian agricultural marketing systems and future marketing options - do not fit well" with MAI rules. While stating his own confidence that MAI drafters "had no intention" of limiting the activities of agricultural marketing boards and commissions, Knoerr observed that these drafters "apparently knew nothing about how regulated market systems work." He highlighted a number of ways in which MAI restrictions on performance requirements were more onerous than those contained in other international agreements and could prove problematic for agricultural producers. Knoerr also expressed concern about the MAI's implications for "regulatory activity in general," paying particular attention on the broad expropriation and compensation provisions in the draft MAI. He suggested these provisions be changed to prevent investor-state disputes to proceed unless the country in question has clearly denied investors "due process".

Brewster and Cathleen Kneen highlighted the activities of Cargill and other international players in the global agricultural system which "are behind the MAI." They stated that these corporations had gained increased power not just in the field of agricultural inputs, but in transportation, intellectual property and international trade. They repeatedly asked "who runs the show really?", answering "I don't think for a minute it's national governments anymore." They emphasized the importance of British Columbia's efforts to develop an agri-food strategy, independent of the MAI, that could lead to "a sustainable food system in B.C." At it's root, they argued, should be the motto "Let's feed the family first and trade the leftovers."


---
The Committee's evening session

focused on the potential impact of the MAI on the fisheries sector. Jim Sinclair (United Fishermen and Allied Workers' Union) described the MAI in the following terms: "[T]he MAI takes away power from the people who are here and gives it to people who are there or everywhere – people who basically start off with the assumption that they don't live in one place, but they're in business all around the world." He argued that a healthy industry requires a healthy resource, healthy fishermen, a value-added sector, and healthy communities. He noted that the MAI expands on the NAFTA to "include licences, authorizations, permits and other concessions", and that there is thus a concern that the right to fish could get extended to non-Canadians. He noted that under a fishery quota system, "it becomes very difficult to say to a foreign investor that they can't own that right to fish" and that the vulnerability now exists for a foreign company "to come in and buy that quota; there's nothing to stop it."

Sinclair concluded with this statement: "[I]f you drew a line down a page and put the pros and cons, I can't find any pros. To be perfectly honest with you, there's nothing there that says to me, we're going to be better off as people and communities on this coast as a result of the MAI. Will we have more control over our resources? The answer is no. Will we be able to make decisions that favour our people? The answer is no. Will we be able to make decisions that protect the habitat and give privilege or at least first dibs to our own people? The answer is no. Will the industry be more stable, more secure for the people in it? No. I think that when you do that, you end up with a situation, frankly, where the MAI as it's proposed provides nothing and takes away more rights from an industry that's already struggling."

Mae Burrows (T. "Buck" Suzuki Environmental Foundation) approached the MAI from the standpoint of the conservation sector, arguing that environmental and social factors must be integrated with economic considerations. She said that the MAI's standstill and rollback provisions were profoundly disturbing for environmental protection, that a "snapshot" of today's laws would be "as good as it's ever, ever going to get" no matter what new scientific evidence emerged in future. Burrows asserted that it's "just common sense" that investors should have to create local jobs in exchange for "access to our natural resources" and that the MAI's prohibitions on performance requirements is "almost ludicrous". She argued for a broader concept of globalization that included the responsibilities of corporations to function "in a decent, right-minded way in this global village."

Russ Helburg (Mayor of Port Hardy, Vancouver Island; Coastal Communities Network) emphasized the importance of local economic control. He emphasized the importance of taking into account the costs communities face, including financing infrastructure, ports and airports, water and sewer, that are separate from those investors consider. The MAI, he said, would mean local governments would have "a much harder time trying to balance [their] books" and would not permit governments to "build up local communities". Gaining greater local control is essential for community well being, he argued, fearing investors would use MAI rules otherwise to begin "suing our buns off every time we turn around."

source:
http://www.web.net/~bcmainot/

---
Back to the American Continent Menu
Back to News Archive Menu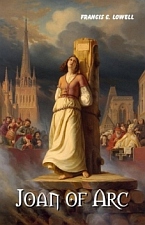 Notice: TGS HiddenMysteries and/or the donor of this material may or may not agree with all the data or conclusions of this data. It is presented here 'as is' for your benefit and research. Material for these pages are sent from around the world. If by chance there is a copyrighted article posted which the author does not want read, email the webmaster and it will be removed. If proper credit for authorship is not noted please email the webmaster for corrections to be posted.
---