---
Pedophile Priests Keep Getting Off
---
Please see article in regards to Project Truth in Conrwall, Ontario. Over 100 charges have been laid since 1994 and not one person has been convicted. There has been cover up after cover up, and the pedophile priests keep getting off.


---
Lapierre innocent of Project Truth charges

By Terri Saunders

Standard-Freeholder Cornwall

Project Truth is 0 for 3. A Roman Catholic priest became the second person acquitted under Project Truth Wednesday, as he was found not guilty of sexually assaulting a teenaged boy 35 years ago.

Rev. Paul Lapierre, 72, of Westmount, Que., quietly left the Cornwall Court House yesterday after a judge acquitted him on three counts of indecent assault and two counts of gross indecency.

The third Project Truth trial ended in much the same way its predecessors did — an accused leaving the court house a free man.

In June, 2000, Harvey Latour was found not guilty on similar sexual assault charges, and just this past March, proceedings in the sexual assault trial of city lawyer Jacques Leduc were stayed.

The judge in this case said his decision boiled down to reasonable doubt. "There is a ring of truth in (the complainant's) disclosure," Superior Court Justice Jean-Paul Lalonde said in front of a public gallery filled with more than 50 spectators, including the complainant and his wife.

"But I cannot say the Crown has proven its case." The verdict was met with silence, although many people left the court room before Lalonde finished speaking.

The complainant, who is now a middle-aged man living outside the province, abruptly rose from his seat once the decision was clear and left the room with his wife. "I want (the complainant) to know I believe him," Lalonde said as the man was leaving the room.

"But after reviewing the evidence, I must acquit." Outside the court house, a crowd of people angry with the verdict waited in vain for the priest to emerge. "It's open season on kids in Cornwall," said Carson Chisholm, who is the brother-in-law of former Cornwall police constable Perry Dunlop.

"It's pedophilia-ville." Dunlop gained recognition as a "whistle-blower" after spending seven years on a personal crusade investigating both allegations of child sexual abuse in the Cornwall area, and the actions of police investigating abuse claims. Taking just a moment to speak with reporters, defence attorney Don Johnson said his client was pleased with the decision.

"He believes in the system of justice," said Johnson. Lalonde spent 50 minutes at the beginning of his 70-minute oral decision expounding on the case law he used to aid him in his decision. He said it was not necessary for him to believe one person's version of events over another's.

"It is incorrect to have to believe one or the other," said Lalonde. "You must look for reasonable doubt on the whole of the evidence." Lapierre was not seen outside the court room, having apparently left the building through a secure exit area.

© 2001 The Standard-Freeholder
All Rights Reserved

source:
http://www.standard-freeholder.southam.ca/


---
Related Articles:

















---
Back to the American Continent Menu
Back to News Archive Menu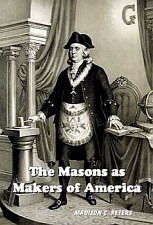 Notice: TGS HiddenMysteries and/or the donor of this material may or may not agree with all the data or conclusions of this data. It is presented here 'as is' for your benefit and research. Material for these pages are sent from around the world. If by chance there is a copyrighted article posted which the author does not want read, email the webmaster and it will be removed. If proper credit for authorship is not noted please email the webmaster for corrections to be posted.
---