---
A Year Of Notorious Obscurity
---
Giordano: A Year Of Notorious Obscurity
By LYNNE TUOHY, Courant Staff Writer

Phil who?


Former three-term Waterbury Mayor Philip A. Giordano has gone from public official to the focus of a largely private prosecution on shocking allegations he repeatedly raped two young girls brought to him by a longtime acquaintance and prostitute.

It has been a year since his arrest on federal charges revolving around the alleged sexual assaults, after wiretaps being used to flush out municipal corruption unwittingly tapped into the scandal. Since then, Giordano's case has been veiled in secrecy and stalled by motions a federal judge has been pondering since December.

Giordano himself hasn't been seen publicly since March 28, when he emerged from prison for a brief hearing in federal court in Bridgeport on his motion to dismiss the charges against him. Since July 26 of last year, he has been deemed a threat to the key witness against him - his alleged co-conspirator, Guitana Jones - and held without bail in a county jail in upstate New York.

His continued incarceration is shielding him, in many ways, from a heap of turmoil on the outside, beyond the state felony charges that Waterbury State's Attorney John Connelly is waiting in line to prosecute.

State juvenile court authorities, frustrated in their efforts to gain access to Giordano, recently held a hearing on why members of the U.S. Marshal's Office should not be held in contempt for failing to produce Giordano. The juvenile court is seeking both DNA samples from Giordano and his presence at a termination of parental rights hearing involving an 8-year-old boy Giordano allegedly fathered with Jones.

U.S. Marshal John O'Connor Thursday confirmed that a court order to show cause why a contempt citation should not be issued was served on a member of his staff last month. Federal prosecutors were able to resolve the matter with juvenile authorities, at least for the time being.

Giordano's lawyer, Andrew B. Bowman, will contest Giordano's continued detention in arguments before the U.S. 2nd Circuit Court of Appeals in New York Aug. 6 - a hearing Giordano is not entitled to attend. Federal prosecutors have filed a court brief arguing that he remain in custody. That brief and Bowman's response to it are sealed. So are the details underlying the charges against Giordano.

Bowman has proposed that Giordano, 39, be released to his parents, Rocco and Olimpia Giordano, who are prepared to post properties valued at $327,000 to guarantee his continued appearance in court. Bowman said Giordano would live with his parents at their Waterbury home, wear an electronic monitor and submit to random drug tests.

"[Giordano] would never put at risk the only assets of his parents, who are retired and have always been law-abiding citizens," Bowman wrote in his brief, which also attacks the legitimacy of the federal charges against Giordano.

Giordano and his wife, Dawn, sold their Waterbury home on Southwind Road in December. She and the couple's three young sons moved to Long Island, near her parents' home, soon after Giordano's arrest to escape the intense media attention.

Bowman's brief, one of the few public documents in the case, revealed for the first time the grounds on which senior U.S. District Judge Alan H. Nevas ordered Giordano held without bail. They centered on threatening remarks Giordano apparently made to Jones in a cellphone conversation.

Bowman states that on July 12, 2001 - two weeks before his arrest - Giordano fielded a cellphone message left by an undercover agent posing as a person threatening to expose the mayor's activities.

The date of that call coincided with the discovery by FBI agents of the age of at least one of the girls Jones was bringing along on some of her trysts with Giordano. During an intercepted cellphone call to Giordano on July 12, Jones mentioned the girl by name and that it happened to be her birthday. Giordano asked how old she was turning. The reply: 9.

Federal officials have refused to comment on any aspect of the case, and declined to do so again this week. It's likely the call placed by the undercover agent was an effort by investigators to curb further sexual encounters until they could plot their response to the startling revelation.

On July 21, 2001, the day she was arrested, Jones twice called Giordano.

"The first, according to the government, was placed without their instigation and constituted essentially a shakedown scheme by which she attempted to obtain money from the defendant Giordano," Bowman wrote. "Having been threatened and intimidated by a law enforcement officer posing as a blackmailer, and then having been the subject of another attempt at blackmail by Jones, [Giordano] made certain statements during his conversation with Jones that the government and the court have relied upon in denying release to the defendant.

"The defendant has no history of violence," Bowman wrote. "[His] responses to an orchestrated effort to provoke and to intimidate him were never followed by any actions on his part."

The two young victims in the case - Jones' daughter and her niece - were placed in the custody of the state Department of Children and Families the day Jones was arrested, and they remain in foster care.

Most of the court documents in the case against Jones are sealed, and she remains in custody at an undisclosed location. Her attorney, Richard Reeve, has not filed a similar motion to have her released on bond, and would not comment on his reasoning. Presumably, she is poised to be a key witness against Giordano, further bolstering the wiretap and electronic surveillance tapes that remain under seal.

Reeve would not reveal where Jones is imprisoned, or say whether there have been plea negotiations in her case.

"It's not in my client's interest to get publicity about this whole thing," Reeve said this week.

Giordano and Jones both are charged in federal indictments with using an interstate device - a cellphone - to arrange the alleged sexual encounters with the two girls, cousins who were 8 and 10 at the time. Giordano also is charged with civil rights violations because of his position of authority, and his use of a city car and cellphone to facilitate the alleged assaults.

Nevas has yet to rule on a motion to dismiss the charges against Giordano, filed by Bowman in early December. Meanwhile, two other jurisdictions are eager to get their hooks into Giordano.

Connelly has filed state charges against Giordano that carry significantly higher penalties than the federal charges now pending. Because Giordano is in federal custody, the warrant for his arrest has not been served on him, and its contents cannot be made public.

Giordano also is the subject of paternity and termination of parental rights proceedings in Waterbury Superior Court for Juvenile Matters because he reportedly is the father of a son Jones gave birth to in December 1993, a boy said to bear a remarkable resemblance to the former mayor.

Bowman would not comment on whether he represents Giordano in any juvenile court proceedings. Reeve said Jones has a different court-appointed lawyer for those proceedings.

Although Giordano's time spent behind bars will be credited against any federal time he receives, he is receiving no credit against any future prison sentence meted out to him in state court. Bail on the state charges is set at $2.5 million.

"We're waiting for the federal government to turn him over to us," Connelly said this week. "We have been assured we're going to get their full cooperation.

"Our concern is the two young girls in this case," Connelly added. "In cases involving the sexual abuse of young children, the quicker you get them to trial, the better it is from the victims' perspective. And time doesn't make these cases get any better. We have concerns about faded memories and missing witnesses."

Bowman has moved to suppress the wiretap evidence gathered against Giordano. It was the volatility of those taped conversations that prompted Nevas last August to close the detention hearing in the case, a move unprecedented in Connecticut. "The court finds this information has the capacity to inflame and prejudice the entire community," Nevas said.

The case remains stalemated until Nevas rules on the motion to dismiss. Thursday his office said the motion is "still under advisement."

In Waterbury, there was a silver lining to the abrupt disappearance of Giordano from city government.

Attorney Sam Caligiuri, thrust into the role of acting mayor for nearly six months until Democrat Michael Jarjura took office in January, this week rattled off the great strides the city has made in the past year. Towing contracts - long a bastion of political patronage - are now awarded on a merit system. Several contracts that had been in arbitration for years, including one for the city's firefighters, were successfully negotiated by Jarjura. The city initiated its first revaluation in decades, vastly improving the business climate. Charter reform also is proceeding at a fast clip.

Caligiuri, who filled in for a Republican mayor, said he and the Democrat Jarjura worked together closely to promote a smooth transition for the new administration, something unheard of in Waterbury's hardscrabble political scene.

"Giordano's cloud doesn't hang over the city; it hangs over him," Caligiuri said. "Waterbury put Phil Giordano behind it a long time ago."

source: http://www.ctnow.com/


---
---
---
Notice: TGS HiddenMysteries and/or the donor of this material may or may not agree with all the data or conclusions of this data. It is presented here 'as is' for your benefit and research. Material for these pages are sent from around the world. If by chance there is a copyrighted article posted which the author does not want read, email the webmaster and it will be removed. If proper credit for authorship is not noted please email the webmaster for corrections to be posted.

---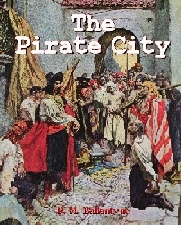 Back to the Americas Menu
Back to News Archive Menu



FAIR USE NOTICE. This site may at times contain copyrighted material the use of which has not always been specifically authorized by the copyright owner. We are making such material available in our efforts to advance understanding of environmental, political, human rights, economic, democracy, scientific, and social justice issues, etc.. We believe this constitutes a 'fair use' of any such copyrighted material as provided for in section 107 of the US Copyright Law. If you wish to use copyrighted material from this site for purposes of your own that go beyond 'fair use', you must obtain permission from the copyright owner.

In accordance with Title 17 U.S.C. Section 107, the material on this site is distributed without profit to those who have expressed a prior interest in receiving the included information for research and educational purposes. For more information go to: http://www.law.cornell.edu/uscode/17/107.shtml

United States Code: Title 17, Section 107 http://www4.law.cornell.edu/uscode/unframed/17/107.html Notwithstanding the provisions of sections 106 and 106A, the fair use of a copyrighted work, including such use by reproduction in copies or phonorecords or by any other means specified by that section, for purposes such as criticism, comment, news reporting, teaching (including multiple copies for classroom use), scholarship, or research, is not an infringement of copyright. In determining whether the use made of a work in any particular case is a fair use the factors to be considered shall include - (1) the purpose and character of the use, including whether such use is of a commercial nature or is for nonprofit educational purposes; (2) the nature of the copyrighted work; (3) the amount and substantiality of the portion used in relation to the copyrighted work as a whole; and (4) the effect of the use upon the potential market for or value of the copyrighted work. The fact that a work is unpublished shall not itself bar a finding of fair use if such finding is made upon consideration of all the above factors.