"People [are] programmed through Multiple Personality Disorder... Mind controlled robots, including very samll children provide bizarre sex for....."

---
Anne Heche Talks About Her Experience
with Incest & Pedophilia

---
In the season premiere of 20/20, Anne Heche tells Barbara Walters about her painful childhood, her struggle with mental illness and her search for love. (Virigina Sherwood/ABC) Search for Sanity Anne Heche Talks About Childhood, Mental Illness, Ellen and New Love

Sept. 4 - Anne Heche says the sexual molestation she suffered at the hands of her father caused her to escape into a "fourth dimension" fantasy world in which she believed she was from another planet.

"I'm not crazy," Heche tells 20/20 on Wednesday in an exclusive interview with Barbara Walters. "But it's a crazy life. I was raised in a crazy family and it took 31 years to get the crazy out of me." In the wide-ranging interview, Heche, 32, talks about her childhood, her career, her relationship with Ellen DeGeneres - she says her first night with the comedian was "the best sex I'd ever had" - and new love Coleman "Coley" Laffoon, a 27-year-old cameraman whom she married on Saturday.

Heche, promoting her new book, Call Me Crazy (Simon & Schuster), says she's had lifelong battle with mental illness.

"I had a fantasy world that I escaped to. I called my other personality Celestia," she explains. "I believed I was from that world. I believed I was from another planet. I think I was insane."

Her Father's Secret Sex Life

Heche traces her problems back to her father. Donald Heche, a choir director in a Baptist church, began sexually abusing his daughter when she was still a toddler, she says.

She says she contracted herpes from him. "I had a rash, I had sores, I had welts on my nose and on my lips," she says.

Heche did not learn that her father also had homosexual encounters until 1983, when he was dying of AIDS. When she learned he had the disease, she feared for her own life, she says.

To get away, Heche says, "I drank. I smoked. I did drugs. I had sex with people. I did anything I could to get the shame out of my life."

Heche also began acting, playing twins on the soap opera Another World from 1988 to 1992.

By the time she was 25, Heche says her personality had begun to fragment, shattering into moments of madness. Celestia, her other personality whom she believed was a reincarnation of God, spoke a different language and had special powers.

"You name it, I could do it. I could see into the future. I could heal people," Heche says. "I don't know where it came from. I was, in my mind, learning it from God."

Falling in Love: First Steve, Then Ellen

Having been abused as a child affected her adult relationships, she says. For two years, she dated actor/comedian Steve Martin, 24 years her senior. Heche says she thought she had found love with him.

"I wanted the love of an older man. I wanted comfort. I wanted humor. I wanted all of the things that he offered," she says. "Why did we break up? There's wasn't anything wrong with Steve. It was just that it was not what I wanted to commit my life to."

Then, in 1997 on Oscar night, she says, "I saw the most ravishing woman I had ever seen in my life standing across the room. Her name was Ellen DeGeneres. She was radiating. I think at certain times in people's lives you just radiate an energy and a glow of fabulousness. And that was her. I had never seen anybody so lit up."

They slept together that night. "Up until that point, that was the best sex I'd ever had," says Heche, who says she had never before had sex with a woman. "I felt cared for … I felt free to express a part of me that I had not been able to express with a man. I felt sensuous and sexual in a way I hadn't before."

DeGeneres' sitcom character was about to announce her homosexuality, and soon Heche and DeGeneres would become America's most prominent lesbian couple. But behind the united front they presented to the world, there were difficulties.

"Ellen knew everything," Heche says, including her identity as Celestia, and her belief that she could speak to the dead.

Their three-year relationship ended in August 2000. The day after the breakup, Heche was found wandering door-to-door in Fresno, Calif. She ended up in a stranger's back yard, deeply confused.

"I was told to go to a place where I would meet a spaceship. I was told in order to get on the spaceship that I would have to take a hit of Ecstasy," says Heche, who adds that she is not a consistent drug user. "Fresno was the culmination of a journey and a world that I thought I needed to escape to in order to find love."

That day, Heche says, she regained her sanity and began to put the fragmented pieces of her life in place.

"I'm here … I could not be more elated with my life," says Heche.

'You Fall in Love With a Person, Not a Sex'

Heche met her new husband while working on a documentary about DeGeneres. She denies that the new relationship hastened the demise of the old one.

"How do you put into a sentence why you break up with somebody?" asks Heche. "We had gotten to the point where we were not happy together anymore. We had become isolated from the world, together."

Heche says she does not label herself straight, gay or bisexual - and that Laffoon understands her. "He's an extraordinary guy," says Heche. "He's one of the few people I've ever met who actually embraces the same notion about sexuality that I do … which is that you love who you love. You fall in love with a person, not a sex."

She adds: "I would never limit myself to saying I would be with a man or a woman."

Heche sees herself as a survivor. She's starred in such movies as the remake of Psycho and Six Days, Seven Nights, with Harrison Ford. She now says she has a TV comedy in the works.

"I think everything I've done in all my insanity was to try to get my parents to love me," she says. "My father loved movie stars. I decided I needed to become famous to get his love. My mother loved Jesus. That was her thing. So I wanted to become Jesus Christ."

As an adult, Heche says she confronted her mother about her father's sexual abuse. "She hung up the phone on me," Heche recalls. "To have gone through so much work to heal myself and have my mother not acknowledge in any way that she was sorry for what had happened to me broke my heart."

20/20 tried to contact Heche's family for comment. Susan Bergman, the actress's older sister, said the family had not yet read Heche's book or seen the interview. Bergman said they plan to issue a statement that will be posted on the Internet after they watch the interview Wednesday night.

Heche says she wrote Call Me Crazy to say goodbye "once and for all, to my story of shame and embrace my life choice of love."

"The fact that there are people hearing my story is the icing on the most beautiful cake in the world, that I imagine says, 'Happy freedom, Anne. You have made it to the other side.'"

source:
http://abcnews.go.com/sections/2020/2020/2020_010904_heche2.html


---


Read these two inexpensive books back to back -- 1st "Ultimate Alien Agenda", and then "The Threat" and you may understand more of this story than even Ms. Heche.
---



This story corroborates the similar revelations in this book
---
Back to the Americas Menu
Back to News Archive Menu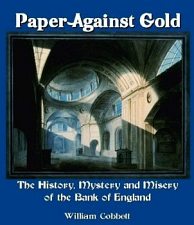 Notice: TGS HiddenMysteries and/or the donor of this material may or may not agree with all the data or conclusions of this data. It is presented here 'as is' for your benefit and research. Material for these pages are sent from around the world. If by chance there is a copyrighted article posted which the author does not want read, email the webmaster and it will be removed. If proper credit for authorship is not noted please email the webmaster for corrections to be posted.
---