"People [are] programmed through Multiple Personality Disorder... Mind controlled robots, including very samll children provide bizarre sex for....."

---
WARRING SIDES INVITED TO GOVERNMENT ARMS FAIR

---
By Tom Kelly, PA News

DELEGATES from two African countries fighting on opposing sides of a bloody war were this week expected to attend an arms fair hosted by the Government.

Anti arms trade campaigners have accused the Ministry of Defence of helping to fuel the civil war in the Democratic Republic of Congo by allowing representatives from both Angola and Uganda to attend the event in London's Docklands.

Angolan troops are supporting former president Laurent Kabila's son Joseph, who is fighting against Ugandan backed rebels.

Despite recent moves towards peace, tensions remain high in the Congo which has been torn apart by the three-year conflict. Angola also has its own long running civil war which has already claimed 500,000 lives.

Kevin Mullen from the Campaign Against the Arms Trade said: "It is hideously absurd that countries which spend most of their time at each other's throats can put aside differences for a week of retail therapy together.

"By allowing this to happen the Government is helping to fuel foreign wars and cause misery to millions of innocent civilians who are caught up in such conflicts."

State-of-the-art weaponry from hundreds of arms and military equipment companies will be on show at the Defence Systems and Equipment International Exhibition, which starts on Tuesday.

Angola and Uganda are two of over 80 countries invited by Spearhead, the private company organising the fair which is run in association with the MoD.

A spokeswoman for Spearhead said Government advice was sought on the invitation list.

Amnesty International also attacked the Government for inviting countries with poor human rights record.

Sri Lanka, which is involved in a long running war with Tamils, Saudi Arabia and Nigeria are all on the official Government invitation list.

An Amnesty spokeswoman: "Arms fairs are a shop window for the oppression trade.

"We have grave concern that equipment from them will end up in the hands of torturers and be used for internal repression."

The MoD said the Government supported defence exports which underpin around 100,000 jobs in the defence industry.

A spokesman said: "They help to sustain a strong defence industrial base which is an important part of our own defence effort and helps us to meet our own equipment requirements.

"Arms exports are managed responsibly and we have one of the most vigorous and transparent export licensing regimes in the world."

He said the fair only promoted "legitimate defence exports".

"Any exports that do go out are in line with the Government's export control policy."

He said countries invited directly by the Government are chosen after careful consideration involving the MoD and other Government departments.

"We take into account business prospects and political issues, arms embargoes and current international relations."

He said invited countries would not necessarily be given licenses to export arms on sale at the exhibition.


---
Back to the Americas Menu
Back to News Archive Menu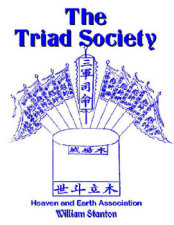 Notice: TGS HiddenMysteries and/or the donor of this material may or may not agree with all the data or conclusions of this data. It is presented here 'as is' for your benefit and research. Material for these pages are sent from around the world. If by chance there is a copyrighted article posted which the author does not want read, email the webmaster and it will be removed. If proper credit for authorship is not noted please email the webmaster for corrections to be posted.
---