"Throughout the world, on any given day, a man, woman or child is likely to be displaced, tortured, killed or "disappeared", at the hands of governments or armed political groups. More often than not, the United States shares the blame."

Amnesty International, 1996

---
Expert Says:
Explosives Planted In Towers


---
Explosives Planted In Towers, N.M. Tech Expert Says

By Olivier Uyttebrouck
Journal Staff Writer

Televised images of the attacks on the World Trade Center suggest that explosives devices caused the collapse of both towers, a New Mexico Tech explosion expert said Tuesday.

The collapse of the buildings appears "too methodical" to be a chance result of airplanes colliding with the structures, said Van Romero, vice president for research at New Mexico Institute of Mining and Technology.

"My opinion is, based on the videotapes, that after the airplanes hit the World Trade Center there were some explosive devices inside the buildings that caused the towers to collapse," Romero said.

Romero is a former director of the Energetic Materials Research and Testing Center at Tech, which studies explosive materials and the effects of explosions on buildings, aircraft and other structures. Romero said he based his opinion on video aired on national television broadcasts.

Romero said the collapse of the structures resembled those of controlled implosions used to demolish old structures.

"It would be difficult for something from the plane to trigger an event like that," Romero said in a phone interview from Washington, D.C.

Romero said he and another Tech administrator were on a Washington-area subway when an airplane struck the Pentagon.

He said he and Denny Peterson, vice president for administration and finance, were en route to an office building near the Pentagon to discuss defense-funded research programs at Tech.

If explosions did cause the towers to collapse, the detonations could have been caused by a small amount of explosive, he said.

"It could have been a relatively small amount of explosives placed in strategic points," Romero said. The explosives likely would have been put in more than two points in each of the towers, he said. The detonation of bombs within the towers is consistent with a common terrorist strategy, Romero said.

"One of the things terrorist events are noted for is a diversionary attack and secondary device," Romero said.

Attackers detonate an initial, diversionary explosion that attracts emergency personnel to the scene, then detonate a second explosion, he said.

Romero said that if his scenario is correct, the diversionary attack would have been the collision of the planes into the towers.

Tech President Dan Lopez said Tuesday that Tech had not been asked to take part in the investigation into the attacks. Tech often assists in forensic investigations into terrorist attacks, often by setting off similar explosions and studying the effects.


---
Related Articles:

ATTACKS ON INNOCENT ARABS by David Icke

ALICE IN WONDERLAND AND THE WTC DISASTER by David Icke


---
Related Research Resources:

The Conspirators

America's Secret Establishment ~ Antony Sutton

Philip Dru Administrator - Col. Edward Mandell House

Conspirator's Heirarchy - Committee of 300

World Orders Old and New - Noam Chomsky

Children of the Matrix

The Robots' Rebellion

Lifting the Veil


---
Back to the Americas Menu
Back to News Archive Menu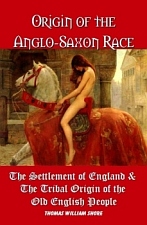 Notice: TGS HiddenMysteries and/or the donor of this material may or may not agree with all the data or conclusions of this data. It is presented here 'as is' for your benefit and research. Material for these pages are sent from around the world. If by chance there is a copyrighted article posted which the author does not want read, email the webmaster and it will be removed. If proper credit for authorship is not noted please email the webmaster for corrections to be posted.


---
FAIR USE NOTICE. This site may at times contain copyrighted material the use of which has not always been specifically authorized by the copyright owner. We are making such material available in our efforts to advance understanding of environmental, political, human rights, economic, democracy, scientific, and social justice issues, etc.. We believe this constitutes a 'fair use' of any such copyrighted material as provided for in section 107 of the US Copyright Law. If you wish to use copyrighted material from this site for purposes of your own that go beyond 'fair use', you must obtain permission from the copyright owner.

In accordance with Title 17 U.S.C. Section 107, the material on this site is distributed without profit to those who have expressed a prior interest in receiving the included information for research and educational purposes. For more information go to: http://www.law.cornell.edu/uscode/17/107.shtml

United States Code: Title 17, Section 107 http://www4.law.cornell.edu/uscode/unframed/17/107.html Notwithstanding the provisions of sections 106 and 106A, the fair use of a copyrighted work, including such use by reproduction in copies or phonorecords or by any other means specified by that section, for purposes such as criticism, comment, news reporting, teaching (including multiple copies for classroom use), scholarship, or research, is not an infringement of copyright. In determining whether the use made of a work in any particular case is a fair use the factors to be considered shall include - (1) the purpose and character of the use, including whether such use is of a commercial nature or is for nonprofit educational purposes; (2) the nature of the copyrighted work; (3) the amount and substantiality of the portion used in relation to the copyrighted work as a whole; and (4) the effect of the use upon the potential market for or value of the copyrighted work. The fact that a work is unpublished shall not itself bar a finding of fair use if such finding is made upon consideration of all the above factors.