---
CHENEY WANTS PEOPLE CONNECTED WITH TERRORIST GROUPS ON THE U.S. PAYROLL. YOU ALREADY ARE, MR. CHENEY!

ATTORNEY GENERAL WANTS MORE TAPPING OF TELEPHONES AND MORE CONTROL OVER MONEY SYSTEM TO "STOP THE MONEY LAUNDERING OF TERRORISTS"

DOES THAT INCLUDE GEORGE BUSH'S LAUNDERING OF HIS DRUG PROFITS THEN? ER, NO.

---
Cheney: Bad Guys - Catch Bad Guys
By CHRISTOPHER NEWTON .c The Associated Press

WASHINGTON (AP) - The CIA must change its policy of not paying operatives with ties to terrorist groups when working to uncover schemes against America, Vice President Dick Cheney said Sunday.

Cheney suggested on NBC's ``Meet The Press'' show Sunday that the policy might be tossed in the wake of the destruction of the World Trade Center and an attack on the Pentagon.

``If you're only going to work with officially approved, certified good guys, you are not going to find out what the bad guys are doing,'' Cheney said. ``You have to have on payroll some very unsavory characters. This is a mean, nasty, dangerous, dirty, business. We have to operate in that arena.''

Cheney also said that CIA director George Tenet should not be used as a ``scapegoat'' in the wake of the terrorist attacks.

``I think George clearly should remain as director of the CIA. I think he and his people do good work,'' Cheney said.

Cheney said security in America's airports must be tightened. Transportation Secretary Norman Y. Mineta is forming a task force to make recommendations to him by Oct. 1.

``They needed boxcutters, knives, razorblades and an airline ticket and that is it,'' Cheney said. ``They, in effect, turned our own system against us.''

While the CIA had no prior knowledge of the attack last Tuesday, Cheney said the agency has thwarted other recent terrorist plots, ``often in ways we can never talk about.''

``But our intelligence is never going to 100 percent effective,'' Cheney said. ``The key is to go eliminate the terrorists.''

Other members of the Bush administration are also calling for strengthening the nation's ability to thwart terrorists.

Attorney General John Ashcroft said Sunday that the administration would ask Congress for wider latitude in tapping the telephones and computer lines of suspected terrorists.

``In terms of wiretapping...its easier to get a wiretap against a drug dealer or someone who's involved in illegal gambling than it is against terrorists,'' Ashcroft said on ``Fox News Sunday.''

Ashcroft also says the nation needs better legal tools to identify and prosecute money laundering by terrorists.


---
Related Articles:

ALICE IN WONDERLAND AND THE WTC DISASTER by David Icke

Tranceformation Website

USA - U.S. Army's Undeclared War on Patriots Worldwide

Urban Warfare - Planned


---
Related Research Resources:

The Conspirators

America's Secret Establishment ~ Antony Sutton

Philip Dru Administrator - Col. Edward Mandell House

Conspirator's Heirarchy - Committee of 300

World Orders Old and New - Noam Chomsky

Children of the Matrix

The Robots' Rebellion

Lifting the Veil


---
Back to the Americas Menu
Back to News Archive Menu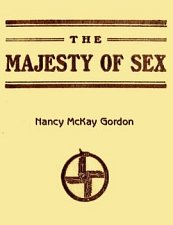 Notice: TGS HiddenMysteries and/or the donor of this material may or may not agree with all the data or conclusions of this data. It is presented here 'as is' for your benefit and research. Material for these pages are sent from around the world. If by chance there is a copyrighted article posted which the author does not want read, email the webmaster and it will be removed. If proper credit for authorship is not noted please email the webmaster for corrections to be posted.


---
FAIR USE NOTICE. This site may at times contain copyrighted material the use of which has not always been specifically authorized by the copyright owner. We are making such material available in our efforts to advance understanding of environmental, political, human rights, economic, democracy, scientific, and social justice issues, etc.. We believe this constitutes a 'fair use' of any such copyrighted material as provided for in section 107 of the US Copyright Law. If you wish to use copyrighted material from this site for purposes of your own that go beyond 'fair use', you must obtain permission from the copyright owner.

In accordance with Title 17 U.S.C. Section 107, the material on this site is distributed without profit to those who have expressed a prior interest in receiving the included information for research and educational purposes. For more information go to: http://www.law.cornell.edu/uscode/17/107.shtml

United States Code: Title 17, Section 107 http://www4.law.cornell.edu/uscode/unframed/17/107.html Notwithstanding the provisions of sections 106 and 106A, the fair use of a copyrighted work, including such use by reproduction in copies or phonorecords or by any other means specified by that section, for purposes such as criticism, comment, news reporting, teaching (including multiple copies for classroom use), scholarship, or research, is not an infringement of copyright. In determining whether the use made of a work in any particular case is a fair use the factors to be considered shall include - (1) the purpose and character of the use, including whether such use is of a commercial nature or is for nonprofit educational purposes; (2) the nature of the copyrighted work; (3) the amount and substantiality of the portion used in relation to the copyrighted work as a whole; and (4) the effect of the use upon the potential market for or value of the copyrighted work. The fact that a work is unpublished shall not itself bar a finding of fair use if such finding is made upon consideration of all the above factors.