---
NOTORIOUS SERIAL KILLER SAYS BIN LARDEN
IS DEFINITELY TO BLAME AND THE
WRATH OF THE U.S. WILL TARGET HIM

---
Cheney: U.S. Will Target Bin Laden

By LARRY MARGASAK .c The Associated Press

WASHINGTON (AP) - Vice President Dick Cheney pledged Sunday that the United States would track down fugitive terrorist Osama bin Laden and warned that nations that sheltered him face ``the full wrath of the United States.'' He identified Afghanistan as a likely target.

``What we are going to do is aggressively go after Mr. bin Laden, obviously, and all his associates. And even if it takes a long time, I'm convinced eventually we'll prevail,'' Cheney said in an interview with NBC's ``Meet the Press'' from the presidential retreat at Camp David.

Attorney General John Ashcroft said Sunday the administration would ask Congress this week for increased anti-terrorism authority, including expanded powers to use wiretaps to seek out and prosecute suspected terrorists.

``We need to assign a high priority to the fight against terrorism,'' Ashcroft told a news conference. ``We need to elevate the penalties for those who would harbor or assist terrorist to at least the same level to those who would harbor or assist those who have been involved in espionage.''

Already in the investigation authorities have detained 25 people for possible immigration violations. With one man in custody, authorities issued another warrant and arrested a second man in New York as a possible material witness, a Justice Department official said Sunday.

Cheney and several other top administration leaders spent the night with President Bush at the mountaintop retreat in rural Maryland after holding a meeting that was a virtual council of war.

Responding to last week's aerial attacks, Transportation Secretary Norman Y. Mineta planned to announce Sunday that a task force of experts would make recommendations by Oct. 1 on how to make airports and airplanes - especially cockpits - more secure, said an administration official who spoke on the condition of anonymity.

More of the roof of the fire-damaged Pentagon collapsed Saturday night, creating a small landslide of debris as workers tried to push further into the building. ``It did not hamper the operation. No one was hurt,'' said Benjamin Barksdale, battalion chief of the Arlington County, Va., Fire Department.

A delegation of senior Pakistani officials will go to neighboring Afghanistan on Monday to demand that the ruling Taliban militia hand over bin Laden to the United States, a top Pakistani official said in Islamabad, Pakistan's capital.

The delegation will issue an ultimatum: either deliver bin Laden or risk a massive retaliatory assault, said the official, speaking on the condition of anonymity.

Thus far, the government of Pakistan ``has been very supportive,'' Secretary of State Colin Powell said. Bush spoke to Pakistani President Gen. Pervez Musharraf by phone Saturday, Powell said.

Powell also confirmed that the United States is considering seeking Iran's support and said ``perhaps there are new opportunities''' to wean Iran away from supporting terrorism. ``It is worth exploring,'' he said.

Defense Secretary Donald H. Rumsfeld said bin Laden is only part of the problem, and that the campaign of terror is ``much bigger than one person.''

``It's a matter of his network,'' Rumsfeld said on ``Fox News Sunday.'' ``If he were not there, there'd be 15 or 20 or 30 other people who would step in. ... Obviously, he's a prime suspect, but we have to be realistic.''

A day after Bush called bin Laden a prime suspect in last week's terror attacks in New York and Washington, Cheney presented what amounted to the administration's most specific indictment yet of both the Saudi exile and Afghanistan.

Cheney said the United States would retaliate ``if you've got a nation out there now that has provided a base, training facilities, a sanctuary, assets.'' Afghanistan fits that description, he suggested.

``They have to understand, and others like them around the world have to understand, that if you provided sanctuary to terrorists, you face the full wrath of the United States of America,'' Cheney said.

``I have no doubt'' that bin Laden's organization was involved in the attacks, Cheney said.

He said there was no way to know for sure whether bin Laden was still in Afghanistan, and that the a threat could remain.

``The possibility truly exists that there could be additional terrorists out there,'' he added.

Cheney said there was no evidence to link Iraqi President Saddam Hussein to the attacks by suicide hijackers on the World Trade Center and the Pentagon that left thousands dead.

Professional baseball games were to resume Monday and the stock markets were to reopen. Bush hopes ``the measures we take will allow the American economy to continue on.''

Despite the president's attempt to reassure the markets, there was immediate economic fallout from the attacks. A drastic drop in air travel and bookings caused Continental Airlines to cut its flight schedule by 20 percent and furlough 12,000 employees - more than one-fifth of its payroll.

For America's armed forces, including reservists being called to duty, the president had a different message Saturday: ``Get ready. The United States will do what it takes to win this war.''

By Sunday, 180 confirmed dead at the World Trade Center ruins, with 115 identified; the number of missing was 5,097. The Pentagon death toll was 188.

Authorities said late Saturday they found the passport of a suspected hijacker near the ruins of the twin towers. The name was not disclosed, but the discovery prompted an intensive search for evidence near the site.


---
Related Articles:

ALICE IN WONDERLAND AND THE WTC DISASTER by David Icke

Tranceformation Website

USA - U.S. Army's Undeclared War on Patriots Worldwide

Urban Warfare - Planned


---
Related Research Resources:

The Conspirators

America's Secret Establishment ~ Antony Sutton

Philip Dru Administrator - Col. Edward Mandell House

Conspirator's Heirarchy - Committee of 300

World Orders Old and New - Noam Chomsky

Children of the Matrix

The Robots' Rebellion

Lifting the Veil


---
Back to the Americas Menu
Back to News Archive Menu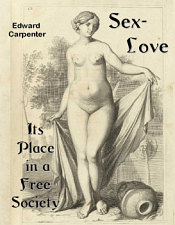 Notice: TGS HiddenMysteries and/or the donor of this material may or may not agree with all the data or conclusions of this data. It is presented here 'as is' for your benefit and research. Material for these pages are sent from around the world. If by chance there is a copyrighted article posted which the author does not want read, email the webmaster and it will be removed. If proper credit for authorship is not noted please email the webmaster for corrections to be posted.


---
FAIR USE NOTICE. This site may at times contain copyrighted material the use of which has not always been specifically authorized by the copyright owner. We are making such material available in our efforts to advance understanding of environmental, political, human rights, economic, democracy, scientific, and social justice issues, etc.. We believe this constitutes a 'fair use' of any such copyrighted material as provided for in section 107 of the US Copyright Law. If you wish to use copyrighted material from this site for purposes of your own that go beyond 'fair use', you must obtain permission from the copyright owner.

In accordance with Title 17 U.S.C. Section 107, the material on this site is distributed without profit to those who have expressed a prior interest in receiving the included information for research and educational purposes. For more information go to: http://www.law.cornell.edu/uscode/17/107.shtml

United States Code: Title 17, Section 107 http://www4.law.cornell.edu/uscode/unframed/17/107.html Notwithstanding the provisions of sections 106 and 106A, the fair use of a copyrighted work, including such use by reproduction in copies or phonorecords or by any other means specified by that section, for purposes such as criticism, comment, news reporting, teaching (including multiple copies for classroom use), scholarship, or research, is not an infringement of copyright. In determining whether the use made of a work in any particular case is a fair use the factors to be considered shall include - (1) the purpose and character of the use, including whether such use is of a commercial nature or is for nonprofit educational purposes; (2) the nature of the copyrighted work; (3) the amount and substantiality of the portion used in relation to the copyrighted work as a whole; and (4) the effect of the use upon the potential market for or value of the copyrighted work. The fact that a work is unpublished shall not itself bar a finding of fair use if such finding is made upon consideration of all the above factors.