---
Oil Floats on Water or
DubyaGate Begins
---
FAMILY HAD RENOUNCED TIES TO TERRORIST SON BUT FAMILY STILL UNDER FBI INVESTIGATION

FATHER OF PRESIDENT SHOULD PULL OUT OF INTERNATIONAL CONSULTING FIRM
(Washington, DC) Judicial Watch, the public interest law firm that investigates and prosecutes government corruption and abuse, reacted with disbelief to The Wall Street Journal report of yesterday that George H.W. Bush, the father of President Bush, works for the bin Laden family business in Saudi Arabia through the Carlyle Group, an international consulting firm. The senior Bush had met with the bin Laden family at least twice. (Other top Republicans are also associated with the Carlyle group, such as former Secretary of State James A. Baker.) The terrorist leader Osama bin Laden had supposedly been "disowned" by his family, which runs a multi-billion dollar business in Saudi Arabia and is a major investor in the senior Bush's firm. Other reports have questioned, though, whether members of his Saudi family have truly cut off Osama bin Laden. Indeed, the Journal also reported yesterday that the FBI has subpoenaed the bin Laden family business's bank records.

Judicial Watch earlier this year had strongly criticized President Bush's father's association with the Carlyle Group, pointing out in a March 5 statement that it was a "conflict of interest (which) could cause problems for America's foreign policy in Middle East and Asia." Judicial Watch called for the senior Bush to resign from the firm then.

"This conflict of interest has now turned into a scandal. The idea of the President's father, an ex-president himself, doing business with a company under investigation by the FBI in the terror attacks of September 11 is horrible. President Bush should not ask, but demand, that his father pull out of the Carlyle Group," stated Judicial Watch Chairman and General Counsel Larry Klayman.

"This has the potential of making 'Billygate' (Jimmy Carter's brother's dealings with Libya) look like small potatoes," added Judicial Watch President Tom Fitton.


---
Related Articles:

ALICE IN WONDERLAND AND THE WTC DISASTER by David Icke

USA - U.S. Army's Undeclared War on Patriots Worldwide

Urban Warfare - Planned


---
Related Research Resources:

The Conspirators

America's Secret Establishment ~ Antony Sutton

Philip Dru Administrator - Col. Edward Mandell House

Conspirator's Heirarchy - Committee of 300

World Orders Old and New - Noam Chomsky

Children of the Matrix

The Robots' Rebellion

Lifting the Veil


---
Back to the Americas Menu
Back to News Archive Menu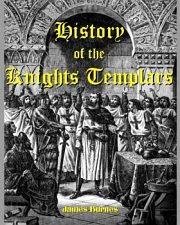 Notice: TGS HiddenMysteries and/or the donor of this material may or may not agree with all the data or conclusions of this data. It is presented here 'as is' for your benefit and research. Material for these pages are sent from around the world. If by chance there is a copyrighted article posted which the author does not want read, email the webmaster and it will be removed. If proper credit for authorship is not noted please email the webmaster for corrections to be posted.


---
FAIR USE NOTICE. This site may at times contain copyrighted material the use of which has not always been specifically authorized by the copyright owner. We are making such material available in our efforts to advance understanding of environmental, political, human rights, economic, democracy, scientific, and social justice issues, etc.. We believe this constitutes a 'fair use' of any such copyrighted material as provided for in section 107 of the US Copyright Law. If you wish to use copyrighted material from this site for purposes of your own that go beyond 'fair use', you must obtain permission from the copyright owner.

In accordance with Title 17 U.S.C. Section 107, the material on this site is distributed without profit to those who have expressed a prior interest in receiving the included information for research and educational purposes. For more information go to: http://www.law.cornell.edu/uscode/17/107.shtml

United States Code: Title 17, Section 107 http://www4.law.cornell.edu/uscode/unframed/17/107.html Notwithstanding the provisions of sections 106 and 106A, the fair use of a copyrighted work, including such use by reproduction in copies or phonorecords or by any other means specified by that section, for purposes such as criticism, comment, news reporting, teaching (including multiple copies for classroom use), scholarship, or research, is not an infringement of copyright. In determining whether the use made of a work in any particular case is a fair use the factors to be considered shall include - (1) the purpose and character of the use, including whether such use is of a commercial nature or is for nonprofit educational purposes; (2) the nature of the copyrighted work; (3) the amount and substantiality of the portion used in relation to the copyrighted work as a whole; and (4) the effect of the use upon the potential market for or value of the copyrighted work. The fact that a work is unpublished shall not itself bar a finding of fair use if such finding is made upon consideration of all the above factors.