---
WHERE WAS THE SECURITY FOR ASSASSINATED ISRAELI MINISTER?, PEOPLE ASK.

---
BUT AS L. FLETCHER PROUTY, AN EXPERT ON INTELLIGENCE MATTERS DURING THE KENNEDY YEARS, POINTED OUT:

"NO-ONE HAS TO DIRECT AN ASSASSINATION - IT HAPPENS. THE ACTIVE ROLE IS PLAYED SECRETLY BY ALLOWING IT TO HAPPEN. THIS IS THE GREATEST SINGLE CLUE. WHO HAS THE POWER TO CALL OFF OR REDUCE THE USUAL SECURITY PRECAUTIONS."
EXACTLY. (SEE JFK, DIANA, RABIN, AD INFINITUM)
Questions over Israel security failure

Security is tight now - but all too late

Throughout Israel people are wondering how - in one of the most security-conscious societies on earth - a cabinet minister could be so easily gunned down in his hotel.

Israel's tourism minister, Rehavam Zeevi, was a controversial nationalist who advocated the transfer of all Palestinians from the West Bank and Gaza Strip.

Such hard-line positions had meant that he already been listed by several Islamic groups as a potential target and the subject of numerous verbal threats.

What drew me to my door to see if I could do something was the yells and screams of his wife. I literally thought she was being attacked. that's what it sounded like
David Hocking, hotel guest

In a climate when security surrounding Israel's government is extremely tight he had been described by cabinet colleague Reuven Rivlin as being "one of the best-protected politicians in Israel."

But when he was shot dead in a Jerusalem hotel early on Wednesday morning was seemingly unprotected, with no bodyguards present.

Habitual guest

The Hyatt hotel is in an area of East Jerusalem surrounded by Palestinian villages where a number of attacks have occurred in the past.

While parliament was in session, Zeevi apparently stayed at the Hyatt in this area seized by Israel in 1967 to underscore Israel's claim to all of the disputed city.

Zeevi is said to have rejected protection

At about 0700 (0500 GMT), having had breakfast in the hotel dining room with his wife, he made his way up to their hotel room on the eighth floor.

Outside the room he was ambushed by gunmen who shot him three times at close range, wounding him in the head and throat.

There were no bodyguards present at the time - police said Zeevi did not have a bodyguard from the Shin Bet internal security service in line with official policy to assign personal protection only to cabinet members considered at risk.

But according to some fellow ministers although as a cabinet minister Zeevi was entitled to a bodyguard he rejected protection on a point of principle and resisted suggestions that he change his hotel room from time to time.

No witnesses

There were no witnesses to the attack, although an American guest in a nearby room, David Hocking, said he heard thud "like something fell," but that he did not think anything of it.

He said that he never heard a shot fired and police are investigating whether a silencer was used.

It was only when Zeevi's wife returned to the room about ten minutes later that he was discovered lying on his back in a pool of blood in the corridor.

Mr Hocking was about to climb into the shower when he heard Mrs Zeevi's screams and rushed out of his room to investigate.

"What drew me to my door to see if I could do something was the yells and screams of his wife. I literally thought she was being attacked. That's what it sounded like," he said.

"I saw her kneeling over him and he had obviously been shot, blood was everywhere," Mr Hocking said.

Security crackdown

By now the assailants had made their escape - Mr Hocking said that he did not see anyone fleeing the scene.

His wife found him lying in a pool of blood

According to Mr Hocking it looked as though Zeevi was already dead and when he arrived at the city's Hadassah Hospital he was reported to have had no pulse and all attempts to revive him failed.

Immediately following the attack Israeli Prime Minister Ariel Sharon held an emergency meeting with top security officials.

In the first sign of a security crackdown he is reported to have ordered a reversal on plans to ease a blockade on Palestinian areas and will implement other as yet unspecified measures.

For its part, the Palestinian Authority, which has distanced itself from the attack, has said it will do everything it can to arrest Mr Zeevi's killers.


---
Related Articles:

ALICE IN WONDERLAND AND THE WTC DISASTER by David Icke

USA - U.S. Army's Undeclared War on Patriots Worldwide

Urban Warfare - Planned


---
Related Research Resources:

The Conspirators

America's Secret Establishment ~ Antony Sutton

Philip Dru Administrator - Col. Edward Mandell House

Conspirator's Heirarchy - Committee of 300

World Orders Old and New - Noam Chomsky

Children of the Matrix

The Robots' Rebellion

Lifting the Veil


---
Back to the Americas Menu
Back to News Archive Menu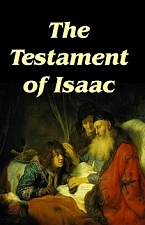 Notice: TGS HiddenMysteries and/or the donor of this material may or may not agree with all the data or conclusions of this data. It is presented here 'as is' for your benefit and research. Material for these pages are sent from around the world. If by chance there is a copyrighted article posted which the author does not want read, email the webmaster and it will be removed. If proper credit for authorship is not noted please email the webmaster for corrections to be posted.


---
FAIR USE NOTICE. This site may at times contain copyrighted material the use of which has not always been specifically authorized by the copyright owner. We are making such material available in our efforts to advance understanding of environmental, political, human rights, economic, democracy, scientific, and social justice issues, etc.. We believe this constitutes a 'fair use' of any such copyrighted material as provided for in section 107 of the US Copyright Law. If you wish to use copyrighted material from this site for purposes of your own that go beyond 'fair use', you must obtain permission from the copyright owner.

In accordance with Title 17 U.S.C. Section 107, the material on this site is distributed without profit to those who have expressed a prior interest in receiving the included information for research and educational purposes. For more information go to: http://www.law.cornell.edu/uscode/17/107.shtml

United States Code: Title 17, Section 107 http://www4.law.cornell.edu/uscode/unframed/17/107.html Notwithstanding the provisions of sections 106 and 106A, the fair use of a copyrighted work, including such use by reproduction in copies or phonorecords or by any other means specified by that section, for purposes such as criticism, comment, news reporting, teaching (including multiple copies for classroom use), scholarship, or research, is not an infringement of copyright. In determining whether the use made of a work in any particular case is a fair use the factors to be considered shall include - (1) the purpose and character of the use, including whether such use is of a commercial nature or is for nonprofit educational purposes; (2) the nature of the copyrighted work; (3) the amount and substantiality of the portion used in relation to the copyrighted work as a whole; and (4) the effect of the use upon the potential market for or value of the copyrighted work. The fact that a work is unpublished shall not itself bar a finding of fair use if such finding is made upon consideration of all the above factors.