---
WHAT BILL COOPER SAID
TWO WEEKS BEFORE HE WAS KILLED. . .
---
This is tragic news. I have a few more papers left to send to my readers and my "farewell" paper, but this needed to get sent out immediately.

In a nutshell:

Two weeks ago, on a nighttime broadcast simulcast through a number of national radio stations, William Cooper, ex-Naval Intel, blew his Top Secret security clearance by putting together a press conference where he laid out the structure of this country's SHADOW GOVERNMENT, tracing its roots to the UFO/Alien cover-ups that began in the 1940s-1950s.

He was very concise and explicit, naming names and documentation, offices and meetings from the 50s on down to the1970s. He literally ripped the lid of the cover-up, and told his audience that he'd probably be killed for this. he was.

This brilliant, decorated military career man left Naval Intelligence in 1975,. By his own admission, he was unable to reconcile what he'd learned while in Naval Intel, about Alien controls and secret combinations within over our government.

He refused to serve the anti-consitutional "Military Industrial Complex" run by NAS/CIA and the NWO, and resigned. After this he began to leak info, often receiving threats on his life and family for so doing. He continued undaunted, but has been increasingly harassed for his outspoken whistle-blowing.

Two weeks ago he decided he could hold back what he'd learned no longer, and blew the whistle on the whole charade, naming people's names, dates places...everything he'd learned! Apparently this was the last straw?

William Cooper's stunning presentation was bound to get him killed. He knew it, and stated it before his live audience. If anyone thinks this man's statements were exaggerated, ask yourself WHY he was killed?

There is tight security surrounding the details of the actual incident resulting in his death.

The story is being spun to make it sound like he had a scuffle with two Sheriff deputies in which he shot one officer in the head twice. He was then---according to the official story, shot dead.

The deputy is said to be alive, but Cooper was killed on the spot.

You can bet your three dollar bills and wooden nickels that the truth surrounding this little "assassination" will never be revealed before it is spun beyond recognition. There is little doubt that Bill simply went too far. This is the same sort of thing that got Kennedy shot.

If "they" kill presidents to cover up these truths, how much chance does one lone ex-military officer have?

My own research corroborates every aspect of what Bill had to say in those areas where his subset of information intersects my own. His expertise and knowledge, however, was of a military/political nature (governmental, historical and cover-ups) nature, not specifically scientific.

Yet what he had to say rings true as far as the technological aspects of UFO technology is concerned, as well as some of the truths he mentioned concerned with the nature and motis operandi of the "Gray" aliens, as I have come to understand them.

For information on ordering the incredible 2-hour William Cooper press conference on tape, call the KTTK Radio station at: (801) 759-1581.

They broadcast live from 6 to 7 am, Monday thru Friday; and on Saturday and Sunday at 7 to 9 pm, as "k-talk" Radio am 630 ---- in the Provo Utah area.

The night of the broadcast their broadcast was interrupted by what was likely a triangle ship Em pulse weapon. Since then several other broadcasts have been so targeted, and disruptions have occurred as Federal officials have begun harassing the station and interrupting broadcasts by demanding access to studio files during peak broadcast periods.

This harassment has been going on quietly across the nation, the target being "talk radio stations NOT with the "plan." This does not include all of what one might think of as "right wing" talk shows. Shows like fat-man Rush Limbaugh's and CIA disinformation agent provocateurs like Art Bell, are sure to continue unabated.

In this researcher's opinion there are few great stations left, among these I rank KTTK radio, and the Jeff Rense "Sightings" show among the best. Especially good (less the gaia-oriented new-aged philosophical rhetoric) is the LauraLee show.

I do not agree 100% with any of these shows, but they all present interesting non-mainstream scientific information and all three people running these outfits appear genuinely interested in the truth. This is a GREAT start.

Other interesting tapes are located in their archives, at and the taped session is titled: "UFO'S & mj12 - Government collaboration with Aliens - The Shadow Government"

Our deepest sympathies go out to the family of William Cooper. He died a true patriot and with a clear conscience. May we all be as faithful to our principles as this man was.

This is yet another WAKE UP CALL to anyone who doubts that we have entered a NEW era. Bill deliberately got this meeting aired before the Senate and House passed their fascist new "Patriot/USA" act-bills. Welcome to the age of the NEW WORLD ORDER folks.

It has arrived.

Be afraid...

be VERY afraid.

source:
http://www.cyberspaceorbit.com/coop01.htm


Related Research Resources: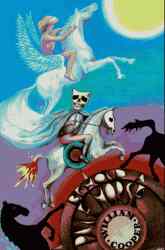 Behold a Pale Horse
by William Cooper
&nbsp
---
Related Articles:

USA - U.S. Army's Undeclared War on Patriots Worldwide

Urban Warfare - Planned


---
Back to the Americas Menu
Back to News Archive Menu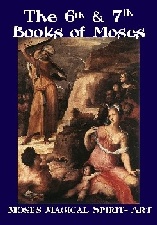 Notice: TGS HiddenMysteries and/or the donor of this material may or may not agree with all the data or conclusions of this data. It is presented here 'as is' for your benefit and research. Material for these pages are sent from around the world. If by chance there is a copyrighted article posted which the author does not want read, email the webmaster and it will be removed. If proper credit for authorship is not noted please email the webmaster for corrections to be posted.


---
FAIR USE NOTICE. This site may at times contain copyrighted material the use of which has not always been specifically authorized by the copyright owner. We are making such material available in our efforts to advance understanding of environmental, political, human rights, economic, democracy, scientific, and social justice issues, etc.. We believe this constitutes a 'fair use' of any such copyrighted material as provided for in section 107 of the US Copyright Law. If you wish to use copyrighted material from this site for purposes of your own that go beyond 'fair use', you must obtain permission from the copyright owner.

In accordance with Title 17 U.S.C. Section 107, the material on this site is distributed without profit to those who have expressed a prior interest in receiving the included information for research and educational purposes. For more information go to: http://www.law.cornell.edu/uscode/17/107.shtml

United States Code: Title 17, Section 107 http://www4.law.cornell.edu/uscode/unframed/17/107.html Notwithstanding the provisions of sections 106 and 106A, the fair use of a copyrighted work, including such use by reproduction in copies or phonorecords or by any other means specified by that section, for purposes such as criticism, comment, news reporting, teaching (including multiple copies for classroom use), scholarship, or research, is not an infringement of copyright. In determining whether the use made of a work in any particular case is a fair use the factors to be considered shall include - (1) the purpose and character of the use, including whether such use is of a commercial nature or is for nonprofit educational purposes; (2) the nature of the copyrighted work; (3) the amount and substantiality of the portion used in relation to the copyrighted work as a whole; and (4) the effect of the use upon the potential market for or value of the copyrighted work. The fact that a work is unpublished shall not itself bar a finding of fair use if such finding is made upon consideration of all the above factors.