---
FREEDOM AND HOME HERE I COME.
WRONG AGAIN..
HERE COMES THE FEDS
2001 GET 113 To 138 MPG
---
Very interesting

This came to me recently - I cleaned up the formatting, not the copy. Do go to the website. I have no idea how real the claims are, but since it is being given away, we may as well go with it.

Kerry

---
SAVE FOR FUTURE USE

---
I sincerely doubt this will be on the web long; In fact I doubt this man will be alive long for what he is doing. He is essentially GIVING you for free the plans and drawings and patent data to make your own 100+mpg fuel system for your car. You need to read his whole story. I strongly suggest you copy as much of the drawings and information that you can and store it on a CD. This is how the real world operates in a "free" country folks. It's sick, very sick to think of all the good this could do if it weren't for the power and money struggle. This man has already responded to an email I sent him this hour; he's for real. Let's see if the power in numbers can put some pressure on the right people to get this technology brought to the forefront. Send this out to every newslist you can find.


---
Sojourner

The Preview 2002 edition of Electrifying Times published a feature article on high milage carburetors and their supression by the oil and auto companies.

This is just another chapter in the continuing saga in the world of making the planet a cleaner place to live and the supression the these technologies by the large corporations. check out our web site, www.electrifyingtimes.com for more revolutionary technology that will make our planet more livable and keep us our of wars which are essentially fought over oil and natural resources. Spread the word about this topic.

SUPRESSION OR COINCIDENCE ? YOU DECIDE

IS... US. PATENT # 5,782,225....BEING SUPPRESSED.....OR...ARE THE "HARDSHIPS" THAT THE" INVENTOR SUFFERED"..JUST A "COINCIDENCE"??????..." YOU DECIDE "

In the early 1970 I owned and operated a company called Debal Heating and Air cond. In Brockton, Ma. This was about the time that we had that phony gasoline shortage. Each morning myself and 12 employees would sit in the gas line with 6 trucks to get a mere 5 gallons of gasoline.

As I sat in that gasoline line day after day, I started to think there must be a better way. If they have the technology to put a man on the moon they must have the technology to get much better gas mileage . I read everything that I could get my hands on about this technology. It wasn't long before I built my first fuel vaporization system .

Well sad to say it didn't work . It made plenty of vapors, and exploded like a BOMB. Over 70% of my body received 3rd.burns. I spent 69 days in intensive care, kissing death several times. Don't worry all the bugs are worked out now.

October 15 1983 was the birth of My fuel implosion vaporization system.At this time I owned and operated a company in Brockton ma. called weatherall Energy Research and development. I had just finished building a commercial high efficiency air condition evaporating Coil. I poured one gallon of gasoline in one end to flush it out, to my surprise massive fumes discharged from the other end and all I got back was less than one cup of gasoline.

I started brain storming, I miniaturized the air cond. evaporator coil installed it in 1973 Dodge station wagon with a 318 engine. By early 1986 we had worked out all the short comings and bugs and had a working prototype that gave between 111 to 113 mpg.

We placed an add in the Brockton enterprise and Boston globe, seeking people to Bata test our fuel implosion system. It wasn't long before I a got a call from a California Corp. wanting exclusive rights to our invention. My attorney checked them out. They were a subsidiary of several other cor porations finally all owned by an oil co. I declined there offer.

Shortly there after all my troubles started. First came two men showed Id saying that they were from The FBI and that I was violating federal laws... alterations to cerebration systems and if convicted I could get 20 years in a federal prison. I called my attorney, told him what happened. My attorney informed me that I wasn't in any violation of any federal laws.

If I was smart I should of stopped there. ( BUT I AM NOT TOO SMART). For about the next two weeks I would receive every day in the mail in a plain envelope 8x10 close up Photos of my wife in the super market, church, and my children getting on and off the school bus and in the playground at school ( just pictures only). In addition we would get all kinds of weird calls mostly after 2am. My wife couldn't take it any more and she filed for divorce and left me. A few days later my Attorney showed up at my office looking white as a Ghost. He had all my legal files and records with him and placed them on my desk and said that he could no longer represent me in any legal matters. I asked why. All he would say is WAKE UP and I did not understand...he had been my personal friend and attorney for over 16 years.

When my wife divorced me, My Attorney abandoned me, what alse could happen? I thought nothing, nobody can stop me now, so on with my fuel implosion system. Boy was I wrong...! All hell opened up and swallowed me alive. I am a very light drinker, if I drink 6 cans of beer a year I did a lot of drinking. I never did drugs or was around anybody that did.

On July 4 , 1986 the chief of the Brockton Police, Richard Sprawls, with a bunch of other Brockton Police, raided my Tremont St. Brockton home, and arrested me for trafficking of cocaine. My bail was set at $500.000.

I was lucky That I had a friend LT. Jim Sullivan of the Brockton Pd. he showed up at my bail hearing and said something to the judge, and my bail was reduced to $500.00. Is somebody trying to tell me something?,

Oh well back to work, I built two more fuel implosion systems. I installed them in a

1973 Olds Cutlass and 1966 Mustang. I painted my1973 Dodge station wagon bright yellow, with big red letters all over it saying . THIS CAR GETS OVER 100MPG. AND DOESN'T POLLUTE THE AIR . THE BIG BOYS ARE TRYING TO MAKE ME AND THIS CAR DISAPPEAR. "HELP ME. "

I only got to drive my yellow wagon for 3 days, On November 24,1986 Brockton Chief of police Richard Sprawls, and other members of the Brockton police dept. raided my Tremont st. home and they seized two shot guns, a 12 ga. and a 20 ga. both were legally registered to me. I used to use them for skeet shooting. I was arrested and charged with for trafficking of cocaine again. My bail was revoked. I was placed in max security in the Plymouth House of correction. I was now sentenced to 15 yrs for the July 1996 trafficking cocaine and waiting for the second trial for the November. I knew where I could get some solid evidence that would clear me. but I didn't know who to trust ANYMORE. So I Escaped from max security. I went and got my solid evidence and gave it to the right person and surrendered the same day.

Boy I was lucky they had over 240 law enforcement offers searching for me with guns dogs Helicopters and etc. I ran like a jack rabbit through the woods. My advantage was the woods were my old hunting grounds.

Two days later Brockton's Chief of police was arrested for STEELING COCAINE FROM THE POLICE EVIDENCE LOCKER. HE WAS SENTENCED TO TWO YEARS IN PRISON.

REMEMBER THE COCAINE THAT CHIEF RICHARD SPRAWLS SAID HE FOUND AT MY HOME IN JULY AND NOVEMBER 1986. NOW I KNOW WHERE IT CAME FROM. THE POLICE EVIDENCE LOCKER, AND IT FELL OUT OF CHIEFS SPRAWLS POCKET ON TO THE FLOOR IN MY HOME WHERE ANOTHER BROCKTON POLICE OFFICER FOUND IT.

Well the Massachusetts Supreme Court of Appeals overturned mycocaine trafficking conviction on grounds of tainted evidence, an illegal search and seizure.

FREEDOM AND HOME HERE I COME. WRONG AGAIN.. HERE COMES THE FEDS. THEY HAD A WARRANT FOR MY ARREST FOR VIOLATING A NEW GUN LAW THAT WAS PASSED ON NOVEMBER 24,1986. THAT WAS JUST 9 DAYS AFTER MY ARREST OF November 14,1986. Remember the Brockton police seized my two shot guns? Guess what? I had the privilege of being the first person in Massachusetts and the 3rd person in the United States, Tried, Prosecuted and Sentenced under this new law, USC 16921g and 924e. I didn't stand a chance, there was no case law in the law books to support my defense of this new law. I was sentenced to 25 years for perjury because when I bought the two shot guns there was a box that said were you ever convicted of a felony. I checked the no box because I was never convicted of a felony, just a mister meaner. Well the feds said under federal law my mister meaner was a felony, therefore I was guilty of 2 counts of perjury. They gave me 5 years on each count. Next I got 5 years for being a convicted felon in possession of a fire arms. Now I have been sentenced to a total of 15 years federal in federal prison with out parole.

I am still sitting in the court room after a week of trial and my attorney said that the US attorney was trying me under the second part of the new law. My attorney said the trial will be short, won't last more than ten minutes. There was no way!.

Well it went like this.

1: I was convicted as a felon in possession of a fire arm. 2: I was convicted of perjury. 3: I was convicted of a second count of perjury.

BINGO I HIT THE JACK POT

USC18922g-e1 states If you have 3 Pryor felony convictions and have possession of a fire arm then you are a ARMED Courier Criminal and carries a min. mandatory sentence of15 years without parole.

Now I have a total of 30 years in federal prison with out parole. Well the feds have me tucked away for 30 years where I cannot cause any more trouble with my fuel implosion system.

WRONG, WRONG, WRONG :

I met a lot of powerful people in the federal prison, with powerful connections on the out side, Kenny D. who's son was a Patent Attorney for a large Patent law firm, and who did our US patent.#5, 782,225. while I sat in the safety of the federal prison system.

Remember the feds sentenced me to 30 years with out parole.??? Well on September 13,1997 ( Friday the 13th my lucky day) I was released from federal prison with 5 years parole. STOP something's wrong here.. I only did 10 years of a 30 year sentence, with no chance of parole.

Well it took the Federal courts to rule that It was legal for me to possess the two shot guns. That they had no jurisdiction. The case is now pending in the 1st district court. They will not rule on it.

This September 2001 will be 5 years that I have been out of federal prison and have been a good boy ...nice and quit until now.

My Intentions.

In the past 5 years I found out that the oil companies will do everything in their power to suppress this kind of technology because it could reduce the gasoline consumption in the United states by 76% over a 5 year term. The government will lose mega bucks in gasoline taxes. The major car manufactures will lose billions spent on the technology of the fuel injection systems. My technology makes their's obsolete.

I put all my patents and shop drawings up on the below web site for anybody to use. It is free! I am 58 1/2 years young now and the sand is running out of my hr glass fast. I don't want to take this technology to my grave with me.

If you think that I should get something out of this, then build my fuel implosion system, and after your 5th tank of gas send me the price of a tank of gas other wise I don't want a cent. If you believe that me and my patent and technology have been suppressed then Go back to the home page and vote yes for this technology.

And tell as many people as you can about my story. Ask them to do the same.

The reason I ask this is.

I believe that millions of people around the globe want this kind of technology and knows it exists. When we get enough people wanting this technology, I have powerful attorneys who know and are able to present it to the courts of the globe.

I will take my remaining 7 cars that have my fuel implosion system in them out of exile and drive them from Boston to California with the whole world watching, which I think my chances of reaching California alive are excellent. For more information go to my web site www.get113to138mpg.com

Thank you for your interest. "Please help me spread the word.

To make this technology available to the public globally vote yes on our web site http://www.get113to138mpg.com

Or if you will be one of those who oppose this type of technology vote no for this technology.

Sincerely

Allen Caggiano

Please spread the word far and wide!

Copyright (c) 2001 GET 113 To 138 MPG.

get113to138mpg.com


---
Back to the Americas Menu
Back to News Archive Menu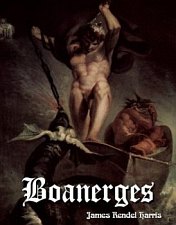 Notice: TGS HiddenMysteries and/or the donor of this material may or may not agree with all the data or conclusions of this data. It is presented here 'as is' for your benefit and research. Material for these pages are sent from around the world. If by chance there is a copyrighted article posted which the author does not want read, email the webmaster and it will be removed. If proper credit for authorship is not noted please email the webmaster for corrections to be posted.


---
FAIR USE NOTICE. This site may at times contain copyrighted material the use of which has not always been specifically authorized by the copyright owner. We are making such material available in our efforts to advance understanding of environmental, political, human rights, economic, democracy, scientific, and social justice issues, etc.. We believe this constitutes a 'fair use' of any such copyrighted material as provided for in section 107 of the US Copyright Law. If you wish to use copyrighted material from this site for purposes of your own that go beyond 'fair use', you must obtain permission from the copyright owner.

In accordance with Title 17 U.S.C. Section 107, the material on this site is distributed without profit to those who have expressed a prior interest in receiving the included information for research and educational purposes. For more information go to: http://www.law.cornell.edu/uscode/17/107.shtml

United States Code: Title 17, Section 107 http://www4.law.cornell.edu/uscode/unframed/17/107.html Notwithstanding the provisions of sections 106 and 106A, the fair use of a copyrighted work, including such use by reproduction in copies or phonorecords or by any other means specified by that section, for purposes such as criticism, comment, news reporting, teaching (including multiple copies for classroom use), scholarship, or research, is not an infringement of copyright. In determining whether the use made of a work in any particular case is a fair use the factors to be considered shall include - (1) the purpose and character of the use, including whether such use is of a commercial nature or is for nonprofit educational purposes; (2) the nature of the copyrighted work; (3) the amount and substantiality of the portion used in relation to the copyrighted work as a whole; and (4) the effect of the use upon the potential market for or value of the copyrighted work. The fact that a work is unpublished shall not itself bar a finding of fair use if such finding is made upon consideration of all the above factors.