---
"HOLY WAR" (NO SUCH THING)
IS PLEDGED AGAINST AMERICA AS
LONG-PLANNED ILLUMINATI CONFLICT UNFOLDS.
---
"HOLY WAR" (NO SUCH THING) IS PLEDGED AGAINST AMERICA AS LONG-PLANNED ILLUMINATI CONFLICT UNFOLDS.

WILL AN ATTACK ON TEMPLE MOUNT BE PART OF THE ESCALATION AS HATE MEETS HATE IN A GLOBAL WAR?
The leader of Afghanistan's Taliban regime today warned Muslim people all over the world to be ready for a holy war to defend the Islamic faith.

Mullah Mohammad Omar said all Muslims should defend Afghanistan and "should be ready for anything to make a sacrifice for Islam".

Speaking on the Taliban Voice of Shariat Radio, Mr Omar on Friday urged Afghans to prepare for a US assault and stand steadfast "against the enemy".

Exiled Saudi millionaire Osama bin Laden - believed to be hiding out in Afghanistan - is suspected of being responsible for the attacks on the Pentagon and the World Trade Centre.

The Taliban also vowed to take revenge against any country which attacked it.

"Death comes to everyone. We must stand proud as Afghans in the defence of Islam," Mr Omar said.

"Believe in God, for with the grace of God the American rockets will go astray and we will be saved."

In his radio address, Mr Omar said he would die rather than back down. "I am not afraid of death or of losing power. I am willing to give up power and my seat, but I'm not willing to give up Islam," he said. "We shall be victorious."

He also stated: "Be ready for jihad (holy war). Each Muslim should ready for a jihad against this and be ready for his religion if there is a need for him to sacrifice himself for Islam and his belief, and make a sacrifice for the symbol of belief in Islam."

Taliban spokesman Abdul Hai Muttmain said: "If a country or group violates our country, we will not forget our revenge."

He would not say how the militia would retaliate. Bin Laden has been living in Afghanistan under the protection of the Taliban since 1996.

The hard-line Islamic militia refuses to hand him over until Washington provides convincing evidence of guilt.

In a written statement on Friday, Mr Omar said US investigators were trying to link bin Laden to this week's attacks "unjustifiably and without any reason".


---
Back to the Americas Menu
Back to News Archive Menu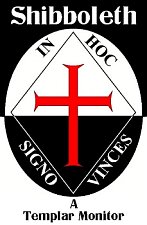 Notice: TGS HiddenMysteries and/or the donor of this material may or may not agree with all the data or conclusions of this data. It is presented here 'as is' for your benefit and research. Material for these pages are sent from around the world. If by chance there is a copyrighted article posted which the author does not want read, email the webmaster and it will be removed. If proper credit for authorship is not noted please email the webmaster for corrections to be posted.


---
FAIR USE NOTICE. This site may at times contain copyrighted material the use of which has not always been specifically authorized by the copyright owner. We are making such material available in our efforts to advance understanding of environmental, political, human rights, economic, democracy, scientific, and social justice issues, etc.. We believe this constitutes a 'fair use' of any such copyrighted material as provided for in section 107 of the US Copyright Law. If you wish to use copyrighted material from this site for purposes of your own that go beyond 'fair use', you must obtain permission from the copyright owner.

In accordance with Title 17 U.S.C. Section 107, the material on this site is distributed without profit to those who have expressed a prior interest in receiving the included information for research and educational purposes. For more information go to: http://www.law.cornell.edu/uscode/17/107.shtml

United States Code: Title 17, Section 107 http://www4.law.cornell.edu/uscode/unframed/17/107.html Notwithstanding the provisions of sections 106 and 106A, the fair use of a copyrighted work, including such use by reproduction in copies or phonorecords or by any other means specified by that section, for purposes such as criticism, comment, news reporting, teaching (including multiple copies for classroom use), scholarship, or research, is not an infringement of copyright. In determining whether the use made of a work in any particular case is a fair use the factors to be considered shall include - (1) the purpose and character of the use, including whether such use is of a commercial nature or is for nonprofit educational purposes; (2) the nature of the copyrighted work; (3) the amount and substantiality of the portion used in relation to the copyrighted work as a whole; and (4) the effect of the use upon the potential market for or value of the copyrighted work. The fact that a work is unpublished shall not itself bar a finding of fair use if such finding is made upon consideration of all the above factors.