---
THEY THINK THE MOON IS MADE OF CHEESE
---
MASSIVE BRITISH FORCE SENT ON "EXERCISES" TO OMAN A WEEK BEFORE U.S. ATTACKS BECAUSE THOSE IN CHARGE KNEW WHAT WAS GOING TO HAPPEN, IS INVOLVED IN BOMBING AFGHANISTAN.

OF COURSE, THEY'RE INVOLVED. THAT'S WHAT THEY WERE SENT THERE TO DO, FOR GOODNESS SAKE.

MEDIA STILL SAYS IT IS ALL A "COINCIDENCE". THEY ALSO THINK THE MOON IS MADE OF CHEESE WHILE THEY WRITE THEIR LETTERS TO SANTA.
---
ARMED FORCES AMASSED IN GULF
By Martin Evans, PA News, in Muscat, Oman.

The largest deployment of British armed forces since the Gulf War is currently taking part in a huge military exercise in Oman and will be at the disposal of the allied forces. Operation Saif Sareea - Swift Sword 2 - involves some 23,000 men and women from the Army, Royal Air Force and Royal Navy.

The exercises, which began last month, were planned over four years ago at the invitation of the Sultan of Oman and were designed to test Britain's capability to deploy heavy armour and large troop numbers quickly at times of international crisis.

Following the terror attacks in the United States, there was some question whether the 93 million exercise would go ahead, but military top brass believed it was important to carry on with the plans.

For the last six weeks, land-based forces have been carrying out a range of military operations deep in the Omani desert, while Royal Navy ships have been undertaking manoeuvres in the Indian Ocean.

Aircraft carrier HMS Illustrious, which carries Harrier jets, heads up the Royal Naval taskforce, which consists of 24 ships.

Also part of the taskforce are at least two submarines, which Prime Minister Tony Blair tonight confirmed had taken part in the attacks on Afghanistan using cruise missiles.

Illustrious, which has 1,200 men and women on board, is likely to act as a floating command centre for any seaborne attacks.

Harrier jets, with their midair refuelling capabilities, will also have the capacity to strike at targets in Afghanistan while providing air support for the naval taskforce.

Stationed at several air bases in Oman are Tornado jets and Harrier fighters.

The RAF also has Hercules and Nimrod reconnaissance aircraft and a large number of Chinook and Puma helicopters in the region for the exercises.

Operation Saif Sareea was due to continue until later this month but at this stage it is unclear whether the exercises will all go ahead as planned.


---
Back to the Asian Continent Menu
Back to News Archive Menu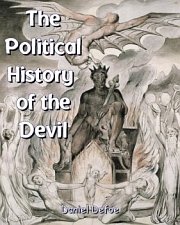 Notice: TGS HiddenMysteries and/or the donor of this material may or may not agree with all the data or conclusions of this data. It is presented here 'as is' for your benefit and research. Material for these pages are sent from around the world. If by chance there is a copyrighted article posted which the author does not want read, email the webmaster and it will be removed. If proper credit for authorship is not noted please email the webmaster for corrections to be posted.
---
FAIR USE NOTICE. This site may at times contain copyrighted material the use of which has not always been specifically authorized by the copyright owner. We are making such material available in our efforts to advance understanding of environmental, political, human rights, economic, democracy, scientific, and social justice issues, etc.. We believe this constitutes a 'fair use' of any such copyrighted material as provided for in section 107 of the US Copyright Law. If you wish to use copyrighted material from this site for purposes of your own that go beyond 'fair use', you must obtain permission from the copyright owner.

In accordance with Title 17 U.S.C. Section 107, the material on this site is distributed without profit to those who have expressed a prior interest in receiving the included information for research and educational purposes. For more information go to: http://www.law.cornell.edu/uscode/17/107.shtml

United States Code: Title 17, Section 107 http://www4.law.cornell.edu/uscode/unframed/17/107.html Notwithstanding the provisions of sections 106 and 106A, the fair use of a copyrighted work, including such use by reproduction in copies or phonorecords or by any other means specified by that section, for purposes such as criticism, comment, news reporting, teaching (including multiple copies for classroom use), scholarship, or research, is not an infringement of copyright. In determining whether the use made of a work in any particular case is a fair use the factors to be considered shall include - (1) the purpose and character of the use, including whether such use is of a commercial nature or is for nonprofit educational purposes; (2) the nature of the copyrighted work; (3) the amount and substantiality of the portion used in relation to the copyrighted work as a whole; and (4) the effect of the use upon the potential market for or value of the copyrighted work. The fact that a work is unpublished shall not itself bar a finding of fair use if such finding is made upon consideration of all the above factors.