---
FORMER NEW ZEALAND PRIME MINISTER SAYS HE WAS TOLD HE WOULD BE LIQUIDATED IF HE DID NOT DO AS THE UNITED STATES DICTATED

THREAT CAME FROM DAN QUAYLE, THE IDIOT VICE PRESIDENT TO FATHER GEORGE BUSH
---
NATIONAL NEWS
THURSDAY, 28 MARCH 2002
Death Threat From Dan Quayle
Threat was real, says Lange

Former Prime Minister David Lange says he never felt intimidated by an alleged death threat from former US vice-president Dan Quayle because he couldn't take seriously a man "who can't spell tomato".

Mr Lange told One News in an interview broadcast last night that Mr Quayle had told the Australian Cabinet during a visit in 1989 "that I would have to be liquidated" because of New Zealand's anti-nuclear stance.

The US Embassy denies the threat was ever made. However, Mr Lange today told The Post that Mr Quayle and American Navy officials had made threats on his life.

He said Mr Quayle's threat had been passed on by an Australian Cabinet Minister, who he declined to name.

"I'm not making this up . . . It's very hard for people to realise the atmosphere and the emotion of the time. You had a lot of very aggrieved people associated with defence in the United States."

Mr Lange didn't mention the threat to any other Cabinet Ministers but did pass it on to the Security Intelligence Service, who investigated and reported that Mr Quayle wasn't to be taken seriously.

"He wasn't taken seriously by his own folk, that was the tragedy," Mr Lange said. "I didn't feel at risk from the US Navy because they didn't come here anyway, and I certainly wouldn't be at risk from a chap who couldn't spell tomato."

Mr Quayle - George Bush senior's vice-president from 1989 to 1993 - was regarded as a figure of fun for his repeated verbal gaffes.

In 1992, he corrected a child who had spelled "potato" on a blackboard during a spelling bee - making the boy add an "e" at the end of the word. The incorrect word was not "tomato" as Mr Lange recalls.

A US Embassy spokeswoman said it hated to challenge the memory of a former prime minister but the suggestion that Vice-President Quayle would threaten to kill Mr Lange was "preposterous".

Neither the Australian Embassy nor Prime Minister Helen Clark's office had any comment.


---
Back to Australia- New Zealand- Asia Menu
Back to News Archive Menu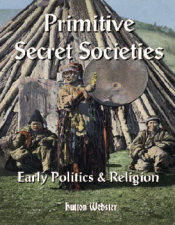 Notice: TGS HiddenMysteries and/or the donor of this material may or may not agree with all the data or conclusions of this data. It is presented here 'as is' for your benefit and research. Material for these pages are sent from around the world. If by chance there is a copyrighted article posted which the author does not want read, email the webmaster and it will be removed. If proper credit for authorship is not noted please email the webmaster for corrections to be posted.
---
FAIR USE NOTICE. This site may at times contain copyrighted material the use of which has not always been specifically authorized by the copyright owner. We are making such material available in our efforts to advance understanding of environmental, political, human rights, economic, democracy, scientific, and social justice issues, etc.. We believe this constitutes a 'fair use' of any such copyrighted material as provided for in section 107 of the US Copyright Law. If you wish to use copyrighted material from this site for purposes of your own that go beyond 'fair use', you must obtain permission from the copyright owner.

In accordance with Title 17 U.S.C. Section 107, the material on this site is distributed without profit to those who have expressed a prior interest in receiving the included information for research and educational purposes. For more information go to: http://www.law.cornell.edu/uscode/17/107.shtml

United States Code: Title 17, Section 107 http://www4.law.cornell.edu/uscode/unframed/17/107.html Notwithstanding the provisions of sections 106 and 106A, the fair use of a copyrighted work, including such use by reproduction in copies or phonorecords or by any other means specified by that section, for purposes such as criticism, comment, news reporting, teaching (including multiple copies for classroom use), scholarship, or research, is not an infringement of copyright. In determining whether the use made of a work in any particular case is a fair use the factors to be considered shall include - (1) the purpose and character of the use, including whether such use is of a commercial nature or is for nonprofit educational purposes; (2) the nature of the copyrighted work; (3) the amount and substantiality of the portion used in relation to the copyrighted work as a whole; and (4) the effect of the use upon the potential market for or value of the copyrighted work. The fact that a work is unpublished shall not itself bar a finding of fair use if such finding is made upon consideration of all the above factors.