---
BIGGEST DEPLOYMENT OF
ROYAL NAVY AND ROYAL MARINES
SINCE THE FALKLANDS WAR
LEFT FOR THE MIDDLE EAST
A WEEK BEFORE THE U.S. ATROCITIES
WHICH HAVE BEEN BLAMED ON THE ISLAMIC WORLD.

JUST A CO-INCIDENCE, NOTHING TO WORRY ABOUT??
---
A Royal Navy news release:

HMS ILLUSTRIOUS LEADS TASK GROUPS TO MIDDLE EAST

The aircraft carrier HMS ILLUSTRIOUS sailed from Portsmouth on Monday 3 Sept as the flagship of the largest maritime deployment undertaken by the Royal Navy and Royal Marines since the Falklands conflict.

HMS ILLUSTRIOUS is the flagship of three groups of warships and Royal Fleet Auxiliaries deploying on ARGONAUT 2001 to the Middle East and back. The series of manoeuvres and visits will culminate in a major exercise - "SAIF SAREEA 2" - involving the British Army, the Royal Air Force and the Armed Forces of Oman. The ships and personnel are due home from the 13,000 mile, four month deployment before Christmas.

The deployment includes the helicoptor carrier HMS OCEAN, the assault ship HMS FEARLESS, destroyers, frigates, mine countermeasures vessels, other amphibious warfare vessels and Royal Fleet Auxiliary support ships.

In all, 24 surface ships from Britain will be involved, plus two nuclear submarines. Royal Navy Sea Harriers and RAF Harrier GR7s will also be embarked in ILLUSTRIOUS, together with a variety of helicoptors in other ships of the Task Group. Royal Marines of 3 Commando Brigade will be involved in amphibious landings on the coast of Oman.

The amphibious warfare and mine countermeasures groups have already departed from Plymouth and Portsmouth; the faster carrier group will catch them up en route for the Middle East.

Heading the task group is Rear Admiral James Burnell-Nugent CBE, Commander of the UK Maritime Forces. He said:

"This is a significant display of maritime power - we are sending 8,500 sailors, airmen and Royal Marines to the Gulf Region. In total the Argonaut task group consists of 40 separate commands, brought together into an integrated, self sustaining joint fighting force."


---
Back to the European Continent Menu
Back to News Archive Menu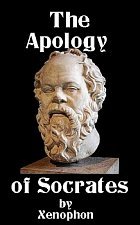 Notice: TGS HiddenMysteries and/or the donor of this material may or may not agree with all the data or conclusions of this data. It is presented here 'as is' for your benefit and research. Material for these pages are sent from around the world. If by chance there is a copyrighted article posted which the author does not want read, email the webmaster and it will be removed. If proper credit for authorship is not noted please email the webmaster for corrections to be posted.
---