---
SHAPESHIFTING UK PRIME MINISTER SAYS IT IS A "HEAVY RESPONSIBILITY" TO SEND BRITISH TROOPS INTO ACTION AND HE DOES IT WITHOUT LAUGHING ONCE
---
SHAPESHIFTING UK PRIME MINISTER SAYS IT IS A "HEAVY RESPONSIBILITY" TO SEND BRITISH TROOPS INTO ACTION AND HE DOES IT WITHOUT LAUGHING ONCE,


OR
EXPLAINING THE "COINCIDENCE" THAT THEY ARE IN JUST THE RIGHT PLACE AT JUST THE RIGHT TIME AFTER BEING DESPATCHED A WEEK BEFORE THE US ATTACKS.

IF ONLY EVERYONE KNEW WE HAD BEEN PLANNING THIS FOR YEARS, THINKS BLAIR, AS HE "BUILDS COALITION" THAT HAS BEEN SECRETLY IN PLACE ALL ALONG.


---
WE WILL NOT FLINCH FROM ACTION' SAYS BLAIR

By Jon Smith, Political Editor, PA News


Tony Blair today spoke of the "huge and heavy responsibility" of sending British forces into action in a military strike against those behind the US terror attacks.

He was commenting on board his chartered jet flying to New York after an extraordinary 15-minute mid-air satellite phone conversation with Iranian President Mohammed Khatami during which the president pledged his support for the international coalition.

Asked how he felt at the prospect of once more sending British troops into action, Mr Blair told reporters: "It is a huge and heavy responsibility but what has heartened me is the understanding I have found from every other leader I have spoken to of the necessity of not flinching from action."

Of his conversation with President Khatami, Mr Blair said: "It was a conversation I could not have imagined having some weeks ago." The shirt-sleeved Prime Minister stunned reporters, who had earlier been asked to refrain from using the plane's satellite communications system, by telling them: "I have just put down the phone after a conversation with the President of Iran and that in itself was a remarkable conversation.

"Not simply did he give his full solidarity in terms of what had happened to the USA and his strong condemnation of terrorism, but also said how important it was that out of that we re-build the relationship between our two countries as well."

Mr Blair added: "Coalition support is today significant and growing." He said many Iranians had been murdered "by those who are trained in the terrorist camps in Afghanistan.

"Also there's a very strong sense in which the world of Islam is wanting to join with us in common cause because it recognises that people of all faiths are victims of terrorism."

Blair went on: "When we present the evidence as to who we believe is responsible for this, as well as evidence of those who harbour or help the people who carried out this attack, you will see very well the justification for the action we take."

He added: "We have no option but to act. It is a huge and heavy responsibility which is why we must deliberate carefully before we do so and that is what we are doing."

Before taking off, Mr Blair, who sent UK forces into action in Kosovo in 1999, said British troops would almost certainly be involved in any military strikes against those responsible for the US terror attacks.

The Prime Minister was speaking at the Elysee Palace in Paris after breakfast talks with President Jacques Chirac as part of the Premier's hectic shuttle diplomacy.

Asked directly whether Britain and France would join any military response Mr Chirac said: "I can't see how France and Britain would not be involved if it was appropriate."

Mr Blair was travelling to New York with wife Cherie and was due to attend a memorial service at St Thomas's Church - close to the "Ground Zero" remains of the shattered World Trade Centre - for British victims of the September 11 outrages.

The Prime Minister will also visit emergency workers and British relatives of those who lost their lives.


He will then fly to Washington for Whitehouse talks with President Bush following Mr Bush's special address to the American nation and a joint session of Congress.

The Prime Minister was also due to fly back to Europe for a summit of European Union leaders tomorrow in Brussels.

The telephone conversation between Mr Blair and President Khatami was an historic first.

A Downing Street spokesman said the Prime Minister had previously written to the Iranian leader, but they had never spoken before today.


---
Back to the European Continent Menu
Back to News Archive Menu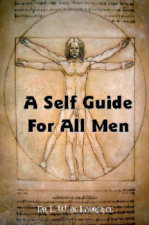 Notice: TGS HiddenMysteries and/or the donor of this material may or may not agree with all the data or conclusions of this data. It is presented here 'as is' for your benefit and research. Material for these pages are sent from around the world. If by chance there is a copyrighted article posted which the author does not want read, email the webmaster and it will be removed. If proper credit for authorship is not noted please email the webmaster for corrections to be posted.
---
FAIR USE NOTICE. This site may at times contain copyrighted material the use of which has not always been specifically authorized by the copyright owner. We are making such material available in our efforts to advance understanding of environmental, political, human rights, economic, democracy, scientific, and social justice issues, etc.. We believe this constitutes a 'fair use' of any such copyrighted material as provided for in section 107 of the US Copyright Law. If you wish to use copyrighted material from this site for purposes of your own that go beyond 'fair use', you must obtain permission from the copyright owner.

In accordance with Title 17 U.S.C. Section 107, the material on this site is distributed without profit to those who have expressed a prior interest in receiving the included information for research and educational purposes. For more information go to: http://www.law.cornell.edu/uscode/17/107.shtml

United States Code: Title 17, Section 107 http://www4.law.cornell.edu/uscode/unframed/17/107.html Notwithstanding the provisions of sections 106 and 106A, the fair use of a copyrighted work, including such use by reproduction in copies or phonorecords or by any other means specified by that section, for purposes such as criticism, comment, news reporting, teaching (including multiple copies for classroom use), scholarship, or research, is not an infringement of copyright. In determining whether the use made of a work in any particular case is a fair use the factors to be considered shall include - (1) the purpose and character of the use, including whether such use is of a commercial nature or is for nonprofit educational purposes; (2) the nature of the copyrighted work; (3) the amount and substantiality of the portion used in relation to the copyrighted work as a whole; and (4) the effect of the use upon the potential market for or value of the copyrighted work. The fact that a work is unpublished shall not itself bar a finding of fair use if such finding is made upon consideration of all the above factors.