---
UK JUDGES DECIDE THAT FORMER BRITISH INTELLIGENCE AGENT
CANNOT CLAIM THAT EXPOSING ILLEGAL ASSASSINATIONS AND COMPLICITY
IN TERRORIST STRIKES BY MI5 AND MI6 IS IN THE PUBLIC INTEREST!!!

(IT'S NOT IN THE ESTABLISHMENT'S INTEREST FOR THE PUBLIC TO KNOW, IN OTHER WORDS).
---
EX-MI5 AGENT LOSES DEFENCE BATTLE
David Shayler has lost an appeal which argued he should be able to claim he revealed state secrets in the interest of the public.

The Court of Appeal has backed an earlier decision that Shayler, 35, need not have gone public with revelations about alleged illegal activity in the security services.

Lawyers for the former spy had argued his human rights would be infringed during next months Official Secrets Act trial if he was prevented using the public interest defence.

The Lord Chief Justice, Lord Woolf, sitting with Mr Justice Wright and Mr Justice Leveson, refused leave to appeal to the House of Lords, but Mr Shayler's lawyers can still apply directly to the Lords.

Shayler's solicitor John Wadham, director of civil rights group Liberty, said: "We are definitely going to appeal to the House of Lords, particularly because we want to see the Official Secrets Act reformed and we hope the House of Lords will be able to help on that."

The Court of Appeal concluded that there was no basis on which Mr Shayler could identify the action by some external agency which was going to create imminent threats to life or limb of members of the public as a result of the alleged abuses or to identify the members of the public at risk.

After his appeal was dismissed, Shayler said politicians and judges were complicit in allowing MI5 and MI6 to get away with murder and to ignore evidence of impending terror strikes.

"In the context of what's happening today it will be an enormous tragedy if MI5 had information and did not react to it," said Shayler outside the High Court."

(c) Copyright Ananova Ltd 2001, all rights reserved.


---
Back to the European Continent Menu
Back to News Archive Menu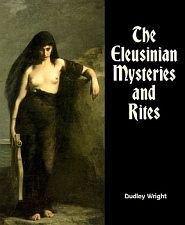 Notice: TGS HiddenMysteries and/or the donor of this material may or may not agree with all the data or conclusions of this data. It is presented here 'as is' for your benefit and research. Material for these pages are sent from around the world. If by chance there is a copyrighted article posted which the author does not want read, email the webmaster and it will be removed. If proper credit for authorship is not noted please email the webmaster for corrections to be posted.
---
FAIR USE NOTICE. This site may at times contain copyrighted material the use of which has not always been specifically authorized by the copyright owner. We are making such material available in our efforts to advance understanding of environmental, political, human rights, economic, democracy, scientific, and social justice issues, etc.. We believe this constitutes a 'fair use' of any such copyrighted material as provided for in section 107 of the US Copyright Law. If you wish to use copyrighted material from this site for purposes of your own that go beyond 'fair use', you must obtain permission from the copyright owner.

In accordance with Title 17 U.S.C. Section 107, the material on this site is distributed without profit to those who have expressed a prior interest in receiving the included information for research and educational purposes. For more information go to: http://www.law.cornell.edu/uscode/17/107.shtml

United States Code: Title 17, Section 107 http://www4.law.cornell.edu/uscode/unframed/17/107.html Notwithstanding the provisions of sections 106 and 106A, the fair use of a copyrighted work, including such use by reproduction in copies or phonorecords or by any other means specified by that section, for purposes such as criticism, comment, news reporting, teaching (including multiple copies for classroom use), scholarship, or research, is not an infringement of copyright. In determining whether the use made of a work in any particular case is a fair use the factors to be considered shall include - (1) the purpose and character of the use, including whether such use is of a commercial nature or is for nonprofit educational purposes; (2) the nature of the copyrighted work; (3) the amount and substantiality of the portion used in relation to the copyrighted work as a whole; and (4) the effect of the use upon the potential market for or value of the copyrighted work. The fact that a work is unpublished shall not itself bar a finding of fair use if such finding is made upon consideration of all the above factors.