"All over the world are milllions of mind-controlled zombie slaves under the constant influence of those in the secret network who have programmed them or know the means to activate that programming"

---
U.S. WON'T ATTACK AFGHANISTAN
WHILE THE POPE IS IN THE REGION,
SAY VATICAN SOURCES.
---
(BUT AS SOON AS THE POPE-MO-PLANE TAKES OFF
THEY WILL BOMB THEM INTO OBLIVION, THEN?

GOD WILL BE SO PLEASED).
Pope John Paul has arrived in Kazakhstan for a four-day visit. He was greeted at the airport by President Nursultan Nazarbayev before travelling into Astana, the capital of the former Soviet state.

Kazakhstan borders on several Central Asian countries which could be involved in military action against Afghanistan by the United States.

Some Vatican sources are saying, however, that the Americans have reassured the Pope that no strikes will take place while he is travelling.


---
Back to the European Continent Menu
Back to News Archive Menu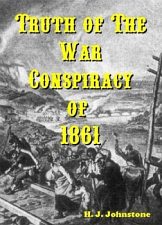 Notice: TGS HiddenMysteries and/or the donor of this material may or may not agree with all the data or conclusions of this data. It is presented here 'as is' for your benefit and research. Material for these pages are sent from around the world. If by chance there is a copyrighted article posted which the author does not want read, email the webmaster and it will be removed. If proper credit for authorship is not noted please email the webmaster for corrections to be posted.
---