---
Revisionist Week in Review

---
- 1/21/2001 -
Copyright (c) 2000 - Ingrid A. Rimland
Revisionist Week in Review
January 21, 2001
Good Morning from the Zundelsite:


---
The International Herald Tribune, in its opening paragraph of January 15, 2001, had this to say:

"The recent decision by Yahoo to cave in to the French courts and ban the sale of Nazi memorabilia from its auction sites should send a shiver down the spine of every Internet user around the world...Internet users -- you and me -- are entering a regime in which the most restrictive rules anywhere can be enforced everywhere."

Yahoo caved in to French-Jewish pressure after spending months fighting French law and arbitrarily imposed stiff fines of more than $13,000 a day.


---
According to Ha'aretz of January 16, 2001, Hanan Ashrawi, a Palestinian legislative council member, reports that Palestinians have set up a special committee aimed at ending Israel's policy of assassinating leading militia members in the West Bank and Gaza Strip, Israel Radio reported.

Ashrawi told members of the Palestinian media that the aim was to bring about the establishment of special courts, along the lines of the U.N. courts in Rwanda, so as to put those on trial who had given the orders for the liquidation policy.


---
From David Irving's website we glean that in the year 2000, more than 14,000 Germans were prosecuted for holding the wrong opinions.

From 1994 to 2000 almost 55,000 people living in Germany found themselves judicially prosecuted as being politically incorrect. Writes Irving: "It is doubtful that a second country on this globe exists that can show such crimes against democracy and human rights."


---
Austria plans a multimillion-Dollar Holocaust compensation package to atone for what is described as their "collaboration with the Nazis". The total bill is $500 million in return for dismissal of survivors' lawsuits over property seized from Jewish victims.

"Like all nations, we have to live up to our past, the deeds of all Austrians bad or good, the fact that Austrians were perpetrators, onlookers and victims," Austrian envoy Ernst Sucharipa said while signing the agreement. A letter of apology is to go to "survivors" as well.

Immediately, Stuart Eizenstadt ". . . went into nighttime talks with French officials to complete work on the French bank compensation proposal" before President Clinton leaves office.


---
An advertisement, written by 12-year-olds for the Cancer Research Campaign, uses images of Shipman, Jack the Ripper and Hitler to show young people that smoking is the biggest serial killer of all.

Whoever dreamed this ad up doesn't know that Hitler was a fanatic anti-smoking foe. The Führer spent a personal fortune to study and document the deleterious effects of smoking - personally funding a research institute from the sale of Mein Kampf royalties which proved a link to cancer and which could have saved thousands of people's lives, had it been released with due credits.


---
New Zealand's Canterbury and Waikato Universities are being smeared by Jewish zealots for ". . . handl(ing) issues involving Holocaust denial."

Canterbury University gave top marks to student Joel Hayward's thesis, which dealt with revisionist topics and facts. Waikato University is on the politically incorrect hot sea as well and is reviewing its handling of the case of Hans-Joachim Kupka, a German department student accused of (gulp!) denying the Holocaust.


---
A French trial in absentia is shaping up as well. Alois Brunner, long wanted for allegedly deporting hundreds of Jewish children to Auschwitz concentration camp, will be tried in a Paris court on March 2 for crimes against humanity.

Brunner served as a top aide to Adolf Eichmann. Optimists believe this trial will be France's last World War II war crimes trial. Pessimists know otherwise.


---
Reuters reports that Paul Spiegel, the chairman of the Central Council of Jews in Germany, complains that Jews are being portrayed in some German circles as "money-grabbing" exploiters who "conspired" to force the construction of a memorial to victims of the Nazi Holocaust.

Berlin Mayor Eberhard Diepgen tried to block the memorial in central Berlin with the argument that protective security costs would be prohibitively high. The project is said to be dragging its feet.

"People are no longer shy about hurling their anti-Semitism directly into my face." charges Spiegel.


---
President Clinton added 35 members to the U.S. Holocaust Memorial Council and the National Infrastructure Assurance Council, including Black poet Maya Angelou and Microsoft founder Bill Gates.

The National Infrastructure Assurance Council, which likewise has 21 new appointees, is responsible for ". . . proposing and developing ways to deal with threats to America's critical infrastructure systems such as the nation's telecommunication system."


---
From Britain comes word that a senior rabbi thinks that "Holocaust Day" is bad for the Jews. Jonathan Romain, the rabbi of Maidenhead Synagogue, fears that ". . . the day will be met with indifference." He pointed out there were already two days marking the Holocaust in the Jewish calendar and a third one would be "superfluous". Tell that to the Holocaust Lobby!


---
Slovak Jews also ask for a piece of the pie and want compensation from Germany for money that the wartime pro-Nazi Slovak state paid the Third Reich for transport of people to concentration camps.

Germany refused to hold compensation talks, and noted the existence of the pro-Nazi Slovak state during the World War Two period. German Chancellor Gerhard Schroeder visited Slovakia last year and promised talks, but ". . . further promised meetings did not take place."


---
A recent article about reparations in the Jerusalem Post is extremely interesting. Eizenstat admits that one reason for pursuing reparations as he has is to put ". . . the nail in the coffin of historical revisionism" about the Holocaust.

"(Holocaust reparations) is not an issue that, so far as I know, is on the radar screen of the incoming administration," worries Eizenstat.


---
Marxist-style kibbutz living, started by early Zionists, many of them refugees from Soviet pogroms, was once hailed as a socialist utopia. Now it is revealed that this lifestyle was extremely damaging to the mental health of children.

Nahshon Golatz, 31, who grew up in Kibbutz Ruhama, has filed a suit against the Kibbutz Movement, alleging that he was ". . . the victim of a grotesque socialist human experiment in which, with thousands of other children, he was an unwilling guinea-pig." The idea "to create a new human being while injecting new, imaginary content into basic concepts such as parents, home, money, work, land" has left him incapable of love and bereft of any abilities as a father, he said in the Haaretz daily newspaper. Numerous charges of rape, even gang rape, and incest are slowly filtering out.


---
Controversial German attorney, Horst Mahler, has been expelled from the lawyer's union because, so go the charges, he belongs to a "leading neo-Nazi party" (the NPD) and for his "openly anti-semitic views."

"His internet site is an outlet of populist and nationalist propaganda and ant-semitism," said union officials. The measure is seen as largely symbolic.


---
Stories keep resurfacing of leftist attempts to infiltrate right-wing groups and deliberately provoking feelings and acts of antisemitism. For instance, from Germany comes word that Stasi (Secret police) agents launched such an operation during the 1961 trial of chief Holocaust engineer Adolf Eichmann in Jerusalem.

Stasi agents ". . . sent forged letters, supposedly from well-known German antisemites, to other neo-Nazis and also to Jews in an attempt to stir up a backlash."

"We had an especially dense network of agents," a former major in [Jewish] Stasi chief Markus Wolf's unit told Welt am Sonntag. "It ensured that we were able to steer the activities of these right-wing radicals in the right direction."

Readers will find it interesting that Wolf's family had fled to Moscow because of Hitler's anti-Jewish policies, and after the dust settled from Communism's collapse, the Wolf children ended up in Israel to convert to orthodox Judaism.


---
James Sanchez of ABnews Service provided an interesting excerpt and summary:

In a mid December conference in Jerusalem, computer experts, governmental officials, and academics gathered under the banner of "Confronting On-Line Terrorism and Anti-Semitism." Amongst the names of sponsors and co-sponsors, one organization stands as the most active by far in the field of censorship, mainly in the United States; the Anti Defamation League (ADL).

What compels dozens of professionals and activists to fly long distances from all corners of the globe to meet in a "disputed city" only miles away from a war zone? It's the fear of losing a greater war, a war that has cost Israel an abundance, the Internet media war that is...the gigantic organization with hundreds of offices in the US, Europe and Israel has never felt as outnumbered as it feels today.

The Internet revolution, among its many positive aspects, has given a voice to those, who unlike the ADL, are unable to rely on a $46 million budget to spread their message. The ADL has a powerful lobby which deeply impacts US domestic as well as foreign policy, has come under repeated attacks over the years, and was heavily cited for failing to champion what its preaches. In fact, it is accused of being a promoter of hatred and bigotry itself."


---
Stockholm has given birth to a new organization called ''Artists Against Nazis.'' Swedish singer-songwriter Mikael Wiehe said he and his fellow organizer Thomas Ledin found it easy to attract artists to fight neo-Nazism and other forms of intolerance. Sweden's egalitarian ideals are said to have been tested by an enormous flow of immigrants over the past two decades.

Singer Bo Sundstroem, from the modern jazz group Bo Kaspers Orkester, said racists may keep low profiles but they need to be confronted.


---
Here's one who has kept a low profile for eight long centuries. Simon de Montfort, Earl of Leicester, has been revered for 800 years as the founding father of English democracy. Not any more!

Believe it or not, he has now formally been rebuked for "anti-Semitism".

De Montfort's detractors have unearthed a document, which landlords had to sign if they wanted to own land in Leicester, which stated that so long as de Montfort or any of his heirs held sway, no Jew could ever live in Leicester. This formal gesture and revocation of de Montfort's halo is seen as necessary in advance of National Holocaust Day on January 27.


---
Dr. Ingrid Rimland is a well-known novelist, keynote speaker, and owner of the Zundelsite. For further information, please visit www.zundelsite org or www.lebensraum.org




---
Reference Material:

Real History 2000

12+ Hours of Video Classroom and Seminar Study
on delicate 'holocaust' issues and events, with David Irving


---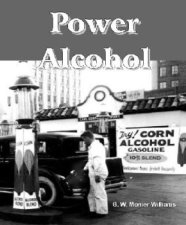 ---
Back to the Global Menu
Back to News Archive Menu


---
Notice: TGS HiddenMysteries and/or the donor of this material may or may not agree with all the data or conclusions of this data. It is presented here 'as is' for your benefit and research. Material for these pages are sent from around the world. If by chance there is a copyrighted article posted which the author does not want read, email the webmaster and it will be removed. If proper credit for authorship is not noted please email the webmaster for corrections to be posted.
---