---
A Born Again in the White House
George W Bush has declared that he is a "Born Again Christian"!

CIA Think Tank to Head Bush Religion Initiative

Since 1995 ,I have been involved in a personal crusade to expose the Born Again Christians cult!

Through my personal and bitter experiences in Ireland , I have discovered that the Born Again Christians are a front for Satanist activities! I have described in several essays the events which led me to come to these conclusions; those essays are ;

Satanic Ritual Abuse, Murder, Missing Persons & Mayhem Comparisons in Ireland and the USA

The Born Again Christians in Ireland are not normally known by any other name other than the usual , "Born Again Christians"! They are sometimes refered to as "Fundamentalists" or "Evangelical Christians"! In the Republic of Ireland ,Eire, which is largely Roman Catholic , most people would consider these Born Again Christians to be from the Reformed Protestant Churches!

Untrue! They accept people into their membership, from all other religious denominations, including Roman Catholics!

Would Ian Paisley accept this "church " as a Reformed Protestant Church? I wonder!

They both describe themselves as "fundamentalists" and "evangelicals", as does Rev Ian Paisley!

So why does this group accept Roman Catholics and Paisley's groups don't?

It is known from my sources in Kilkenny and elsewhere in Eire that the Irish "Born Again Christian "fundamentalists first set up their groups here in the late 1970's! Local people have told me that the Kilkenny branch was set up by a former US citizen and there are several US citizens amongst their ranks in Kilkenny today!

The Born Again Christian properties are many and dispersed throughout the Republic! They range from their many mediocre town houses to the very expensive upmarket dwellings set on their own land surrounded by a lot of security. In Kilkenny city there are at least 4 town houses and one very upmaket dwelling on a main road leading out of Kilkenny!

There are several questions which have to be asked regarding the Irish Born Again Christians! (1) Who has funded the setting up of the Irish Born Again properties in Ireland?

(2) Who is currently funding their running expences in Ireland?

(a) Is it more than a coincidence that many of their members are US citizens?

(b) Has the money and funding come from US sources, and are these sources the same right-wing groups which support the likes of Pat Robertson's Born Again Christian group ?

(c) Are these right wing groups affiliated to and contolled by the CIA ?

(d) Are the Irish Born Again Christians affiliated to George W Bush's Born Again Christian Group?

There are certainly a lot of very strong indicators which would lead one to suspect if not believe that this is certainly the case!

Beorge W Bush has declared that the likes of the "Born Again Christians" will take a more proactive role to administer and run groups for young offenders, drug abusers, and rehab groups! He also declared that the government would "fund" these "Christian "groups in this work!

I wonder ;have I good grounds to suspect that the Irish Born Again Christians were and are funded by the US government?

All I can say regarding this latest innitiative by the GW Bush administration;



" heaven help anyone
who comes under the control of these
demon Born Again Christians"!



Jim Cairns/ editor and webmaster:
" The Missing Persons Issue Ireland"

---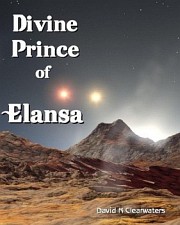 ---
HiddenMysteries.org is a publication of TGS Services
Please direct all correspondence to
TGS HiddenMysteries, c/o TGS Services,
22241 Pinedale Lane, Frankston, Texas, 75763
---
All Original Content and Design © HiddenMysteries - TGS (1997-2007)
HiddenMysteries.com Internet Store ~ HiddenMysteries Information Central
Texas National Press ~ TGS Publishers Dealers Site
All Rights Reserved
The articles being presented and published are not necessarily the views or the research of TGS HiddenMysteries. TGS may or may not agree with the assumptions, the articles, or the conclusions of the authors. Each article is presented to give everyone every possible source to TRUTH available. Discerning TRUTH is the responsibility of each reader.

We welcome challenging viewpoints from all sources...even opposing viewpoints. In diversity of views we can still find the research and documentation valuable, whether we agree with the views of the author or not.