---
Canadian Truth and Justice Seeker
attacked by the
Canadian Puppet Thought Police
for Exposing the Canadian Holocaust ,
Paedophiles & Child Sacrifices
Perpetrated and Covered Up by the Church and State
---
Kevin Annett is a former United Church minister in Vancouver, Canada, who was fired without cause in 1995, and then expelled from the same church without due process, after he had unearthed evidence of the theft of native land by church officers, and of the murder of native children at the United Church residential school in Port Alberni, British Columbia, where Kevin ministered.

Since his firing and blacklisting by the United Church, Reverend Annett has worked as an advocate and counsellor in aboriginal healing circles on the west coast. He organized the first international Tribunal into Canadian residential schools in Vancouver in June, 1998, at which a United Nations affiliate, IHRAAM, presided. This website is a partial summary of that investigation.

Reverend Annett is working with aboriginal and human rights groups around the world in an effort to bring charges of complicity in Genocide against the government of Canada, the Anglican, United and Roman Catholic churches, and the RCMP. He is serving as the secretary of the recently-established Truth Commission into Genocide in Canada, and has authored a book about his experiences, "Love and Death in the Valley".

Men and women of the Pacheedat, Ahousat, Cowichan, Haida, Songhees, Penelakut, Carrier, Halalt, Tseshat, Inuit, Chemainus, Squamish, Hesquait, Cree, Blood, Sto:lo, Dene, Lakhota and Metis Nations wrote this report with their own witness, suffering, and courage. Some of them have chosen to remain anonymous in the face of death threats and other perils both to themselves and their families which have been made by agents of the state, the churches, the RCMP and government-funded native organizations.


(Rather obvious the 'church' does not want preachers
that WILL NOT LIE AND COVER UP FOR THEM !)
---
Truth Commission activist ATTACKED by police - please circulate widely

International Advocates for Health Freedom - http://www.iahf.com

IAHF List: A Canadian Activist has just been attacked by police and needs our help....

Recently we created a new section of the IAHF website called Canadian Holocaust, which points to a new website at http://annett55.tripod.com/ which exposes for the first time a literal genocide campaign on the part of the Royal Canadian Mounted Police combined with powerful pedophiles acting under the auspices of the United Church of Canada and other churches to kill off the native people of Canada, to steal their land, and to torture and murder their children with sexual and physical abuse. Fully 50% of the native kids forced by church and state into the residential schools died in them or after leaving due to gross abuse suffered there. Go to the website above and help out by purchasing a copy of Kevin's 300 page heavily documented report, which is being massively suppressed. Kevin was fired from his job as a minister at the United Church of Canada for his efforts to expose these crimes, and his life is at extreme risk as a result.

Now Kevin Annett is reporting a horrible new development in this bizarre saga- in the article below he details how Ron Barbour, a Cree man who has been producing Kevin's radio show in Vancouver had his door kicked in by the jack booted RCMP due to his effort to help Kevin expose the truth about their criminal actions. In Canada, the RCMP has free reign to inflict this sort of reign of terror, without any government oversight whatsoever. Without a search warrant they have burst into this man's home, ransacked it after handcuffing him for 3 hours. They shut his electricity off afterwards, and told him to gather his things and "get out" because they intend to evict him from his home. He has not been charged with anything....

You might wonder why I am reporting this when it may seem like it has nothing to do with the Codex threat to steal our vitamins, but its all tied in together. This is a battle between good and evil. We share a common border with the Nazi country of Canada, but most Americans don't have any idea of just how evil Canada really is, and now, via the Free Trade Area of the Americas, an effort is being made to dissolve the border and to force the whole western hemisphere to harmonize its laws to so called "International Standards" including the very restrictive Codex vitamin standards.

How do we stop whats going on? Education, and please, if possible, send Kevin Annett a donation, see his address at http://annett55.tripod.com/ he's risking his life to bring us this information. He has had many death threats, and I am taking a risk just to help him, but we must hang together, or we for damn sure will be hanging seperately. Please forward this widely. If you appreciate IAHF's effort to get the truth out, please send a donation to IAHF POB 625 Floyd VA 24091 USA or electronically via paypal at the website at http://www.iahf.com


---
From: "Kevin Annett"

Subject: URGENT - Truth Commission activist attacked by police - please circulate widely

Date: Fri, 03 Aug 2001 19:54:29 -0700

Ron Barbour, native activist and public supporter of Kevin Annett and The Truth Commission into Genocide in Canada, was attacked in his home by Vancouver police on August 2, 2001

In the early hours of Thursday, August 2, Ron Barbour, a prominent activist among Vancouver native people who had just engaged in a public protest outside a downtown United Church, was assaulted in his home by five gun-waving members of the Vancouver police.

"They banged on the door, and then just smashed it in" Ron described the next day. "They were all pointing their guns at me. They threw me down, handcuffed me, and took me out on the front lawn and held me down. None of them identified themselves, or read me my rights, or even told me what I was being charged with. Then they ransacked the house. It happened really quick.

"They kept the cuffs on me for over three hours. I was just held like that until they were done. They said they were looking for some guy who was growing pot, but the only other tenant lives below me in a completely different suite.

"Finally, they told me that I was being evicted, and I had to get my things together and move out right away. And then later they cut off all the power to my place. So basically I was assaulted, roughed up, threatened, and evicted by these cops. I still don't know what I was guilty of."

This latest attack on an activist connected with the investigation into genocide against native peoples is one in a series of state-organized assaults. On July 10, 1998, Harriett Nahanee, an eyewitness to murder at the United Church's Alberni residential school, faced an armed RCMP tactical squad invasion of her home. Nahanee had just given her public testimony to the UN-affiliated IHRAAM Tribunal concerning the murder of Maisie Shaw, age 14, by United Church clergyman Alfred Caldwell.

In addition, native activists Frank Martin and Helen Michel, who also testified to the IHRAAM Tribunal concerning murders at residential schools, have been falsely arrested, assaulted, and imprisoned by city police on six different occasions since the Tribunal.

During this last week, other Truth Commission activists in Vancouver have received threatening phone calls at night. Kevin Annett has also faced a renewed smear campaign from United Church officer Debra Bowman, and new threats of lawsuits from that church. And the popular Vancouver TV host David Ingram, who was the only mainstream media personality to publicly support the Truth Commission's work and offer air time for Kevin Annett, has been suddenly fired from Shaw Cable television and had his program cancelled. Ingram's car was vandalized the night after he interviewed Kevin Annett on his show last May.

Please let the world know that those of us who are trying to expose past and present crimes against aboriginal people in British Columbia are being systematically attacked by the forces of the state and their church allies.

Renew your efforts to spread the story of the ongoing genocide, by reading and circulating the Truth Commission's report, "Hidden from History: The Canadian Holocaust", which is on this website:

Don't let our warriors be picked off, one by one! Contact Ron Barbour and lend him your support, at 604-322-3437.

Please note, too, that Ron is the technical operator for my regular program on Vancouver Co-op radio, which is the only medium by which the Truth Commission's work and findings have been publicly aired. Without Ron, this program would not be in operation.

Truth and courage,

Kevin Annett


"Hidden from History:
The Canadian Holocaust"
113 Page Report Acrobat PDF file
---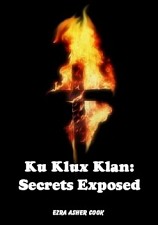 ---
HiddenMysteries.org is a publication of TGS Services
Please direct all correspondence to
TGS HiddenMysteries, c/o TGS Services,
22241 Pinedale Lane, Frankston, Texas, 75763
---
All Original Content and Design © HiddenMysteries - TGS (1997-2007)
HiddenMysteries.com Internet Store ~ HiddenMysteries Information Central
Texas National Press ~ TGS Publishers Dealers Site
All Rights Reserved
The articles being presented and published are not necessarily the views or the research of TGS HiddenMysteries. TGS may or may not agree with the assumptions, the articles, or the conclusions of the authors. Each article is presented to give everyone every possible source to TRUTH available. Discerning TRUTH is the responsibility of each reader.

We welcome challenging viewpoints from all sources...even opposing viewpoints. In diversity of views we can still find the research and documentation valuable, whether we agree with the views of the author or not.