---
PREACHER MAKES A SLAVE OF KIDNAPPED GIRL
June 23, 1999-- Minister 'stole baby to be servant' By David Sapsted in New York

A MINISTER and his wife are to stand trial in Tennessee for stealing a baby from a children's home 20 years ago and raising her to believe that God put her on earth to be their servant.

The girl, who was frequently beaten, denied medical care and never sent to school, served the couple and their four children until she was taken to hospital after attempting suicide last year. According to police, she was physically and sexually abused by Joseph Combs, 50, pastor of the now-defunct Emmanuel Baptist Church, and his wife, Evangeline. The couple kept her a virtual prisoner, said Capt Blaine Wade, of Bristol police. "I don't think she ever really knew it was wrong."

While the couple did not mistreat their children, court documents allege that the kidnapped girl was beaten and kept in seclusion. She was supposed to have been educated at home, but cannot read or write.

In addition to kidnapping and assault charges, which both husband and wife face, Combs has been charged with seven charges of rape. Both have pleaded not guilty. Their trial will be held in September.

According to the indictment, the couple took the unnamed baby from a nursing home in Indiana. The girl escaped twice, in 1992 and 1996, but was returned to the couple by police. Capt Wade said the woman, now 20, has been reunited with her natural parents.


---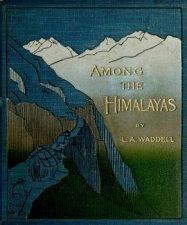 ---
HiddenMysteries.org is a publication of TGS Services
Please direct all correspondence to
TGS HiddenMysteries, c/o TGS Services,
22241 Pinedale Lane, Frankston, Texas, 75763
---
All Original Content and Design © HiddenMysteries - TGS (1997-2007)
HiddenMysteries.com Internet Store ~ HiddenMysteries Information Central
Texas National Press ~ TGS Publishers Dealers Site
All Rights Reserved
The articles being presented and published are not necessarily the views or the research of TGS HiddenMysteries. TGS may or may not agree with the assumptions, the articles, or the conclusions of the authors. Each article is presented to give everyone every possible source to TRUTH available. Discerning TRUTH is the responsibility of each reader.

We welcome challenging viewpoints from all sources...even opposing viewpoints. In diversity of views we can still find the research and documentation valuable, whether we agree with the views of the author or not.