---
Another teen says pastor molested him
TACOMA - Another teen came forward yesterday to allege he was sexually molested by a Bethel Christian Assembly youth pastor, according to Pierce County sheriff's spokesman Ed Troyer.
Meanwhile, elders from the church defended their handling of a 1995 complaint against the youth pastor now charged with eight counts of child molestation and rape, saying the 4-year-old allegations against Herman Glenn Jr. amounted to "hearsay."
The elders also said in a statement that Glenn was returned to his job only after they were assured he would not be a threat to children.
Prosecutors on Thursday charged Glenn, 34, with eight counts stemming from alleged assaults on two teenage boys beginning last year. Possible cases involving as many as 16 other boys here and in the Chicago area remained under investigation.
Troyer said the teen who came forward yesterday would be interviewed by detectives and the prosecutor's office.
Glenn resigned his post at the 2,000-member church Tuesday, citing "gross moral failures by engaging in sexual contact with minors." He was being held on $75,000 bail in Pierce County Jail on six counts of third-degree rape, one count of second-degree rape and one count of child molestation. He has pleaded not guilty.
The boys described a grooming process that involved passwords and progressive levels of contact between them and Glenn, prosecutors said. Glenn reportedly told authorities he would pretend to be sleepwalking or talking in his sleep to get the boys to engage in sex acts.
"A lot of mind control was involved in it," Troyer said.
No sexual contact involving the two boys occurred at the church but at Glenn's home in University Place, charging papers said.
Glenn said church officials had no knowledge of what he'd done before his admission.
In their statement, the council of elders said Glenn came to the Tacoma church in 1991 with "glowing recommendations" from Homewood Full Gospel Church in Homewood, Ill., a Chicago suburb.
"In 1995, a vague and unsubstantiated rumor came to us that something may have happened years earlier," the statement said.
Although the elders did not describe the nature of the information they received, investigators said a pastor at Homewood Full Gospel Church had contacted Tacoma church officials after two boys in the Chicago area accused Glenn of touching them inappropriately when he was pastor there.
"We took these rumors very seriously" and asked a counselor to evaluate Glenn, the elders said.
"We were given complete assurance that Herman was within normal sexual limits and posed no threat to children or society," the elders said.
The counselor, Charles Engelmann Sr., said he was shocked by Glenn's arrest. Engelmann, executive director of Puget Sound Professional Counseling Services, said Glenn told him the Chicago incidents occurred at a time when he was having trouble with his personal and sexual identity.
"As a counselor, I have to rely on a client's honesty, self-disclosure and their total cooperation," Engelmann said.

source: The Seattle Times
http://seattletimes.nwsource.com/


---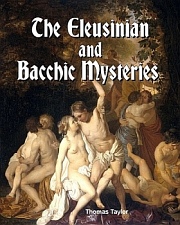 ---
HiddenMysteries.org is a publication of TGS Services
Please direct all correspondence to
TGS HiddenMysteries, c/o TGS Services,
22241 Pinedale Lane, Frankston, Texas, 75763
---
All Original Content and Design © HiddenMysteries - TGS (1997-2007)
HiddenMysteries.com Internet Store ~ HiddenMysteries Information Central
Texas National Press ~ TGS Publishers Dealers Site
All Rights Reserved
The articles being presented and published are not necessarily the views or the research of TGS HiddenMysteries. TGS may or may not agree with the assumptions, the articles, or the conclusions of the authors. Each article is presented to give everyone every possible source to TRUTH available. Discerning TRUTH is the responsibility of each reader.

We welcome challenging viewpoints from all sources...even opposing viewpoints. In diversity of views we can still find the research and documentation valuable, whether we agree with the views of the author or not.