---
Praise The Lord

GroupWatch was compiled by the Interhemispheric Resource Center,
Box 4506, Albuquerque, NM 87196.     http://www.irc-online.org/

GroupWatch files are available at http://www.pir.org/gw/

Group: Praise The Lord Ministry
File Name: ptl.txt
Last Updated: 5/90

Principals: Jim Bakker, founder and former president of the PTL
Ministries.(6,7) Sam Johnson was director of World Missions in
1986.(4) Richard Dortch was the PTL's 2nd minister in 1984.(7)
In 1987 former Secretary of the Interior James Watt, and retired
televangelist Rex Humbard were named to the PTL board by then-
chairman Reverend Jerry Falwell.(14)

Category: Religious

Background: Jim Bakker is an evangelical fundamentalist who began
his television career co-hosting a children's puppet show with his
wife Tammy Faye on Pat Robertson's 700 Club television show.(6)
Bakker rose to fame as a TV evangelist in the PTL (Praise the Lord)
Ministry, an enterprise he started in 1974 and built from the ground
up.(6,7) The PTL claimed in 1987 to have 13 million subscribers and
assets of $175 million including Heritage USA, a 2,300-acre Christian
theme park and home of the PTL Network in Ft. Mill, North Carolina.
Other assets included the PTL Network, and a retirement center in
Charlotte, North Carolina.(3,7) The PTL Network reached an estimated
13 million households on its own cable channel and was also aired
on 180 other commercial stations.(19) Heritage USA is a lavish
resort with a 500-room luxury hotel, an amphitheater for staging
passion plays, an amusement park, and Billy Graham's boyhood
home--brought there piece by piece and reconstructed.(9,11)

However, all has not been rosy for the PTL which by 1978 was $13
million in debt and in 1979 was investigated by the Federal
Communications Commission (FCC) about Bakker's on-the-air
solicitations for overseas work, which were used to pay the bills
for his domestic operations. The investigation of the PTL Network
disappeared in the restructuring of the FCC that occurred in the
early years of the Reagan administration.(23) Bakker and his
ministry continued to expand and managed to stay financially
afloat until 1987.

The fall of the PTL began at the February 1987 National Religious
Broadcasters convention when Jimmy Swaggart heard rumors of sexual
infidelities on the part of Jim Bakker. Bakker, fearing that Swaggart
would create a public scandal and take over Heritage USA, resigned
from the PTL Network in March 1987, turning temporary control over
to Jerry Falwell. Falwell examined the books and found that the PTL
was more than $60 million in debt.(13,23) Falwell refused to turn
the network back to the Bakkers, claiming them to be unfit for the
ministry of the gospel. Falwell's financial rescue plan for the PTL
complex was turned down by Judge Rufus Reynolds as being inadequate
for contributors and creditors.(20) Falwell then resigned as head
of the PTL in 1988, turning the ministry over to board members
James Watt and Rex Humbard.(12,14)

Meanwhile the IRS had been investigating the PTL since 1980,
claiming the Heritage USA theme park operations were commercial,
not ministerial.(6) After Falwell's resignation, the IRS revoked
the PTL's tax-exempt status retroactive to 1980. The IRS claimed
that the PTL owed $65 million in back taxes.(22,23) The PTL went
into bankruptcy proceedings in 1988 and was sold when Judge Rufus
Reynolds accepted a bid of $115 million from Rabbi Stephen Mernick,
an Orthodox rabbi from Toronto. The offer included $65 million in
cash that will be distributed to PTL creditors, the 114,200
"lifetime partners, and the IRS.(21)

Jim Bakker had no formal training in theology--he failed to complete
even the introductory course in religious doctrine at North Central
Bible College.(23) The Bakker ministry was one of love--the God
that healed and forgave all human trangressions. Bakker's ministry
sanctioned extreme forms of "conversion experiences," where sinners
turned into saints via divine intervention. This allowed Bakker to
accept a wide variety of religious beliefs and traditions into the
fold of his ministry.(3) The Bakkers used the tradition of pentecostal
testimony on the PTL Network to work through the many crises in their
lives and to justify their extravagant lifestyles and financial
transgressions.(6) Between 1984 and mid-1987, the Bakkers received
annual salaries of $200,000 each and Jim awarded himself over $4
million in bonuses.(14,23) The Bakkers own, among other things, a
$600,000 house in Palm Springs, 4 condos in California, and a Rolls
Royce.(14,15)

In 1988 Bakker, his number 2 administrator Richard Dortch, and
aides David and James Taggart were indicted on charges of fraud and
conspiracy. Bakker and Dortsch were charged, among other things,
with illegally taking some $4 million in bonuses from PTL funds,
defrauding at least 150,000 contributors to the PTL, mail fraud,
tax evasion, defrauding the thousands of "lifetime partners" who
bought memberships to Heritage USA, and conspiring to "create and
continue to lead lavish and extravagant life-styles."(1,16) Bakker
was found guilty on 24 counts of fraud and conspiracy and in October
1989 was sentenced to 45 years in jail and fined $500,000. He will
be eligible for parole in 10 years.(17)

Bakker has been disordained as an Assembly of God minister.(3) At
its peak 25 ordained ministers from the Assemblies of God worked
full-time for the PTL.(8) The PTL TV operation has changed its name
to the Inspirational Network and was still active in 1988, claiming
an income of $250,000 a month.(21)

Countries: CN, JA, PH, TH, TW, US

Funding: In 1986 the PTL reported revenues of $129 million.(7) The
funding for the PTL comes from public contributions and memberships.(16)

Activities: The Jim Bakker Show (formerly called the PTL Club)was
the jewel of the the PTL Network. The show was broadcast around the
U.S. and Canada by satellite.(3) Over a decade of broadcasting the
PTL television appeals brought in over $500 million.(18)

PTL sold "lifetime memberships" for a $1,000 or more which entitled
buyers to a 3-night stay annually at a luxury hotel in Heritage USA.
According to the prosecution at Bakker's trial, tens of thousands
of memberships had been sold, and only one 500-room hotel completed.
Bakker had not only sold more "exclusive" partnerships than could
be accomodated, but had also raised more than twice the money needed
to build the hotel. The Bakker trial revealed that a good deal of
the money had gone into operating expenses of Heritage USA, and
Bakker kept $3,700,000 for himself.(23)

Bakker, who apparently made all of the financial decisions for the
PTL and kept two sets of books to conceal the accounting irregularities,
took conspicuous consumption to new extremes. PTL once spent over
$100,000 for a private jet to fly the Bakker's clothing across the
country. PTL also spent more than $100 on a purchase of cinnamon
rolls because Jim and Tammy wanted the smell of them in their hotel
room.(23) "They [Bakkers] epitomized the excesses of the nineteen
eighties--the greed, the love of glitz, and the shamelessness--
which in their case was so pure as to almost amount to a kind of
innocence."(23)

The PTL, the Christian Broadcasting Network, and the Trinity
Broadcasting Network in April 1980 pooled their resources to
provide live and taped coverage of the Full Gospel Business Men's
Fellowship International's day-long prayer rally, "Washington for
Jesus."(6)

Jim Bakker claimed that the PTL sent "a large monthly contribution
to Mark Buntain whose overseas ministry feeds 12,000 children a
day."(5) However, the Charlotte Observer reported in 1979 that the
PTL raised thousands of dollars for foreign missions that never went
to the missions.(23) In 1986 the PTL claimed it was in the process
of building a School of Evangelism which would use missionaries,
radio, and television to send its message around the globe. This,
as with many other Bakker schemes, never happened.(4,23) At that
time PTL television shows were being broadcast in Japan, Taiwan,
the Philippines, and Thailand.(4)

Jim Bakker's daily TV show reached an estimated 5.8 million households
each month during 1986.(11) After losing Jim and Tammy Faye Bakker
in 1987, "The PTL Club" broadcasts went from 67 TV stations down to
32 stations, and its viewing audience dropped by half.(2)

Govt Connections: Presidential candidate Ronald Reagan made an
appearance on PTL network in 1980 where he told the audience,
"[w]e may be the generation that sees Armageddon."(6)

James Watt was Secretary of the Interior in the Reagan
administration.(14)

Bakker had his photo taken with Presidents Jimmy Carter, Ronald
Reagan, and George Bush. (It is unclear whether they were in office
at the time the photos were taken.)(23)

Private Connections: Television preachers Oral Roberts and Kenneth
Hagin made large contributions to the PTL during one of its financial
crises.(6)

Jimmy Bakker was one of the founders of the Ad Hoc Committee on
Religious Television Research, a group founded to determine whether
religious TV viewing decreased church attendance. The study's finding
indicated no decrease in church attendance as a result of religious
television viewing. Co-founders of this committee were the National
Council of Churches, the U.S. Catholic Conference, the National
Religious Broadcasters, Christian Broadcasting Network, the Old Time
Gospel Hour (Jerry Falwell), the Southern Baptist Sunday School
Board and other independent Christian broadcasters.(6) Bakker
helped Paul Crouch launch the Trinity Broadcasting Network.(11)

Guests who have made appearances on the Bakker's TV show include:
evangelists Billy Graham, Oral Roberts, James Robison, and Robert
Schuller; actors Mickey Rooney, Roy Rogers and Dale Evans, Pearl
Bailey, Anita Bryant, Little Richard, and Mr. T.(23)

Misc: "The Jim Bakker Show owed its popularity in part to the fact
that it connected some of the symbolic features of sect-like
fundamentalist Protestants with those of church-like mainline
Protestants...[It] cast the born-again movement as a powerful and
growing cultural force in American society and in the world."(3)

Speaking about the rise of an entrepreneurial movement in Pentecostal
Christianity author Susan Harding wrote of the PTL: "It reached its
apogee in Jim and Tammy Faye Bakker's Heritage USA, a kind of
postmodern pentecostal mecca. Their 'inspirational theme park'
conspicuously celebrates consumption, play, excess, indulgence,
immediate gratification, wild swings of growth and crisis, anti-
hierarchy, feminization, polymorphous perversity, 'name it/claim
it,' visual images, spectacle and narrative fragmentation, disposable
identities, movement, artifice, depthlessness and decenteredness.(9)

According to author Sara Diamond, Jim Bakker paid Washington public
relations man Peter B. Teeley $120,000 to serve as PTL's Washington
"liaison."(6)

On the day following the trial the Charlotte Observer commented:
"The verdict in the Jim Bakker trial reflects a fundamental
distinction in American law. In soliciting donations from his
flock, a preacher may promise eternal life in a celestial city
whose streets are paved with gold, and that's none of the law's
business. But if he promises an annual free stay in a luxury hotel
on Earth, he'd better have the rooms available."(23)

Comments: As Ben Armstrong of the National Religious Broadcasters
said, "In many ways, Jim and Tammy are the PTL."(10) The Bakkers
have no political ambitions, no political connections, but are in
many ways just a reflection of current society in the United States.
Through the PTL the Bakkers presented their personal soap opera
live on national television and allowed it to be supported by the
U.S. public.

Sources:

1. "Jim Bakker Indicted on Fraud Charges," Fund Raising Management,
   Jan 1989.

2. Russell Shaw, "TV Ministries Gaining Ground After Scandals,"
   Electronic Media, Jan 30, 1989.

3. Louise Bourgault, "The 'Jim Bakker Show': The Program, Its
   Viewers and Their Churches," The Journal of Communication and
   Religion, Mar 1988.

4. Letter from Sam Johnson, PTL Ministry, Dec 8, 1986.

5. Letter from Jim Bakker, PTL Television Network, Aug 8, 1983.

6. Sara Diamond, Spiritual Warfare (Boston, MA: South End Press, 1989).

7. "God and Money: Sex Scandal, Greed and Lust for Power Split the
   TV Preaching World," Newsweek, April 6, 1987.

8. "Divided Pentecostals: Bakker and Swaggart," The Christian
   Century, May 6, 1987.

9. Susan Harding, "The World of the Born-Again Telescandals,"
   Michigan Quarterly Review, Fall 1988.

10. David Earle Anderson, "The 'Holy War' for Ratings,"
    Christianity and Crisis, May 4, 1987.

11. "Power, Glory--And Politics," Time, Feb 17, 1986.

12. "Jerry Falwell Is Not Just Another Baptist Minister,"
    Christianity Today, Mar 18, 1988.

13. "Can Jim and Tammy Make a Comeback?," U.S. News & World Report,
    Oct 19, 1987.

14. "Fresh Out of Miracles," Newsweek, May 11, 1987.

15. "TV's Unholy Row," Time, Apr 6, 1987.

16. Richard N. Ostling, "Jim Bakker's Crumbling World," Time,
    Dec 19, 1988.

17. Facts on File (New York, NY: Facts on File, 1989).

18. Terry C. Muck, "Healing the Church--After Bakker: Thanks to a
    North Carolina Jury, a Time of Recovery Can Come to American
    Christians," Christianity Today, 1989.

19. "An Unholy War in the TV Pulpits," U.S. News and World Report,
    April 6, 1987.

20. Richard N. Ostling, "Falwell Throws In the Towel," Time,
    Oct 19, 1987.

21. Richard N. Ostling, "Tuesday, the Rabbi Bought PTL," Time,
    Oct 17, 1988.

22. "Praise the Lord, Pay IRS," Time, May 2, 1988.

23. Frances FitzGerald, "Jim and Tammy," The New Yorker,
    April 29, 1990.


---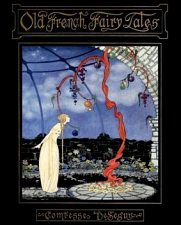 ---
HiddenMysteries.org is a publication of TGS Services
Please direct all correspondence to
TGS HiddenMysteries, c/o TGS Services,
22241 Pinedale Lane, Frankston, Texas, 75763
---
All Original Content and Design © HiddenMysteries - TGS (1997-2007)
HiddenMysteries.com Internet Store ~ HiddenMysteries Information Central
Texas National Press ~ TGS Publishers Dealers Site
All Rights Reserved
The articles being presented and published are not necessarily the views or the research of TGS HiddenMysteries. TGS may or may not agree with the assumptions, the articles, or the conclusions of the authors. Each article is presented to give everyone every possible source to TRUTH available. Discerning TRUTH is the responsibility of each reader.

We welcome challenging viewpoints from all sources...even opposing viewpoints. In diversity of views we can still find the research and documentation valuable, whether we agree with the views of the author or not.