---
Goodbye Mobutu, Hello Kabila
Pat Robertson Abandons
Former Ally In Zaire,
Invites Rebel Revolutionary To U.S.
Church & State Magazine, June, 1997

After years of close relations with Zaire's dictator President Mobutu Sese Seko, televangelist Pat Robertson is apparently ready to embrace the next leader of the troubled African nation.

According to The Wall Street Journal, Robertson sent a personal letter and lawyer Pat Mitchell to Zaire in April to extend greetings to rebel leader Laurent Kabila, whose troops were then moving relentlessly toward the capital of Kinshasa.

The letter, written on Christian Broadcasting Network stationery, discussed Robertson's long held concern for the Zairian people and his self-professed efforts to root out corruption in the Mobutu government.

Perhaps most surprising was Robertson's invitation to Kabila, a former Maoist revolutionary and alleged former kidnapper of American citizens, to visit him in America.

"I would like to extend to you my cordial invitation to visit the United States as my guest in any way your schedule would so permit," Robertson wrote.

If a personal visit was not possible, Robertson offered Kabila the services of his attorney to "offer assistance to you in a wide range of enterprises which I hope would be of benefit to you and the nation of Zaire."

It appears that this invitation will go unanswered. One rebel official told The Wall Street Journal, "To be honest, at first we thought it was a joke. After all his support for Mobutu, Pat Robertson was coming to befriend us. We don't want people like that giving us things or doing business with us."

The official told the newspaper Kabila didn't want to make enemies either, so Robertson's emissaries were treated politely. "We suggested they contact church hospitals in our area," he said.

The letter and subsequent invitation have come into question for a number of reasons. The primary concern for many is why Robertson would act so warmly towards Kabila after serving as one of Mobutu's most ardent supporters for the past four years. As international support for the brutal Mobutu dictatorship plummeted, Robertson was virtually alone in his unwavering alliance with the Zairian president.

After attempts at democratic reform had failed in 1993, President Bill Clinton imposed sanctions on the Mobutu dictatorship. Desperate, Mobutu went to Robertson for assistance and received it.

The religious broadcaster and conservative lobbyists on Capitol Hill hired by Mobutu sought to change government policy and public opinion in favor of the Zaire regime. Arguing that the dictator recognized the mistakes he had made in the past and was now ready to make amends, Robertson invested a great deal of political capital in the attempt. Ultimately, those efforts were unsuccessful.

Another point of contention surrounding this unusual letter is Robertson's personal investments in Zaire. Although best known to the public as a religious and political figure, Robertson is also an extraordinarily successful businessman. His highly lucrative investments include ownership of the Family Channel and control over International Family Entertainment Inc. and the Christian Broadcasting Network.

Robertson's efforts in Zaire began in the early 1990s. He produced a series of televised evangelistic crusades from Kinshasa, although most of the population cannot even afford radios.

The religious work was accompanied by business endeavors through the African Development Company (ADC). The company was intended to take advantage of mining, lumber, power generation and agricultural opportunities. Robertson also received diamond concessions from the Zairian government.

Defending his activities, Robertson said his motivations for working with the dictator had nothing to do with gaining favor from Mobutu's government, but instead were "to help the suffering people of Zaire."

By the fall of 1995, however, Robertson realized the businesses had no future and he closed all operations in Zaire.

Now, critics are wondering if Robertson is planning to again start up business "enterprises" in Zaire by gaining favor with Kabila. (Kabila's forces swept into Kinshasa May 17, just weeks after the letter from Robertson, and now control the country. Kabila has renamed Zaire the Democratic Republic of Congo.)

Robertson's spokesman in Virginia, Gene Kapp, told The Wall Street Journal that the "enterprises" Robertson referred to are "his spiritual efforts which he can bring to bear and his entrepreneurial skills." Kapp added that he knew of no specific business plans for Robertson in Zaire.

However, the Journal reported that Arkansas entrepreneur Max Boulle, director of American Mineral Fields Inc., says he approached the televangelist recently after being awarded a $1 billion dollar mining contract by Kabila's forces.

Boulle said that he discussed Robertson's long held interest in restoring the Benguela railway line, which would connect Zaire's mineral-rich Shaba province to the Angolan port of Lobito. Boulle believes a concession for a revamped Benguela railway, which was destroyed in the Angolan civil war, could produce staggering profits as Zaire's copper and cobalt industries revive.

In other developments regarding Robertson:

-- Leaders of the Christian Coalition sponsored a "racial reconciliation" conference in Baltimore, Md., May 10 that drew several hundred attendees.

The "Congress on Racial Justice and Reconciliation" was an outgrowth of the Coalition's Samaritan Project, a program created by CC Executive Director Ralph Reed to expand the African-American presence in the mostly white organization.

While speaking at the conference, Robertson sometimes lapsed into what he apparently considered street language. Talking about his brief stint early in his career as an inner-city preacher, Robertson described himself and a clergy colleague as just two "honkies" on a corner.

The televangelist also sought to identify with his mostly African-American audience by claiming to have been oppressed by the authorities. While preaching in an area beset by race riots, Robertson said he stared into the jaws of a policeman's German shepherd. This, he said, put him in touch with what it's like to be "put down by The Man."

In fact, Robertson's brush with oppression was likely fleeting. The religious broadcaster grew up in comfortable circumstances as the son of the late U.S. Sen. A. Willis Robertson, a conservative Democrat who was part of Virginia's staunchly segregationist political establishment.

Americans United staffers who attended the Coalition's "racial reconciliation" conference say the project's prospects for success appear somewhat limited. Most of the attendees were from churches that have received cash outlays from the Coalition. The emphasis at the Baltimore meeting was on religious worship, and there appeared to be little substantive political dialogue underway.

Though Robertson may feel as if he has been oppressed, his financial well being is still the envy of most Americans, and it may be about to get better.

According to a May 15 story in The Washington Times, media mogul Rupert Murdoch is currently in negotiations to purchase Robertson's International Family Entertainment Inc. in a deal worth $1 billion. Murdoch reportedly has been negotiating for months to buy the company that owns the Family Channel, a popular cable television network that reaches an estimated 69 million homes.

While Murdoch -- a political conservative -- would probably have much in common with Robertson on the political front, the two might part company on television programming. Murdoch is probably best known for owning Fox Television Network, which has been successful with sex-oriented shows such as "Melrose Place" and "Married with Children."

Pat Robertson has given Republican candidate for Virginia governor James S. Gilmore III a $50,000 donation. According to The Washington Post, this donation to Gilmore, who now serves as the state's attorney general, is one of the single largest gifts to the campaign from any one donor.

However, this contribution isn't the first from Robertson to Gilmore. In fact, just four years ago, while running for attorney general, Gilmore also received a $50,000 campaign donation.

The largesse from Robertson became an issue in Virginia last August when state Sen. Joseph V. Gartlan asked Gilmore to rule on the legality of Christian Coalition voters' guides and other involvement in politics. Gilmore declined, and critics questioned whether Robertson's support affected the attorney general's judgment.

Bert Rohrer, spokesman for the Democratic Party of Virginia, told The Post, "This adds to serious questions of conflict that already have been raised about Jim Gilmore's fund-raising practices. He ducked a legitimate opinion request that could have resulted in restrictions being placed on Mr. Robertson's political apparatus, and now he's accepted a total of $100,000 in contributions."

Christian Coalition spokesman Greg Mueller dismissed the criticism, saying "desperate Democrats" are attempting to play a "religious bigotry card."

"Pat Robertson is a longtime resident of the State of Virginia," observed Mueller. "His family dates back to when his father was a U.S. senator. His family has personally given money in support of good conservative mainstream Republicans and he has every right to do that."

--Steve Benen


©Americans United for Separation of Church and State, 1997. All rights reserved.

THE ROBERTSONS

Virginia Beach.
Religious broadcaster Pat Robertson, 67, says International Family Entertainment is in negotiations with News Corp. and NBC to sell a substantial part of company. Business Week reports that a sale to Rupert Murdoch's News Corp. for about $1.4 billion would include premium for class-B shares, which Robertsons hold in abundance. IFE properties include The Family Channel, The Family Channel De Las Americas and MTM Entertainment. Robertson is chairman of PorchLight Entertainment, StarGuide Digital Networks and Asia Pacific Media Corp. Founder and chancellor of Regent law school. Robertson and son Tim created IFE in 1989 to purchase Family Channel from Christian Broadcasting Network, then took IFE public. IFE President and CEO Tim, 42, is eldest of four siblings. Graduated U.Va. and Gordon Conwell Theological Seminary. In 1980 helped run new CBN station in Boston. Returned to Virginia Beach, steadily climbed at company. Pat is son of late Sen. A. Willis Robertson. Graduated Yale Law School in 1955, New York Theological Seminary in 1959. Founded CBN by purchasing a Portsmouth TV station with $37,000.

Pat Robertson: $130 million
Tim Robertson: $60 million


---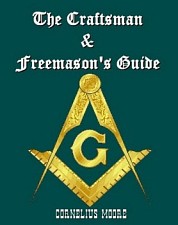 ---
HiddenMysteries.org is a publication of TGS Services
Please direct all correspondence to
TGS HiddenMysteries, c/o TGS Services,
22241 Pinedale Lane, Frankston, Texas, 75763
---
All Original Content and Design © HiddenMysteries - TGS (1997-2007)
HiddenMysteries.com Internet Store ~ HiddenMysteries Information Central
Texas National Press ~ TGS Publishers Dealers Site
All Rights Reserved
The articles being presented and published are not necessarily the views or the research of TGS HiddenMysteries. TGS may or may not agree with the assumptions, the articles, or the conclusions of the authors. Each article is presented to give everyone every possible source to TRUTH available. Discerning TRUTH is the responsibility of each reader.

We welcome challenging viewpoints from all sources...even opposing viewpoints. In diversity of views we can still find the research and documentation valuable, whether we agree with the views of the author or not.