---
Sex scandal fallout ends
rabbi-exec's career
Sex scandal fallout ends rabbi-exec's career 01/23/01
BY JOSH MARGOLIN
STAR-LEDGER STAFF

The sex and abuse scandal that has laid waste to the reputation of a prominent Bergen County rabbi has now claimed the career of the chief executive of the largest Orthodox Jewish organization in the world.

Rabbi Raphael Butler of Queens resigned Friday as executive vice president of the Manhattan-based Orthodox Union, less than a month after a special investigative commission found that inaction at the top of the organization allowed decades of abuse by Rabbi Baruch Lanner of Fair Lawn to continue unchecked.

The resignation took effect immediately, and there was no attempt to sugarcoat it as the Orthodox Union made it clear that Butler quit because he was one of the leaders who knew about Lanner's activities long before they were made public.

Lanner was found to have abused -- sexually, physically and emotionally -- teenagers entrusted to his care while he ran the New Jersey region of the National Conference of Synagogue Youth, the Orthodox Union's youth organization, and worked at two New Jersey yeshivas, both of them high schools.

Criminal investigations into Lanner's activities in Bergen and Monmouth counties are continuing.


---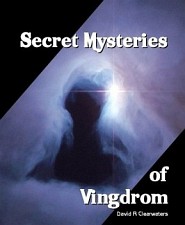 ---
HiddenMysteries.org is a publication of TGS Services
Please direct all correspondence to
TGS HiddenMysteries, c/o TGS Services,
22241 Pinedale Lane, Frankston, Texas, 75763
---
All Original Content and Design © HiddenMysteries - TGS (1997-2007)
HiddenMysteries.com Internet Store ~ HiddenMysteries Information Central
Texas National Press ~ TGS Publishers Dealers Site
All Rights Reserved
The articles being presented and published are not necessarily the views or the research of TGS HiddenMysteries. TGS may or may not agree with the assumptions, the articles, or the conclusions of the authors. Each article is presented to give everyone every possible source to TRUTH available. Discerning TRUTH is the responsibility of each reader.

We welcome challenging viewpoints from all sources...even opposing viewpoints. In diversity of views we can still find the research and documentation valuable, whether we agree with the views of the author or not.