---
THE JEHOVAH WITNESS MURDERS
By James Kostelniuk
A father who lost his children writes of murder and betrayal inside the Jehovah's Witness community
I was at home with my wife, Marge, when the RCMP officer arrived. My mind raced frantically through all the possible reasons for his visit. He was dressed in plain clothes, and I guessed by his demeanour that this was not a routine call. I remember thinking that he didn't look the way you'd expect a policeman to look - that is, calm and impersonal. In fact, he appeared very nervous.
The officer looked as if he needed something solid to sit on, and I offered him a seat at the kitchen table. He took the chair gingerly, as though it might break. Looking down, he paused for what seemed like a very long time. I heard the piece of paper he had taken from his pocket rattle in his hands, and it was only then that I noticed he was shaking. I thought, "Something terrible has happened." Then I realized I, too, was trembling.
Finally the words came. "Are you the father of Juri and Lindsay Kostelniuk?" I braced myself and told him that I was.
"I'm sorry to inform you that they and their mother, Kim Anderson, were murdered in Burnaby, British Columbia, at about 12:30 p.m. today. Jeff Anderson, Kim's husband, is in police custody."
The room careened, and a wave of nausea swept through me. I felt fragmented, as if a part of me were watching from every corner of the room.
"How . . . did they die?" I managed to ask. "What kind of weapon?"
The officer looked down at his piece of paper and cleared his throat. "It was a shotgun murder, sir."
Another wave of nausea. I held my stomach and doubled over in agony. "A shotgun?"
Marge's voice rose with emotion. "Why the children?" she cried. "What did they do . . . ? Why . . . ?"
The officer grimaced and shrugged his shoulders helplessly. "I'm sorry," he said. "That's all the information I have."
What could he say? What could anyone say?
That day - August 29, 1985 - would mark the end of my life as I had known it, and the beginning of unthinkable anguish and unending heartache. It would also mark the beginning of a relentless quest for answers that would force me to examine the darkest corners of human experience.
As a kind of therapy, I began to keep a journal, recording my dreams and memories of my first wife and the children. This activity led me to realize how little I knew about their lives after our separation. I began to translate the great void left by their murder into a need for information, without which I would never understand their deaths. And I increasingly began to focus on Jeff Anderson, the man who had killed them, as the only source of that information.
In early April, 1987, when I went to the mailbox to collect my mail, among the various bills I found a thick, white, business-size envelope neatly addressed to me. The upper left-hand corner read, "Jeff Anderson, Inmate, Kent Institution, Agassiz, British Columbia."
The letter was dated April 2, 1987, and began, "Words can't begin to express the anguish for the horrible thing I've done . . . .
I made the decision to reply about a month later. That first exchange began a correspondence that would drag out over five years. It would eventually reveal all of the information I hungered for.
When I met Kim Evans in the spring of 1972, at the house of a friend, I was twenty-five, single, and looking for a compatible Jehovah's Witness girlfriend. Kim was just eighteen, a recent high-school graduate. She was a second-generation Jehovah's Witness, not a convert to the faith as I was, and she had never known any other life.
Kim and I married the next year and stayed together for almost six years, most of them not very happy. Kim was a practical household manager and an excellent mother to Juri, born in 1974, and Lindsay, born in 1977, but she was often depressed. I fulfilled my duties as a provider, but fell,far short of Kim's image of the ideal Witness husband. According to Witness doctrine, the man of the family is to be its spiritual head, guiding its members along the straight and narrow and keeping them faithful. Instead of providing stability, I began to express deep dissatisfaction with the Jehovah's Witness faith. My doubts threatened to draw Kim and our children further and further away from what she saw as its safety.
In April, 1975, I watched the Vietnam War come to an end on the evening news. The war and all of its atrocities had been repugnant to me, but the Jehovah's Witnesses almost seemed to view its end with disappointment; Witness doctrine interprets war as a sign of chaos that could trigger Armageddon and the dawn of Christ's Kingdom. Witnesses were disappointed that the world seemed to be moving towards peace. I started to realize that 1975 was not going to be different from any previously earmarked dates for the day of great reckoning, and I tried to convince Kim that these expectations were foolish. She refused to question or even discuss Witness doctrine with me. Time after time, she told me to take whatever questions or doubts I might have to the elders.
Three years later, I decided to leave the Jehovah's Witnesses. I knew it would mean the end of my marriage, and I knew I would have to confront what it meant for my children: Jehovah's Witnesses believe their children would be better off dead than raised by an unbelieving parent. Knowing how strongly Kim felt about her faith, I had decided to leave our children's religious education in her hands.
Kim said that she would find a new father and spiritual role model for her children, one who could give her the ideal family life she had always wanted.
---
In May, 1980, a month after Kim received official notification of our divorce, she left the children with her mother, Jackie, and set off on a week-long holiday to Maui. She stayed at a small bed-and-breakfast where several other Jehovah's Witnesses were vacationing.
There she met Jeff Anderson, a Witness five years younger who introduced himself. Unbeknownst to Kim, he had just fled to Maui from his home in Texas, where he was wanted by local police for shoplifting. He had left with little more than $300, a suitcase, and the clothes on his back. By the end of the week, he had declared his love for Kim. When asked for a response, she smiled nervously and said, "I don't know. I feel scared." Anderson told her he would like to move closer to her - to Canada - to continue their relationship. She said she would like that.
After a number of long-distance phone calls and many letters, Anderson left Maui to live near Tacoma, Washington, where he told Kim he had obtained a job "in business." On weekends, he would cross the border into Canada to visit. In June, 1981, he proposed, and Kim accepted. They were married soon after in Texas. Kim moved with the children to Houston.
Kim quickly discovered that Anderson had lied to her from the moment they met. He had led her to believe he had an established life, but his so-called career, in radio, was a casual job. He also revealed he had no money to cover her airfare from Canada, or the rent and the security deposit on their new apartment.
Anderson started earning a small income as a machinist in his brother's shop, but it was not enough to sustain two children and two adults. Kim had to draw from her own meagre savings to keep the family going and eventually had to dip into the children's savings accounts to pay for necessities.
Kim became frightened by their financial situation and Anderson's increasingly bizarre behaviour. He insisted on controlling everything the family did: the shopping, the cleaning, what the children wore, where they went, and what Kim did with her time. Kim felt a revulsion towards sex that she had also felt in our previous marriage, but which was now exacerbated by her growing anger at and fear of Anderson. When she refused to "fulfill her duty as a wife," he threatened violence and the intervention of Witness elders.
Kim relocated to Calgary. Terrified that I would find out about her domestic situation and try to get custody of the children, she told no one about her problems.
Puzzled as to why Kim had moved back so soon after arriving in Houston, I telephoned her. She told me there was no reason to be concerned. When I told Kim that I wanted to visit the children, she objected vehemently. She bluntly stated that a September, 1981, issue of The Watchtower had announced a policy regarding "disfellowshipment," or expulsion from the community. All Jehovah's Witnesses would risk permanent disfellowshipment if they associated with a disfellowshipped or lapsed Witness in any way. She intended to follow that policy to the letter.
"But Juri and Lindsay are so young," I protested. "They're not old enough to make that kind of decision about their father."
Kim replied slowly and thoughtfully, "They probably don't want to make that decision, but they do want to please Jehovah."
Meanwhile, Anderson drove to Burnaby, B.C., where Kim had by then moved, determined to settle the issue of his marriage. Their arguments escalated to such a degree that the children became emotionally distraught, frequently crying or lashing out in anger. Unable to bear the situation, Kim contacted the local elders. She made accusations against Anderson, confident that what she told the elders would convince them a permanent separation was justified. Instead, they ordered the couple to get back together. Kim went home shocked and bewildered.
In July, 1984, Kim met with a social worker at the Ministry of Social Services, who advised her to leave Anderson immediately for the protection of the children. Anderson contacted the Witness elders, who ordered Kim to return to her husband. She refused, and won back the approval of the congregation by putting in more and more pioneer hours preaching door to door. Her respectability was restored.
I periodically phoned Kim to request visits with the children, but except for one occasion when I was allowed to visit Lindsay, I was always given the party line: the children wished to obey Jehovah and avoid association with those who had been disfellowshipped. Kim remained polite and pleasant - as though what she was saying were natural and reasonable - but calmly explained that I could not expect to see my children again unless I returned to the Witness fold.
As it was highly unlikely I would ever become a Jehovah's Witness again, I reluctantly came to accept that I would probably not have a relationship with either of my children until they were mature enough to make decisions for themselves. I could only hope they would not blindly follow Witness teachings for the rest of their lives.
My own life had taken a turn for the better when I met Marge Erhart Romanyshyn in 1980. We were married in 1981 in a United Church ceremony. Our marriage was stable and loving.
My children, physically separated from me, frequently appeared in my dreams; I often experienced periods of intense sadness and longing for them. I also felt guilty for having left my family in the hands of the Jehovah's Witness community. In many ways, I felt I had achieved my personal happiness at the expense of my children, and I expected God to punish me for my selfishness.
In May, 1985, I noticed a small, dead animal on the road. As I went closer, I saw it was a freshly killed young robin. The sight of the crushed body upset me deeply and I could not get the image out of my mind. I told myself that I was being irrational, but I felt convinced it was a bad omen that had something to do with my children. For many days afterwards, I worried about them.
Though the feeling eventually subsided, I continued to feel vaguely uneasy, and several times had to fight the impulse to phone Kim to ask how the children were doing.
Jeff Anderson, meanwhile, moved into a basement apartment down the street from the Beta Avenue apartment complex in Burnaby where Kim and the children lived, and attended the same Witness congregation.
Kim refused to answer his lengthy and frequent letters, and Juri and Lindsay eventually stopped acknowledging him in public.
Anderson's behaviour became increasingly disturbing. Kim was forced to change the locks on her doors and lock her windows at night after she found Anderson lurking around the apartment on more than one occasion. On hearing that she and the children were leaving for a vacation, he punctured the tires on Kim's car to prevent them from going.
Anderson's mother visited Burnaby in late July, hoping to talk him into coming home with her to Houston, but he was consumed by the idea of getting back together with Kim and the children, and refused to leave Burnaby without them. His mother begged him to forget all about Kim, but to no avail.
Anderson began to think about buying a gun that spring, but he was not familiar with Canadian gun laws. He answered a newspaper ad for a .357 Magnum handgun, the same model he had owned in Houston, but the owner refused to sell it to him without a Firearms Acquisition Certificate. He subsequently succeeded in buying an illegal shotgun for $100. After buying a box of twenty-five shells, he sawed off much of the barrel of the gun, put three shells in the chamber, and stored the gun and ammunition under his bed. He also began to compose a letter to Kim's mother and stepfather.
In late July, 1985, over two years since I had visited Lindsay and three years since I'd seen Juri, I had a frightening series of dreams, all in the same night. I was so distressed that I telephoned Kim as early as possible the next day to ask about the children.
When she answered the phone, there was a cheerful tone in her voice I had not heard in some time. She updated me on the children's progress in school. Eight-year-old Lindsay had done especially well in her first two years of elementary school and was looking forward to grade three; ten-year-old Juri was maturing into a serious young man who loved mathematics and television programs about outer space. I had the impression that Kim had found stability and happiness after her separation from Anderson and was embarking on a new chapter in her life. My concerns vanished.
I once again asked Kim if I could come to Burnaby to visit the children, and she once again told me they did not wish to disobey Jehovah. When I persisted, she offered to put the children on the phone so they could tell me themselves. Remembering the last time I had tried to speak with Juri on the phone - a painful conversation in which he had barely said a word - I declined her offer.
Kim seemed pleased I was being co-operative and continued to talk to me about the children, once again letting me know they would probably be quite happy to visit with me should I again become a Jehovah's Witness. At no time in our conversation did she mention Anderson.
---
In early August, Jeff Anderson left Burnaby for a three-week motorcycle tour of the southwestern United States. During his absence, his basement apartment at 250 Beta Avenue accidentally flooded and one of the building's caretakers, also a Witness, discovered the gun and ammunition among Anderson's belongings. Understandably concerned, she consulted with two local Witness elders, who confronted Anderson when he returned. Knowing he was depressed, they asked what he was planning to do with the weapon. Anderson at first claimed he needed the gun for self-defence, then confessed he had been thinking about suicide. He angrily demanded the return of his property, but the elders refused, and the gun was handed over to the RCMP on August 24, 1985.
That same day, Anderson went out and bought a semi-automatic twelve-gaugeshotgun on a line of credit he had just obtained on a new credit card. Once again he sawed off part of the gun barrel, bought a box of ammunition, and loaded the chamber.
The next day, a Burnaby RCMP constable visited Anderson's apartment to question him about the seized weapon. Anderson produced a United States passport and told the officer he was in Burnaby to reconcile with his estranged wife. He explained he was familiar with firearms as a former security guard in Texas and did not have the necessary Firearms Acquisition Certificate for the shotgun because he hadn't realized he needed one. When asked why he had sawed off the barrel of the gun, he said it was easier to handle that way. The constable told Anderson it was illegal to shorten a shotgun barrel and said he would be making inquiries about him in Texas.
The constable did not receive any information about Anderson from Texas and, as a result, saw no need to follow up. At the time of his visit, he was unaware of the new shotgun Anderson had bought the day before, which had been placed in a closet below the stairway, freshly oiled and filed, just as the officer knocked on Anderson's door.
On the morning of August 29, 1985, Anderson wrote the final portion of the suicide note he had been composing since early spring. The note was addressed to Kim's mother and stepfather, Jackie and Norman Cole. In it, he expressed sorrow for "the terrible thing I've done," complaining about the "pain," "heartache," "rage," and "frustration" that Kim's "indifference" had caused him, the fact that Kim seemed to be "enjoying her freedom" and "rubbing" his "face in it." He ended the letter with the assertion that he no longer deserved to live, "and wouldn't want to anyway without Kim."
After finishing the letter, he took a short motorcycle ride. When he returned to his apartment, he placed the sawed-off shotgun upright in a large paper grocery bag and covered the barrel of the gun with a camera-tripod box. There were three shells in the barrel of the gun, and he put the remainder of the ammunition - twenty-two shells - in his jacket pockets. Shortly after 11 a.m., he telephoned Kim.
When Kim answered the phone, Anderson hung up without saying anything. Possibly thinking it might have been her mother calling, she immediately phoned Jackie.
After hanging up the phone, Anderson left the suicide letter in his apartment and walked the half block to Kim's apartment, #107-205 Beta Avenue. When he arrived at the front door, he took the gun out of the bag. Finding the front door unlocked, he entered the apartment, quietly closed the door behind him, and took two or three steps down the hall to the kitchen.
Anderson found Kim sitting at the kitchen table in her nightgown, talking to her mother on the phone. Holding the shotgun at waist level, he pointed it at her and waited for her to notice him. He asked her to hang up the telephone and told her he needed to talk. Kim stared at him for a moment, then calmly told her mother, "I have to go. There's a shotgun pointed at me." Jackie asked if she should call the police, and Kim said yes. She hung up the phone and stood up.
The telephone rang moments later but neither of them moved to answer it. Standing in the doorway between the hall and the kitchen, Anderson asked Kim to go into the bedroom. Thinking he intended to force her to have sex with him, as he had done before, she stated she would not - "That would be rape." Anderson explained he only wanted to talk. He also warned her she should take him seriously, and asked if she knew "what a sawed-off shotgun will do." She nodded in the affirmative, but when he moved closer to her, she confidently brushed past him, shoving the gun a little to one side and saying, "I don't know about you, but I am going to fix lunch for the kids."
Anderson went looking for Juri and Lindsay, and found them in their back bedroom standing together near a window, looking frightened. He stuck his head in the doorway and said, "Kids, don't worry, I am just here to talk. Nobody is going to get hurt," then went back to the kitchen. Kim seemed more concerned now that Anderson had located the children. "Let them go," she said, "and you can have me." Anderson refused.
The telephone rang and Kim answered it. rcmp Constable Mel Trekofski told Kim he was phoning in response to Jackie Cole's call. Kim sighed with relief, and a four-minute telephone conversation followed, in which Trekofski spoke first with Kim and then with Anderson.
Kim: "Ah, will you please. . . . My kids are. . . . He's going in the bedroom with a shotgun on my kids. Hold on, please."
Trekofski: "Okay, who's there, who's there?"
Kim: "It's Jeff, my husband."
Trekofski: "Is he drunk?"
Kim: "No, he's very serious."
After a few further exchanges, Trekofski asked, "What do you think he's going to do?" Kim replied, "I don't know - he's putting a chain on the door right now." A little later, she said, "He's closing the curtains - he doesn't want the public to know." Later, Trekofski asked, "Why won't he talk to me now?"
Kim: "Why won't you talk to him, Jeff? [To Trekofski] He's told me to get off the phone and come in there."
Trekofski: "Pardon me?"
Kim: "He's told me to get off the phone and come in there. Wherever that is, I don't know, whether it's in my kids' room or my room, and he won't talk to me. No, he doesn't seem to want to, but he does have a sawed-off shotgun."
Trekofski: "Sawed-off?"
Kim: "I'm very scared for my kids."
After further exchanges, Anderson finally came to the telephone. Trekofski identified himself and said, "We'd like to settle things, you know. We would like to help out if we can."
Anderson: "I don't think you can. It's reached a desperate situation. Now, there is a possibility that I will give it some thought the longer you stay away. We both . . . . Everyone sees these standoffs on the news. We know how it happens. Let it happen like that for three or four hours. Maybe she will feel the pain and the misery that I felt."
Trekofski: "Well, you are not going about it the right way, Jeff."
Anderson: "I'm sure they're pulling up right now outside. If they charge, if they do anything,
I will have to hurt her. I will have to shoot her, then the children."
Trekofski: "Ah, don't do that."
Anderson: "There's a chance you can talk me out of it if you stay away. I'll keep in contact with you over the phone. Just stay away for now."
Anderson then hung up the phone. It was 11:16 a.m. By that time, rcmp officers had surrounded the townhouse. They made no attempt to enter because of Anderson's threat to shoot Kim and the children if police made any attempt to intervene.
At that point, Anderson entered the children's bedroom. Kim instructed the children to move away from the window and sit on the lower bunk bed. Lindsay sat on the corner of the bed near the wall and Juri sat to the left of her. There was a deck of playing cards on the bed between them. Kim sat on a yellow milk crate at the end of the bunk bed, near the window.
Anderson pointed the gun at Kim and told her they were going to talk. The room was small and hot, and he refused to let Kim or the children leave. For over an hour, he angrily denounced Kim's rejection of him. Why was she so indifferent to him? Didn't she see he was in pain, how serious his condition was? Didn't she get his many messages, his letters? He asked about the things he had always wanted to know, questions she had not answered in letters or over the telephone or at the door when he had called on her.
Kim sat sideways to Anderson, with worry and fear in her eyes. She sat leaning forward with her hands clasped, sometimes supporting her chin in her palm. As Anderson talked, she occasionally turned her head and made fleeting eye contact with him.
He asked her if she was aware he had tried to do things "Jehovah's way." He said he had tried to live up to her standards, to Witness standards. Why was she prolonging their separation? Didn't she see how miserable everybody was? It seemed like their marriage would be in limbo forever. Did she never plan to get back together with him?
Kim said something about having failed at two marriages and that she would just as soon give up on marriage altogether. She tried to distract him by asking him questions, mostly about his motorcycle holiday. The children began to complain they were "hungry and tired." At one point, they asked Anderson if he was going to shoot them, to which Anderson replied, "No, I love you too much."
Anderson told Kim how much he loved her, how much he loved the kids, how he wanted her and the kids and himself back together again.
Anderson wondered aloud if he'd always been a little crazy. He thought that perhaps their unresolved situation had brought the craziness to the surface. He apologized for what he was about to do, telling her he hoped he had enough courage to turn the gun on himself afterwards. He told her he feared if he did not, the punishment would be worse - life in prison where a man could be raped and stabbed.
Anderson: "I'm so sorry. I have to do this."
Kim: "You don't have to do this."
Anderson: "No, I have to do this. I'm sorry, I'm a sick man."
Kim: "No, you're not. You can get help."
He asked if she had ever loved him, and she told him she had not loved him since she left him in Houston. He asked why she did not love him now, why she had stopped loving him. Her last words were, "I don't know."
Anderson asked Kim for one last hug. When she refused, he started shooting.
Why did Jeff Anderson kill Kim and my children? Why did I fail to save them? Why did God allow them to die?
After the murders, my life was framed by these three questions. It didn't matter how many times I was told they could never be answered. They continually looped back and forth in my subconscious like a monotonous chant. In desperation, I turned to psychotherapy. I repeatedly solicited my therapist's opinion of Anderson's mind and motives. Week after week, the therapist advised me that Anderson probably suffered from a personality disorder and it was impossible to understand an irrational act. Gently, he would always lead me back to the same place: "Anderson is not your problem, Jim."
A few months after the children's deaths, I had an extroardinary dream. Juri, Lindsay, and I were at a large indoor swimming pool. The water was bright blue near the surface and darker in the depths. Juri dived to the bottom, disappearing for a long time. When he resurfaced he walked towards me, offering glittering jewels retrieved from the bottom of the pool.
For the first time, I began to believe my children were safe in another dimension. I began to feel the healing breath of God blow through me.
One day that summer, Marge sat on our balcony with a cool drink in her hand, quietly weeping. It hit me at that moment to what extent she had put her own grief on hold during the past year in order to be the strong one. "I'm sorry," I said, inwardly resolving to become as strong a support for her as she had been for me. I thanked God for sending me this extraordinary woman.
On August 29, 1986, the first anniversary of the children's death, Marge and I visited their grave. We had visited many times earlier that spring and summer, and each time, Marge had carefully clipped the grass that covered it. As I watched her cut every blade with perfect evenness, frowning with concentration, I asked her why she always performed this task so thoroughly.
She sat back on her haunches and looked at me. "Because it's all I can do for them now," she said.
Jeffery Lynn Anderson was sentenced to three concurrent life sentences for first-degree murder. Currently serving time in a B.C. prison, he will not be eligible for parole until 2011. However, on August 29, 2000, he became able to apply for parole-ineligibility reduction under Bill C-45, the faint-hope clause.
James and Marge Kostelniuk founded the support group Family Surivors of Homicide in 1988. James Kostelniuk and Jeffery Anderson corresponded for five years, until Kostelniuk discovered Anderson had revealed to a Vancouver criminologist that he'd been sexually abusing one of Kostelniuk's children. Anderson later denied it, saying any comments he made were the result of pressure and manipulation. James Kostelniuk's book, from which this article was adapted, is called Wolves Among Sheep: The True Story of Murder in a Jehovah's Witness Community and will be published this month by HarperCollins Publishers.
© 2000 by James Kostelniuk

source:
http://www.saturdaynight.ca/

Related articles:
The Police Say it Was Suicide

You would see tears in my eyes

Jehovah's Witnesses and Mind Control

Why FEAR the Truth??

Blood on the Altar

Church Hires Convict - Molests Boy

Pentecostal Cult Promotes Child Sexual Abuse


---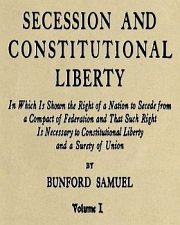 ---
HiddenMysteries.org is a publication of TGS Services
Please direct all correspondence to
TGS HiddenMysteries, c/o TGS Services,
22241 Pinedale Lane, Frankston, Texas, 75763
---
All Original Content and Design © HiddenMysteries - TGS (1997-2007)
HiddenMysteries.com Internet Store ~ HiddenMysteries Information Central
Texas National Press ~ TGS Publishers Dealers Site
All Rights Reserved
The articles being presented and published are not necessarily the views or the research of TGS HiddenMysteries. TGS may or may not agree with the assumptions, the articles, or the conclusions of the authors. Each article is presented to give everyone every possible source to TRUTH available. Discerning TRUTH is the responsibility of each reader.

We welcome challenging viewpoints from all sources...even opposing viewpoints. In diversity of views we can still find the research and documentation valuable, whether we agree with the views of the author or not.