---
Tears will stay!
Till justice is done...
I appreciate all your help David, without you there would never be any peace for me. I tried to get all our news stations to do a story on my boys, but the closest I got was Dateline said they would keep me in their files.

The rest just wouldn't come anywhere near. I am very thankful and have hopes that maybe justice can be done still.

I am also very grateful for kmedia.com. Also I am thankful for all who wrote and care about our children.

With love,
Roberta
---
Two young boys found murdered in the woods. They could not reach the trigger of the gun to kill themselves.

With mishandled evidence - lost evidence - story discrepencies - incompetent investigations - missing authorities - and still...
The Sheriff calls it Double Suicide.
The Investigating Officer Called it
Double M U R D E R S !
The first thing that is wrong in this 'so-called' double suicide case of Robert and Ben is the autopsy. It says the boys died at 9:30 A.M. The police were called to at 8:25 AM but they didn't come over to our house to investigate until 5:00 P.M. A lot of things can be changed in those lost hours.

When Deputy Mike Roberts came over to our house, he checked both my ex-husband's hands and mine for powder burns. They didn't have any. The autoposy report said there were powder burns on both boy's hands.

It wasn't till months later I found out an older brother taught Robert and Ben how to shoot the gun, SHORTLY before they died. That would explain the powder burns on their hands.

Deputy Roberts was very much distressed because he was the only one on the case. He said there should be at least 4 or 5. He was sure it was a double murder. At first I couldn't believe I heard a shot. I figured I must have imagined it, because my ex-husband never mentioned a shot.

It is extremely hard to realize and accept that the person you were married to for 22 years could be capable of killing one of his children. I drove in and met him coming out of the trail. He said they both killed themselves and the gun is there. He also said 'Don't go any closer'.

Deputy Roberts said he thought that the boy's father, John, drove down and killed both boys after I left the house that morning. My lawyer wants the police to close the case so he can compare DNA taken from Ben's right arm. If it matches Robert's blood, then we will know Robert was shot first.

Deputy Mike Roberts already established Benjamin's arms were too short to kill himself, when he tried it with his 10 year old son. I still have, on a tape, my son Robert saying, 'double murder'.

Sheriff Wirsing was going to get the tape analyzed to find out every word. He never did! I still have the tape, because I kept the origina1. The boys had made an actual map of the exact location in Watchtower magazines. I have copies of these maps. and all they had written.
Last, but certainly not least,
Robert being right-handed
could not shoot himself in the
left side of his head!
---
Update September 5, 2000
Patti Wensel at the BEE [newspaper] office called me and left a message on my answering machine Friday to call her at the BEE OFFICE. Due to Labor Day I returned her call today. She wanted me to know that due to the high volume of e-mail they got they were going to look into the file of my two deceased young sons, who were shot to death on 8/30/93. She didn't want me to be surprised if I saw something in the BEE. I would again like to thank all you wonderful people out there who CARED ENOUGH about our children to write. Does this mean MAYBE Justice?

Please keep those emails coming!

Roberta

---
Questions I have
1. Why wasn't the butter knife mentioned in report?
2. Why did I find the knife in the old car in the impound yard?
3. Why wasn't the public told there were maps that the boys had made notes and drawings of the exact location of the scene in their Watchtower publications? Why wasn't the public told of things written in Watchtowers about death and dying?
4. Why wasn't the public told of the well hidden connection of the involvement of the Watchtower Bible and Tract Society?
5. Which boy was murdered first?
6. Why wasn't the public told about the things Benjamin wrote in the Revelations Book?
7. My son Robert was shot in the left side of his head. (Robert was right handed)How can this happen?
8. Why were there no prints on the gun?
9. How can one boy kill himself and then the other use a butterknife to pry out the' long shell casing' from the gun so he could shoot himself? Can you imagine a boy seeing his brother shot, bleeding in agony or dead, taking the time to pry out the cartridge and continuing on with his own suicide???
10. Were Benjamin's arms long enough to shoot himself? Benjamin was 10.
These are just a few of the unanswered questions I have. If they were your children wouldn't you like justice?

---
Sept. 11, 2000
Dear Sheriff Heitkempter,

I have sent you much information on what I believe happened to my two sons on 8/30/1993. No matter how much I try I cannot get answers. There is a very real danger here. I have written many letters. Also calls I have had to make regarding the safety of my daughter Lisa. I know your hands are tied- due to the judge's decree added to the divorce papers. You know the Watchtower helped John get it in the decree that he can take her to the Kingdom Hall on his time, you know how the judge gave him permission to cajole her to go. Well it has been over 7 years now and I have no answers. When you talked to me you wondered what the motive is. How do you think it feels to have to worry about your daughter's safely when they are together? How do you think it is for me when I have to call 911 because I am worried about my daughters safety? How do you think I feel when I am forced to let her go to a place that thinks I should be dead and has no problems saying it, in their Watchtowers and Awakes and in their public talks. That is not good for Lisa to be thrown into a reverse situation where her father teaches her hate and with me she learn about God's great love for all people.

Her life and mine could be in danger. I am sending you another case scenario. If you don't care about me… care about Lisa..she shouldn't have to go through this hell. She tells me "You don't have to worry about me as long as I keep going to the hall. I asked her "what do you think will happen if you stop going? She says she is afraid to think! It is our responsibility to protect our little ones. They desperately need our protection. I want her to have a happy life, full of friends….not end up in the ground like her brothers.

Look into this! What will happen if you don't do anything?

Sincerely,
Roberta

---
Sheriff reopens case of Ogema brothers' deaths

Patti Wensel -The Bee Sept 21,2000

Sheriff Richard Heitkemper informed The Bee on September 13, 2000 that he has reopened the case of the 1993 deaths of two young boys in Ogema.

Heitkemper said he reopened the case of Robert and Benjamin Moore after he read the case file and had questions that he could not find the answers. After consulting with other law-enforcement officers, both in and out of Price County, Heitkemper decided to we open the case.

Price County Sheriff investigator Michael Roberts has been revealing the case files for approximately a year, according to Heitkemper. He added some physical evidence is currently at this date crime lab in Madison undergoing testing.

Heitkemper did not say if any charges would be filed in connection with this new investigation.

The bee made an open records request on September first to view of the contents of the case file. Heitkemper denied the bee's request, saying the case had been reopened and was actively being investigated. Heitkemper did say in a letter he would continue to advise the bee when the results of the investigation are complete.

Robert and Benjamin Moore were found shot to death in their car on the Pine line Trail in August 1993. The cause of death was officially listed as a self-inflicted gunshot wound for each boy following autopsies in St. Paul MN

However, in recent years, the boys mother, Roberta Moore, has changed her mind that the boys killed themselves out of hatred of school or fear of their religious beliefs. Instead, she now says the boys were murdered and has shared her beliefs with documentary filmmakers psychics.


---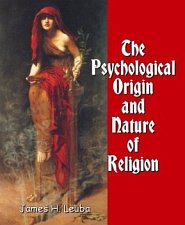 ---
HiddenMysteries.org is a publication of TGS Services
Please direct all correspondence to
TGS HiddenMysteries, c/o TGS Services,
22241 Pinedale Lane, Frankston, Texas, 75763
---
All Original Content and Design © HiddenMysteries - TGS (1997-2007)
HiddenMysteries.com Internet Store ~ HiddenMysteries Information Central
Texas National Press ~ TGS Publishers Dealers Site
All Rights Reserved
The articles being presented and published are not necessarily the views or the research of TGS HiddenMysteries. TGS may or may not agree with the assumptions, the articles, or the conclusions of the authors. Each article is presented to give everyone every possible source to TRUTH available. Discerning TRUTH is the responsibility of each reader.

We welcome challenging viewpoints from all sources...even opposing viewpoints. In diversity of views we can still find the research and documentation valuable, whether we agree with the views of the author or not.