---
An Introduction to
John C. Bennett
From Mormonism--Shadow or Reality
--by Jerald and Sandra Tanner--pages 217-219


Ann Eliza Young made this statement concerning John C. Bennett: "One of the first persons to be initiated into the plural-wife doctrine, if not indeed Joseph's confederate in producing it, was Dr. John C. Bennett, at that time Mayor of the city, Major-General of the Nauvoo Legion, and a very great friend of Joseph. It is said that the pupil fairly outran the teacher, and his success as special pleader for the system of Celestial Marriage was so decided that he incurred the displeasure of the Prophet, and they quarreled violently. He taught the doctrine to some ladies whom Smith had intended to convert himself, and thus coming directly in contact with the Prophet and his schemes, a rupture was caused between the worthy co-workers." (Wife No. 19, 1876, page 74)

The Mormon writer John J. Stewart claims that Joseph Smith did not teach John C. Bennett the doctrine of plural marriage; however, he states that Bennett was a wicked man and may have joined the Church because he had heard rumors concerning plural marriage:

"One leader to whom Joseph did not confide the matter was Dr. John C. Bennett, Nauvoo's mayor, whose moral conduct the Prophet had found questionable. Bennett, he learned, had deserted a wife and family in Indiana. Yet, professing to be Nauvoo's most eligible bachelor, he was enthusiastically courting the women of Mormondom. Joseph's admonition to him to from this was ill received, and from that hour Bennett became his secret enemy. Rumors of plural marriage in the Church had persisted almost since its beginning--and may well have been the chief reason for Bennett seeking to affiliate with the Church. It was, of course, impossible to keep the doctrine and practice of it in Nauvoo from becoming known, even though public denials of it were made by the church leaders--..." (Joseph Smith the Mormon Prophet, by John J. Stewart, pp. 147-148)
After John C. Bennett joined the church Joseph Smith gave a revelation commending him for his love and good works. This revelation was given in January, 1841, and is still published in the Doctrine and Covenants:
"Again, let my servant John C. Bennett help you in your labor in sending my word to the kings and people of the earth, and stand by you, even you my servant Joseph Smith, in the hour of affliction; and his reward shall not fail if he receive counsel.

"And for his love he shall be great, for he shall be mine if he do this, saith the Lord, I have seen the work which he hath done, which I accept if he continue, and will crown him with blessings and great glory." (Doctrine and Covenants 124:16-17)
The fact that this was a false revelation can be shown
from a sermon which Brigham Young delivered on Jan. 23, 1847, for Young stated that Bennett never did have any faith: "Geo. J. Adams, John C. Bennett and others never had any faith nor interest only to prostitute every female that they could; men that were ordained unto this condemnation." (Journals of John D. Lee, 1846-47 and 1859, page 57)

Although Bennett was a "scoundrel," he soon became one of Joseph Smith's best friends. Joseph Smith knew that Bennett was a wicked man but he honored him. John C. Bennett was elected Mayor of the city of Nauvoo, and was even made an assistant President of the Mormon Church. The following appeared in the minutes of the General Conference held in April of 1841: "John C. Bennett was presented, with the First Presidency, as assistant president until President Rigdon's health should be restored." (History of the Church, by Joseph Smith, Vol. 4, page 431)

The Mormon publication Times and Seasons, Vol. 2, p. 432, vigorously defended Bennett: "But General Bennett's character as a gentleman, an officer, a scholar, and physician stands too high to need defending by us,... He has, likewise, been favorably known for upwards of eight years by some of the authorities of the Church,... But being a Mormon, his virtues are construed into defects,..."

On June 23, 1842, after John C. Bennett had left the Church, Joseph Smith admitted that a letter had been received from a "respectable" person warning that Bennett had left a wife and two or three children and that he was a very mean man: "...Dr. John C. Bennett...located himself in the city of Nauvoo, about the month of August, 1840, and soon after joined the Church. Soon after it was known that he had become a member of said Church, a communication was received at Nauvoo from a person of respectable character and residing in the vicinity where Bennett had lived. This letter cautioned us against him, setting forth that he was a very mean man, and had a wife and two or three children...but knowing that it is no uncommon thing for good men to be evil spoken against, the above letter was kept quiet, but held in reserve." (History of the Church, Vol. 5, pp. 35-36)

In a letter dated March 2, 1841, George Miller claimed that John C. Bennett's "wife left him under satisfactory evidence of his adulterous connections; nor was this his only fault; he used her bad otherwise." (The Wasp, June 25, 1842, page 3) It must have been very embarrassing for the Mormon leaders to have to publish this information, especially since Joseph Smith had received a revelation, purporting to come from God, stating that John C. Bennett would be "great" because of "his love."

In a letter to Governor Carlin, Joseph Smith said:
"Dear Sir: --It becomes my duty to lay before you some facts relative to the conduct of our major-general, John C. Bennett,...

"It is evident that his general character is that of an adulterer of the worst kind,...

"Some time ago it having been reported to me that some of the most aggravated cases of adultery had been committed upon some previously respectable females in our city,...

"More than twenty months ago Bennett went to a lady in the city and began to teach her that promiscuous intercourse between the sexes was lawful and no harm in it, and requested the privilege of gratifying his passions;...

"Finding this argument ineffectual, he told her that men in higher standing in the Church than himself not only sanctioned, but practiced the same deeds; and in order to finish the controversy, said and affirmed that I both taught and acted in the same manner, but publicly proclaimed against [it] in consequence of the prejudice of the people, and for fear of trouble in my own house. By this means he accomplished his designs; he seduced a respectable female with lying, and subjected her to public infamy and disgrace.

"Not contented with what he had already done, he made the attempt on others, and by using the same language, seduced them also." (History of the Church, Vol. 5, p. 42)
It is interesting to note, according to Joseph Smith's own statement to Governor Carlin, that long after he found out what John C. Bennett was doing he still honored him. In the Conference Minutes for April 6, 1842, we find the following: "President William Law, General Bennett, President pro tem, and President Hyrum Smith all spoke upon the subject of military affairs, showing the necessity of a well organized and efficient force;..." (History of the Church, Vol. 4, page 583)
Mormon writers are puzzled as to why Joseph Smith continued to honor Bennett. John J. Stewart states:
"...Joseph did not attend the first day of the conference. Surprisingly, he had Dr. Bennett serve as President pro tem in his absence--surprising because by this time Nauvoo was teeming with rumors not only of the practice of polygamy but of Bennett's debauched 'spiritual wife' system of promiscuity.... And three days later, in a Sabbath sermon in the grove, the Prophet declared, 'We have thieves among us, adulterers, liars, hypocrites,' and noted in his journal that he had 'pronounced a curse upon all adulterers, and fornicators, and unvirtuous persons, and those who have made use of my name to carry on their iniquitous designs.' It is impossible to believe that he was ignorant of the fact that Dr. Bennett was the chief among such culprits. Yet, knowing it, why he would still honor Bennett as he did at the conference is puzzling. Perhaps it was because at the conference he wished to emphasize--as he did-- the importance of further developing the Nauvoo Legion, and Bennett still was second in command of the Legion. Also, Joseph was very charitable, and perhaps he felt that the recognition given to Bennett would help him resolve to repent of his misdeeds." (Joseph Smith the Mormon Prophet, pages 164-165)
In a speech delivered May 26, 1842, Joseph Smith stated: "At this time, the truth on the guilty should not be told openly, strange as this may seem, yet this is policy. We must use precaution in bringing sinners to justice, lest in exposing these heinous sins we draw the indignation of a Gentile world upon us..." (History of the Church, Vol. 5, page 20)

Speaking of Bennett, the Mormon writer William E. Berrett says: "When his promiscuous sexual practices were discovered he was excommunicated from the Church and deprived of all his civic positions." (The Restored Church, 1956, page 219) Many Mormons would like to believe that Bennett was promptly excommunicated when Joseph Smith became aware of his transgression, but the evidence plainly shows that this is not true. Even John J. Stewart has to admit that Joseph Smith did not expose Bennett until after he began making trouble for the Church: "Naturally of a charitable disposition, and extremely anxious to avoid having Bennett become an open enemy of the Church and tell lies about it as other apostates had, Joseph at the Masonic hearing plead for forgiveness for Bennett, on condition that he mend his ways. A short time later, however, Bennett left Nauvoo and began spreading lies against Joseph and the Mormons, claiming that he had joined them only so that he could expose them.

"Bennett, who had been disfellowshipped, was now excommunicated from the Church, officially dropped from all his offices in Nauvoo, expelled from the Masonic Lodge, and late in June the Prophet finally published in the Nauvoo papers a detailed though belated expose of the ex-mayor: ..." (Joseph Smith the Mormon Prophet, page 168)

John C. Bennett began his expose of Joseph Smith in a series of letters to the Sangamo Journal. The same year (1842) his book The History of the Saints was published. Bennett charged that Joseph Smith was a very immoral man and that he was practicing polygamy and adultery. The Mormon publication Times and Seasons for August 1, 1842, made this statement concerning Bennett:
"It may be asked why it was that we would countenance him so long after being apprised of his iniquities, and why he was not dealt with long ago. To this we would answer, that he has been dealt with from time to time;... He frequently wept like a child, and begged like a culprit for forgiveness,... The church afterwards publicly withdrew their fellowship from him, and his character was published in the 17th number of this paper; since that time he has published that the conduct of the Saints was bad--that Joseph Smith and many others were adulterers,...that we believed in and practiced polygamy--... As he has made his statements very public, and industriously circulated them through the country, we shall content ourselves with answering his base falsehoods and misrepresentations, without giving publicity to them, as the public are generally acquainted with them already. E.D." (Times and Seasons, Vol. 3, page 869)
The Times and Seasons for December 1, 1842, carried an article from the Baltimore Clipper. This article stated that a Mormon preacher by the name of Winchester absolutely denied John C. Bennett's charges:
"He spoke of the various publications of Bennett and others, and of the prejudices which they had necessarily excited--that the Mormons were charged with sanctioning a community of wives and of goods, with polygamy, and various other enormities, not one word of which was true." (Times and Seasons, Vol. 4, page 28)
Although it is probably true that John C. Bennett was a scoundrel and may have exaggerated in his book, time has shown that much of what he revealed was the truth.

source:
http://www.xmission.com/~country/reason/benintro.htm



---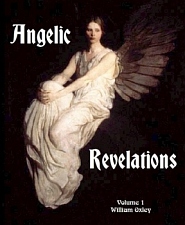 ---
HiddenMysteries.org is a publication of TGS Services
Please direct all correspondence to
TGS HiddenMysteries, c/o TGS Services,
22241 Pinedale Lane, Frankston, Texas, 75763
---
All Original Content and Design © HiddenMysteries - TGS (1997-2007)
HiddenMysteries.com Internet Store ~ HiddenMysteries Information Central
Texas National Press ~ TGS Publishers Dealers Site
All Rights Reserved
The articles being presented and published are not necessarily the views or the research of TGS HiddenMysteries. TGS may or may not agree with the assumptions, the articles, or the conclusions of the authors. Each article is presented to give everyone every possible source to TRUTH available. Discerning TRUTH is the responsibility of each reader.

We welcome challenging viewpoints from all sources...even opposing viewpoints. In diversity of views we can still find the research and documentation valuable, whether we agree with the views of the author or not.