---
Scandal Rocks Pentecostal Church in Brazil

By Jan Rocha / London Observer Service
SAO PAULO, Brazil -- Ana Paula Monteiro was such a loyal contributor to the Universal Church of the Kingdom of God that she was awarded a diploma -- signed by "Mr. Jesus Christ." She says she has paid $12,000 in tithes and special offerings.
Last week, Monteiro went down to the Universal Church's largest temple in Sao Paulo and demanded her money back. A preacher told her: "Go and get it back from God."
Brazil has been rocked by a series of scandalous revelations about the country's fastest-growing Pentecostal movement.
Amateur videotapes seen on national TV showed the founder, the self-styled "Bishop" Edir Macedo, grinning from ear to ear as he counted piles of dollars, gambling with his preachers, whooping it up in luxury hotels and engaging in sexual horseplay.
In one, Macedo exhorts his preachers to soak the faithful ever harder -- "if they don't pay, they can get out."
Church documents published by a news magazine show that in one month alone, a single temple raked in more than $1 million. Annually, the sect's 2,000 or so temples in Brazil are believed to raise up to $1 billion from 3 million-plus worshipers -- all exempt from taxes.
Started in Rio de Janeiro by Macedo, then a lottery shop assistant, in just 20 years the Universal Church has become a formidable worldwide force.
It has temples in 45 other countries. In New York its temples are frequented by Hispanic immigrants, in Paris by Portuguese workers.
Anthropologist Maria dos Dores Machado of the Federal Rural University in Rio says the church's appeal is to the excluded, the unemployed, immigrants or rural migrants to the cities.
Unlike the Catholic Church, it doesn't tell the poor they are blessed and comfort them in their poverty, but instead challenges them with the "theology of prosperity" -- the more you give, the more you will receive.
"When I went to cults, I found 40 minutes of demand for money hard to take," says Machado, "but I realized that the others didn't mind. It was a challenge. Women went home with an envelope for $10 and somehow raised the money, baking and selling cakes or baby-sitting for neighbors."
However, following the screening of the videotapes -- leaked by dissident preacher Carlos Magno, who is setting up a rival church -- Brazil's attorney general has ordered federal police to investigate the Universal Church for fraud, tax evasion, charlatanism and even links with the Colombian drug cartels.
The investigations may disrupt ambitious plans. Another anthropologist, Andre Mello, says Macedo is creating a structure similar to that of the Catholic Church, with a world episcopal council of 30 bishops and its own bank, the Banco Credito Metropolitano, bought for $3 million in 1991.
The church has become a holding company, with 14 TV and 40 radio stations, daily and weekly newspapers; a bank and shares in an offshore Cayman Islands company called Investholding Ltd.; a travel company; a construction firm to build and adapt churches and even a furniture company to supply pews.


---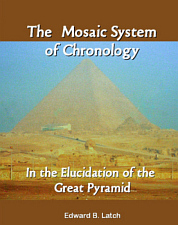 ---
HiddenMysteries.org is a publication of TGS Services
Please direct all correspondence to
TGS HiddenMysteries, c/o TGS Services,
22241 Pinedale Lane, Frankston, Texas, 75763
---
All Original Content and Design © HiddenMysteries - TGS (1997-2007)
HiddenMysteries.com Internet Store ~ HiddenMysteries Information Central
Texas National Press ~ TGS Publishers Dealers Site
All Rights Reserved
The articles being presented and published are not necessarily the views or the research of TGS HiddenMysteries. TGS may or may not agree with the assumptions, the articles, or the conclusions of the authors. Each article is presented to give everyone every possible source to TRUTH available. Discerning TRUTH is the responsibility of each reader.

We welcome challenging viewpoints from all sources...even opposing viewpoints. In diversity of views we can still find the research and documentation valuable, whether we agree with the views of the author or not.