---
Chastity For Conservative Christians
Abstinence Only Republican &
Christian Fashion Wear
With all the ignorance, illiteracy, and head in the sands philosophies about teaching Abstinence ONLY as a means of birth control, we decided to research the web and find the fashions that not only fit that insane theory, but enforces it as well.

So Christian boys and girls here's the latest in chastity favored, abstinence enforced fashions to wear to school, church, parties, and on dates! Are you serious about your chasity? Did you take the God oath and swear abstinence? Here are fool proof methods to make sure you don't backslide.

Let these fashions subdue your normal sexual tendencies!

This is a "Christian Republican" oriented article so we'll have to avoid the biological terms to appease the Pharisee's power structure in the Church and Party. They don't like to see those terms in print.. so you'll have to read between the lines sometimes.
---
This first section is fashion to protect your wee wee ladies




Chastity Belts have been used for centuries in the Christian realm.




Think of this as your shield to guard you from his sword




Above is the Dolly Parton model of Chastity Belts




These favorites come in many styles




And here is the special Sunday model.
The Cross accessory is an extra $100.00




Be a part of your Christian Medieval heritage!




Regular clothing can be modestly applied
since you're protected by chastity!




Bring back the Christian Dark Ages for women in FULL force!




And you can to it in style!




Or do it with vintage just like grandma




The Special Intruder Mangler


---
Below is a technique and style you can use that is less bulky under your Sunday Dress




It can be done by yourself at home in your spare time
or get your Dad to help you.

This style is much less expensive than Chastity belts.




The style above helps you avoid that awful sin of clitoral masturbation
And the wee wee is still protected from intruders.




And this one even wakes you up if an intruder wants your chastity.




Let the invader know you mean NO!




No intruder wants to tackle these ball busters!




And HE too can get his wee wee pierced and sewn to protect his and your chastity
You can probably do this during a school lunch break to each other!

Praise the Lord!


---
And for you Christian girls that have that girl-girl sin in mind
There are hers and hers chastity belts too!


---
So far Christian girls we've shown you how to protect your 'front' private parts.
But other parts are subject to invasion too and you must protect these as well.




Your budding grapes tend to arouse invaders




Keep that intruders hands away from the fruits




Show you that you are dead serious about no foreplay!




Don't allow that invader's tongue near these buds




If you have large, milky, succulent grapefruits
then you should tape them up to make yourself appear flat chested and boyish


---
Now we've covered both your Christian frontal private parts
There's one more place to protect from invastion




You have to protect that hott sexy rosebud from intruders too




That rear entry would break your vow of abstinence and chastity




Fully protected Christian front and Christian rear




It is also recommended that Christian boys wear these
around Christian preachers and teachers.


---
If the invader continues to demand sex of you....
There is this special Chastity Belt add-on that may deter him




You can tell him to bend over and take it like a man!


---
Here's the newest Iron Maiden Chastity wear for Christian girls


---
Christian Chastity.. it's not just for girls!
His Chastity Belts for all Christian MEN




This one guaranteed to maintain that warm yellow feeling


---
This special model is for Christian Preachers


---
Think of all the safe Christian fun you can have now




Spice up all those Christian parties


---
And once you're married you can continue the
Chastity Belt life to guard against adultery




There's the special 'Shut the Fuck Up' accessory
for married Christians


---
This special feature was just for Conservative Christians,
Christian Republicans, and Evangelical Fundamentalists....

ladfioiowe979*i LJLISljljpoi gljlasdf lasdjfqwoce889l dadfqqdluula

and for the Pennycostals... interpret it!

01-29-10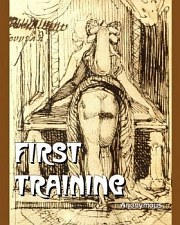 ---
---
HiddenMysteries.org is a publication of TGS Services
Please direct all correspondence to
TGS HiddenMysteries, c/o TGS Services,
22241 Pinedale Lane, Frankston, Texas, 75763
---
All Original Content and Design © HiddenMysteries - TGS (1997-2007)
HiddenMysteries.com Internet Store ~ HiddenMysteries Information Central
Texas National Press ~ TGS Publishers Dealers Site
All Rights Reserved
The articles being presented and published are not necessarily the views or the research of TGS HiddenMysteries. TGS may or may not agree with the assumptions, the articles, or the conclusions of the authors. Each article is presented to give everyone every possible source to TRUTH available. Discerning TRUTH is the responsibility of each reader.

We welcome challenging viewpoints from all sources...even opposing viewpoints. In diversity of views we can still find the research and documentation valuable, whether we agree with the views of the author or not.