---
Hypocrisy in God's Name
School Officials Face
Hearing on Failing
to Report Suspicions
The pair face charges in a case
involving sex abuse of male
students by a teacher
by Gordon Gregory
Correspondent, The Oregonian
October 2, 1997

Prineville, Oregon -- A pretrial bearing will be October 20 for two Christian school officials cited for failing to report their suspicions that a teacher was molesting male students.

Sue Uptain, principal of the 180-student Crook County Christian School, and James Donohue, the school's superintendent, pleaded not guilty to the charges, which carry maximum $1,000 fines. Donohue is also pastor of the First Assembly of God Church in Prineville, which opened the preschool through 12th grade school three years ago.

Both claimed they didn't know state law requires school employees to immediately report suspected sex abuse cases.

School officials learned May 9 that Phillip Marland, French and physical education teacher, might have molested a boy. But it wasn't reported to law enforcement officials until May 27, and that report was from the pastor of another church.

One of Marland's victims was reportedly molested after Crook County Christian School officials learned of the abuse but before it was reported to authorities.


Feared Attendance Would Drop

Marland had been indicted on 54 counts of sex abuse involving four boys. Last month, Marland, 42, pleaded guilty to four counts of sexual abuse and was sentenced to 7½ years in prison. As a French citizen, he likely will be deported when released from prison.

Crook County undersheriff Clyde McLain said there is evidence Donohue and Uptain knew they were legally required to immediately report suspected cases of sex abuse. He said Donahue was informed about the reporting requirements at a meeting last February. The meeting with area clergy was arranged by the district attorney's office to discuss the sex abuse reporting law.

McLain said one pastor reported that Uptain admitted she understood the law but delayed action out of fear attendance at the school would drop.



Talbot Minister
Confesses to Theft
A Pastor Resigns after Stealing
Nearly $20,000 in Church Money
"to Help a Young Woman"
Conniving Pastor let off easy
"as a warning to others"
The Associated Press / The Portland Oregonian
December 1, 1997

Talbot, Oregon -- The pastor of the tiny Talbot Community Church has resigned and pleaded guilty to aggravated theft after spending $19,800 in church money on an 18-year-old woman he met through his street ministry.

"I got involved when I was trying to help her get off drugs," Steven Whitbeck, 52, told the Statesman Journal. "I felt backed into a corner I didn't know any way out of."

Whitbeck, who had been pastor of the nondenominational church for six years, was known as an affable, outgoing person.

He and his wife and children lived in the parsonage next to the church, built by the southern Marion Community in 1948. The 18 church members share their facilities with the area's 130 residents for community events.

Parishioners first heard about his involvement with the young woman in early March.

"Some folks came to us with some information about an inappropriate relationship," said James Jenney, a church elder. "He admitted and confessed. We felt at that time he disqualified himself to continue to be our pastor."

Shortly after Whitbeck resigned, church elders found an investment account was short $19,800. That was when they turned to the sheriff's office.

There had been confessions and some forgiveness," Jenney said. "But just because you forgive someone you can't forget the need for some consequences."

Mark Peterson a Marion County sheriff's detective, learned the woman had been set up in an apartment and given a car and new clothes, all paid for with money stolen from the church.

Whitbeck had cashed certificates of deposit and put the money in a long-forgotten checking account that had been established for a youth fund, Peterson said. Statements from the account were sent to him.

Whitbeck recently pleaded guilty to a charge of aggravated theft. He was placed on four years' probation and ordered to pay all the money back.

Whitbeck, who now has a service job in Salem, said Saturday, "I went off the deep end. There's no question about it."

Some church members just wanted to put the incident behind them. Others thought Whitbeck's conviction would serve as a warning to others.

"As a board, we felt we'd leave it up to God and the courts," Jenney said.


Virgins Still Atone for Sins
by Chuck Shepherd
January, 1997

A New York Times story reported on the limited success so far in eliminating, in some parts of Ghana, the practice of giving a virgin daughter to a priest in order to atone for some sin of the girl's family.

One example cited was a 12-year-old girl, the product of a rape, given to the local priest by the rapist as a slave (sexual and otherwise) in order to appease spirits who otherwise would treat the rapist and his family harshly.

If the sin is severe, the family must provide girls for several generations.


Rev. Schuller Enters
Diversion Program
A "Hands-On Person"

by Chuck Shepherd
August, 1997

Rev. Robert Schuller was accused of roughing up a United Airlines flight attendant during a June trip from Los Angeles to New York and agreed in August to enter a first-offender program to settle the charge. The flight attendant said Schuller grabbed and shook him while demanding a fruit cup without cheese because, said the diet-conscious Schuller later, he was afraid that if the cheese were there, he would eat it. Schuller said that he was merely "trying to share the love of God" with the man and that "I am a hands-on person."


Baptist Minister Defends Self
on Rape Charges
by Chuck Shepherd
August, 1997

Found Hiding Among Choir Robes

Former Baptist minister Don McCary, 53, was reported to be planning to act as his own lawyer in his four impending retrials on sexual assault charges in Chattanooga, Tennessee. "I made a lot of stupid mistakes," he said, "but I did not rape those four boys." He had been convicted of the charges in 1992, but the Tennessee Supreme Court ordered new trials. They said the district judge had allowed "prejudicial" evidence against him, such as McCary's diary, in which he described his yearning for young boys and pornographic magazines, which he was found clutching while hiding among choir robes as police arrived to arrest him.


Sauvie's Island* Religion
by Woody Johnson
> November, 1993

Vinton, Louisiana -- Police arrested 20 naked Pentecostals on a pilgrimage to Florida after a car crash ended a brief chase. The judge -- and the police -- never quite got to the bottom of why the Pentecostals were all nude and riding in one car.

At their hearing the judge said, "I'm relying on the statement [that] you were told to do so by some higher being."

City prosecutors agreed to dismiss criminal charges if the pilgrims would pay $975 to fix a damaged fence and telephone pole. The pilgrims were relased to the custody of a local church.

* Sauvie's Island hosts one of several Portland, Oregon, nude beaches.


Promise Keepers
Spotted at Strip Joint
by Conrad Goeringer
October 17, 1997

After the giant Promise Keepers rally in Washington, D.C. two weeks ago, with calls for "repentance" and "submission" still echoing in our heads, we speculated as to whether or not local massage parlors, saloons, houses of ill repute and other purveyors of forbidden delights experienced any surge of business.

It appears that the night prior to the "Sacred Assembly," a group of men wearing Promise Keepers badges popped into a local strip joint named Joanna's 1819 Club. The dozen or so men were described in a Washington Post story as being "well behaved," but apparently interested in the six or seven of the performers.

A Post reporter queried Steve Chavis, National Communications Director of Promise Keepers, who mused: "Who is to say what the reason behind the situation is?" Chavis then considered his words further, and suggested that, "A lot of guys don't have it all together, and sexual temptation is rampant among men..."


Heard This One Before?

Murderous Preacher
Begs for Mercy
United Press International
February 4, 1998

Sanford, Florida (UPI) -- Former televangelist George Crossley, convicted two months ago of hiring a hit man to kill the estranged husband of his lover, is pleading for mercy.

At a court hearing, his sentencing was postponed until February 10 after prosecutors told the judge Crossley deserves more than probation because he never apologized or admitted wrongdoing in trying to have George Waldo killed.

When Waldo found out about the affair his wife was having with Crossley, he began publicly badgering the minister and complaining about the affair to Crossley's supervisors.

In a two-minute statement to the judge, Crossley never apologized to Waldo, nor did he accept responsibility for the crimes.

The prosecution is asking for a sentence of eight-and-a-half years, while Crossley's attorney is asking for a sentence of time served for the five months Crossley spent in jail before and during the trial.

Before his arrest in July 1996, the 56-year-old Crossley was one of the most powerful conservative Christian broadcasters in central Florida.


Embezzlement Case Reveals
More Church Wealth
by Conrad Goeringer
May 5, 1995

Skimming money requires two things: a competent and larcenous personality and enough cash "flowing through the system" so that nobody notices. And often, the more money which "flows," the less impact stealing appears to have -- at least for a while.

In the Episcopal church, the cash has indeed been flowing, and not all of it to the coffers. Some allegedly lined the pockets of Ellen F. Cooke, former treasurer of the church, who embezzled $2.2 million in a buying spree which included college tuition for the kids, jewelry, and a new home. Cooke has not been formally charged, though, and is cooperating with the investigation into church finances.

Not that Cooke was hard-pressed for funds, she earned a hefty $120,000 salary as the treasurer of the denomination.

But the two million came out of a yearly budget which totalled $42.6 million in 1995, and over $46 million in 1994. The stolen loot was funneled from church accounts in Washington and a New York City brokerage house to personal accounts. In addition, Cooke allegedly ran up another $325,000 on credit cards, and $225,000 from church checking accounts to third parties. The scam operated between February of 1990 and January, 1995.


Tip of the Iceberg?

The Cooke scandal gives the public some insight into the budget and holdings of one of the nations wealthier religious groups relative to its size -- it has only about 2.5 million members. According to news reports, the national office staff of the church was cut by about one-third during the past four years.

But the annual budget does not reflect total church wealth, nor do the revelations from the Cooke affair reflect total church earnings, since large, institutional investors (like religious organizations) spread their holdings "across the board" through numerous banking and brokerage houses. There is no sure way of knowing exactly how much wealth a particular church has -- churches are tax exempt and do not have to file the types of rigorous paperwork and reports which other profit-making enterprises do.

One of the few studies into church wealth, including the holdings of the Episcopalian religion, was done over 20 years ago in the book Freedom under Siege by Madalyn Murray O'Hair. While the figures are by now out of date (and probably quite low for their times), her research of public record sources indicated that the economic wealth of the Episcopalian church was considerable. And it was somewhat disproportionate compared to other religions. The Roman Catholic church, for instance, with over 40,000,000 claimed followers, had admitted real estate holdings in excess of $374 million; the Episcopalians, however, with less than 5 percent of that membership, boasted nearly $165 million in real estate. Per Capita, the church surpasses holdings for Baptists, Methodists and Presbyterians as well, confirming the reputation of being an "establishment" religious organization.

Total church wealth in America is a closely guarded secret; much is tied-up in stock investments, land, business operations, trusts and other financial instruments. And it's all tax free.


TV Minister, Wife
Guilty of Prostitution
by Cliff Walker
adapted from his collection of news clippings

August, 1982

Detroit -- A minister and his wife pleaded guilty to charges of prostitution. The wife apparently sold her husband's services to a woman stranger coming out of a bank. The woman then called police and played along with the arrangement until $110 changed hands.

The minister was the host of two religious radio programs and one religious TV program.


Prayers Unanswered?
SUE!!
September 6, 1995

Dallas, Texas (AP) -- Thirty Texas churches are backing evangelist Robert Tilton in a fraud lawsuit filed by four people who say they gave him money but their prayers went unanswered.

"If someone slips on a church parking lot and there is a claim, that is a proper lawsuit," said the churches' lawyer, J. Shelby Sharpe. "But when it comes to prayer requests and how they are handled ... the secular courts have never had the power to review that."

In Monday's brief, the mostly mainline Protestant congregations support Tilton's claim that a church cannot be sued without violating guarantees of freedom of religion, his lawyer, Rhonda Byrd, said Wednesday.

The state Supreme Court refused to dismiss the 1993 suit last month, ruling that the Texas and U.S. Constitutions "do not necessarily bar all claims which may touch on religious conduct."

A 1991 ABC "PrimeTime Live" report highlighted Tilton's luxurious lifestyle and questioned whether individual prayer requests were addressed as promised. His libel suit was dismissed.

Tilton took his "Success-N-Life" TV show and live Sunday broadcasts off the air in 1993. His Word of Faith World Outreach Center Church in suburban Dallas, which once boasted more than 10,000 members, now has fewer than 1,000.


Mormon Student Loses
Christian Athlete Award
Christian Group Says
LDS Is Polytheistic
by Conrad Goeringer
Despite all the trendy talk about religious ecumenism and the positive role religious ideology plays, there's still plenty of infighting over which "god" happens to top all others. The latest victim in the squabble is a Franklin, Tennessee high school athlete named Aaron Walker, who was named as his high school's Male Christian Athlete of the Year.

But now, the organization which hands out the honor is refusing to recognize the 18-year-old graduating senior at its annual banquet.

Walker is a member of the Fellowship of Christian Athletes, a nationwide evangelical organization with over 5,000 chapters called "huddles" in high schools throughout the country. The group describes itself as interdenominational, and insists that its focus "has always been on the person of Jesus Christ and not on traditions or denominational labels." Even so, FCA now refused to recognize Walker's achievement because he is a member of the Mormon (LDS) Church.

A spokesman for FCA told the news media "We believe there is one God, eternally existent in three persons, whereas the teachings of the church (sic) of Jesus Christ of Latter Day Saints believe in a polytheistic view in which there are many gods."

Fellowship of Christian Athletes was organized in 1954 by a group of Pittsburgh businessmen. Beginning in 1956, the group held summer camps which mixed athletic events with religious instructions. It now boasts 320 staff members, and has some 250,000 school athletes and coaches as members. A statement from FCA declares that "To further focus the ministry, we have determined that the junior and senior high schools and college campuses in the U.S. provide the best arena to reach coaches and athletes. Every sanctioned FCA Huddle will be identified with either a junior or senior high or a college/university."


The Problematic Status of the LDS

The incident between a member of the Mormon Church and a "mainstream" Christian evangelical group merely highlights the problematic status of the Church of Jesus Christ of Latter Day Saints. LDS is an authentic American phenomenon, based on the teachings of Joseph Smith (1805-1844). Smith claimed that he began to have "visions" at the age of 15 informing him that the "true religion" had vanished from the earth and that he had been selected to re-establish it. What followed, in the opinion of critics, was a life filled with either duplicitous manipulation or credulous followers, or hallucinatory rantings -- or perhaps a combination of both. In September of 1827, Smith claimed that he had received instructions from an angel written on golden tablets. These supposedly revealed a secret history of the "true church" in America. As a child, Smith was known as to be highly imaginative, and was fascinated by folk tales and speculation concerning lost civilizations and invisible entities.

In 1830, the Book of Mormon was published, and Smith established a small congregation which he then moved to Ohio in 1831, then to Missouri seven years later. Eventually, the sect ended up in Commerce, Illinois, where Smith and his select advisers governed the religious colony with a heavy hand. Mormon practices like polygamy soon attracted hostility from neighbors, and following a schism within the cult, Smith was arrested and jailed by non-Mormons in Carthage, Illinois and was later shot by vigilantes.

One of Smith's sons opposed the teaching on polygamy, and established a Reorganized Church of Latter Day Saints. Meanwhile, Smith sidekick Brigham Young (1801-1877) became head of the Mormon sect, and eventually oversaw the migration of Church members to the Great Salt Lake Valley in Utah.

Young's own talent for organizational genius and despotism made him the first governor of the Territory (1849-1857); but Mormon teaching eventually collided with cultural sensibilities over the issue of polygamy. The Church finally "changed" its doctrinal view in order to bring Utah into the United States.

While Mormon teaching accepted the divinity of the Judaean messiah, it told a tale about the exploits of Jesus in "the new world." Today, Mormons promote their Book of Mormon as "another testament" to be accepted along with the Old and New Testament writings of mainstream, Christian religions. As a result, and because of other bizarre church doctrines, theologians outside of the Mormon church often consider the LDS a strange sect which is "not entirely" Christian.

In Utah, the LDS has built up enormous financial holdings and considerable political power. Mormon legislators often act as "mouthpieces" for the LDS on political issues. It has been estimated that the Mormon Church is the wealthiest religious organization throughout the entire Rocky Mountain region.

It is also one of the fastest growing religions, with over 6,000,000 members, and has active outreaches across the world, and particularly in Latin America. There, the Roman Catholic Church, which for centuries has enjoyed a near-monopoly on religious belief and government sanction, considers the LDS an upstart, "new religion."

Politically, the Church reflects a social conservatism which echoes much of the fundamentalist or evangelical Protestant new right agenda. It also agrees with religions like Catholicism in its support for an across the board ban on abortion. And while Mormon luminaries like Utah Senator Orrin Hatch are considered reliable allies of the Christian Coalition, many evangelicals -- including the Fellowship of Christian Athletes -- still have serious doctrinal problems with Mormonism and its members.


Militant Moralist
is a Molestor;
Gets Eight Years
by Cliff Walker
January, 1994

Brisbane, Australia -- Keith Wright, a former member of Parliament, born-again Christian, antiporn crusader, and militant moralist was handed an eight-year prison sentence for molesting and raping a teenage girl during the years 1983 through 1986.

Wright faces additional charges of sexually abusing two other young girls between 1984 and 1990 -- a period during which he actively campaigned to have the town of Rockhampton declared a "porn-free zone."




The Entrepreneurial Spirit

Jesus Saves,
But the Pope Sells
by Paul O'Brien, Seth Stevenson,
Beth Kwon and Victoria Scanlan Stefanos
Newsweek

July 5, 1999

Nike has Michael, but the Vatican has Il Papa. Prepping for Holy Jubilee Year 2000, the Vatican will soon open a theme store in New York, selling John Paul II sheets, china and other church tchotchkes, as well as replicas of Italian art treasures. Eventually, the church hopes to have 400 outlets worldwide. "There's no better brand in the world," says the pope's licensing chief.


Catholic Cardinal Blesses
Chevron Station
by Chuck Shepherd
sources: St. Louis Post-Dispatch, AP
December 29, 1995

The owners of a new Chevron gas station in Oakhurst, California, received an official blessing by their neighbor, Catholic Cardinal Roger M. Mahony of Los Angeles, which included the pumps, a snack area, and an advertisement for Marlboros.


Orthodox Father Blesses
Coca-Cola Plant
by Chuck Shepherd
sources: Dallas Morning News, AP
December 29, 1995

Father Matvei of the Russian Orthodox Church blessed the $30 million expansion of the Coca-Cola plant in Moscow.


Masonic Initiation
Scheme Backfires
by Chuck Shepherd
source: St. Paul Pioneer-Press
March 26, 1993

Thomas Clayton Marsteller, 48, a member of a local Masonic Temple, was charged with sexual assault in Minneapolis in March by a woman who alleged that Marsteller had threatened her when he assaulted her several times in 1992 by telling her that he would block her husband's Masonic membership application if she didn't consent.


Eight Buried at Priest's House
Killed Five Others
Thirteen In All
by Cliff Walker
April 24, 1998

Brussels -- Human teeth discovered at the home of Hungarian-born Pastor Andras Pandy, a Protestant priest, prompted authorities to suggest that eight bodies were buried there.

The teeth belonged to seven women and one man, none of whom are members of the pastor's family. Pandy is already accused of murdering five family members.

"This means we could be talking about at least 13 victims," spokesman Jos Colpin reporters.

Pandy was arrested last October and charged with murdering two former wives and three of their children.

Although he denies the charges against him, his daughter Agnes gave authorities graphic details about the killings, including how the bodies were hacked up, how body parts could not be dissolved in baths of household drain cleaner, and how body parts were placed in plastic bags and disposed at an abattoir.

Police in November discovered the remains of four people in one of the pastor's three Brussels houses, and also found slabs of meat "of uncertain origin" in a freezer.


---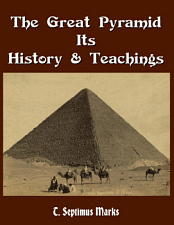 ---
HiddenMysteries.org is a publication of TGS Services
Please direct all correspondence to
TGS HiddenMysteries, c/o TGS Services,
22241 Pinedale Lane, Frankston, Texas, 75763
---
All Original Content and Design © HiddenMysteries - TGS (1997-2007)
HiddenMysteries.com Internet Store ~ HiddenMysteries Information Central
Texas National Press ~ TGS Publishers Dealers Site
All Rights Reserved
The articles being presented and published are not necessarily the views or the research of TGS HiddenMysteries. TGS may or may not agree with the assumptions, the articles, or the conclusions of the authors. Each article is presented to give everyone every possible source to TRUTH available. Discerning TRUTH is the responsibility of each reader.

We welcome challenging viewpoints from all sources...even opposing viewpoints. In diversity of views we can still find the research and documentation valuable, whether we agree with the views of the author or not.