---
Religion's Hypocrisy
Churches, Sex, & Money
The more we try and are told not to do something, (legalism), the more we think about it and the more it becomes a problem in our lives. The example I am providing here is the mere "tip of the iceburg" in comparison to the magnitude of the problem.Billy Graham was quoted saying recently on a PBS interview that sex addiction amoung his fellow ministers is a major problem. He gave an example of on one of his more recent European Campaigns, he actually was asked to lock one of his fellow ministers in his room to restrain him from going out and finding a prostitute! This is real! This is a real problem! It does not improve by us sticking our head in the sand and saying it does not exist. If it is in epidemic proportations among our religious leaders...just imagine how bad it is with the rest of the "normies"....Jim Drush
CHRISTIANS PROVE MONEY
IS THE ROOT OF ALL EVIL
Members of the Assemblies of God are presently proving money is the root of all evil. A serious row has erupted over money collected in Swaziland and sent to their headquarters in RSA, yet the local church is very underdeveloped. This has resulted in some members breaking away and forming their own church. The Assemblies of God church has a membership of over 10 000 people. The pastor of the church has complained of poor salaries and thinks by breaking away his conditions would improve.

http://www.swazinews.co.sz/archive/march97tos.htm


---
ALABAMA
Minister Ran Baldness Cure Scam
Mobile church pastor Arthur Mallard, 63, was found guilty by a federal grand jury of 208 charges including bankruptcy fraud, money laundering, mail fraud, and tax evasion.
Mallard continues to sell "Baby Don't Be Bald" cream treatment that he claims is a cure for baldness.
According to federal prosecutors, Mallard's "blue-goo" is a useless cream with a petroleum base that has added fragrances and various dyes, such as house paint, for coloring.
Mallard earned more than $193,000 from Jan. '94-June '95 by selling his baldness cure cream and other shampoos and ointments in beauty supply stores in Houston, Mobile, Tampa, some cities in the Carolinas and various other locations, according to the prosecutions indictment. His product's were not approved by the Food and Drug Administration, as required by law. Source: The Birmingham News 11/3/95
Pastor Arrested For Firing Gun Into House
Associate minister Lamond Travis Miller, 57, was arrested for firing 5 shots into the house occupied by 4 adults and 3 children.
The pastor of the Cedar Grove Missionary Church was charged with shooting into an occupied dwelling, attempting to elude, reckless driving and reckless endangerment.
Miller was arrested on a drunken driving charge the previous day and released that morning. Source: Birmingham Post-Herald 12/7/95
CALIFORNIA
More Charges After Suit Settled
A $830,000 settlement was reached in a lawsuit filed by 9 men who say they were molested by Rev. Gary Timmons. The suit states Timmons sexually assaulted the males between 1971-78 and that the Diocese of Santa Rosa was negligent.
Timmons was arrested after accusations appeared in a Santa Rosa newspaper from 2 men who say he molested them in the rectory at St. Eugene's and when they were teenagers staying at a Catholic summer camp founded by Timmons. Additional accusations were prompted by the article and the civil suit was filed in May '94.
Timmons was released from pastoral duties at St. Bernard's in Eureka and placed in a church-sponsored treatment program for pedophiles in Jemez Springs, N.M. Last September he was sent to the Institute for Spiritual Leadership in Chicago. The priest waived extradition proceedings after his Oct. 31 arrest and agreed to return to the west coast.
In a handwritten diary Timmons stated, "I am a child molester."
In a civil suit, settled in August, 2 men charged a monsignor, Timmons and another priest with sexual abuse. The victims received a $500,000 settlement, but prosecutors were unable to pursue criminal charges against him until others came forward with more recent allegations.
Timmons still faces 13 criminal counts of oral copulation and lewd and lascivious conduct involving 4 boys. An additional case involving 3 more victims is pending.
Timmons was freed on a $250,000 property bond. Eleven of the 13 felony counts against him may be invalid because the statute of limitation has expired.
A new California law exempts child molestation cases from the 6 year limit. Timmons has filed a demurrer, which essentially says that the charges are unconstitutional because they came too late. Sources: San Francisco Examiner 12/17/95; San Francisco Chronicle 11/2/95, 11/1/95, 8/10/95; Chicago Sun-Times 12/18/95, 11/2/95; San Jose Mercury News Service 12/16/95, 11/10/95, 11/3/95, 11/1/95
Youth Minister Extradited
An El Cajon youth minister was extradited from Kentucky for 15 charges of committing lewd acts on a child in California.
Trevor Scott Hanes, 28, headed youth activities at the First United Methodist Church for 6 years before resigning and accepting a part-time position as youth minister with the Second Presbyterian Church in Lexington.
Allegations surfaced in November when the boy's parents went to authorities. The teenager said the incidents began when he was 12 and occurred in the church and other places, including a street corner in El Cajon and once in Kentucky when he and 2 older boys traveled to visit Hanes.
Hanes was placed on administrative leave from Second Presbyterian until the investigation concludes.
Parishioners said the youth minister was well-organized, communicated effectively and related extremely well young people. Source: Lexington Herald-Leader 12/7/95
Diocese Failed To Take Action
Civil suits against Father Oliver Francis O'Grady and the Diocese of Stockton have been filed by 2 men who said they were sexually molested as boys.
The suits allege that Cardinal Roger M. Mahoney knew, before and during his leadership of the Roman Catholic diocese, that O'Grady had a prior sex offense in 1976. The suits state that Mahoney and the church failed to take reasonable steps to end the abuse.
One plaintiff, now 25, said O'Grady molested him at Sacred Heart Church in Turlock from 1978-81.
The other plaintiff, now 17, said that he was molested between December '84 and July '91 while O'Grady was pastor of St. Andrew's Church in San Andreas.
The suit filed by the younger plaintiff states that Mahoney ordered O'Grady to undergo a psychological evaluation after he admitted fondling the sleeping boy, 9. An investigation was launched as a result of the evaluation.
The priest is serving a 14-year sentence for criminal charges of molestation. In '93 he pleaded guilty to 4 felony counts of lewd and lascivious acts with 2 children. Source: The Los Angeles Times 7/22/95
Priest & Teen Had Sexual Relationship
The Word of Life Assembly of God church of West Sacramento, 2 ministers and the Assemblies of God Northern California and Nevada District Council Inc. are being sued by the parents of a teenage girl who was involved in a sexual relationship with a minister.
Donald Wisdom pleaded no contest to 11 counts of sex with a minor and was sentenced to 1 year in jail. Wisdom reportedly induced the girl, then 15, into a sexual relationship from October '94 until July '95.
The civil suit claims that church officials knew about the relationship, refused to remove the minister, and attempted to silence the family. The suit seeks $10 million in punitive damages plus general and specific damages for battery, sexual battery, sexual harassment, negligence, breach of fiduciary duty, intentional infliction of emotional distress, defamation, slander and invasion of privacy. Source: The Sacramento Bee 12/27/95
Promiscuous Priest Surrendered
Roman Catholic priest Theodore Llanos, 49, surrendered to police 2 weeks after a warrant was issued for his arrest on 38 counts of child molestation.
Llanos, who served at St. Barnabas and St. Lucy's Catholic churches, allegedly molested 5 boys, ages 11-14, between 1973-90. Fourteen additional victims may testify to corroborate the charges. The additional victims' accusations were not included in the case because a new law states the statute of limitation can only be extended to those of "substantial sexual conduct" and who were minors when they were victimized.
Llanos was released on his own recognizance and on the condition that he not be alone with minors. Arraignment has been postponed until Feb. 5 when a judge will decide if the statute of limitation has run out. Most of the reported incidents occurred in '90.
"(He) was aggressive and forced himself on children like me," said Lawrence Loock, now 35, a former altar boy at St. Bernard's church and school in Los Angeles. Loock said he was 13 when Llanos molested him. Sources: The Los Angeles Times 11/30/95; San Jose Mercury News Search 11/29/95, 11/15/95, 11/14/95
Rev./U.S. Rep. Convicted Of Extortion, Tax Evasion
U.S. Rep. Rev. Walter Tucker III, 38, was convicted on 7 counts of extortion and 2 counts of tax evasion for accepting and demanding bribes as mayor of Compton in 1991-92.
Tucker was elected to Congress in '92 in the 37th congressional district. Charges stem from accusations that he sold his vote on a proposed $250 million energy project.
A federal jury found Tucker, an ordained minister and former Los Angeles county prosecutor, guilty on 9 counts but could not reach a verdict on the 3 other counts of extortion. He faces up to 20 years on each count of extortion and 3 years for each count of tax evasion, and expulsion from Congress.
After the jury's conviction Tucker said, while clutching a bible, "Maybe I'll start a prison ministry--there's a lot of people in there who need to be saved." Source: Sentinel (Santa Cruz) 12/9/95; San Jose Mercury News 12/9/95
FLORIDA
Pastor Refused To Let Teen Leave
Jacksonville pastor Charles Riggleman was charged with attempted false imprisonment and battery, and accused of touching a woman, 19, against her will after he tried to stop her from leaving an anti-abortion haunted house display at The Door Christian Fellowship Church on Halloween.
The cleric said the church will have the display again next year. Source: The Times-Union 1/3/96
Allegations Resurface After 25 Years
In 1967 Kevin Sidaway and 4 other boys told parents that Rev. Rocco Charles D'Angelo had sexually assaulted them.
Church leaders met with the altar boys and their parents to assure them the priest would be sent away and would never work in another church with children again.
For the next 25 years Sidaway believed the priest had been banned from pastoral duties, but D'Angelo continued working in parishes throughout Florida, including 2 assignments as head of Tampa-area churches.
Sidaway, now 39, learned that D'Angelo had merely been transferred from St. Mark's Catholic church. He went to lawyers about his ordeal but was told that too much time had passed and although it was a felony to assault girls in 1967, the law did not mention boys.
Sidaway said D'Angelo would invite altar boys to travel with him to New York every summer. He said he was frequently assaulted in 1967 when he and a friend went with D'Angelo.
"I started thinking, 'What if this is something altar boys go through? What if this is an initiation?'" Sidaway recalled. Source: San Jose Mercury News Service 1/10/96
Man Claimed To Be A Pastor
Salesman Harold Ragin was charged with sexual battery on a child in familial or custodial authority.
According to reports, a teacher contacted authorities after a girl told her of a Nov. 24 incident in which Ragin, 47, assaulted her.
Ragin told police he was an associate pastor of Life Tabernacle Ministries and that he and his wife were watching the girl, 13, while her mother was at work.
He blamed the girl for the incident, but admitted penetrating her with his finger.
Rev. Johnnie Manning of Life Tabernacle Ministries said Ragin is a member of the church but not an associate pastor as he claimed to be. Bail was set at $10,000. Source: The Daily Commercial 12/1/95; 11/30/95
Diocese Shield Outrages Citizen
In a letter to the editor of The Orlando Sentinel a woman from Orlando condemned a recent ruling that shields the local Catholic diocese from negligence in molestation suits.
The ruling "gives child rape constitutionally protected status, as long as it is done by a priest."
The woman cited 3 articles in The Sentinel which showed tolerance to terrorism. "Three levels of terrorism are tolerated, all because of fear and cowardice," the woman wrote. "The Unabomber holds a nation hostage; extreme right-to-life fanatics hold the city at bay; and a powerful church intimidates a judge into a looney-tunes decision." Source: The Orlando Sentinel 10/1/95
Day Care Owner Accused Of Fondling
The In His Steps Christian Academy school and day care center in Ocala was closed after owner Gregory Alan Hoenig, 44, was charged with fondling a teenager.
Hoenig pleaded not guilty to 6 counts of lewd and lascivious acts on a teen, 13, for an alleged incident at his home during a church youth group pool party in July. Source: The Star-Banner 12/28/95
Sexuality Counselor/Teacher Charged
Unitarian Universalist church vice president David Reed Whitehead, 32, was charged with lewd and lascivious assault.
According to allegations made to police, the youth counselor engaged in sexual activity at least 3 times with a boy, 15. The last incident was said to have occurred Dec. 3 when the teen stayed overnight at Whitehead's home.
Whitehead taught a sexuality course for teenagers. Source: The Miami Herald; Chicago Sun-Times 12/13/95
ILLINOIS
Priests Banned For Sexual Misconduct
Roman Catholic priest Rev. Louis Peterson resigned as pastor of St. Teresa Church due to accusations that he sexually abused a boy, 12. Peterson was on administrative leave since charges were filed 2 years ago.
State Attorney Bob Haida said there was insufficient evidence to prosecute Peterson. The priest resigned before the Belleville Diocese's Fitness Review Board released its recommendations of action against Peterson and another priest linked to another sexual scandal.
Rev. Raymond Kownacki has been sued by a Michigan woman who claims the priest raped her and attempted to abort her fetus more than 20 years ago.
Eight priests and a deacon have been permanently removed from their parishes in the diocese for sexual misconduct allegations involving minors since March '93. Sources: The Chicago Sun-Times 11/24/95; The News-Sun 11/25-26/95; The Journal Star 11/25/95
Bible Teacher Had Prior Sex Offenses
Round Lake Community Church Sunday and vacation bible school teacher Joseph Escalera, 51, was sentenced to 7 years in prison for sexually molesting a boy, 10.
In return for a guilty plea to aggravated criminal sexual abuse, other charges against Escalera were dismissed.
The boy and Escalera's mentally disabled roommate participated in the church's youth group. In June and July of '94 the boy befriended the roommate and slept over about once a week.
Police say Escalera admitted he fondled the boy and masturbated while the boy undressed.
At the time of his arrest, Escalera was on 4 years probation for a 1988 conviction of 3 counts of aggravated criminal sexual assault for incidents in Mount Prospect. Source: Waukegan News Sun 12/22/95
Charges Dropped After Resignation
Roman Catholic priest Rev. Gerald Hartz, 62, was charged in September with indecent contact with a girl, 13.
Hartz reportedly touched the teen's breast at the St. Lawrence school in Des Moines.
Charges were dropped after Hartz resigned as parish priest.Source: Omaha World-Herald 12/28/95
LOUISIANA
Methodist Pastor Attacked Librarian. Haughton United Methodist Church pastor Brad Yonley, 30, was charged with attempted aggravated rape and attempted murder after attacking a librarian, 47.

Police said Yonley attacked the librarian in the magazine room after closing.

Yonley was suspended from all ministerial duties. The victim was hospitalized shortly with knife wounds to her face, neck and arms.
MARYLAND
1 Priest Acquitted, 2 Sentenced
Circuit Court Judge William B. Spellbring has sentenced 2 of 4 Roman Catholic priests accused of molesting alter boys in the 60s and 70s.
Rev. Edward T. Hartel, Rev. Edward B. Pritchard, Rev. Thomas S. Schaefer and Rev. Alphonsus M. Smith admitted to misconduct when questioned by the chancellor of the Archdiocese of Washington.
Smith, 71, and Schaefer, 69, were both sentenced to 16 years in prison.
Hartel, 59, who was acquitted in November, was charged with 1 count of unnatural and perverted sex. Factors such as the victim providing only a general description, not knowing the priest's name or what he was wearing, and giving a vague time frame of when the incidents allegedly occurred led the judge to rule that there was reasonable doubt if Hartel was the actual person who committed the acts.
Pritchard, 51, is scheduled for sentencing in February. Source: The Washington Post 12/20/95, 11/23/95
Abused All Kids In His Care
Court records show that a Williamsburg church nursery worker, who pleaded guilty in a child molestation case, admitted to sexually abusing many more children.
Richard W. Weaverling, 18, pleaded guilty to molesting a girl, 6, and received a 10-year suspended sentence in a plea bargain to have charges that he molested a boy, 2, dropped.
Weaverling admitted during court-ordered treatment that he molested every child left in his care.
Terms of the plea agreement provide immunity for Weaverling from further criminal prosecution in the original 2 cases, but an investigation is being conducted concerning other children. Source: The Washington Post 11/11/95
Permit Seeking Preacher Was Armed
Police arrested a man near the White House after they found a rifle in his car. Melvin Doyle Glover, 63, followed a bus through a checkpoint unaware that he was entering a restricted security zone.

Glover told court members he intended to seek a permit to preach near the White House because he was "anointed by the Holy Ghost."

"There's a most high God that's talking through me," he said. "You'll feel the wrath of God in the future."

Glover was charged with 1 felony count of carrying a dangerous weapon and ordered held without bond pending psychiatric evaluations. Source: The Willimantic Chronicle 12/2/95
MASSACHUSETTS
Man Shot By Deacon With Crossbow
Deacon Donald Graham was convicted of murder and sentenced to life in prison without parole for the '94 murder of a man who flashed his high beams at him.
Graham, 56, pulled a crossbow from his trunk and shot Michael Blodgett, 42, as he approached the deacon's car. The arrow hit his shoulder and the expanding tip scissored the insides, causing Blodgett to bleed to death within hours.
The crossbow was condemned by Pope Innocent II in the Middle Ages as "deathly and hateful to god and unfit to be used among Christians," but could still be used against Muslims and other nonbelievers. Source: The Daily Bulletin 11/17/95
MICHIGAN
8 Women Say Pastor Molested Them
Eight women claim they were molested by Gerald E. Ney insuch places as the pastor's home, a bakery in Metamora and in the Liberty Baptist Church. Most of the victims told police of single incidents that dated back to 1978.
Ney, 73, was charged with 1 count of 1st degree criminal sexual conduct, 4 counts of 2nd degree and 1 count each of 3rd and 4th degree criminal sexual conduct, as well as a criminal misdemeanor of allegedly being a sexually delinquent person.
An investigation began after allegations from a girl, 16, were reported to police. Ney reportedly molested the parish member from 1993-94. The teen said she would sleep over at the pastor's home on Sundays and clean his house for money. She said he would sometimes molest her when his wife left on errands. Source: The Flint Journal
Nun Sexually Abused Teenage Student
A Boston-area woman filed a lawsuit against a nun who reportedly molested her for 6 years.
(XXXXXXXXXX) [She] said Sister Gael N. Biondo began molesting her when she was 14 and continued to abuse her until Biondo left the order in the 70s. The woman said Biondo kissed, fondled and performed oral sex on her in the high school and once in the school chapel after a praying session.
(XXXXXXXXXX) [She] filed additional charges of negligence against the Diocese of Detroit, Dominican High School and the Adrian Dominican Sisters. Source: The Boston Globe 6/22/95
Victim Refused Cash Settlement
Despite financial troubles brought on by his illness from AIDS, Philip Saviano refused to contribute to a diocese campaign to hush the abused. Saviano refused a $15,500 settlement from the Diocese of Worchester because it would require that he keep quiet about the unwanted sexual advances of Father David A. Holley.
The diocese denied knowing about sexual abuse during Holley's tenure from 1962-70, although the priest is currently serving 275 years in prison for molesting children in New Mexico. Saviano said Holley forced him to perform oral sex in the church basement.
Prosecutors indicated that 3 other people who joined the lawsuit against Holley have accepted the agreement. Source: The Boston Globe 11/18/95
MINNESOTA
Appeals Court Reinstates Lawsuit
A lawsuit accusing Rev. Albert Magnuson of sexually abusing a young parishioner more than 25 years ago has been reinstated by the Minnesota Court of Appeals.
The 3-judge panel reversed a lower-court decision and stated it is unclear whether the state's "delayed discovery" statute of limitation had expired.
Magnuson is accused of sexually abusing a boy from ages 12-15. The victim said he did not discuss the events until '91 when his brother said he was also abused by Magnuson. He said the abuse led him to prostitution, a mistaken belief that he was homosexual and to prison for various felonies due to his distress.
Magnuson was the pastor of Redeemer Covenant Church in Brooklyn Park for 25 years before resigning in 1989 when several youths reported that he molested them. He served about 10 months in jail after pleading guilty to a molestation case in '91.
The Minnesota Court of Appeals ordered new trials in May for 2 other former church members who said they were molested by Magnuson. Source: Duluth News Tribune 11/20/95
MISSOURI
Diocese Sues For Reimbursement
The Northern Insurance Co. of New York refused to reimburse the Catholic Diocese of Jefferson City for $60,000 in damages it paid to a woman who claimed a priest sexually abused her.
A federal court panel ruled that the company did not have to reimburse the diocese because the policy would not cover anyone molested while in the care of the insured priest. Source: Las Vegas Sun 11/8/95
NEW JERSEY
Priest Named In Hit & Run
A Catholic priest reportedly ran down a barefoot Hispanic hitchhiker and fled. A woman, 32, was struck by Monsignor Theodore A. Opdenaker's car on I-95 just north of Trenton.
A tractor-trailer driver said he was slowing to pick the woman up but lost sight of her after the priest's car struck her. He said he drove over the woman, unaware that her body had landed in the path of his rig wheels. The woman was pronounced dead at the scene.
The driver copied the priest's license plate number and police were waiting for Opdenaker, 78, when he returned home. He told police he thought he had hit a deer and pulled over briefly to examine his car.
According to a spokesman for the Division of Motor Vehicles, Openaker was cited in '94 for running a stop sign and was involved in an accident earlier this year but was not cited.
The priest was charged in this incident for leaving the scene of an accident and failing to report an accident. Sources: The Times (Trenton) 12/13/95, 12/12/95, 12/10/95, 12/9/95; Sunday Record (California) 12/10/95
NEW YORK
Boy's Death A Mystery
Gilbert Bonneau died 42 years ago while in the care of St. Coleman's home for Boys and Girls in Albany. The Bonneau family was broken up after the mother was institutionalized and the father was unemployed.
Gilbert's siblings believed he died of natural causes, as listed on his medical records. A sloppy autopsy report mentions swelling of the brain, pneumonia, liver degeneration and a bacterial infection possibly caused by meningitis.
Until a woman, identified only as Marian Maynard, phoned one of the brothers in 1978 no one questioned the death of the welfare waif. Maynard said she had seen the boy, 8, beaten to death with a stick by Sister Fidelia. She said she recalled the incident after seeing the nun in Troy, NY.
Records indicate the nun, born Beatrice Dwyer, left the children's home 3 years before the boy's death and a girl with the last name of Maynard was at St. Coleman's at that time.
Most of those who would have known the circumstances of Gilbert's death are dead. Every path the family has pursued in search for the truth has led to a dead end and the presumed facts of the case are riddled with inconsistencies.
The shoddy autopsy report states the autopsy was performed hours before the actual time Gilbert died, according to his death certificate.
Former residents say they have terrible memories of the place, but the home's lawyer, Paul F. Donohue, Sr., praised the "loving" efforts of the nuns because his profoundly retarded son lived at St. Coleman's for 44 years. Source: New York Times 12/26/95
PENNSYLVANIA
Christian School Founder Guilty of Sexual Abuse
Keystone Christian Academy founder Roger B. Smith pleaded guilty to 3 counts of 1st degree misdemeanors including indecent assault and sexual abuse of children.
Assistant District Attorney Robert Kochems contended that Smith touched girls, 7 and 8, under their clothes while videotaping them in his office in '94.
A police affidavit states that Smith made a girl "swear on God's grave" not to tell. Source: Pittsburgh Post-Gazette 11/25/95
Minister Sentenced For Raping Girl
Pastor of the First Church of Christ in Lock Haven attempted suicide at a city park last June and 5 admitted in a written confession to repeatedly raping a girl, 8, between Nov. '94-May '95.
Darran Andrew Chick, 32, pleaded guilty to 3 counts of rape, 1 count each of involuntary deviate sexual intercourse and aggravated indecent assault. He was sentenced to 14-62 years in prison.
Chick was originally charged with 56 counts each of rape and statutory rape, and 20 counts each of involuntary deviate sexual intercourse and indecent assault. Source: The Patriot-News 11/28/95
Funds Solicited For Phony Shrine
Rev. Francis G. Bolek, 35, solicited funds for more than 6 years to supposedly buy a shrine at Holy Name of the Blessed Virgin Mary. The Roman Catholic priest admitted that he spent $340,000 of the donations on vacations to Hawaii and New Zealand; a home in Florida; entertainment; clothing; and gold jewelry.
Bolek pleaded guilty to 1 count of mail fraud and faces up to 5 years in prison, a fine of $250,000 and an order to make restitution. He is free on $50,000 bond.
Rev. Bernard Kaczmarzyk, 66, pastor of the church since 1970, pleaded guilty to 4 counts of mail fraud. The priest spent $495,000 of the donations on gambling, a home in Florida and a $48,000 automobile.
Kaczmarzyk set up the bogus Mary Mystical Rose Foundation for shrine donations in 1987 along with Michelle Teff and Dr. Joseph Teff of Middleton, WI. Michelle Teff identified herself as a nun in the mailings to solicit money for the shrine. The letters said the donations would be used to buy a shrine from the diocese of Pittsburgh.
The priests were reported to federal authorities by the diocese in March '93 after irregularities showed up at Holy Name during a routine audit in July '92. Sources: West Hills News Record 12/3/95; Pittsburgh Post-Gazette 12/5/95, 11/10 /95, 11/11/95; Clearfield Progress 11/11/95
Church Volunteer Charged in Sex Case
A volunteer for the Lancaster Brethen in Christ Church was charged with involuntary deviate sexual intercourse and endangering the welfare of a child.
Andrew Lee Tonsager, 18, was arrested in November when allegations surfaced that he performed oral sex on a boy, 4, in the church.
Tonsager defaulted on $10,000 cash bail and has been committed to Lancaster County Prison until a district court hearing is scheduled Source: New Era 11/21/95
Assault Charges Dropped
A man, 20, reported Stephen David Rambler, 32, sexually assaulted him at the minister's home on November 4.
Ramber, pastor of the Church on the Rock in Wrightsville, was arrested 3 weeks after the reported incident and released on $5,000 bail. He was charged with 1 count of sexual assault and 1 count of indecent assault.
Five days after charges were filed, the victim, who had known Rambler for about 5 years, called the Lancaster County District Attorney's office and dropped the charges.
Assistant District Attorney Randy Miller said the man was worried about publicity and felt a lot of pressure. Source: New Era 11/30/95, 11/28/95
RHODE ISLAND
Woman Claims Priest Drugged Her
A Burrillville woman is the second to sue Monsignor Louis Ward Dunn, 74, and the Rhode Island Diocese. Mary Ryan, 34, said Dunn sexually abused her and church officials ignored her complaints.
Phyllis Hutnak, 44, the first to file charges, said Dunn gave her prescription medicine and alcohol and then had intercourse with and performed other "lewd and lascivious acts to and/or with" her several times. The alleged incidents occurred at St. Thomas' church in 1967.
Dunn was placed on administrative leave in March '94. Source: The Providence Journal-Bulletin 12/8/95
Victim Creates Survivors Network
Frank Fitzpatrick helped bring down one of the country's most notorious child molesters, and now he's the helping hand for many victims throughout the world.
In '93 Fitzpatrick publicly named Rev. James Porter as a pedophile who drugged and raped him. His charges led 130 others to make similar accusations ranging from groping and pressing against children from behind to forcing himself on top of them and raping them. Porter, who is currently in a Massachusetts prison, admitted assaulting up to 100 children.
The Fitzpatrick crusade led to the formation of a support network of about 2,500 people throughout the United States and some in Australia and South Africa.
Some victims call Survivor Connections for emotional support, but most seek help prosecuting their abusers.
"Everybody has the same fear, shame, emotions and hurt," said Fitzpatrick. "A lot of people call who haven't told anybody before. They haven't told their spouse or parents yet. They want to know that their feelings are not different from everybody else's." Source: Boston Globe 12/17/95
SOUTH DAKOTA
Church Cleared In Molestation Case
The Rapid City Catholic Diocese was cleared in a civil suit filed by a former altar boy who said he was molested by Rev. William Lambert.

Robert Koenig sued Lambert and the Diocese in '92 for the alleged 17 years of sexual abuse he endured from the priest. He sought $1.4 million in damages for the 13-14 incidents of molestation that continued from the late 50s and ended in 1975. He said the abuse led him to severe alcoholism and emotional problems that hampered a healthy, happy life.

Diocese attorney Jeffrey Viken said church officials did not know the abuse was going on.

A 7th Circuit Court jury awarded Koenig $200,000 in punitive damages and $42,000 in actual damages and cleared the diocese from responsibility. No criminal charges have been filed against Lambert.

Jurors determined that the statute of limitation did not invalidate the victim's accounts of sexual abuse because Lambert concealed facts concerning the victim.

During testimony Lambert, who is no longer active in ministry, used his fingers to carefully count how many other priests he told about the sexual encounters. He remembered telling 5 priests. The priest told prosecutors he was infatuated with Koenig and lusted after the boy. He also graphically detailed an incident in which he tied up Koenig and performed oral sex on and masturbated the boy.

Koenig, now 49, burst into tears when he trecalled an incident in which Lambert raped him at the church rectory in 1958 and then took him home to have dinner with Koenig's parents.

"We went to dinner, and he sat at the head of the table and my father sat at the other--and I could feel the overwhelming shame dripping off me," Koenig said. "I wondered if anyone could tell."

Koenig said he confessed each sex act Lambert performed on him to about 17 other priests. One priest reportedly told him that he should stop sinning and take up stamp collecting. Source: Rapid City Journal 12/12/95, 12/9/95, 12/8/95, 12/7/95, 12/6/95
TEXAS
Conspiracy To Harass Ministers?
Rev. David Brace was arrested along with Shannon Knox, a Houston financial consultant, and Roy Clarkston, a San Antonio deal maker, and charged with 3 counts of laundering money and 1 count of conspiring to launder money.
Although Brace admitted laundering money for people he believed were Colombian drug cartel members--and there are prosecution witnesses' testimony and surveillance videotapes that clearly show his actions--he contends he's a naive man of God who was merely, and desperately, trying to refinance the $10 million debt on his Faith of Metro Church in Wichita.
The church defaulted on more than $7 million in church bonds before Brace paid Mike Clark, owner of First Diversified Financial Services of Houston, $750,000 to prospect new investors. The assignment was given to Knox, 25, who introduced Brace to Clarkston, 59, who said he knew of some foreigners who wanted to invest $40 million in U.S. properties.
The investor's were actually undercover agents who had been tipped that Clarkston was helping drug dealers launder money.
"I prayed. God said He put this together . . . so I feel comfortable because of that," Brace said on video during his first meeting with investors.
Defense attorney Ray Barrera Sr. said he would attempt to prove to jurors that Brace's arrest was an elaborate government conspiracy designed to harass ministers who gain too much power. Source: The Wichita Eagle 12/24/95, 12/17/95
WASHINGTON
Couple Acquitted of Sex Charges
Robert and Connie Roberson were acquitted by jury on charges that they were involved in a church child-sex ring in Wenatchee.
The couple still face charges of perjury and theft in an unrelated welfare fraud case. Source: Seattle Post-Intelligencer 12/12/95; Pittsburgh Post-Gazette 12/10/95
WEST VIRGINIA
Boy Raped Twice At Knifepoint
North Charleston Baptist Church youth leader Gerald Mollohan, 47, was convicted by a jury on 2 counts of rape and received consecutive sentences of 15-35 years for each assault.,
The teen, 16, testified that Mollohan, a 28-year postal employee, befriended several brothers through a church youth group and bought 1 of them gifts and took him on a trip to Disney World.
The victim said he resisted Mollohan's sexual advances several times before the youth leader raped him at knifepoint on 2 separate nights at the leader's home in December '93. Source: The Charleston Gazette 11/7/95
Hare Krishna Conviction Overturned
The 4th U.S. Circuit Court of Appeals overturned the '91 conviction of a Hare Krishna leader because a trial judge allowed "prejudice" evidence of child molesting, homosexuality and mistreatment of women into the case.
Swami Bhaktipada, who was indicted as Keith Gordon Ham, was convicted and sentenced to 30 years in prison for mail fraud, 3 counts of racketeering and conspiring to kill a member of his sect. Bhaktipada, founder of the New Vrindaban community 85 miles southwest of Pittsburgh, faces a second trial for the charges. Source: Charleston Daily Mail 11/27/95
Teacher Slapped By Gospel Singer Parent
Gospel singer James Gill was convicted in magistrate court on 1 charge of battery of a school employee and was sentenced to 1 year in jail.
Gill admitted taking a swing at, but not making contact with, an Oak Hill Elementary School teacher when he found out his daughter would not be promoted to 2nd grade.
Billy Maddy testified that Gill slapped her with an open hand on May creating a bruised left cheek and eye.
Gill, lead singer for the Eddie and the One Way Flights Gospel Heirs, appealed to the circuit court, but the decision was upheld. Gill was freed on $2,500 bond and faces a $500 fine for the assault. Source: Register-Herald Reporter 12/24/95
WISCONSIN
Probation For Sexual Exploitation
Catholic priest Edward Witczak, 61, was sentenced to 1 month in jail and ordered to perform 300 hours of community service forr charges of sexually exploited a parishioner.
Brown County Circuit Court Judge Richard Dietz sentenced Witczak to 3 years in prison then stayed the sentence and placed him on 3 years' probation instead.
Witczak admitted to having a 2-year relationship with the woman, now 29, who sought his help as a therapist for marital problems and guilt over sexual abuse she she suffered at age 5. The woman said she called off the relationship with the priest when she realized it was ruining her marriage, which has since ended.
Witczak pleaded no contest to 4 counts of sexual contact without consent on 4 occasions with the victim in '91 and '93. Probation conditions require Witczak to receive counseling and have no contact with the victim. Witczak also agreed to resign as pastor of St. Elizabeth Seton Parish in Green Bay. Source: Milwaukee Journal Sentinel 1/3/95
BRAZIL
Evangelist Investigated For Fraud, Tax Charges
Authorities believe the Universal Church of the Kingdom of God takes in $800 million a year, and they want to know how. It has 300 churches in 33 countries, including the U.S. It also owns the 3rd largest TV network in Brazil, a bank, 35 radio stations, 4 newspapers and other businesses.
Brazil's leading evangelist, Rev. Edir Macedo, is under investigation for suspicion of evading taxes, defrauding followers and receiving money from the Cali cocaine cartel in Columbia. No charges have been filed.
The priest was videotaped dancing on Rio's Copacabana beach while his pastors joked about undressing at a hotel party in Jerusalem for the Holy Land tour. Also caught on video was Macedo and colleagues making faces and grinning as they counted donations and proudly displayed a $100 bill after a church inauguration in New York. Source: Associated Press 12/26/95; San Jose Mercury News Service 12/26/95
CANADA
Mt. Cashel Abuse Settlement
The first cash settlement in the Mount Cashel orphanage scandal has rocked Newfoundland.
The most prominent and vocal victim, Shane Earle, is to receive an undisclosed settlement, reported to be about $400,000, in one lump sum from the Newfoundland government and the Congregation of Christian Brothers, the order who ran the institution.
Earle, who filed the civil suit in 1989, suffered 15 years of beatings and sexual assaults after being taken from a broken home in the 70s and placed in the orphanage.
Nine Christian Brothers have been convicted of sexually and physically abusing boys at the orphanage. At least 30 other lawsuits are pending.
"I look at my daughter and I see how innocent she is and I say I was like that once, but I was abused and I was violated and I was tormented," said Earle. "How can anybody in their right mind violate such a precious thing?" Sources: The Globe & Mail (Toronto) 9/19/95; Vancouver Sun 9/20/95
Archdioceses' Penance: Fund Welfare Study
The Roman Catholic Archdiocese of St. John's in Newfoundland has picked up the tab for a study of child welfare issues organized by Kathleen Kufeldt.
The sign of charity comes years after allegations of abuse by the Christian Brothers that occurred at the Mount Cashel orphanage in the 70s. At least 30 lawsuits are slowly making their way through court.
The Archdiocese is paying Kufeldt $1 million to cover her annual salary and expenses. Her study plots to examine child-welfare cases in Newfoundland and attempt to learn if economic hardships affect ab1use rates. Source: The Vancouver Sun 11/27/95
New Sex Trial For Bishop
The Canadian Supreme Court ruled recently that Roman Catholic Bishop Hubert Patrick O'Connor, 67, be retried on sex charges.
In '91 he was charged with raping 2 workers at St. Joseph's school and assaulting 2 students between 1963-67. Charges were stayed in '92 when a judge ruled the prosecution had failed to disclose therapist's notes on the complainants to the defense.
A new trial was ordered by the British Columbia Appeals Court in '93 and was upheld by the Supreme Court of Canada when O'Connor appealed in '95.
The ruling contends that anyone accused of sex crimes has the right to obtain relevant information about their accusers, including a victim's therapy notes.
A Canadian tabloid columnist responded to the court's action by saying, "It's bad enough that women and children are targets of abuse by fathers, husbands, bosses and boyfriends. But for women to be further victimized by the country's top court! It's horrifying." Source: The Province (B.C.) 12/15/95
More Christian Brothers Charges
Additional sexual assault charges against former members of the Roman Catholic lay order have been filed in one of the largest Canadian sexual abuse scandals in history.
Eight men face a total of 48 criminal charges ranging from indecent assault to buggery. According to court records, the men worked as Christian Brothers and civilian staff at St. John's Training School in Uxbridge, Ont., a school where boys who were truant or delinquent were sent.
A 5-year investigation was spurred by allegations of abuse spanning several decades resulting in 99 charges against 2 members, 9 former members of the religious order, Brothers of the Christian Schools, and 2 civilians.
Six former Christian brothers and staff have been convicted and others are awaiting trial. Source: Vancouver Sun 12/8/95
Trial For Female Pastor
Rev. Joanne Thompson-Millar, 37, a youth pastor for the Victory Christian Centre, was charged with sexual exploitation, sexual assault and sexual interference.
A girl, 15, said she was assaulted by Millar at the pastor's home and at a trailer park in north-central Ontario. Source: The Ottawa Citizen 10/7/95
Numerology Cult Sex Scandal
An investigation of Vancouver's Kabalarian community has grown into the largest police sex-assault probe in the city's history. Ivon Shearing, leader of the 500-member numerology cult, was charged in December with 18 counts of sexual assault against 9 victims.
Shearing was released on $25,000 bail and ordered to have no contact with 30 female followers he allegedly fondled and forced into oral sex and intercourse. A preliminary hearing is set for July.
Additional charges for assaults on 2 people are pending and an investigation continues into allegations made by another woman.
"We have information from victims who are naming other victims who are naming other victims," said Constable Anne Drennan. "It has just mushroomed."
The Kabalarian community believes in numerology and many adopt new names to improve numerical values. They are encouraged to avoid meat, alcohol and tobacco. Source: The Province 12/18/95, 12/17/95
COLUMBIA
Priests Swindled $5 Million
Caracol radio network reported in October that Bogota's prestigious St. Thomas Catholic University filed fraud charges against 6 priests who reportedly stole $5 million from a university bank account.
Apparently the priests opened an account in their names instead of the university's. Four priests have reportedly fled the country. Source: The Orlando Sentinel 10/7/95
ENGLAND
Bishop Says Adultery Is In Our Genes
During an Edinburgh seminar Anglican Bishop Rev. Richard Holloway said, "The church should not condemn (sexual) affairs as sinful and wrong."
The head of the Scottish Episcopal Church also reportedly said, "For the human race to survive we must go out and sow our seeds. God knew that when he made us. So, he has given us a built in sex drive to go out and propagate as widely as possible. He has given us promiscuous genes."
Reactions to Holloway's remarks had some church leaders boiling that his comments were an outright rejection of the Seventh Commandment ban on adultery.
He affirmed on BBC radio that adultery was a sin but men and woman have a conflict between natural instincts and their need for a loving relationship. Source: Boston Globe 5/18/95
IRELAND
Still Paying The Price
Dublin Archbishop Desmond Connell admitted to personally sanctioning a loan of £27,500 in '93 to Sutton Curate Fr. Ivan Payne to compensate a former altar boy who had accused the priest of sexual abuse.
Connell told RTE television last May that he had not compensated anyone and accused the media of "ferreting" out stories. The payment came to light after an RTE's "Primetime" investigation in which information that the money loaned to the priest came from a special church fund was aired. Source: Irish Echo 10/4-10/95
Left To The Mercy Of The Press
Almost a year after the Irish government was toppled by the sex scandals of Father Brendan Smyth, cleric abuse accusations have doubled and the Catholic Church is paying the price.
Smyth, who is currently serving 4 years in prison for abusing children of both sexes for decades, recently pleaded guilty to 26 additional charges of indecent assault.
A Detroit News article stated that victims of priests in the Dublin diocese were reported to have received sums of $77,500 and $46,500 in October.
The Guardian reported in an October article that 2 new sexual assault cases brought to court by former altar boys, who allege they were assaulted in the 70s, were also compensated.
Horror stories have unfolded to the media. Alan O'Sullivan told the Irish Times the series of alleged abuses he received from Father Patrick Hughes. The newspaper dedicated nearly a page O'Sullivan's allegations that he was abused so badly that on one occasion the priest sodomized him and proceeded to choke him until he blacked out. He also stated that Hughes forced him at ages 9-11 to pose for pornographic photos.
"The terrifying thing was that I had told everyone and nothing had happened, and here he is again," said O'Sullivan when recalling seeing the priest years later. Hughes paid £50,000 in compensation to O'Sullivan with no assistance from the Dublin diocese.
Between 30-40 priests and monks on both sides of the Irish border have been investigated or have appeared in court over the last 3 years.
Even after psychiatric evaluations some priests are being returned to their ministerial duties. In the United States an estimated $650 million in compensation and legal fees was paid to victims by the Catholic church for clerical abuse since the 80s. Still yet, the faithful flock to see Pope John Paul and donate weekly to churches with known abusers in the pulpit. Sources: Guardian Weekly 10/22/95; The Detroit News 10/16/95
JAPAN
Leader Collected Pubic Hair Souvenir's
The Reuter's News Service reported that members of Japan's Aum Shinri Kyo cult said their leader, Shoko Asahara, collected pubic hair as souvenirs from each of the 30-40 female followers with whom he had intercourse with.
Asahara reportedly put the strands in small plastic bags and placed in bottles labeled with each woman's name.
The cult is accused of the '95 Tokyo subway gas attack. Source: News Of The Weird 12/12/95
---
---
CALIFORNIA
Priest Kept Diary Of Molestations
During a search of Rev. Gary Timmons' Chicago apartment, Sonoma County Sheriff's detectives found a handwritten diary and notes describing his sexual encounters, and a letter to one of his victims.
According to court records, one of the diary entries stated, "I am a child molester."
Timmons was arrested Oct. 31 on charges of 17 counts of child molestation. The priest waived extradition proceedings in Chicago and agreed to return to the west coast. Three men claim Timmons molested them while they were teenagers at Camp St. Michael, a Catholic summer camp founded by Timmons, and in the rectory of St. Eugene's Church in Santa Rosa. The incidents allegedly occurred between 1971-78. If convicted, Timmons faces up to 136 years in prison.
Timmons was relieved of his church duties at St. Bernard's Catholic Church in Eureka nearly 2 years ago when the allegations surfaced and placed in a church-sponsored treatment program for pedophiles in Jemez Springs, N.M. Later he was sent to work and study at Chicago's Institute for Spiritual Leadership.
A civil suit, settled in August, charged a monsignor, Timmons and another priest with sexual abuse. The 2 victims received a $500,000 settlement in their claims against the monsignor and the other priest, but the case against Timmons continued. Prosecutors were unable to pursue criminal charges against Timmons until others came forward recently with new, more serious allegations including lewd and lascivious acts, oral copulation, and sodomy with children all under age 14 in California. Sources: San Francisco Chronicle 11/2/95, 11/1/95, 8/10/95; Chicago Sun-Times 11/2/95; San Jose Mercury News Service 11/10/95, 11/3/95, 11/1/95
Police Investigation Warrants 38 Counts Of Molestation
Former Roman Catholic priest Theodore Llanos was charged with 38 counts of child molestation after a police investigation uncovered more victims.
Llanos, who served at St. Barnabas and St. Lucy's Catholic churches, allegedly molested 5 boys, ages 11-14, between 1973-90. The first victim, who came forward in Nov. '94, claims he was molested by Llanos when he was a teen.
Llanos' attorney said he would file legal challenges to the charges, saying they are unconstitutional because the statute of limitations had expired. Source: San Jose Mercury News Service 11/15/95, 11/14/95
Women Settle Lawsuit With Church
After a $100,000 settlement with the United Methodist Church, lawsuits filed by 2 women claiming they had been molested as teenagers by Rev. Thomas Warmer were dropped.
Melissa Knight and Jayne Relaford Brown said they were molested by Warmer in '68 at his Lemon Grove church. Warmer, who is the senior minister at St. Paul's United Methodist Church in Coronado, has maintained his innocence and will pay no money in the settlement. Source: California State University at Long Beach Daily 49er, 10/5/95
Minister Sentenced To 19 Years
Minister David Brimmer, 42, of the Jubilee Christian Center in San Jose, was found guilty by jury of 14 felony counts of lewd conduct with minors. Prosecuting attorney Raymundo Mendoza asked the judge for the maximum sentence of 20 years and 8 months.
Brimmer was forced to resign from his position at the 6,000 member church in San Jose when allegations surfaced that he had molested 6 boys, ages 11-16, during sleepovers at his home from 1990-93. Brimmer has maintained his innocence since the charges surfaced in '93.
Brimmer's former roommate, Pablo Boas, also a former youth minister at the church, pleaded guilty to 8 counts of molestation and faces 3 years in prison. Source: San Jose Mercury News 4/4/95
---
FLORIDA
Christian Academy Teacher Guilty Of Fondling Girl
Trinity Christian Academy teacher Thomas Rake, 35, pleaded guilty to 1 count of lewd and lascivious conduct for fondling a girl, 13.
The Jacksonville junior high bible instructor agreed to have no contact with the student and was given 3 years' probation, and is forbidden to have any contact with children.
If Rake successfully completes his probation, adjudication will take effect--meaning he will not have a conviction, but the record of the charge will be open to the public.
According to Assistant State Attorney Shauna Wright, Rake and the girl were involved in a relationship since last year. Florida's age of consent is 16. Rake did not complete the school year and will not return to Trinity. Source: Jacksonville Times-Union
Margate Priest Cleared In Financial Investigation
Members of the St. Vincent Catholic Church men's Club went to police in April alleging Rev. Neil Doherty has drawn a check for $4,700 from the club's bank account without its board's authorization.
The allegations capped 3 years of increasingly fractious relations between leaders of the Men's Club and Doherty, 52, who arrived at St. Vincent in '91. Doherty admitted withdrawing the funds, but claimed that under church law pastors have complete control over money raised in the church's name. Doherty eventually repaid the amount withdrawn.
"Since he gave the money back, there's no victim," said Men's Club President Jerry Gerrity. "It's because it's a priest. If I did it, I'd be in jail."
Doherty was cleared of criminal wrongdoing by police and state prosecutors.
In December Doherty evicted the club from church grounds after leaders refused to dissolve their status as an independent corporation. Shortly after the club was ousted, Margate police detective Bill Creelman said he began to receive--anonymously--copies of canceled checks from St. Vincent's accounts and "reports" detailing Doherty's alleged financial improprieties.
"When the money goes into the collection basket, it becomes the bishop's, and Father Doherty can do what he wants with it," said Creelman. Source: Miami Herald 8/31/95
"When the money goes into the collection basket, Father Doherty can do what he wants with it."
Religious Fanatic Brother & Sister Had 8 Children
Judge Lynn Tepper must decide the fate of 8 children, ages 1-19, born of an incestuous marriage. In addition, Judge Tepper must decide what to do about the felony incest charges against the brother-sister parents.
Jailing the couple would mean foster care for all but the oldest child. All of the children have mental and emotional problems. Their IQs range from 52-86, with 80 being the threshold for declaring a person learning-disabled.
The complicated case has left the children in the custody of their mother, Deborah, 44, until a decision is made, provided she no longer has contact with her brother, William, 64.
About 23 years ago William asked Deborah to join him to find God, saying he was chosen to usher in an era of peace that would begin in the year 2000 and that the Book of Leviticus instructed him to take a mate from his own family.
In Dec. '93 officials were told that William had molested one of the children. Blood tests confirmed they are siblings and that their youngest daughter, 1, was their child. Incest charges were filed in March.
William, who builds plexiglass pyramids, which he claims control hurricanes, asteroids and the fate of humanity, said that if he is jailed he will not be able to protect the Earth when asteroids come. Source: Orlando Sentinel 10/2/95
Sheriff's Chaplain Charged With Sexual Assault
Volusia County Sheriff's Office Chaplain Chris Amos Hirschmann, 54, was charged with sexually assaulting a woman he counseled while serving as a volunteer.
The woman, 34, complained to authorities that Hirschmann assaulted her between March 21-24, 1995. She said she was intimidated by him and was afraid to report the incidents until recently. The woman said she received religious counseling from Hirschmann at his home, then approached her where she works and sexually assaulted her while he held her arms behind her back.
Hirschmann was a sheriff's volunteer chaplain from March 1993-August 1995. Sheriff's officials report that some deputies mentioned they were uneasy around Hirschmann and complained that he "spun too many tales." Others who knew him said he often bragged about being a former CIA agent and had represented himself as a victim's advocate for the sheriff's office. Source: Orlando Sentinel
Church Hides Sex Abuse
In lawsuits filed against 2 former Central Florida priests, Eamon O'Dowd and an unidentified priest, accusations were reported that the Catholic Church knowingly concealed child abuse, shuffled problem priests from parish to parish and failed to report incidents to legal authorities.
Church officials contend that in the 80s society knew little about the problems and that priests were sent for psychological counseling. They noted that some priests were defrocked or simply, and quietly, asked to resign from priesthood. The Catholic Diocese of Orlando says it now takes immediate action when complaints are lodged.
In 1986 the Orlando diocese paid a Seminole County family $250,000 in an out-of-court settlement after arbitrators ruled that a priest did have an affair with a parishioner and fondled her daughter, 12.
The priest in that case was not named, but records filed with the 5th District Court of Appeals in Daytona Beach identify him as O'Dowd.
O'Dowd was charged in 1983 with lewd assault on a girl, 12, after she accused him of fondling her breasts twice when he was an assistant pastor at St. Charles Morromeo in College Park. O'Dowd, 64, is now assigned to Holy Spirit Catholic Church in Lantant near West Palm Beach. Source: Miami Herald 2/27/95
---
ILLINOIS
Abusive Priest Cheered By Congregation
Hundreds of parishioners cheered and applauded Rev. John Calicott's return to sign a new covenant with Holy Angels Church and return as its pastor in October. Calicott is the 1st Roman Catholic priest in Chicago to return after being suspended for allegations of sexual abuse and admitting his sexual misconduct with minors.
Calicott was accused of molesting 2 boys nearly 20 years ago. After he was reinstated Calicott made a statement at mass that he never admitted being a child molester or a pedophile, but that "something occurred that should not have occurred."
Calicott also mentioned that doctors assured him he is not a pedophile and poses no risk to children. He fought back tears during his recollection of his anger and depression during his time away from the pulpit and asked the congregation to pray that his anger be removed.
In March '94 two men reported to the Chicago Archdiocese that Calicott had molested them when they were teenagers in 1976 when he was an associate pastor at St. Ailbe Catholic Church in Chicago. Calicott was placed on administrative leave in April and sent for counseling in Maryland while a sexual misconduct investigation was conducted.
The archdiocese has suspended more than 20 priests for sexual misconduct and has a policy barring them from returning to a parish ministry if they have sexually abused minors. Cardinal Joseph Bernardin made an exception and allowed Calicott to resume his duties because of his overwhelming popularity and psychological evaluations that reported Calicott is not a "sexual predator" and poses no threat to children. Protesters gathered outside the cardinal's home the day of Calicott's return.
"The treatment of a criminal should not be based on his popularity," said Barbara Blaine, founder of the Survivors Network of those Abused by Priests.
Calicott agreed to continue professional help. In a text agreement with parishioners Calicott pledged to have a priest with him at Holy Angels to serve as a "resident monitor." Most of the parishioners interviewed said they approved Calicott's return.
"My observations of the father is that he is an excellent example of Christian living," said Sister Helen, principal of Holy Angels School. Sources: Chicago Sun-Times 10/23/95, 10/13/95; Hartford Courant 10/16/95; San Jose Mercury News Service 10/13/95
Priest Exhibited Pornographic Materials To Teenagers
A Pickneyville minister pleaded guilty to sexually abusing 2 teenage boys. Rev. John A. Weller, 49, is charged with 3 counts of aggravated criminal sexual abuse and a misdemeanor charge of exhibiting harmful or pornographic materials to a child under 18.
The victims, ages 13-17, were shown sexually explicit videotapes and abused several times between April and July.
Weller faces up to 7 years in prison and up to $10,000 for each conviction. The pornographic materials charge is punishable up to 364 days in jail and a $1,000 fine.
Weller, who was released on $5,000 bail, was removed from pastoral duties of the United Methodist Church after his arrest in August. Source: The Southern Illinoisan 10/7/95
Preacher Used Scare Tactics To Victimize Boys
A popular preacher from Lawrence County was convicted of sodomy and sexual abuse, including 9 felony counts for molesting 4 boys in his rural farmhouse.
Gallie Isaac Sr., 78, was recommended by jury to serve 25 years in prison for his sexual crimes. The pastor of Isaac Park Free Baptist Church was indicted in '94 on charges of molesting 8 boys from 1984-94. Four of the boys, ages 11-14 at the time of the incidents, testified saying that he engaged in masturbation and oral sex with them.
"He was saying stuff like, 'God's watching you, and you're doing good,' and 'All the boys do this,' " the witness, now 18, said.
One of the victims said Isaac played a Halloween tape before having sex with him and told him that having sex was okay.
"He began to touch me and he would whisper, 'I will protect you . . . from the house,' " another alleged victim, now 25, told jurors.
Formal sentencing for Isaac, father of 6 and former county clerk, is scheduled for Dec. 14. Isaac is free on bond until sentencing and faces a second trial on charges relating to the 4 other alleged victims. Source: Lexington Herald-Leader 11/4/95, 10/31/95
---
LOUISIANA
Indicted For "Force and Arms."
Aggravated rape charges filed in June by a minor have led to the indictment of Rev. Robert Melancon. The pastor was charged with molesting the boy "with force and arms" between 1984-89 when he was pastor of the Annunciata Catholic Church in Houma.
Melancon was released on a $1 million anonymous bond after his arrest. His arraignment was set for Oct. 16. In a separate civil case filed June 6 the priest was accused of fondling an Annunciata altar boy when he was 6 or 7 years old and of having intercourse with him approximately 2 years later.
Prosecutors said the suit states that Melancon and the boy continued to have sex at least once a week until Melancon was transferred. During the civil court hearing on that case a police detective interviewed another potential victim, 11, who alleges he began having sex with Melancon when pastor of St. Genevieve Church in Thibodaux in the 70s.
Records show Melancon was also accused of sexual harassment in a separate case in 1993 by a parishioner of St. Genevieve. The diocese settled with the parishioner for $30,000. Source: The Advocate (Baton Rouge, LA) 6/17/95, 9/16/95
---
MARYLAND
Priest Apologizes, Gets 16 Years
The Rev. Thomas Sebastian Schaefer, 69, who served as a Roman Catholic priest for 42 years, was sentenced to 16 years in prison for sexually molesting altar boys over 3 decades. Schaefer pleaded guilty to abusing 5 boys between 1966-82.
His arrest came after a 7 month investigation, prompted by a Baltimore area man, 34, who was an altar boy at St. Matthias Apostle Church. The man claimed that he had been abused by Schaefer and 3 other priests when he was a child.
Schaefer was 1 of 4 priests who were arrested on sexual abuse charges in February. The Archdiocese of Washington said all 4 admitted abuse and were dismissed from their positions.
Schaefer apologized to his victims in court and asked for forgiveness, "I had sexual activity with these gentlemen. I abused my position as a priest. I genuinely liked each one of them and tried to help them in many ways," Schaefer said in a soft voice. "But with them, my feelings weakened my self-control at times, resulting in sexual activity with them. I didn't realize my conduct would hurt them. I never wanted to hurt or harm them."
After Schaefer addressed the court Judge William B. Spellbring handed down 4 consecutive 4-year prison terms for 4 counts of child abuse. He also received a 4-year term for 1 count of sodomy to be served concurrently with the other sentences. Schaefer's sentence exceeded state guidelines--up to 3 years on each count--but was less than the 20 years prosecutors sought.
Rev. Alphonsus Smith, 70, also pleaded guilty and is set to be sentenced Dec. 19.
Two other St. Matthias priests are charged with child abuse have trial dates set for late November and early December. Rev. Edward B. Pritchard, 51, is charged with molesting 3 boys at the church and Edward T. Hartel, 59, is accused of orally sodomizing the former St. Matthias altar boy. Both men are scheduled for trial later this year. Source: The Washington Post 10/24/95, 8/5/95, 2/16/95, 2/9/95
---
MICHIGAN
Chaplain Aids Boys' Abductor
An ex-con who kidnapped 2 brothers in Benton Harbor was charged with aggravated rape of the boys. Boyd D. Weekley, 24, was arraigned on a federal kidnapping charge and held without bond. The rape charge came after police interviewed the boys, ages 11 and 3, who were found with Weekley at a New Orleans motel.
Weekley kidnapped the boys just weeks after prison chaplain Rev. Larry Rucker raised $500 to secure his $5,000 bail for a charge of fondling a South Dakota girl, 8, in a swimming pool. Weekley reportedly stole Rucker's car and abducted the boys on Oct. 14. Sources: Inland Valley Daily Bulletin (Ontario, Canada) 10/25/95; Chicago Sun-Times 10/27/95; Hartford Courant 10/25/95; San Jose Mercury News Service 10/27/95, 10/26/95, 10/25/95, 10/24/95, 10/23/95
---
NEW JERSEY
Visiting Haitian Priest Molested Girl, 13
A visiting priest serving in the Trenton Diocese has been given 3 years' probation in a plea agreement for charges of attempted aggravated criminal sexual contact, endangering the welfare of a child and child abuse. Under the agreement, Rev. Jean-Level Eliscard, 31, pleaded guilty to 1 count of criminal sexual contact for molesting a girl, 13.
Charges stem from a '94 incident in which Eliscard visited the teenager while she was at home alone. According to police, he was allegedly molesting her when her father arrived and stopped him. Reports say the father initially kept the incident a secret but after Eliscard returned to the home, unannounced, several weeks later he reported the incident to Monsignor John Dermond, pastor of St. Francis of Assisi Church.
Police said Eliscard was arrested at John F. Kennedy International Airport, in New York City, in November as he attempted to flee to his native country of Haiti.
The terms of the agreement specify that Eliscard may return to Haiti but must be supervised by the bishop of Haiti. He is forbidden to have contact with minors in his ministry or his personal life.
Eliscard must also undergo psychological counseling and monthly reports must be sent to the Mercer County Probation Department. If he returns to New Jersey he would be subjected to sexual offender notification requirements and would have to register with authorities.
Eliscard has also worked as a visiting priest at parishes in Brooklyn, NY; Los Angeles, CA; and Canada. Source: The Philadelphia Inquirer 7/8/95
Court Dismisses Abuse Suit Against Priest
A lawsuit filed by a former altar boy charging that Rev. Thomas Kohler sexually abused him was dismissed by a New Jersey state appeals court because the statute of limitations had expired. The lawsuit claimed Kohler abused the boy on trips to Wildwood, Seaside Heights and other locations, including overseas, between 1973-78.
Kohler was arraigned and pleaded not guilty to 2 charges of allegedly persuading a boy to pose for pornographic photographs. The photos were taken by another priest, William O'Connell, who was sentenced to 10 years in prison after pleading guilty to several sexual assault charges last year. Source: Courier-Post 7/25/95
---
NEW YORK
Impostor Priest Bilked Widow For $12,000
A man posing as a priest was arrested and charged with criminal impersonation and grand larceny. In the past 5 years John Fortune--an unemployed man with no religious training--performed a baptism, heard confessions and said as many as 5 Masses in the Bronx.
Fortune, 35, sat outside the Mount Carmel Roman Catholic Church in the summer months dressed in clerical garb. He called himself Father Giustino Visconti and introduced himself to the pastor of Mount Carmel as a visiting Jesuit priest and was invited to say Mass. During Fortune's double life he told many people in the predominantly Italian neighborhood that he taught canon law at nearby Fordham University.
In addition, Fortune befriended a widow through a mutual friend. He gradually became part of her family and began investing the widow's $12,000 retirement savings, said police.
Doubts about Fortune's background arose when he stumbled and made mistakes in the liturgy. Source: San Jose Mercury News Service 11/17/95
"Rev. Ike" Sued For Harassment
The televangelist better known as "Reverend Ike," is being sued for sexually harassing his former personal assistant.
Frederick Eikerenkoetter, 60, was named in the $100 million civil suit which accuses the clergyman of "offensively touching and caressing" his male assistant, 25, and then firing him after he resisted the minister's advances. Source: San Francisco Chronicle 10/10/95
---
OHIO
32 Priests Named In Sex Allegations
A deposition given by Roger Kriege, chancellor of the Diocese of Covington, reports that 38 diocesan employees have been involved in incidents of sexual abuse in the past 40 years.
The alleged abusers include 32 priests, 3 teachers, a college president, a nun and a janitor. The priests have been accused of molesting children, having sexual relations with adults and masturbating in classrooms.
The deposition was filed in connection with a series of lawsuits against Rev. Earl Bierman and the diocese. Bierman, the only priest named in the deposition, is serving a 20-year sentence for abusing teenage boys in the 60s and 70s.
Several alleged victims said they reported the incidents when they happened, but Kriege claims there were no records to verify the complaints. Source: The Cincinnati Post 11/4/95
---
OKLAHOMA
Baptist Minister Sentenced For Molestation
Former Tulsa County minister Steve Lamberson, 35, was sentenced to 5 years in prison for molesting a teenage parishioner.
Lamberson, pastor of the Liberty Heights Free Will Baptist Church and academy, pleaded no contest to 2 molestation counts.
He is charged with molesting a girl, now 18, in Dec. 1991 and March 1992, when she was 13 and 14 years old. Source: Tulsa World 5/27/95
---
PENNSYLVANIA
Cult Leader Guilty Of Phone Sex
Former cult leader and convicted child molester George Feigley pleaded no contest to a charge of conspiring to have phone sex from a prison phone with a teenage girl. Feigley, 56, received a 3-6 year term in exchange for his plea. He was charged with conspiracy to commit involuntary deviate sexual intercourse and will begin to serve his new sentence once he finishes terms for escaping from prison and for molesting 3 students of his former church in 1975. His maximum prison terms on those charges will expire in 2002.
Feigley's wife Sandra Feigley and another cult member, Sandra Good, were charged with conspiracy to hinder the apprehension of Good's teenage daughter, who was the subject of the phone calls.
Feigley's plea comes 3 years after the case started but has been bogged down by motions filed by Feigley from the State Correctional Institution at Huntingdon. The Feigleys were originally charged with involuntary deviate sexual intercourse, corruption of minors and conspiracy to commit offenses.
The girl, now 16, was being sought for assaulting a teacher when authorities discovered her relationship to the cult.
Sandra Feigley is accused of having group sex with Good's daughter, 14, and Steven Shaffer, a work-release inmate, while Feigely directed the encounter over the phone from the Huntingdon state prison.
Shaffer told authorities he routinely had sex with Sandra Feigley while her husband directed their activities over the phone. He said he was introduced to the girl and once had sex with her and Sandra Feigley.
During a case hearing, the girl said Shaffer raped her and that she and Sandra Feigley never had sex and that she never had any contact with George Feigley.
The girl's father and another cult member drowned in a storm sewer outside the State Correctional Institution at Pittsburgh while apparently trying to free Feigley. Source: The Patriot 9/23/95
Minister Sneaks Into Girl's Bedroom
Montgomery County YouthQuest executive director Rev. Stephen E. Aiken, 37, was charged with corruption of a minor after forcing himself on a girl, 17, about 15 times in the course of 4 months, beginning in April 1994.
The teenager and her infant daughter moved in with Aiken, his wife and their 3 girls after she was referred to Aiken by an educational program for teenage mothers. The girl reported that Aiken had come into her room while she was asleep, undressed her and began to rub her breasts.
"Sometimes I would say, 'no,' and sometimes I would just let it go because I didn't know what to do," the woman, now 19, said. Source: The Philadelphia Inquirer 10/6/95, 9/24/95
Priest Had Sleep Overs
Convicted molester Earl Bierman had Covington Latin school students sleep overnight with him at his Fort Mitchell church quarters. The Covington Diocese has not denied the incidents occurred.
Retired Rev. Elmer Grosser testified that he saw at least 2 or 3 boys go with Bierman upstairs at the Blessed Sacrament church where Bierman was associate pastor in '72. Bierman said he had taken the boys to a basketball game and it was too late to take them home, so he let them stay the night, but Grosser didn't believe him. However, Grosser did not report the incidents, forbidding Bierman from taking any students to his suite.
Fort Thomas veterinarian John Secter is suing the diocese for an undisclosed amount claiming the diocese knew about Bierman's actions with boys as early as 1961 but did not do enough to protect future victims.
Bierman was convicted in '93 on criminal abuse charges and is serving a 20-year sentence at the Kentucky State Reformatory.
Secter claims Bierman rubbed his knees and thighs and once touched his genitals in incidents beginning in '72. Bierman also allegedly asked Secter to go to a meeting for gay priests with him. Bierman was suspended by then-Bishop Richard Ackerman. Source: The Cincinnati Enquirer 11/10/95
---
TEXAS
Priest Fined, Jailed For Contempt Of Court
Former Von Ormy priest Xavier Ortiz-Deitz, 48, was sentenced to 6 months in jail and assessed $2,000 in court and attorney's fees for contempt of court .
Ortiz-Deitz is representing himself in a series of 7 pending civil cases which involve allegations that he had sexual contact with boys from Roman Catholic parishes in Von Ormy and MacDona.
An attorney of record for the plaintiffs said 57th District Court Judge Charles A. Gonzales warned Ortiz-Deitz that he would be held in contempt if he did not answer questions during the Oct. 25 hearing.
Ortiz-Deitz was sentenced to three 20-year sentences in '94 as part of a "no contest" plea bargain to charges that he sometimes abused altar boys minutes before entering the sanctuary to say Mass. Source: Spokesman Review 8/17/94; San Antonio News-Express 10/26/95
---
WASHINGTON
Clergy Couple Suspected Of Sex Ring And Welfare Fraud
Perjury and welfare fraud charges were filed in October against Wenatchee Pentecostal Church of God minister Robert H. Roberson and his wife, Connie L. Roberson.
The Robersons are alleged to have fraudulently obtained more than $27,000 in welfare aid between '91-95. They are also awaiting trial on multiple charges of rape and molestation in an alleged sex ring.
Mr. Roberson has been charged with 8 counts of 2nd-degree perjury and 1 count of 1st-degree theft. Mrs. Roberson has been accused of 9 counts of 2nd-degree perjury and 1 count of 1st-degree theft. The Robersons were not jailed, but a summons to appear in court was issued.
The charges stem from a report by Ross Carmen, a special investigator with the Department of Social and Health Service's Office of Special Investigations. The probable cause claims the Robersons fraudulently received AFDC payments of $10,181, medical payments of $4,960 and food stamps of $11,865.
Court documents allege that the Robersons used funds from the East Wenatchee Pentecostal Church of God and the neighboring food bank for their own personal expenses from '90-95. Court papers show the Robersons had exclusive control over the bank accounts and used those funds for vehicle payments, insurance and utilities.
According to the investigative report, Connie Roberson was given medical benefits in May 1990 while pregnant. The benefits were changed to AFDC benefits that July and Roby Roberson was added to the grant because he was not employed and lived in the household. Both Robersons are accused of filing false eligibility review forms with the state.
In addition to perjury and fraud charges, the Robersons have been charged with 22 counts of rape and child molestation. The Robersons each pleaded not guilty to 4 counts of 1st degree rape of a child and 4 counts of 1st degree child molestation. So far, 19 adults have been charged in a controversial case since January '94 with engaging in group sex with children.
Allegations began in early '94 when a girl, 9, told her foster care parents of abuse and orgies that was allegedly taking place at the church. Some observers believe a police officer now in charge of the girl has intimidated witnesses and encouraged fabrications.
Affidavits filed in Douglas Superior Court state that parents and children would meet in the church basement to sing and listen to scripture. Adults would then order the children to undress and have sex with them. Sources: Wenatchee World 7/21/95, Newsweek 5/8/95 & Seattle Post-Intelligence 10/6/95, 4/5/95
---
BOLIVIA
Remote Church Leaders Allegedly Beat Boy
An 18-year-old boy has claimed he was whipped and beaten by ultraconservative Canadian Mennonite church leaders because he refused to adhere to colony beliefs.
The boy also alleges that, in a previous incident, he was tied over a wood barrel and whipped for owning a tape player, which is against the Cupesi belief forbidding recreational pursuits. Cupesi is a remote colony in central Bolivia, near the town of Santa Cruz. Source: The London Free Press 10/31/95
---
CANADA
Church Leaders Ignore Mother's Warning
Roman Catholic priest James Scoles, 64, pleaded guilty to 1 count of sexual assault and 3 counts of indecent assault on 3 altar boys at St. Basil's Church in Brantford and a teenager at Holy Rosary Church in Milton. Scoles reportedly had anal intercourse with them between '91-94. Two years prior to Scoles' arrest a parishioner mother warned church leaders of his sexual misconduct. Source: The London Free Press 11/1/95
Quint Sisters Say Father Sexually Abused Them
Three surviving Dionne Quintuplet sisters told a Canadian TV interviewer their father, Oliva Dionne, molested all 5 of the sisters when he would take them out one at a time for car rides.
The quints were made wards of the Ontario government in 1934 after they were born. A bitter 9-year custody battle returned the sisters to their parents, who are now deceased.
As a teenager, one of the quints confided in a Roman Catholic priest at their private school about the abuse. She said the priest advised her, "to continue to live with our parents and to wear a thick coat when we went for car rides." Source: The Ann Arbor News 9/26/95
---
ALABAMA
Pastor Attempts Sex With Minor
A McIntosh pastor has been indicted by a grand jury of having sexual relations with a female minor. Rev. Floyd Wilson Reynolds, 67, was released on a $5,000 bond after his July arrest.
Records state that Reynolds, former pastor of Magnolia Holiness Church, stopped on the roadside when taking the girl home, saying he had to use the restroom. He then told the girl to remove her underwear and attempted to have sexual intercourse with her, she reports.
Reynolds was dismissed from his post when the congregation learned of the charge. Reynold's attorney said the minister would plead innocent at the arraignment in Oct. Source: Birmingham Post-Herald 9/11/95
Pastor Freed On $1 Million Bond
The pastor of Bon Secour Assembly of God, Marshall David Cumbie, 37, has been accused of sexually abusing a teenage boy and was arrested on similar charges with another boy.
Cumbie has been charged with 2 counts of 2nd degree sodomy and 1 count of 2nd degree sexual assault.
Cumbie was also arrested earlier the same month on charges of 2nd degree sodomy and 2nd degree sexual abuse and was freed on bond. Source: Birmingham News 5/28/95
---
CALIFORNIA
Pastor More Than "Annoys Child."
Upland Church of Christ Pastor Alan Wilson, 35, pleaded no-contest to 1 count of misdemeanor child annoying after a Superior Court Judge dismissed a felony charge of child molestation against Wilson. Commissioner J. Michael Welch granted the motion to dismiss by the defense because the incident did not involve sexual contact. A boy, 15, reported that Wilson gave him a massage on a bed in the pastor's home after a private singing lesson. Wilson was arrested when he suggested performing a sexual act on the boy during a phone conversation which was monitored by police. Source: Inland Valley Daily Bulletin (Ontario, CA) 4/26/95
Priest Embezzles over $200,000
St. Paul's Rev. Martin Greenlaw, 52, has been charged with 22 felony counts of grand theft, embezzlement, money laundering and tax evasion. An 11 month investigation showed evidence that Greenlaw took money from the parish and the Society for the Propagation of the Faith, a church fund-raising organization he formerly directed. Greenlaw surrendered to police Aug. 18 and was released on a $50,000 bond. Source: Las Vegas Review-Journal and Las Vegas Sun 8/19/95
Church Settles Lawsuits For $100,000
Two lawsuits filed against the United Methodist Church in Lemon Grove have been dismissed upon settlement of about $100,000.
Melissa Knight and Jayne R. Brown came forward in '93 with claims that Rev. Thomas Warmer molested them at the church in 1968 when they were teenagers.
Warmer, who is now senior minister at St. Paul's United Methodist Church in Coronado, has maintained his innocence. Source: NewsHound@sjmercury.com 10/4/95
Two Win In Molestation Suits
Two men who claim they were molested as boys by Bay Area priests, Monsignor Patrick O'Shea and Rev. Austin Peter Keegan, were given more than $500,000 in an out-of-court settlement for incidents that occurred more than a decade ago. The 2 unidentified men are among 9 individuals who have reported they were molested by O'Shea, former pastor of San Francisco's St. Cecelia Church, and Keegan, who served as a priest in the San Francisco and Santa Rosa dioceses.
One man, now 28, said he was abused "on multiple occasions" between ages 12-14 by Keegan in Santa Rosa. He will receive $450,000 of the settlement. The other man reports he was molested by O'Shea at Lake Berryessa when he was 12. He will receive $51,000 and $5,000 for therapy. Civil suits were brought against O'Shea and Keegan.
A San Francisco Municipal Court judge dismissed felony child abuse charges against O'Shea in July because the statute of limitations had expired. O'Shea pleaded innocent to charges that he sexually abused 9 boys between 1960-80.
Keegan remains free in Mexico and has been stripped of his priestly authority. Civil litigation continues against Gary Timmons of Santa Rosa, a 3rd priest named in the civil suit. Source: San Francisco Chronicle 8/10/95
---
CONNECTICUT
Second Man Accuses Priest of Rape
A 2nd victim has testified that former Roman Catholic priest, Joseph Fredette, molested him in the 70s at a halfway house for teens.
Fredette, 62, has been sentenced to serve 4-5 years in prison for repeatedly sexually assaulting the former teenage resident of the Come Alive halfway house for troubled boys. A superior court jury convicted Fredette on 3 counts of committing an unnatural act on Gary Melanson. The jury acquitted Fredette of molesting a 2nd teenager. He has already served 13 months in prison awaiting trial and has received 3 concurrent sentences. Fredette will be eligible for parole in March '97.
Gary Melanson told the jury he was under the influence of LSD when the priest first attacked him. He also gave emotional testimony of how Fredette raped him as often as twice a week. Melanson said the incidents stopped at age 20 when he confronted Fredette while on a trip to New Hampshire.
He said he did not report the incidents because he was afraid he would be sent to an institution with tighter security. Sources: Hartford Courant 7/8/95; Union-News (Springfield, MA) 7/13/95
---
FLORIDA
Three Strikes Against Minister
Retired Lutheran minister Frederick W. Chapman, 70, has been arrested and charged with forcible rape of a child and indecent assault and battery on a child under 14. The abuse was reported to have begun when the youth was 13. Chapman is accused of repeatedly molesting the boy twice a week over the course of a year. Allegations arose after a failed attempt by the victim to blackmail the ex-minister, said Chapman's attorney.
Chapman faced a similar accusation in New York in '77. He was charged with having sexual contact with a child under 17, acting to harm a child and endangering the welfare of a child. Chapman pleaded guilty in the case to a lesser charge of disorderly conduct, but was not placed on probation nor did he serve any time in jail.
At the time of the newly alleged assaults, Chapman was on probation for molesting a girl, 8, in Milton, NY in '94. As part of a plea bargain in that case, he was placed on probation, ordered to stay away from children and to receive professional treatment for sex offenders.
A woman who lives in the building across the street from Chapman said neighbors are concerned about the charges. "It was upsetting to people to find out he's been charged before. People in the court system are aware of this, but people in the neighborhood were not." Source: The Patriot Ledger 8/9/95
First Amendment Shields Diocese
In a civil lawsuit filed in Orlando, a former altar boy has accused the chancellor of the Diocese of Orlando of sexually abusing him when he was 13. But Orange Circuit Court Judge Rom Powell ruled the lawsuit thrust government into religious matters which is prohibited by church and state, and the civil court had no jurisdiction in the dispute.
The boy states Arthur Bendixen, 44, began abusing him in '82 at St. Mary Magdalen Church in Altamonte Springs. The suit chronicles a 12 year relationship between Bendixen and the victim, the son of devout Catholics. It accuses Bendixen of using his position to formulate a "special relationship" with the teenager. Incidents reportedly began with Bendixen massaging the boy's neck and back and progressed into sexual acts.
The suit states that "The [man] looked upon Bendixen as a 'holy presence,' he felt obligated to comply with his requests . . . and was unable to either get out of the relationship or report the relationship.
Sheldon Stevens, prosecuting attorney, said he would appeal. He contends the church should not get such 1st Amendment protection, charging that the church ignored warning signs that Bendixen was a pedophile.
Prowell nixed the lawsuit in May, ruling the statue of limitations barred consideration of any allegations before February 1991.
Bendixen allegedly introduced marijuana and alcohol and sleeping with the teenager in his rectory bed.
The priest was also the target of allegations by 3 other people who said he sexually abused them. However, a "resolution" was reached in December '94.
Diocese officials said in February that Bendixen, was suspended 1 year ago after an internal investigation, based on allegations of sexual misconduct, was conducted. He has since been prohibited from performing priestly duties. Source: The Orlando Sentinel 9/20/95; 5/23/95; 2/15/95
Ex-Priest Faces 4 Additional Charges
Thomas Pagni III, 45, was charged with 2 additional counts of sexual activity with a child in his care. He now faces a total of 10 criminal charges involving boys he met though counseling. Charges state the assaults occurred in 1992 or earlier.
In the civil suit, Pagni was named by a family who alleges he violated two brothers while counseling them during the late 80s and early 90s. The suit asks for unspecfied damages and alleges the Catholic church knew Pagni had a sexual problem with children and still paid for his education as a youth counselor.
Pagni's defense is "that essentially no sexual activity took place," said his attorney, Robert Pope of St. Petersburg. Source: The Orlando Sentinel 9/9/95; 6/10/95
Diocese Settles Suit In Exchange For Omission
Orange Circuit Court Judge Linda Gloeckner threw out a molestation lawsuit against retired Catholic priest Lawrence P. Redmond, 58, agreeing with defense attorney Thomas Granahan who argued the statute of limitations had expired.
In the previous week, the Orlando Diocese announced it had reached an out-of-court settlement with the man that removed the diocese from the case.
The man says Redmond, pastor of Prince of Peace Catholic Church since 1987, fondled and masturbated him several times in a St. Augustine cabin in 1980 when he was 15.
In May, a brother of the plaintiff told the media that he and his two brothers were abused by Redmond from the late 70s to early 80s while they were teenagers. The abuse was in St. Augustine, Ormond Beach and at Saint Peter and Paul Catholic Church in Goldenrod, where Redmond was pastor until 1976, he said.
The suit was the 3rd filed against Redmond and the diocese since February. Former Chancellor Arthur Bendixen and Thomas Pagni III were named in the prior lawsuits. Source: The Orlando Sentinel 9/29/95, 9/25/95, 5/18/95
---
ILLINOIS
Priest Admits To Sexually Assaulting Minor
Roman Catholic priest Rev. Ralph Strand was sentenced to 4 years in prison after pleading guilty to 1 count of criminal sexual assault for engaging in sex acts with a minor. The former pastor of St. Francis Borgia Church in Chicago began assaulting a boy, 15, in 1990 while serving as associate pastor at St. Mary Catholic Church in Des Plaines. The assaults continued after Strand was appointed to Borgia. Source: Chicago Sun-Times 7/21/95
Priests, Deacon Named In Sex-Abuse Case
A suit filed by former seminary student Kevin Mohr, 32, names 7 Roman Catholic priests and a deacon. The suit alleges he was sexually abused in '76 as a teenager while attending the now-closed St. Henry's Seminary in Belleville. It is the latest in the ongoing sexual misconduct scandal in the Diocese of Belleville, where 8 priests have been dismissed after investigations.
Soliciting Priest Fined $60
Rev. Eduardo Pinzon, 64, priest at the St. Mary's of the Lake Church, pleaded no contest to charges of soliciting sex. He has been ordered to pay $60 in fines and to perform 40 hours of community service. Source: Chicago Sun-Times 9/2/95
---
IOWA
Priest Accused Of Indecent Conduct
According to court reports, Rev. Gerald Anthony Hartz was charged with indecent contact with a child and assault for allegedly placing his hand on the clothing covering the breast of a St. Lawrence School girl, 13. The complaints filed in Carroll County Magistrate Court state Hartz, priest at St. Lawrence Church, touched the child deliberately while talking to her. Source: Omaha World-News 9/19/95
---
LOUISIANA
Will Diocese Settle This One?
Aggravated rape charges filed by a minor against Rev. Robert Melancon has led to his arrest. The pastor of the Sacred Heart Church since '91 had been away from his post undergoing psychiatric treatment while an investigation concerning his previous tenure as pastor of the Annunziata Catholic Church in Houma continues.
Records show Melancon was accused of sexual harassment in a separate case 2 years ago by a parishioner of St. Genevieve Catholic Church in Thibodaux, where Melancon served as a priest in the 70s. The diocese settled with the parishioner for $30,000 in '93. Source: The Advocate (Baton Rouge, LA) 6/17/95
---
MARYLAND
Priests Guilty of Molesting 4 Boys
Rev. Thomas Sebastian Schaefer, 69, and Rev. Alphonsus Michael Smith, 70, pleaded guilty to child abuse after a 7 month investigation prompted by a Baltimore area man, 34, who had been an altar boy at St. Matthias Apostle Church.
Schaefer pleaded guilty to 4 counts of child abuse involving 4 boys. Smith pleaded guilty to molesting the boy between 1975-78, and to molesting an altar boy at Our Lady of Sorrows Church in Takoma Park between 1982-87. Smith also entered Alford pleas on charges involving 2 other complainants, meaning he acknowledged there was evidence to prove he committed the crimes.
Allegations include fondling young boys in the rectory and forcing them to engage in manual masturbation and oral sodomy.
Schaefer's guilty pleas also included the molestation of 3 boys between 1978-82 at St. John the Evangelist Church in Clinton. He has also been charged with abusing a youth from the Sacred Heart Parish in Bushwood around 1970. Prosecutors said that Schaefer's relationship with that boy continued after Schaefer went to St. Matthias in '72.
Two more St. Matthias priests are charged with child abuse. Rev. Edward B. Pritchard, 51, is charged with molesting 3 boys at the church and Edward T. Hartel, 59, is accused of orally sodomizing the former St. Matthias altar boy. Both men are scheduled for trial later this year. Source: The Washington Post 8/5/95, 2/16/95, 2/9/95
Chaplain Charged With Sodomizing Mental Patient
A Catholic priest pleaded not guilty to sexually assaulting a mental patient at St. Elizabeth's Hospital. Rev. Ira V. Lott, 61, was arrested on a sodomy charge after a 7-month investigation. The victim, a convicted rapist, was moved to the hospital, where Lott worked as chaplain, after he was gang-raped by inmates at the Lorton prison complex.
Authorities say the patient, 32, met Lott during a stay at the city-run psychiatric hospital in '92 and corresponded in writing after the man was moved to Lorton. Lott has worked at St. Elizabeth's since '72.
The victim reported that Lott gave him a gold wedding ring just before Christmas along with a letter containing words resembling marriage vows. He also told police that Lott had locked the doors to the hospital's conference room and chapel during visits with the man in the fall and engaged in sex. Lott reportedly gave the patient a container supposedly filled with Lott's semen on Dec. 23 and urged him to rub the contents on his body. The victim turned the container, letter and ring over to police when he reported the crimes in January.
Authorities say Lott used his leverage against the man, telling him that he had the power to send him back to Lorton. Lott was released on personal recognizance. Source: The Washington Post 8/12/95
Man Jailed On Internet Sex Charges
A man claiming to be an Adventist pastor was arrested in mid-August for luring a boy, 13, to his motel room via the Internet.
Barry William Katzer, 32, is charged with a 2nd degree sex offense involving an underage victim, possession of child pornography and unnatural and perverted sex acts. He was held in lieu of $50,000 bond.
Katzer was arrested after an anonymous caller asked police to check on the welfare of a boy who was with Katzer at a motel. Police found pornographic magazines and tapes in the room.
Katzer gave officers a business card that identified him as the pastor of the Butler-Richland Seventh-Day Adventist Church pastor. Adventist officials told police that Katzer was not a pastor but was studying to become one. The Springfield, VA, youth had corresponded with Katzer on the Internet for 4 weeks before Katzer came to meet him. The two travelled to Charlottesville, VA, then returned to Rockville to meet another person who was not identified.
"He (the boy) told his mother that he was going camping with friends and that he needed to be dropped off at this church parking lot. The mother took him there, and he apparently just sent his mother on her way," said Montgomery County police spokeswoman Ann Evans. Source: Pittsburgh Post-Gazette 8/28/95
Methodist Minister Gets 5 Months
Retired Methodist minister Harry Budd Miles, 65, was sentenced to 1 month in jail for each year he sexually abused a boy from 1972-76.
Montgomery County Circuit Court Judge Vincent E. Ferretti Jr. suspended consecutive sentences of 10 years each for the 2 counts of child abuse. If, after his jail sentence is served, Miles violates the terms of his probation, he could be ordered to serve the 20-year suspended prison sentence.
Miles, the pastor of North Bethesda United Methodist Church, began molesting Scott Bisset when he was a Boy Scout whose troop met at the church. Miles met Bisset, then 11, while helping with a merit badge program.
Police report that Miles, whose preaching credentials have been revoked, initially denied the allegations but later wrote a letter to Bisset admitting the abuse.
In the letter to Bisset, Miles wrote that the abuse occurred during "a dark period of my life . . . when I was struggling with my own sexuality."
"Can you even begin to imagine the guilt, shame . . . and fear, the emotional and physical turmoil I have suffered through for 20 years now?" Bisset said to the judge before sentencing Miles. "My scars are permanent." Source: Washington Post 7/20/95
---
MASSACHUSETTS
Seminarian Arraigned On Rape Charges
A Catholic seminary student was arraigned in District court on charges of raping a woman at a church camp run by the Diocese of Fall River.
Alexander Delgado, 28, a 6th-year student at Holy Apostles College and Seminary in Cromwell, Conn., is charged with raping the woman, 26, during a walk at the Cathedral camp and Retreat Center in Freetown.
Police said Delgado asked the woman, whom he'd met at her New Bedford church, to walk with him after she sought him out for counseling on a personal problem.
Delgado, who had been working at the camp for the summer, was arrested the next day. Bail was set at $25,000 and he was sent to Bristol County Jail after arraignment. Source: Providence Journal (Rhode Island) 8/26/95
Episcopal Priest Defrocked
A priest accused by 17 women of sexually harassing and exploiting them was deposed by church authorities in July. "Defrocking" a priest is the most serious penalty a church can impose.
The Diocese of Western Massachusetts announced that James H. Clark, 69, may no longer function in any capacity as an Episcopal priest. In a statement from the Diocese, Clark admitted to the allegations and waived his right to a church trial.
Complainants said he would touch them inappropriately or use sexually charged language that could be abusive or harassing. The women also said that they had complained to the Bishop's office about Clark's behavior before, but were not taken seriously. Last October, 5 women complained to then-Bishop Denig that Clark had sexually harassed them over a number of years. A dozen women stepped forward at that time to say that they also had similar complaints.
Clark retired as rector of Grace Episcopal Church in Amherst in '94 after 33 years. Source: Hartford Courant 7/21/95
---
MICHIGAN
Suspect Alleges Sexual Relations With Priest
Demetrius Robinson, a self-avowed street hustler, confessed in a signed statement to police that he accidentally shot Rev. Donald Michael Clark, 59, during a struggle. Prosecutors say there was no evidence of a struggle. Clark's body was found in his black Trans-am in an area known for prostitution. He had been shot once in the chest.
Robinson, 18, was arrested for open murder after police received a tip from a witness. In his written statement to police, Robinson claims that Clark told him his name was "Mike" and first solicited sex from him in April '95. The men continued to met for the next few months. He wrote that he met Clark on July 31 to call off the relationship. Robinson admitted he pulled a gun when Clark grabbed him sexually and the gun went off during the struggle. The young man also wrote that Clark would pay him $100 to perform oral sex. Robinson contends that he did not know that Clark was a priest and "told everyone that I sold drugs to him because I didn't want anyone to know that I was letting him perform oral sex on me. I didn't want anyone to think I was gay."
Clark was the first African-American priest to be ordained in the Detroit archdiocese since 1926. He was ordained in '64 and was the pastor of St. Augustine/St. Monica Parish.
Police learned the identity of Clark when his fingerprints were matched to those in a police file from '74. Clark had been arrested for "accosting and soliciting" a male undercover Detroit police officer. When police discovered the man was a priest, the charge was dropped and the file marked void. Church officials never knew of the arrest.
Robinson's trial was set to begin Aug. 25. Source: The Detroit News 8/13/95
---
MINNESOTA
Former Pastor Convicted on Sex Charges
A former evangelical pastor of the Mahtowa Covenant Church has been convicted on 2 charges of 4th degree criminal sexual conduct involving touching but not penetrating a teenage boy. Rev. Kenneth Lucht, 54, had served as pastor of the Mahtowa church since '87, but resigned amid allegations. Lucht also resigned from a part-time teaching position at Barnum High School. He was charged with 4 counts of criminal sexual conduct for 2 incidents reported in February.
Sexual contact was alleged to have occurred while the teen was asleep. The first incident occurred in Lucht's home in June '93. The boy awoke to find his pants unzipped and Lucht's hands beneath his underwear. The second incident occurred a month later in a cabin on Goodrich Lake. The teen said he punched the pastor after awaking to find him touching him sexually again. The teen was a student at the Barnum school and mowed the church's lawn.
Reports say Lucht befriended the boy, who was from a broken home, and, on several occasions, invited him to stay at his home. Court documents show Lucht established a bank account for the victim, bought him gifts and acted as a "surrogate father." Source: Duluth News-Tribune 8/1/95
Court Backs Lawsuit Against Duluth Church
The Minnesota Court of Appeals upheld a jury's award of $644,000 against former pastor Daniel Reeb and the Redeemer Lutheran Church of Duluth. The man filed suit in in 1994 claiming Reeb sexually abused him when he was a teenager. The jury affirmed that the church was negligent.
The Appeal Court said Reeb admitted engaging in mutual masturbation with complainant David Samarzia, now 41, between 1967-69, beginning when Samarzia was 13. The court ruled that Samarzia's claim was not too old because his problems could not be properly treated until 1990 when he first told a psychotherapist about the abuse.
The lawsuit was the 1st of 4 abuse cases against Reeb and the church to go to trial. Source: Duluth News-Tribune 5/23/95
Sex Abuse Suit Against Capuchin Preists Rejected By Jury
A U.S. District Court jury ruled a lawsuit filed by Paul Isely, 34, baseless because he did not file it before the statue of limitations expired.
Isely testified of being sexually abused by 3 Capuchin priests while living with members of the Catholic order in Detroit in 1978. Isely became ill and was bedridden for 3 days.
He testified that, during that time, an older student and Rev. Jim Wolf, who was then the pastor of Detroit St. John Evangelist Church, sexually abused him in his bed. Isely claims Wolf fondled and performed fellatio on him. The lawsuit also claims Jim Buser and Gale Leifeld abused him during the 70s, from age 13-17 when he attended St. Lawrence Seminary in Fond du Lac, Wis.
The suit is the 1st of 10 civil lawsuits in Michigan and Wisconsin that have been filed. The Capuchins have admitted there was abuse, but not against Isely.
Isely told jurors that Buser, the freshman counselor, often would wake him at night and call him to his office or bedroom where the priest would ask him sexual questions, fondle him and expose himself.
"He said he liked me because I was like a girl," Isely said. "I didn't have much body hair."
Isely also told jurors that Leifeld, who was the school's principal, molested him during his sophomore year. He said he once discovered his twin brother, who was also a student, with Leifeld in an office. The priest pulled down Isely's pants and whispered that he was going to sodomize him, Isely said.
He said did not remember this abuse until late '92; the suit was filed in Oct. '93. A law provision says a civil lawsuit over sexual abuse is valid if filed within 1 year of recollection. The jury didn't believe Isely's memory returned when he said it did.
A capuchin priest testified on Isely's behalf that he, too, was abused when he was a student at the school at the same time. The priest said he thinks he also might have repressed the memory. Source:Detroit Free Press 3/29/95; 2/14/95
Baptist Ex-Minister Sentenced For Molesting Girl
Former Tulsa County minister Steve Lamberson, 35, pleaded no contest to 2 molestation counts and was sentenced to 5 years in prison.
Lamberson, former pastor and principal of Liberty Heights Free Will Baptist Church and academy, was charged with molesting a girl on 2 occasions, December '91 and March '92, beginning when she was 14. Source: Tulsa World 5/27/95
---
MISSOURI
Counselor Abuses Victimized Woman
Former pastor Joe Humphrey, 58, was convicted by a jury on charges of sexually abusing a Brookfield woman. Humphrey pastored the Free Methodist Church in Chillicothe 15 years ago but was operating a counseling service when arrested.
Court testimony stated that the victim, 20, had sought counseling from Humphrey because she had been abused as a child by her babysitter's husband and at an older age by her mother's boyfriend.
The jury recommended Humphrey's jail term be set at 30 days, and a fine, not to exceed $500, to be assessed at a later date by the court. A $1,000 cash bond was set.
Humphey was hired in the spring of '93 to be a counselor with the Plato School District and is currently serving as acting principal of an unidentified school. Source: Chillicothe Constitution-Tribune (no date)
Christian Brother Counselor Gets Nights In Jail
Longtime Christian Brother member Brother Felix Bland, 63, pleaded guilty to 6 acts of sodomizing a boy, 11, when he was counseling at the the LaSalle Institute in '88. A Circuit Court judge recently suspended all but 1 year of Bland's 15 year sentence due to his age.
Bland was placed on a work-release program that will allow the minister to continue to work at the local Christian Brothers headquarters in Glencoe, and spend nights in a county jail facility.
The judge received a letter from the father of 5 sons, ages 5-18, who said they were molested by Bland. The letter claimed that the younger children are too frightened to return to school and are being taught at home by their father.
"I can't go to my regular job because I'm at home taking care of my children," the father wrote. But Bland "can leave jail and return to work, is that justice?" Source: Post-Dispatch (St. Louis) 4/25/95
Monsignor Says He Is A Sex Addict
Four years after becoming the pastor of the largest parish in the Belleville Catholic Diocese, Monsignor Joseph Schwaegel says he resigned not because of "stress and anxiety," but because "I am a sex addict."
Court records show that Schwaegel was arrested in '87 for felony attempted sexual misconduct at a highway rest area in St. Louis County. He pleaded guilty and was given 1 year probation. A year later he rose to Monsignor a year later at St. Peter's Cathedral.
He was arrested in '93 for sexual misconduct after offering sex to an undercover officer at another rest stop, said Detective Ed Vitt.
The Belleville Diocese has removed 11 priests in the past 2 years from their ministries because of sexual misconduct allegations. Schwaegel was not among them. Schwaegel's action involved adults, and the allegations against the other priests involved abuse of minors or young adults. Source: The St. Louis Post-Dispatch 12/8/94
---
NEW YORK
Ex-Minister Abused Daughter
Former storefront minister Willie Crawford (a.k.a Willie Brown) who is serving time in prison for raping a learning-disabled woman in '93, has recently been convicted of sexually abusing his daughter. Crawford was acquitted on charges of rape, but was convicted of incest and endangering the welfare of a child and using his daughter in a sexual performance.
The conviction stems from photographs of Crawford sexually abusing his daughter, which police found in his home. The photos were discovered while police were carrying out a search warrant issued as part of the investigation into the rape of the learning-disabled woman, who was the daughter of a friend.
Crawford was convicted last year of raping and sodomizing the woman, 21, and was sentenced to 8-16 years in prison. During his court appearance on that charge, he was arrested on the charges involving his daughter.
The girl said that she had been abused from age 9 until 14. Crawford, former minister of Bethesda Temple Church, pleaded guilty to attempting to sexually abuse 2 of his other daughters, then 13 and 14. He was sentenced to 5 years probation. He faces 7 1/2 to 15 years for the count of using his daughter in a sexual performance. Source: Newsday 8/19/95
Priest Attempts Rape of Parishioner
Rev. Albert Fernando, 48, has been ordered held on $100,000 bond on charges of 1st degree sexual abuse, 1st degree attempted rape and 1st degree unlawful imprisonment.
A woman, 30, reported to police that the Roman Catholic priest attacked her while she was working in the rectory at Sacred heart Church on Staten Island.
Fernando arrived in theU.S. in February from Bombay for a 1 year sabbatical. Source: Spokesman 5/6/95
Parish Has Picnic For Accused Priest
Peruvian priest Rev. Juan Bazalar has been welcomed back to his community by mostly Hispanic, supportive congregation members of St. Peter's Roman Catholic Church in Monticello. Parishioners threw a welcome back picnic in his honor, and were photographed hugging the suspect.
Bazalar, 45, was convicted in '93 on 4 of 6 charges of molesting an altar boy in '91. He was sentenced to 5-15 years in prison, but won an appeal in January. The appeal was based on the fact that parishioners were forbidden by the original trial judge to refute testimony given by Rev. Daniel Croston, who testified that Bazalar confessed to him in Spanish that he sodomized the boy in the church.
The priest was recently retried for 1st degree sodomy (which implies that force was used), 3rd-degree sodomy, endangering the welfare of a child, and 3 counts of sexual abuse. Both sodomy charges are felonies. He was found innocent of 1st degree sodomy and the 3 counts of sexual abuse. The jury was unable to reach a unanimous decision on the 2 remaining charges. Croston's testimony was read to jurors; he died of lung cancer in '94. Four parishioners testified that Croston was not fluent in Spanish.
Bazalar could still be convicted on the 3rd degree sodomy charge and the charge of endangering the welfare of a child in a possible 3rd trial. The maximum sentence for the charges is 4 years, Bazalar most likely would not be sent to prison because he has already served 3 years awaiting trial.
"I feel so thankful to God, because he had to show the people from my innocence." Bazalar said to a crowd of supporters when he was released on his own recognizance after his first trial. Bazalar's attorney said, with his arms around his client, "The boy should move on with his life." Source: The Times Herald Record (Middleton, NY) 8/5/95, 8/6/95, 7/22/95, 1/6/95
---
OKLAHOMA
Pastor Arrested For Raping Girl, 5
The pastor of the Mission of Love Church in Oakhurst has been charged with 2 counts of 1st degree rape, 2 counts of forcible sodomy on a girl, 5, and 1 count of making an indecent proposal to a child (the victim's 3-year-old sister.)
William Euel Riley, 79, was arrested when police were notified by the children's mother that he may have been trying to flee the state. A Tulsa police detective said that Riley was watching the girls at their home the night prior to taking them to church with him.
The girl, 5, told her mother the following day that Riley attacked her twice in her home and that her sister was invited to participate in sex acts. Source: Tulsa World 3/29/95
Ex-Coach/Deacon Convicted Of Sexually Abusing Students
Former Bishop Kelley High School basketball coach Brett Webber, 33, has been convicted on 25 sexual and molestation counts against former and current students.
Seven students testified Webber, former teacher of the year, counselor and church deacon, assaulted and molested them from 1990-93 in his classroom, house and car.
The jury returned guilty counts against Webber of: One count each of 1st-degree rape, sexually abusing a minor child and attempted 1st-degree rape; 11 counts of lewd molestation and 6 counts of forcible sodomy; 2 counts each of sodomy and attempted lewd molestation; and 1 count of sexual battery. The potential maximum sentences of the counts add up to 3 life sentences plus 385 years. Webber was booked into the Tulsa Jail.
Webber said the seven former and current students, who came forward during the trial with allegations of sexual abuse, are lying. Source: Tulsa World 6/17/95; 6/16/95
---
PENNSYLVANIA
Jury Convicts Priest
Roman Catholic priest, Rev. Richard Dorsch, 50, was convicted by a Common Pleas court jury on 2 counts of indecent assault and 1 count of corruption of minors. He was acquitted on a 3rd charge of indecent assault. Dorsch was the co-pastor of Risen Lord parish in Brighton Heights and has been on administrative leave since his arrest in August.
Dorsch was a friend of the boy's parents. The boy, 10, said Dorsch invited him to the park to play basketball, swim and golf. The victim initially told his father of the incident where the priest allegedly kissed his neck and fondled him, later he told his pediatrician, who reported the allegations to Youth Services.
Prosecutors attempted to present evidence related to a 2nd victim, who claims that Dorsch engaged in similar conduct with him over a 3 year period 12 years ago. He reported the assaults to police after he read about Dorsch's arrest in the newspapers. Source: Pittsburgh Post-Gazette 4/25/95
Bible Teacher Turns Himself In
A Lancaster man who helped teach Bible study for teenagers planning to join a church was arrested and charged with 2 counts of involuntary deviate sexual intercourse. The victim, 15, was in the process of becoming a member of the Conestoga Valley Church of Christ.
John Mark Nadeau, 44, allegedly assaulted the boy during "one-on-one" study sessions. Nadeau turned himself in after a child abuse prosecution unit began investigating the alleged assaults. He waived a preliminary hearing and was freed on $10,000 cash bail.
Nadeau faces a maximum penalty of 20-40 years in prison if convicted. Each charge of involuntary deviate sexual intercourse carries a maximum penalty of 10-20 years, said a detective from East Lampeter. Source: New Era (Lancaster) 8/9/95
Adulterous Rabbi Is Suspect In Murder
Police and prosecutors have stated publicly that they are investigating whether Rabbi Fred J. Neulander hired a hit man to kill his wife, Carol, who was found bludgeoned to death in their home. No charges have been filed against Neulander because of the lack of physical evidence.
Iinvestigators said they believe a hit man, who posed as a deliveryman, killed the woman. Police said the same deliveryman had come to the house 2 weeks prior, handed Carol an envelope--which turned out to be empty--and asked to use the Neulander's bathroom. During both appearances Carol was on the telephone with her daughter. The night of the murder, Rabbi Neulander was at the synagogue and returned to find his wife's body.
A possible motive for Neulander to have his wife killed became evident after prominent Philadelphia radio host Elaine Soncini acknowledged that she had a 2-year affair with the rabbi.
In a news conference, Soncini said she acknowledged the affair only because her name was about to be made public. Investigators say they believe Neulander, founder of Temple M'Kor Shalom, was involved with at least one other woman during the same period.
Neulander resigned from his post in February when investigators found evidence that he was having extramarital affairs with 2 members of his congregation.
The rabbi has acknowledged "indiscretions" but has not publicly admitted adultery, said Neulander's attorney. Source: The Washington Post 8/31/95
---
RHODE ISLAND
Scout Leader Molestation Charges
Former Boy Scout troop leader & Eucharistic minister Paul Tondreau, 48, along with another former scout leader, Kenneth Gaspar, 37, have been charged with 10 counts of 1st degree sexual assault against 2 boys and a girl. Tondreau faces 2 counts of rape against a 4th victim & ex-scout. The alleged rapes took place at the Champlin Boy Scout Reservation between 1979-85.
There is no statute of limitations on 1st degree sexual assault, a crime that carries a maximum life sentence. Source: Hartford Courant 8/1/95
Guilty Priest's Sentence Suspended
Rev. James Silva, 55, pleaded guilty to sexually assaulting a man, 18, in '91. The Roman Catholic priest was given a 7 year suspended sentence under a plea bargain.
The victim, Russell Cote, told prosecutors that he didn't care if Silva served time in jail as long as the priest would admit his guilt. Silva was suspended from his duties by the Providence Diocese. Source: Hartford Courant 3/17/95
"Not Guilty" Plea Like "Knives"
Roman Catholic Priest Rev. Alfred R. Desrosiers was indicted for allegedly raping a girl, 15, in '72 while he was an assistant pastor assigned to St. Joan of Arc Church.
Father Desrosiers pleaded not guilty to charges filed by the victim in '94. He was released on $450,000 bail. The rape charge is punishable by life in prison.
The woman said, "the words were like knives," when Desrosiers pleaded not guilty.
In the lawsuit, which is still pending in Superior Court, the woman accuses the priest of inviting her into his rectory apartment, where he "plied" her with liquor and had intercourse with her. It also alleged that the assaults occurred as often as 4 times a week.
The suit states that when the girl objected to the priest's advances, he told her it was his responsibility to teach her about sex, and "he would only be able to continue to serve the people of God as a result of her being in his life."
Desrosiers was suspended by the Diocese of Providence in '93, when he was pastor of Our Lady of Victories Church.
A Diocese spokesman said that the woman filed the lawsuit after the diocese rejected her request that it pay for her and her 2 children to attend college. He said the diocese has paid for some of the woman's psychological counseling, but stopped payments after her request.
Desrosiers is the target of another pending lawsuit, filed by another St. Joan female parishioner, which alleges Desrosiers sexually assaulted her. Source: Providence Journal 9/145/95
---
SOUTH CAROLINA
Church Children Mistreated
The results of a 4 month investigation of the Grace and Truth Fellowship Church where children were tied to chairs and pounded on the back to drive out "demon devils" will be turned over to the state Department of Social Services. No charges have been filed against the Greeenville church although former & current members indicated children were given harsh discipline for misbehavior. Source: Lexington Herald Leader (Kentucky) 7/30/95
---
TEXAS
"Entrapped By Federal Agents"
In what was passed as a morning service sermon, Rev. David Brace, 44, suggested that he is the target of a conspiracy on the part of politicians, the news media and perhaps even other churches.
The Kansas minister was indicted in San Antonio in June on charges of laundering $350,000 which federal agents led him believe came from a Columbian drug cartel. The indictment charges that Brace told undercover agents he was willing to launder $10 million through the church's accounts. Two men, both from Texas, were also charged.
Roy Clarkton, a codefendant, pleaded guilty to money laundering and faces a possible fine of $500,000 and up to 20 years in prison.
Brace pleaded innocent to the federal charge and was released on $25,000 bail. Four days after his arrest in an sting operation, he resigned as pastor of the Faith Metro Church. He has since returned to his pulpit, and vowed to repay $10 million in debts the church owes.
In a statement Brace read to his parish after his arrest, he said, "I foolishly thought that I could take money from evil people and use it for good, and even if they killed me . . . well, at least the people who had bought bonds and loaned us their money would be taken care of." Source: San Antonio Express-News 8/1/95; The Witchita Eagle 9/4/95
"One-time Incident"
Several people have responded to Fort Worth Roman Catholic diocese's request that complainants of Rev. William Hoover come forward. Hoover, 64, resigned as pastor of St. Patrick Cathedral, after admitting he molested an altar boy in a "one-time" incident, in '57 at St. James Church in Dallas.
No information about the additional complainants has been given. The original complainant, now 50, said the abuse began during a Boy Scout campout when he was 12, and lasted more than a year. He said he didn't report the incidents because he thought it might jeopardize his position as an altar boy. After he was abused in a pew of the church, he left and gave up his dream of being a priest, the victim said. Source: San Antonio Express-News 7/8/95
Judge Lenient with Offending Priest
Veteran District Judge Mike Machado reduced the penalty sought by defense attorneys for Rev. Carlos Lozano. The Roman Catholic priest, 38, was removed from his post as dean of men at St. Anthony's High School Seminary after he was accused of having sexual contact with 4 students. Lozano pleaded no contest to 4 counts of indecency.
Four teenage students told police Lozano fondled their genitals on several occasions in '93. One reported having oral sex with the priest. At the time of the incidents, 2 of the students were 16 and the other 2 were 17 years old.
The judge sentenced Lozano to 30 days in jail. He will be placed on deferred adjudication--a form of probation--for 10 years, after his sentence is served. Lozano was given a $1,000 fine and must undergo counseling while under intense supervision. If Lozano does not violate his probation for 1/3 of the 10 years, his conviction will be erased and will not have to continue to be registered as a known sex offender. Source: San Antonio Express-News 6/30/95, 7/7/95
Suicide Blamed On Church
A Dallas resident and the parents of a man who committed suicide have joined in a lawsuit against Rev. Rudolph Kos and the Roman Catholic Diocese of Dallas for sexual abuse, negligence and wrongful death.
The new plaintiffs bring the number of alleged victims to 10 and have been consolidated into one case. Plaintiffs say the former priest molested boys between 1977-92. They contend the church knew about the sexual abuse and were negligent to allow Kos to be around children.
Kos was suspended from the priesthood in December '93. Source: San Antonio Express-News 7/2/95
Father & Son Accuse Priest
A grand indicted Rev. Jesus Garcia on charges of sexual assault and indecency with a child. The indictment begins the effort to have the cleric, 37, extradited from Spain to stand trial.
The Roman Catholic priest reportedly fled to Spain after he was accused of drugging and molesting 4 children and a man.
The victim, 14, alleges Garcia gave him drug-laced milk and molested him during an overnight stay at the Sacred Heart Catholic Church rectory in '91. The Mathis teenager told his parents of the assault in '94. The boy's father said that he had been drugged and assaulted twice when he accompanied the priest in '94 on a trip to Rome. The man said he tried not to believe the abuse hapened, but realized the truth when his son told him of his experience.
The 5 complainants and their families are suing Garcia, Bishop Rene Gracida and the Catholic Diocese of Corpus Christi, alleging the young men suffered physical and emotional damage because of the assaults. The suit alleges the church and diocese were negligent because they allowed Garcia to act as a priest even though there was reason to suspect he was a pedophile.
One man, 22, said he was drugged, fondled and raped by Garcia in '93 while being counseled about his plans to become a priest. He said he told Bishop Gracida about the incident and was assured that something would be done. But later, when the victim was a seminary student, he saw Garcia's name scheduled to speak to the student body about morality. He man left the seminary and began undergoing psychiatric therapy.
The accusations place the families against their district attorney, their church and Bishop Rene H. Gracida, one of the country's most powerful clergymen. The Corpus Christi diocese is one of the richest dioceses in the nation with $80 million oil and gas rights of the 400,000-acre Kennedy Ranch firmly under the control of Gracida. The bishop also controls his own telecommunications center and television station. He has a hunting resort on the ranch, a mansion on Ocean Drive and a diocese that stretches from Corpus Christi south to Brownsville.
A temporary restraining order was secured, in April, against Gracida, the Corpus Christi diocese, San Antonio Archbishop Patrick Flores and the San Antonio diocese from aiding Garcia in leaving the U.S. or Texas without giving the court 72 hours notice.
"We think Father Garcia is gone," said Adela Olivarez, wife and mother of 2 victims.
"But, wherever he is, he's doing the same thing to some boy there." Sources: San Antonio Express-News 7/18/95; The Houston Chronicle 4/24/95
---
UTAH
Admitted Abuser Resumes Bishop Post
Episcopal bishop Steven Plummer was reinstated as the bishop of the Navajo Indians on June 1. Plummer, who admitted he had a 2 year sexual relationship with a teenage boy, took leave of absence last year after acknowledging the allegations. He was granted absolution and was given counseling. The young man he abused also received counceling.
Allegation's against Plummer are the result of a conversation Plummer had with a deacon about the relationship. Plummer reportedly told the deacon the relationship ended 5 years ago. The deacon took the matter to national church officials.
The youth, now an adult, did not file a complaint, and civil authorities did not press charges even though it was within the statue of limitations in Utah for criminal prosecution.
"What he (Plummer) did was a terrible, horrible thing." said Seminole council member and Bishop William Wantland. "There's no question about that. But what has to be born in mind is that this was not a prepubescent youth nor did this involve a number of individuals over a long period of time.
"This was a brief thing with one person, under circumstances that never justify it. But according to his therapist and the clinic he was at, he is not a pedophile and he is not a homosexual and there is not much risk of anything ever happening again."
Episcopalians are divided on Plummer's return. Source: The Milwaukee Journal 4/21/95
---
VERMONT
Indicted Priest Focus Of Legal Battle
A state supreme court judge ruled unanimously that action in the case against Rev. John R. Hanlon, 66, will be put off until avenues of appeal in Massachusetts have been exhausted.
The judge refused to try Hanlon because he is already serving 3 life sentences and because of the possibility that his convictions could be overturned by a Massachusetts Appeals Court.
Hanlon, who is eligible for parole in 2010, was convicted in '94 of raping an altar boy at his Scituate summer home. The retired priest is also charged with raping the same youth and another youth at his Vermont ski chalet.
Hanlon's 1st sexual abuse trial ended in a mistrial. Five months later, in a 2nd trial, he was convicted of raping an altar boy after the judge allowed the testimony of 2 more boys into evidence. The boys testified that they were sexually abused by the priest while serving as altar boys at St. Paul's Church in Hingham. Source: The Patriot Ledger
---
WASHINGTON
Minister & Wife Suspected As Sex Ring Leaders
Wenatchee prosecutors suspect more than 50 adults are involved in an alleged sex ring. Pentecostal Church of God House of Prayer minister, Robert Roberson, 50, and his wife Connie, have been charged with 22 counts of rape and child molestation. The Robersons each pleaded not guilty to 4 counts of 1st degree rape of a child and 4 counts of 1st degree child molestation. Bond was set for each at $1 million. So far, 19 adults have been charged since January '94 with engaging in group sex with children.
Allegations began in early '94 when a girl, 9, told her foster care parents of the abuse that was allegedly taking place at the church. She made accusations that dozens of adults swapped children at orgies that occurred regularly from 1988-94.
A friend, 13, of the girl told police that she had been abused by the Robersons and 3 other members of the church raped her in Roberson's office.
In graphic statements given to police, 1 woman who pleaded guilty said her husband forced her to take part in having sex with 2 of their sons and 2 of their daughters, some as young as 4.
Many of the children were removed from abusive homes and placed in foster care as the investigation continues.
Affidavits filed in Douglas Superior Court state that parents and children would meet in the basement to sing and listen to scripture. Adults would then order the children to undress and have sex with them. Sources: Wenatchee World 7/21/95; Newsweek 5/8/95; Seattle Post-Intelligence 4/5/95
---
WISCONSIN
Pedophile Priest Gets 20 Years
Episcopal priest Eugene Maxey, 41, was convicted of molesting 5 boys in over 200 sexual incidents at the Nashotah House seminary. Maxey was 1 of 4 former seminarians charged with sexual assault at the facility. Source: Wisconsin State Journal 12/30/94
No Ordinary Affair
A Green Bay woman ttestified that her search for counseling ended in an affair with a Catholic priest. Father Edward Witczak, 61, was charged with 2 counts of sexual exploitation by a therapist.
The woman, 29, said she sought help from Witczak to cope with marital problems, the terminal illness of her father and with feelings of guilt over sexual abuse she suffered when she was 5. She said her relationship with Witczak, pastor of St. Elizabeth Seton Parish, developed after holding hands during a walk in the woods during a retreat in Door County and evolved to back rubs on the floor of the rectory and sexual intimacies 2 or 3 times a month at Witczak's home, the parish rectory or in his car.
"He calmed me down, made me like myself better," the woman said. "I had more self-esteem. He gave me an answer to my questions. He stabilized my emotional feelings."
Witczak admitted to having a 2-year sexual relationship with the woman, who called off the sexual contacts after she had gone into a confessional and realized it was ruining her marriage, which has since ended. Witczak's attorney said the 2 became friends, which was separate from a counseling relationship. Source: Milwaukee Journal Sentinel 8/29/95
---
ASIA
Antipornography Crusader Speaks Out
Ron O'Grady, coordinator of End Child Prostitution in Asian Tourism, discussed steps to check the spread of pornography and stop the abuse of children by pedophiles at a 30-country conference in Manilla earlier this year. O'Grady said sexual abuse of Asian children by foreigners has become common in at least 10 Asian countries; some of the culprits are missionaries or church workers.
O'Grady also said it is common for pedophiles to record their performances on videotape while they abuse children. He cited cases of an Australian priest and an American church worker who were jailed for abusing young boys in Thailand and the Philippines.
"Some are in jail, some have been protected by their church agency and escape being brought to trail, some are still working in the church and abusing children," he said. Source: Globe & Mail 1/20/95
---
AUSTRALIA
Britain's Secret: Deported Children Suffered Sexual and Physical Abuse by Christian Organizations
From the mid-forties to as recent as 1967, thousands of children were shipped off to Australia to swell the white population in remote areas.
Cardinal Hune endorsed a newly launched Australian Child Migrant Foundation which aims to raise money to reunite child migrants with family in Britain. But those who are now fighting for compensation for physical, sexual and psychological abuse in the Australian courts say what the Church is offering is a bare gesture to the dislocated children.
Some of the migrant children spent their childhood years in heavy manual labor at the now infamous Bindoon Boys Camp, 1 of 4 Catholic boys' homes run by the Christian Brothers in Perth.
Through poverty or the social stigma attached to unmarried mothers, some women were forced to hand over their babies to institutions. They were told their children had been adopted or had died.
Children selected to go to Australia by institutions such as Barnardo's, the Salvation Army and the National Children's Homes were told they were orphans and were headed for a new and exciting life. They were taken to the wild bushland and deserts of Australia.
A culture of sexual and physical abuse existed at Bindoon, which took boys from age 4 to 10. Government records show officials were aware of the living conditions and the treatment of the boys even in the late 1940s.
"Some brothers got their kicks out of beating us and others got their kicks in other ways . . . you don't know what it's like to see little boys woken up in their sleep and taken from their beds. We'd hear a brother coming--his footsteps on the wooden floor--and we'd pray he wouldn't stop beside our bed. I'd lie there on a wet matress, praying it wouldn't happen to me. And then somebody else would be woken and carried to a brother's room," said one man who accused the British government of sending child slaves to its colony.
One victim wrote: "No, I didn't miss out on being sexually abused, Brother B used to get me on his knee in his room and play with my penis. In that time, I thought he was showing affection towards me. You must remeber that was the nearest I got to love and affection, him touching and rubbing my private parts. That was the second time in my life that I was held in someone's arms. Years later, I found out what he had done to me."
About 200 former inmates of the homes are taking legal action against the Christian Brothers and the Catholic Archbishop of Perth in the Supreme Court of New South Wales.
Bruce Blyth, founder of Voices, said the support organization for the child migrants has named over 40 Christian Brothers who are alleged to have abused and raped boys of 7 or 8 years old. Source: The Guardian 8/31/95
---
AUSTRIA
Abusive Cardinal Quits Post
The Archbishop of Vienna denied allegations of sexually abusing a male pupil 20 years ago. Cardinal Hans-Hermann Groer, head of the Catholic Church in Austria, resigned as head of Austria's Bishops' Conference 2 days after he was narrowly re-elected.
Josef Hartmann, 37, former pupil of an all-male Roman Catholic high school where Groer was a religion instructor, said that the cardinal abused him often in the early 70s. The cardinal, 75, also has sexual harassment accusations against him from other former students. Source: Pittsburgh Post-Gazette 4/9/95
---
CANADA
Church: Silence Is Golden
The Diocese of Alexandria-Cornwall paid a man $32,000 to withdraw his complaint that a priest had molested him for 3 years, starting at age 9, despite a 1992 report which called for an end to the silence and secrecy of Catholic clergy abuse. The report, From Pain to Hope, said: "Another contributing factor to child sexual abuse is a church that too readily shelters its ministers from having to account for their conduct; that is often tempted to settle moral problems behind a veil of secrecy which only encourages their growth."
The former altar boy, now 35, said the Cornwall diocese gave him money in exchange for his silence and secrecy. "In the beginning I just asked for a written apology, but (church officials) said they couldn't do that because it would be like admitting guilt," he said. "But they said they could offer a settlement." The man complied and withdrew his complaint.
Bishop Eugene LaRocque, head of the Cornwall Diocese, refused phone calls which violated another clause of church policy that requires officials to remain "available" to media to discuss alleged cases of sexual abuse. A Cornwall priest said out-of-court settlements shield a priest from defamation. "The publicity (of a trial) would effectively tar this person whether he was acquitted or not." One critic requested the investigation of the man's allegation and whether church officials are "weaseling out" of criminal prosecution. Source: The Ottawa Citizen, 1/13/94
Troubled History: Church School Staff Abused Hundreds of Native American Children
Starting in the 1880s, in the federal government's 100-year attempt to assimilate native people into white society, the department of Indian Affairs began removing thousands of native children from their villages and sending them to boarding schools across Canada run by the Roman Catholic, Anglican and United Churches.
Former Alberni students report that they were repeatedly molested and physically abused by staff members. Their accounts have led to the conviction of former dorm supervisor, Arthur Plint, 77, and triggered a massive investigation into sexual and physical abuse of all 13 residential schools in the providence of British Columbia.
Plint pleaded guilty to 11 counts of indecent assault and gross indecency.
Robert Dennis, former student, reported that Plint would invite boys into his room one at a time to watch television in exchange for sexual favors. During the 12 years he spent at the United Church school on Vancouver Island, he was forced to have sex with Plint.
Another former student, Amelia Thompson, was sent tothe school at age 8. She learned that she would have to have sex with the coach in order to make the school's basketball team. She joined the softball team instead, thinking it would be safer to play outside rather than in the barn. At practice, the coach would stand behind her, as she played catcher, and fondle her, Thompson reports.
In 1973, the Nuh-chah-nulth Tribal Council shut the school down when the federal government abandoned its residential school policy.
The Assembly of First Nations reported in '94 that children were raped, beaten and tortured at residential schools, leading to high rates of suicide, substance abuse and family dsyfunction. Source: The Vancouver Sun (weekend edition) 2/4/95
Victim Seeks Retribution
Former Saskatchewan Roman Catholic priest, Father Ted Dekievit, was convicted of sexual charges launched by his young parishioner victim.
The retired Melville priest was sentenced to 9 months in jail after he pleaded guilty to gross indecency in '93. Dekievit was charged for incidents that occurred while he served as a parish priest in Gerald from 1970-81.
Dekievit and the archdiocese of Regina have been named in the lawsuit seeking up to $1 million in damages from both parties. The victim, an Esterhazy-area farmer, was abused while an altar boy. The lawsuit claims the archdiocese was responsible for the control and monitoring of its priests and protecting its parishioners.
The priest denies most of the sexual acts specified in the lawsuit, but admitted to an act of masturbation in the boys presence. In a defense statement from Dekievit, he contended that the boy was old enough and intelligent enough to understand what he was doing, and that any injuries or damages the boy sustained later in life were not related to him.
Another Catholic priest, Rev. Eldon McGrath, was eligible for parole in August after a 3 year jail term. McGrath was sentenced to jail last November after he pleaded guilty to 15 counts of indecent assault for offences that occurred in the 50s, 60s and 70s.
Eleven women who were abused as young girls by McGrath have started discussions with the Lanigan-area church, to bring about changes which will help other survivors of childhood sexual abuse. Source: Leader Post (Regina) 5/18/95
Lay Minister Jailed
A retired Baptist lay minister, Walter Howe, was sentenced to 3 months in jail for sex crimes since the 60s. Howe, 85, admitted to abusing 8 girls between ages 5 and 15 at the time of the abuse. Source: The Ottawa Citizen, 9/2/94
Ex-Residents Sue Christian Brothers
Twenty-eight former residents filed suit against the Christian Brothers of Ontario saying they were punched, kicked, clubbed, denigrated, groped and sodomized during the years they spent at the St John's Training School For Boys in Ontario. "You blame yourself for years and lose dignity, self-respect and can't deal with any type of authority," said Mike Watters. The former student, 49, said he was repeatedly abused in '57. The lawsuit, which names 64 brothers, was filed after failed attempts to settle out of court, according to Watters.
A police investigation has resulted in over 240 charges against 30 Christian Brothers and staff at St. John's and St. Joseph's churches. Twelve of the 20 people from St. Joseph's that were charged have been convicted and 4 acquitted. Source: The Ottawa Citizen, 9/7/94
Christian Brothers' Victims Compensated
The Catholic Church and the Ontario government have distributed $47.1 million to victims of abuse by Christian Brothers at 2 training schools. Police continue to investigate allegations of abuse at the schools. Sixteen Christian Brothers and school employees have been convicted while 6 others await trial. Source: London Free Press, 8/8/94
Priest Passes Out Pornos
Rev. David Vincent Roche, 79, pleaded guilty to distributing hundreds of pornographic videotapes along Fort Erie roadsides and at school bus stops. Source: The Chronicle-Herald, 10/6/94
Women Sue Orphanage
Four women are suing an order of nuns who sexually abused, beat and physically tormented them when they lived in the now-closed Carmelite Orphanage for Girls in the 50s & 60s. Source: The Chronicle-Herald, 9/12/94
Man Sues "Malicious" Priest
James Davidson, 34, of New Glasgow, seeks monetary compensation for mental distress, pain and suffering, and loss of employment opportunities as an effect of the "vindictive, malicious and reprehensible" sexual abuse by Rev. Claude Richard in the 60s & 70s. Davidson said the Our Lady of Lourdes Church was negligent in its selection of a priest who abused his power and authority because it placed Richard in parishes where he posed a "dangerous threat to infant males." Davidson said the church either knew or should have known about the abuse and was negligent in its failure to help him. Source: The Chronicle-Herald, 1/18/95
Scout Leader/Minister Get 6 Years
An Anglican minister and Boy Scout leader was sentenced to 6 years in prison for sexually abusing 16 boys between 1976-81. More boys are expected to come forward. Ralph Rowe, 54, of Thompson, Manitoba, pleaded guilty to 28 charges. Rowe received police protection due to death threats. Sources: Star Phoenix (Saskatoon, Saskatchewan), 7/2/94; Chronicle Herald, 7/94
Gale Gets Jail
A lay preacher formerly of the Freeport-Tiverton United Baptist Church, Floyd Delano Gale, 46, accused of sexually abusing 12 young men in Digby County a decade ago, has been sentenced to 6 years and 5 months in prison for his pedophilic crimes. His victims expressed disappointment that Gale did not receive a tougher sentence. One mother of Gale's victim exclaimed, "He robbed our son of his childhood." Source: Chronicle-Herald, 6/30/94
---
ENGLAND
Church Appoints Priests To Counsel Pedophiles
The Roman Catholic Church will appoint a priest to each diocese in England and Wales. The appointee is to "deal with" priests and lay workers who sexually abuse children. Source: Manchester Guardian Weekly, 7/17/94
---
IRELAND
Irish Controversy And Hypocrisy
Church and state often cross in the Irish Republic, which is 95 percent Roman Catholic, but the case of Belfast priest, Rev. Brendan Smyth, who was sentenced to 4 years in prison for the indecent assaults of 5 girls and 2 boys, has threatened its political and religious foundation. Smyth, 67, fled after accusations surfaced that implicated him in the molestations of children since the 1960s. Northern Ireland police filed an extradition request, that was ignored by the office of Attorney General Harry Whelehan for 7 months, and controversy arose when Irish Prime Minister Albert Reynolds appointed Whelehan to a judicial post. Reynolds resigned and Whelehan quit amidst the controversy.
Smyth, who is now serving a 4 year sentence at Magillian Prison, faces 16 additional charges of indecent assault on young boys and girls. The offenses allegedly occurred between '74 and '89 in various parts of Northern Ireland.
Smyth also faces about 30 charges in the Republic. No date has been set for a court appearance there.
Four other Catholic clergymen face charges: a Galway priest and former school principal pleaded guilty to sexually assaulting a male hitchhiker, 18; a Northern Ireland Servite brother admitted molesting 3 girls, all 11; a Belfast priest charged with molesting 9 boys, ages 9-15; and a brother appealing his 18 year sentence for raping 6 boys in Western Ireland. Sources: The Arizona Republic, 11/19/94; The Irish Times (Dublin) 7/4/95
---
NEW ZEALAND
Religious Leader Dominated 7 Girls
A widowed former leader of an Aukland religious sect was sentenced to 9 months in jail for raping and assaulting 7 girls, including 1 of his daughters. Source: New Zealand Herald, 6/18/94
Priest Admits On-Going Sex Abuse
Deputy to the bishop of Palmerston North, Father Peter Gwynne McCormack, 58, pleaded guilty of the on-going sexual abuse of a girl, from age 12-18. He admitted having oral sex and attempting anal sex with the girl. The abuse reportedly began after her parents separated. Source: New Zealand Herald, 6/16/94
Scout Leader Charged
Faced with 17 charges of sexual assault on 4 boys and a girl between '78 and '92, Graham Parkyn Benson, 46, pleaded not guilty in Wellington District Court. A man, now 21, said he was abused by Benson at age 12 at Paraparaumu Beach. He said it happened so many times it became like a dating relationship, "except there was a father-son aspect." Source: New Zealand newspaper
---
THAILAND
Buddhist Monks Less Than Reputable?
Phra Yantra Ammarobhikku, 42, a Buddist monk, has been accused of having sexual escapades and fathering a child with a parishioner. Breaking the oath of celibacy is punishable by defrocking. The overriding theme of Thailand's most popular religion, is renunciation of material and sexual desires. Yantra, as he is called, also has 2 credit cards and reportedly $3.92 million in an account under his lay name. Source: AP/Kenosha News (Kenosha, WI), 6/13/94; AP, 6/16/94
---
---
Arizona
Diocese Settles Lawsuit
A Scottsdale couple whose son was molested by a priest 8 years ago settled secretly out of court with the Catholic Diocese of Phoenix, avoiding a potentially embarrassing trial for the diocese. The boy's parents filed suit in 1990, reporting that the diocese ignored reports that their son was molested at cabin owned by Rev. George Bredemann and used for informal youth retreats. The boy later molested other children and was sent to a juvenile-detention facility. Bredemann had pleaded guilty to attempted child molestation of the boy and 2 brothers in 1989, and was sentenced to 1 year in jail and lifetime probation. A lawsuit filed by the parents of the brothers was settled out of court in 1991. Source: Arizona Republic, 8/5/94
Latter-Day Dad Sued
A Mormon bishop, Arlo Kay Atkin, 38, who was excommunicated from the church for sexual misconduct, is being sued by a Mesa woman who says their sexual relationship beginning when she was 15 resulted in a pregnancy and a child, now 4. The suit alleges negligence by the church in trusting him with minors. Atkin, now of Ventura, CA, pleaded guilty in February 1991 to sexual contact with the woman and was sentenced to 4 months in jail. Source: Arizona Republic, 7/8/94
---
California
Incestuous Baptist A Repeat Offender
Baptist minister Jon L. Walker, 45, pleaded guilty to molesting a female relative, age 9, while free on bail awaiting a new trial for sexual molestation. Walker had served 2 years and 4 months in prison following his June 1992 trial and conviction for molesting and raping a teenage relative several times over 2 years. An appellate court reversed that conviction in February 1994, ruling that the judge had erred in rejecting requests to investigate allegations of juror misconduct. While free on bail awaiting a new trial, Walker was arrested and charged with molesting the 9 year old. Walker subsequently accepted a plea bargain sentence of 6 years and 8 months. Sources: San Luis Obispo Telegram Tribune, 6/22/94; 2/15/94
Two "Father Figure" Pastors Convicted
A pastor of San Jose's 6,000-member Jubilee Christian Center, the largest church in San Jose, was convicted of 15 counts of child molestation. David Brimmer, 40, faces a maximum of 20 years and 8 months in prison for the molestations of boys, ages 11-16, during sleepovers at his home.
Pablo Geraldo Boas, 29, Brimmer's former roommate and fellow pastor, pleaded guilty to 8 felony counts of child molestation and will spend 3 years in prison. One boy, 16, said Boas had sexual contact with him 20-30 times, once forcefully pinning him down and fondling him. Police suspect there were at least 12 additional victims who have not come forward. "It's been real hard to get these boys to talk about their involvement because they looked upon both of these guys as father figures," said Sgt. Chester Pridgeon. Sources: San Francisco Chronicle, 2/9/95, 1/20/95; Mercury News, 12/7/93, 2/9/95
'Sorry' Priest Sentenced
Although a St. Anthony's Seminary priest, Rev. Robert Van Handel, apologized to the court for sexually molesting a choir boy, 14, while he was the leader of the Santa Barbara Boys Choir, he received the maximum sentence of 8 years in prison. The judge reprimanded him for using his position of power to feed his pedophilia. Paul Smith, the father of 2 of Van Handel's victims, told the court that the priest could perform communion one minute, and deliver sexual abuse the next. "He participated in the baptism of my daughter and raped two of my sons," Smith said. "We are grateful we did not have more sons, or he would have raped them as well." Van Handel was the second St. Anthony's priest convicted of felony child abuse. Philip Wolf, who hanged himself after completing his probation, was sentenced to 1 year in jail in 1989 after pleading no contest to a charge of oral copulation and fondling a child. Sources: Inland Valley Daily Bulletin (Ontario, CA), 8/13/94; Santa Barbara News-Press, 8/13/94
Priest Hangs Himself
A Santa Barbara priest, Philip Wolfe, 40, who had pleaded no contest to engaging in oral sex with a minor in 1989, hanged himself in his apartment shortly after completing his probation. Wolfe, a boys choir leader and teacher at St. Anthony's Seminary, was sentenced to a year in jail and 5 years probation. His conviction initiated the investigations that exposed the sexual abuse of 34 boys by 12 priests at the seminary between 1964 and 1987. Source: AP,11/11/94
Reagan's Minister Resigns
The minister who led prayers at both of Ronald Reagan's inaugurations, Rev. Donn Moomaw, 63, secretly resigned in 1993 because of "sexual contact" with 5 women while he was pastor of Bel Air Presbyterian Church, according to the church. The women have not filed lawsuits against Moomaw or the church for the abuse that took place between 1983-1992. The church cited his crossing over the "line of acceptable behavior" as reason for his resignation. Source: Los Angeles Times, 3/15/95
Wrong Number
For a woman suffering from depression and chronic fatigue syndrome, 1-800-HELP4ME was definitely the wrong number. The woman, 26, who had been abused as a child, dialed the Christian Therapy hotline in 1992 after hearing their offer of help on a religious radio station and was referred to Dr. James Lisle. Lisle is now serving a year in jail for violating a state law that prohibits therapists from sexual contact with their patients.
"This is one of the worst cases I've ever heard of," said Gerald Davis, a professor of psychology at the University of Southern California. "He played on her faith, he used his position to invoke God." The hotline worker who answered her call told her Lisle was the most "godly" therapist there. "He kept saying, 'You're so pure!' He knew I was a virgin. Then he told me to sit on his lap and touch him wherever I wanted to. He said, 'You'll never learn to trust people if you don't touch me,' " she said. A jury found him guilty and Lisle is serving a 1 year sentence for having sex with the woman, who is pregnant. Lisle lost his counseling license on Dec. 21 under a decision by the Behavioral Science Board in Sacramento. Sources: Orange County Register, 8/22/94; Press-Telegram, 12/6/94
Secret Father Reinstated
San Francisco Roman Catholic Bishop John Cummins reinstated Rev. John Gilmore, 41--who arranged to pay child support for the 2 children he secretly fathered with one of his parishioners--due to a lack of "young, popular priests." "[Supporters] regard this [reinstatement] as consistent with the Church's proclamation of the Gospel of forgiveness, and the fact that the Lord chooses imperfect witnesses to accomplish his work," Cummins said.
A friend of the mother, Nancy Bienville, expressed her anger at the church's attempt to cover up the incident and not provide proper counseling. "Through all these extremely emotional times, where was the church that she grew up believing in and trusting her very soul to? They were busy trying to keep a secret," she said. "Is the church embarrassed that another one of its deep dark secrets was found out? Is it embarrassed that it uses fear, guilt and shame as a way to control situations?" Source: San Francisco Chronicle, 11/23/94
Episcopal Priest Imprisoned
An Episcopal priest of Palmdale, Robert. L. Ducker, 63, received the maximum sentence of 12 years in prison for repeatedly molesting 2 parishioner boys. Source: Inland Valley Daily Bulletin, 6/26/94
---
Colorado
Man Says Priest Infected Him
A Boulder man who filed suit against Rev. Delbert Blong for infecting him with the HIV virus has settled out-of-court with the Pueblo Catholic Diocese for an undisclosed sum of money. Thomas Perea, 37, filed the suit in 1993, saying Blong transmitted the virus to him during their 22-year sexual relationship that began when Blong was his parish priest in Alamosa. Blong, 68, who admitted having sex with Perea, filed a counter-claim that says Perea transmitted the virus to him. Source: The Chieftain, 12/16/94
---
Connecticut
Molesting Deacon On The Move!
A Catholic deacon, who was sentenced under a plea bargain in January 1994 to 5 years probation for molesting a boy, 14, will be allowed to seek employment opportunities in Maryland, a judge said. Terry Manspeaker, 39, cannot leave Connecticut until his probation has been transferred to Maryland authorities. The judge ordered Manspeaker to enroll in a program for sex offenders within a week of his move. Source: Valley Times, 1/27/95
---
Florida
Church Liability Questioned
Lawsuits filed against 2 Central Florida priests claim the church concealed child abuse, failed to report it to legal authorities and shuffled problem priests from parish to parish.
In a case dating to 1986, the Catholic Diocese of Orlando recently paid $250,000 in an out-of-court settlement to the family of a girl, 12, who was fondled by Rev. Eamon O'Dowd, according to arbitrators. "You violated the trust of a friend, the emotional need of a parishioner and the trust of a child," arbitrators told O'Dowd before they ordered the church to compensate the victim. The family had agreed to arbitration through a Christian group because prosecutors had dropped the criminal charges in 1984 because of "real questions" about evidence. Testimony during the arbitration hearing divulged that 2 other girls had complained that O'Dowd touched their breasts but his supervisor did not report the incidents. Source: AP/Orlando Sentinel, 2/26/95
Christian Academy Coach Sentenced
A teacher, athletic director, counselor and coach at Bethel Christian Academy in Cocoa was sentenced to 5.5 years in prison, followed by 10 years probation for the kidnapping and sexual battery of a student, 13. Daniel Perdue was arrested outside a motel in Vero Beach. Perdue must pay for his victim's counseling and is forbidden to ever hold a position of authority over minors. Source: Florida Today, 8/9/94
---
Illinois
Diocese Settles Suit
The Roman Catholic Diocese of Joliet agreed to an out-of-court settlement involving a teenager who was molested by a priest, Myles Patrick White, from 1989 to 1991. The "six-figure sum" will remove the diocese from any further civil action, according to a source. White is serving a 4 year sentence in prison for molesting the boy. Source: Chicago Sun-Times, 12/2/94
Hal's Under Lock And Key
An Aurora mail-order minister who also owned Hal's Lock & Key locksmith business will be under prison lock & key after pleading guilty to sexually assaulting a girl, 10. Harvey Lee "Hal" Sechler, 53, who operated Universal Life Church out of his home, admitted to molesting the girl whom he babysat in 1993. Sechler had previously admitted having repeated sexual relations with his daughter when she was 4-12 years old. Although no charges were ever brought in that case, his daughter was placed in a Kane County orphan home. Records also show that Sechler once sold child pornography at Hal's Food Store in Montgomery before child pornography was illegal in Illinois. Source: Chicago Tribune, 8/3/94
Sexual Misconduct Costs 'Deprive' Church?
The Chicago Roman Catholic church reported it spent $4.3 million on sexual misconduct costs during the fiscal year 1994. The archdiocesan newspaper New World reported that those costs do "not involve current claims" but incidents that "happened years ago." "These figures show the magnitude of the problem," said David Clohessy, national director of the Survivors Network of those Abused by Priests (SNAP). "It's easy for some Catholics to dismiss SNAP as a small group of hurting people. But these kind of expenditures show how widespread the problem is." As Joseph Cardinal Bernardin charged, the money put toward the legal fees, settlements, professional outreach to victims, and treatment for abusive priests "deprives (the archdiocese) of resources that are needed for evangelization in its many forms and other purposes." Source: Chicago Sun-Times, 1/22/95
Tenth Priest Removed In Bellevue
Rev. Daniel Friedman became the 10th priest relieved of duties in the Belleville Catholic Diocese due to reports of sexual abuse. The pastor of St. Paul's Catholic Church, Vienna, IL, and chaplain at Camp Ondessonk in southern Illinois, was removed from parish work and ordered to keep away from children by Bishop Wilton Gregory. Nine priests and a deacon were removed since March 1993 and another priest resigned voluntarily following allegations. Bishop Gregory admitted that the vicar general of the diocese had recommended removal of Friedman from the summer camp in 1988, but that no action was taken by then-Bishop James P. Keleher, now archbishop of Kansas City, KS. The camp's founder and former director, Rev. Robert Vonnahmen, was also removed from parish work last year after sexual abuse reports. Source: St. Louis Post-Dispatch, 9/3/94; 7/2/94
Davis Appeal Denied
The Illinois Supreme Court denied the second appeal of a Christian Fellowship Church's founder and pastor, L.R. Davis, who already appealed his 31-year prison sentence for sexually abusing 2 boys to the Illinois Appellate Court. Davis' attorney issued a press release that stated the introduction of physical evidence would show that no crime had been committed and included a petition signed by 6,600 people asking for a compassionate re-evaluation of his case. Sources: Chicago Sun-Times, 7/9-10/94; News-Sun, 10/18/94
---
Iowa
Beets Beat
The Iowa Supreme Court upheld the conviction of a Cedar Rapids minister, who is serving a 2-year sentence in prison for the sexual assault. Wendell Beets, of the Sound Doctrine Church of God in Christ, was convicted in December 1993 of assaulting a female parishioner, 20, while they were alone in his van on a gravel road. Source: Cedar Rapids Gazette, 3/30/95
---
Kentucky
Court Upholds Strange Conviction
The Kentucky Supreme Court upheld the conviction of Baptist minister John R. Strange, who decapitated his wife, buried the head and set fire to the torso in May 1990. In October 1991, Strange was sentenced to 65 years in prison but had appealed. Source: Lexington Kentucky Herald Leader, 6/26/94
---
Michigan
Mormon Bishop's Clerk Convicted
A Mormon bishop's clerk, Bruce A. McAskill, 66, with a past rape conviction, faces a minimum sentence of 5 years in prison after a judge found him guilty of kissing and fondling a boy, 8, whom he was babysitting. The boy's mother attended McAskill's church. A police officer who was called to the scene said McAskill told him "he didn't see any problem" with an adult sleeping naked with a child. Source: Jackson Citizen Patriot, 10/25/94
Holy Childhood Hell
The Holy Childhood of Jesus School, a boarding school in Harbor Springs run by the School Sister of Notre Dame, shut down 11 years ago, but the memories of sexual, physical and emotional abuse linger in the minds of numerous Native Americans who say they lost their ambitions there. Nine men, now in their 30s and 40s, said 2 unnamed nuns committed sex acts, ranging from fondling to intercourse, in the 1960s and early 1970s. One man, now 36, still feels ashamed at having lost his virginity at 12 to a nun. Nuns also reportedly would drape urine-soaked sheets over the heads of bed-wetters and call them "black savages" and "heathens." Sources: Jackson Citizen Patriot, 7/17/94; The Milwaukee Journal, 7/27/94
---
Minnesota
Victim Became Villain
A new lawsuit settled by the family of a minister's sexual abuse victim, 16, exposed more about the sordid past of Wayne Vetter, now serving a 7.5-year prison sentence. Attorneys for neither side would disclose the settlement sum, but the victim's attorney said Church Mutual, the church's insurer, would pay under $500,000. Cloquet police said they suspect Vetter left a trail of about 100 victims during his 22 years in the ministry. Vetter's victim was characterized as the villain who was unwilling to forgive the pastor who made a mistake. While one of his Cloquet victims was hospitalized after a suicide threat, Vetter continued to sexually molest the other boy. "I thought I was helping him to cope with what had happened to his friend," he said.
The victim's family lawsuit hinges on the charge that Rev. Todd Mattson, associate pastor, found Vetter with the boy 3 times late at night in the church with the lights off during the 7-month span of abuse, but didn't immediately report the abuse. He called his bishop after the third time who then contacted local authorities. "(Vetter) promoted himself as a leader against child abuse in the community. People didn't want to believe that this man they had in their homes and prayed with would do this sort of thing. I cannot give this man one ounce of sympathy," said Cloquet Police Sgt. Dennis Randelin, who was a member of Vetter's congregation. Source: Duluth News-Tribune, 9/25/94, 2/28/95
Porter's Victims Win Damages
Twenty-one abuse victims who charged that former Catholic priest James R. Porter, 59, molested them 25 years ago when he was a priest in Stillwater, won $17 million in damages. Porter is also serving a 12-year sentence for sexual assaulting dozens of children in Massachusetts. The men settled with 2 Catholic dioceses and the Servants of Paraclete, a New Mexico center that treated Porter before he came to Minnesota in the late 1960s. The 21 men shared a $400,000 payment from the center and are seeking $5.7 million from the center's insurers. Source: Washington Post, 11/1/94; AP
"Rising Star" Pleads Guilty
After initially pleading innocent to 3rd-degree sexual assault misconduct, Rev. Mark Makowski, 38, pleaded guilty to a plea bargain of 4th-degree misconduct in March. The pastor of St. John Catholic Parish in Grand Marais and Holy Rosary Parish in Grand Portage admitted he molested a 16 year old boy after giving him alcohol. "There's a lot of people in this community who didn't believe this happened," noted prosecutor William Hennessy. "The family is happy that the trugh came out." The "rising star" of his diocese, Makowski will undergo 6 months treatment in Ontario before his sentencing. Source: News-Tribune, 3/30/95.
---
Missouri
Religious Commune Leader Convicted
The leader of a religious commune in Clay County has been convicted of kidnapping, raping, sodomizing and restraining the daughter of one of his followers. The recommended sentence for Nelson DeCloud, 53, is 220 years in prison. Sources: Centre Daily Times, 8/5/94; AP, 8/4/94
---
New Hampshire
Priest Gets 33+ Years
Priest Gordon MacRae, 41, was sentenced to 33.5-67 years in prison for raping an altar boy a decade ago. He also pleaded guilty in September to assaulting 3 other boys in 1983 at St. Bernard's Church, Keene. Source: Wisconsin State Journal, 11/15/94
Victory Without Reward
Although Dana Vyska acknowledged the possibility that he may never collect the $100,000 awarded him in a judgment against Rev. Joseph Fredette, he still considers it a victory. Fredette, 61, who is criminally charged with sexually assaulting 3 teenage boys in the 1970s while he was the live-in director of a group home for youths, did not respond to Vyska's suit and apparently has no assets. Still pending is Vyska's charge that the Augustinians of the Assumption order knew or should have known that Fredette took Vyska, then 15, to a New Hampshire cabin and raped him. Sources: Springfield Union-News, 10/20/94; Springfield Union-News, 10/7/94
---
New Jersey
Assembly of God Minister Guilty
A Linwood minister who had been in charge of children's activities at the 250-member Mainland Assembly of God Church for 9 years pleaded guilty to molesting a girl parishioner. Richard L. Kim, 29, admitted he molested the girl, 16. Source: Philadelphia Inquirer, 9/9/94
'High Priest' Pleads Guilty
A man who lured 2 girls, 15, by claiming to be a high priest of the Wicca religion, pleaded guilty to sexual assault and will be evaluated at a hospital for sex offenders before sentencing. Carl Truschel, 48, told the girls the crystals used in his sex acts were part of a religious rite, according to prosecutors. Asst. Prosecutor Steven M. Janosko downplayed the religious aspect of the case. "This is simply a guy with a new line," he said. Source: Philadelphia Inquirer, 9/30/94
Second Conviction For Priest
A Roman Catholic priest, William O'Connell, 72, pleaded guilty to new charges of sexual assault, and was sentenced to 10 years at a treatment facility for sex offenders. While a priest in Rhode Island, he had pleaded no contest to 26 felony molestation charges in 1986 and served a year in prison. O'Connell was named in a major Camden Diocese sex abuse civil suit. This time O'Connell admitted photographing a boy, then 14, in sexually explicit poses and touching himself sexually while watching 2 boys, under 13, wash his car. Sources: Norwich Bulletin, 12/21/94; The Press of Atlantic City, 2/4/95
---
New Mexico
Church For Sale
A 37-year old retreat in Albuquerque's South Valley, one of 6 church properties put on the market, was sold for $1 million to help pay the costs of sexual abuse lawsuits that could ultimately total more than $50 million. "It's a simple equation. The cooperation of the insurance (companies) and the sale of properties is what's going to settle these cases," the chancellor said. Sources: Las Cruces Sun News, 9/8/94; The Daily Camera, 12/31/94
'Ground Zero' Has $0
Facing 135 lawsuits and as much as $50 million in claims, the Santa Fe archdiocese has been called "ground zero" in the explosion of sex-abuse charges. For 30 years, pedophile priests, including convicted abuser James Porter, were sent to the Servants of the Paraclete to be cured so they could continue their priestly duties at other parishes, where some continued to abuse children. Parishioners who feel betrayed by a church that hid pedophilia crimes under black collars are now being asked to save the church by raising money for the 70 lawsuits that await settlement through bingo games and raffles. The diocese covers about 300,000 people in 91 parishes throughout New Mexico, where 40% of the state's 1.6 million people are Catholic. But the new archbishop of New Mexico, Michael Sheehan, who promises reform, contended that nothing will jeopardize the church after meeting with a victim's mother who feels betrayed: "Certainly we've lost some of the weaker members . . . people whose faith was not very strong. It has provided an excuse for them to walk away. But on the other hand, those who are really Catholics, it's strengthened their belief." Sources: Washington Post, 1/15/95; The Daily Camera, 12/31/94
Servants Of Paracletes Settle
The Servants of the Paraclete treatment center and 17 men, who reported they were sexually abused as minors by Roman Catholic priest David Holley, reached a settlement of a "very substantial amount" of money. The center was named as a defendant for releasing a pedophilia-prone Holley to perform duties at various parishes on weekends. Source: San Antonio Express-News, 10/5/94
---
New York
Catholic School Teacher Admits Sex Abuse
Former vice principal of Catholic Central High School in Troy, Brian C. Buff, 28, of Loudonville, has admitted having oral sex with a boy, 15. Buff was administrator in a New York City school when allegations of sexual abuse of students surfaced. Buff is facing criminal charges in 3 New York counties. Buff's ex-girlfriend, Mary Ann Cioffi, 24, of Troy, was dismissed this winter from Central Catholic High School as a math teacher, for "unprofessional conduct" related to the alleged rape of the boy Buff abused. Her charges are pending. Source: Gazette Reporter (Albany, NY), 7/2/94
---
Ohio
Harsham Ousted
The priest who, with Cardinal Bernardin, was accused of sexually molesting Stephen Cook, has been put on leave of absence by the Archdiocese of Cincinnati. Rev. Ellis Harsham, 52, has been accused of molesting numerous students in the 1970s. Sources: Post-Gazette (Pittsburgh, PA), 6/27/94; Express News (San Antonio, TX), 6/29/94
---
Pennsylvania
Minister Convicted A 4th Time!
A self-ordained minister was convicted of sexually abusing a neighbor, 13, over an 8-month period and faces a mandatory prison sentence of 5-10 years. Prosecutors said James E. Clark, 45, coerced a boy into performing oral sex about twice a week from July 1992 to February 1993. The boy testified Clark paid him about $5 a day for the sex. The minister previously served 8 years' probation for a sodomy conviction and a 3-6 year conviction in the 1970s for involuntary deviate sexual intercourse with a minor. In 1983, Clark was sentenced to 5 years for sexually abusing a child in Houston.
Harrisburg Diocese Maintains Secrecy
The Harrisburg Roman Catholic Diocese said it has already made payments of about $950,000 to victims of sexual misconduct by priests. Bishop Nicholas C. Dattilo said in The Catholic Witness, a diocesan newspaper, that the diocese has dealt with 13 reports of sexual abuse since 1950. Of these, he said 9 were "confirmed," 3 were discharged and another is under investigation. But the bishop said that he would not reveal the names of the parishes where the sex crimes took place to maintain secrecy, errr-ahem, confidentiality. Source: Tribune-Democrat, 11/12/94
Minister Raped Daughter
Rev. Joel Williams, 39, pleaded guilty to repeatedly raping the teenage daughter he called his "pride and joy" from March 1990 until she ran away 4 years later at age 17. Prosecutors said the abuse began a week after the death of his wife, the girl's mother. Source: Tribune-Democrat, 11/18/94
Suit Settled After Priest's Death
Although Rev. Augustine died while awaiting charges of molesting a girl, 14, and possessing child pornography, the Roman Catholic Diocese of Harrisburg paid more than $900,000 to settle her parent's civil suit. Giella had confessed after police had found his pornographic photo collection and some of the girl's personal items. Source: Patriot-News, 12/5/94
'I Made The Mistake To Dabble In Porn.'
A minister who blamed his pornography obsession on stress pleaded guilty to federal child-pornography charges and faces a maximum 15-year prison sentence. David Cable, 52, a Methodist from Kernville, was charged with receiving and possessing a videotape and photographs depicting minors in sexually explicit poses. "Some persons deal with stress in healthy ways. Others try more harmful responses such as alcohol or drugs," Cable said in a statement. "I made the mistake to dabble in pornography." Cable also is accused of writing sexually explicit letters to the children. "May I see all of you naked and having sex," one letter written in October said. All of the letters were signed "Dr. Dave," according to police. Sources: York Daily Record, 1/13/95; Tribune-Democrat, 1/12/95
---
Rhode Island
No Jail For Guilty Priest
A Roman Catholic priest, Rev. James Silva, 55, pleaded guilty to sexually assaulting a man but will not serve time in jail because of a plea bargain agreement. The agreement was drafted after the victim, Russell Cote, said he did not care whether Silva served time as long as he admitted guilt. Source: Hartford Courant, 3/17/95
Priest Gets 5 Years' Probation
The lawyer of Rev. Joseph A. Abruzzese, 35, said his client should be allowed to return to priestly duties after he pleaded no contest to sexually assaulting a boy, 16, because it had "nothing" to do with his duties at St. Anthony Church in North Providence since the boy was not a parishioner. Abruzzese was sentenced to 5 years' probation, ordered to participate in counseling and prohibited from contacting the victim. Police said he approached the boy in a park and exposed himself when the boy refused his advances. Source: Journal-Bulletin, 9/24/94
---
Texas
Minister Exposed, Literally
A Baptist minister who signed a statement saying that he was guilty of indecent exposure may be responsible for more than 12 incidents on the Texas Christian University campus. Gaylon Holt was never formally charged but a professor said he saw Holt fumbling with his zipper near a classroom window. Holt was charged with disorderly conduct after he was caught exposing himself to Southern Methodist University students in 1991. Source: Chronicle of Higher Education, 9/28/94
'This Won't Happen Again.'
A Nolan Catholic High School principal who pleaded no contest to a reduced disorderly conduct charge after his arrest for fondling an undercover police officer in a park, has "shown that he's overcome this and that this won't happen again," said a district's attorney officer. Father David Jerome Paul, 57, who now lives in St. Louis, was sentenced to 6 months' probation and fined $200 for the misdemeanor. "He wishes to thank all of the people who supported him and had faith in him and hopes that the disposition of the case will confirm their faith in him," said his lawyer. Source: Dallas Morning News, 2/11/95
Priest Sentenced
A victim, 15, and the mother of another victim told a judge that they had lost all faith in the priesthood as a result of a priest's abuse. Xavier Ortiz-Dietz, 48, was sentenced to 3 20-year prison terms as part of a plea bargain. He pleaded "no contest" to charges that he sometimes abused altar boys minutes before entering the sanctuary to say Mass. Source: Spokesman Review, 8/17/94
---
Utah
Mormon Leader Pleads Guilty
The first Native American named as a Mormon general authority, George P. Lee, 51, pleaded guilty to attempted sexual abuse of a girl, now 17. He entered his plea as he was on the verge of being tried on a felony charge of aggravated sexual abuse of the girl, who lived across the street from him. Lee was sentenced to 18 months' probation, fined $1,850, and ordered to undergo counseling and pay for his victim's counseling. Brother Lee told her he had fallen in love with her, and that it was OK with God, the girl reported. Sources: Arizona Republic, 10/12/94; Salt Lake Tribune, 10/11/94
---
Washington
Four Priests Removed
An archdiocese took the unprecedented step of informing The Washington Post that letters announcing that 4 priests had sexually abused an altar boy in the 1970s would be read in the parishes where the priests had served. "I think it's important that the church deal with this painful, horrible topic openly," the chancellor of The Archdiocese of Washington said. The archdiocese removed the priests from their parishes and ordered them to undergo 6-9 months of inpatient treatment after they admitted to sexually abusing an altar boy, now 34, about 20 years ago. The diocese will pay for the treatment of Rev. Edward Hartell, 58, Rev. Thomas Schaeffer, 69, Rev. Alphonsus Smith, 70, and Rev. Edward Pritchard, 50. Sources: Seattle Times, 2/7/95; Washington Post, 2/5/95
Minister Liable For Abusing Power
A jury said Rev. Albert Sweet, 68, a Methodist, twisted pastoral counseling sessions with Rev. Kay Wright, 53, then a congregation member, into a sexual relationship, exploiting the counselor/careseeker relationship. The jury awarded $135,000 in damages to her.
Wright's attorney said Sweet abused his power when he mixed sex and "false religiosity" to continue the relationship. He handed Wright an article called "The Spirituality of Waiting," when she questioned when he would divorce his wife. United Methodist Church leaders refused the grievance plea of Wright's husband in 1990, adhering to the church's 2-year statute of limitations for filing grievances. Bishop Calvin McConnell, who sent Wright home in 1991 when she came forward to file a grievance, said he hoped victims will not hesitate to confide in him. Source: Seattle Times, 2/12/95
---
Wisconsin
Victim's Family Blames Order
The family of a boy, now 13, is suing Dennis A. Pecore and the Salvatorians in a suit that charges his religious order failed to supervise Pecore adequately despite knowing about his previous 1987 conviction for molesting a boy, 15. Pecore is serving a 12-year sentence for the incidents, occurring between 1989-1992 at Jordan House, where he was the coordinator of the now-closed center for older priests. The boy, who occasionally spent the night at Jordan House, was abused repeatedly by Pecore, according to the suit. Source: Milwaukee Journal, 12/16/94
Archdiocese Sues Insurers
The Archdiocese of Milwaukee is suing 14 American and British insurance companies for failing to make payments in 9 cases alleging sexual misconduct by priests. The companies say the church's awareness of the sexual misconduct releases any responsibility. The archdiocesan lawsuit seeks compensatory damages for settlements and attorney fees and punitive damages for alleged breach of contract.
Archbishop Rembert Weakland, who set $2 million aside in 1993 to cover potential damages, said the settlements have been "a financial burden for the diocese." Due to insurers' increasing restriction on sexual abuse coverage, many churches have found difficulty in finding or renewing policies for coverage. "Every diocese in the country right now has been stiffed by an insurance company, and it comes to a question of bad faith when you count on these insurance companies and they refuse to cover," Weakland said. Source: AP/Capital Times, 12/26/94
Woman Denied Compassion
After 27 years of repressing the painful memory, Patricia Marchant recalled how the priest in her Catholic grade school chose her, then 7, to deliver a carton of milk daily after Mass. Upon delivery, the priest would strip himself of his collar, sexually abusing her as the church bells rang.
In 1992, Marchant, who has counseled sexual abuse and incest victims for 15 years, confronted the officials of the diocese where she suffered abuse but found no compassion. "The message I got was that this was dangerous. They didn't know how to deal with it. They didn't want to deal with what this animal had done. There was no human, compassionate response whatever." Marchant contacted the priest with the assistance of her husband but didn't file a lawsuit because she wanted to avoid the anguish of a trial. She eventually met with her abuser in the presence of attorneys. "He was stoic. He had a stone face through it all. I remembered that face. I told the attorneys, 'Do you see this? This is how he looked when he was violating me. This is evil, this is the face of evil.' " Source: Milwaukee Sentinel, 3/18/95
Bible Teacher Sentenced
An instructor at Pembine Bible camp and Grace Evangelical Lutheran church in Menomenee Falls, Fritz A. Callies, 61, has been sentenced to 8 years in prison for sexually assaulting 2 girls, ages 9 and 10. Over a dozen women have come forward saying Callies abused them as girls. He was investigated in 1978 for sex crimes, but was not charged. Source: Kenosha News, 7/17/94


---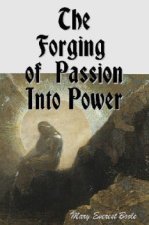 ---
HiddenMysteries.org is a publication of TGS Services
Please direct all correspondence to
TGS HiddenMysteries, c/o TGS Services,
22241 Pinedale Lane, Frankston, Texas, 75763
---
All Original Content and Design © HiddenMysteries - TGS (1997-2007)
HiddenMysteries.com Internet Store ~ HiddenMysteries Information Central
Texas National Press ~ TGS Publishers Dealers Site
All Rights Reserved
The articles being presented and published are not necessarily the views or the research of TGS HiddenMysteries. TGS may or may not agree with the assumptions, the articles, or the conclusions of the authors. Each article is presented to give everyone every possible source to TRUTH available. Discerning TRUTH is the responsibility of each reader.

We welcome challenging viewpoints from all sources...even opposing viewpoints. In diversity of views we can still find the research and documentation valuable, whether we agree with the views of the author or not.